Humayun Saeed, Adnan Siddiqui, Dr Kashif Ansari, Ahmet Faruk Bakacak, Dr Junaid Ali Shah have announced their upcoming period project based on Sultan Salahuddin Ayubi. The contract has been signed between Akli Films and Ansari and Shah films who will make a mega production drama based on the life of Islamic warrior Sultan Salahuddin Ayubi.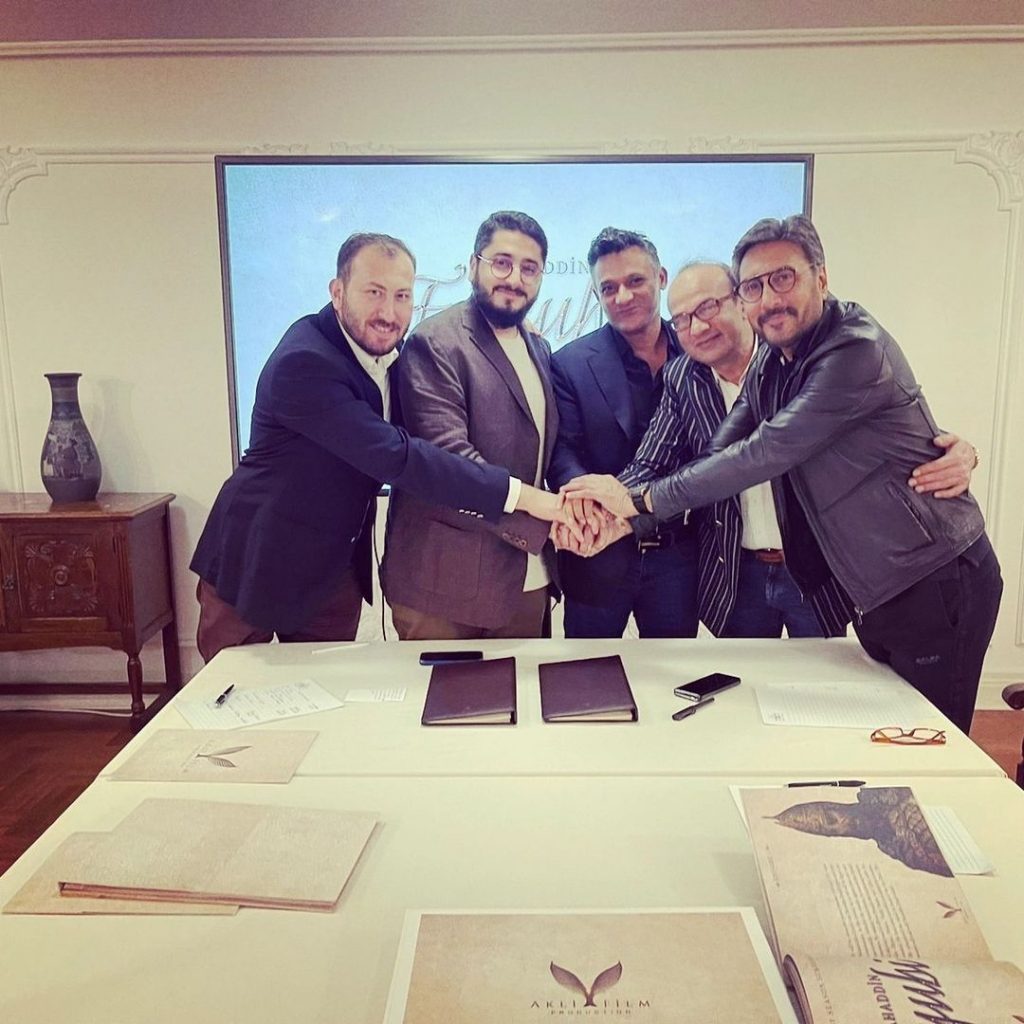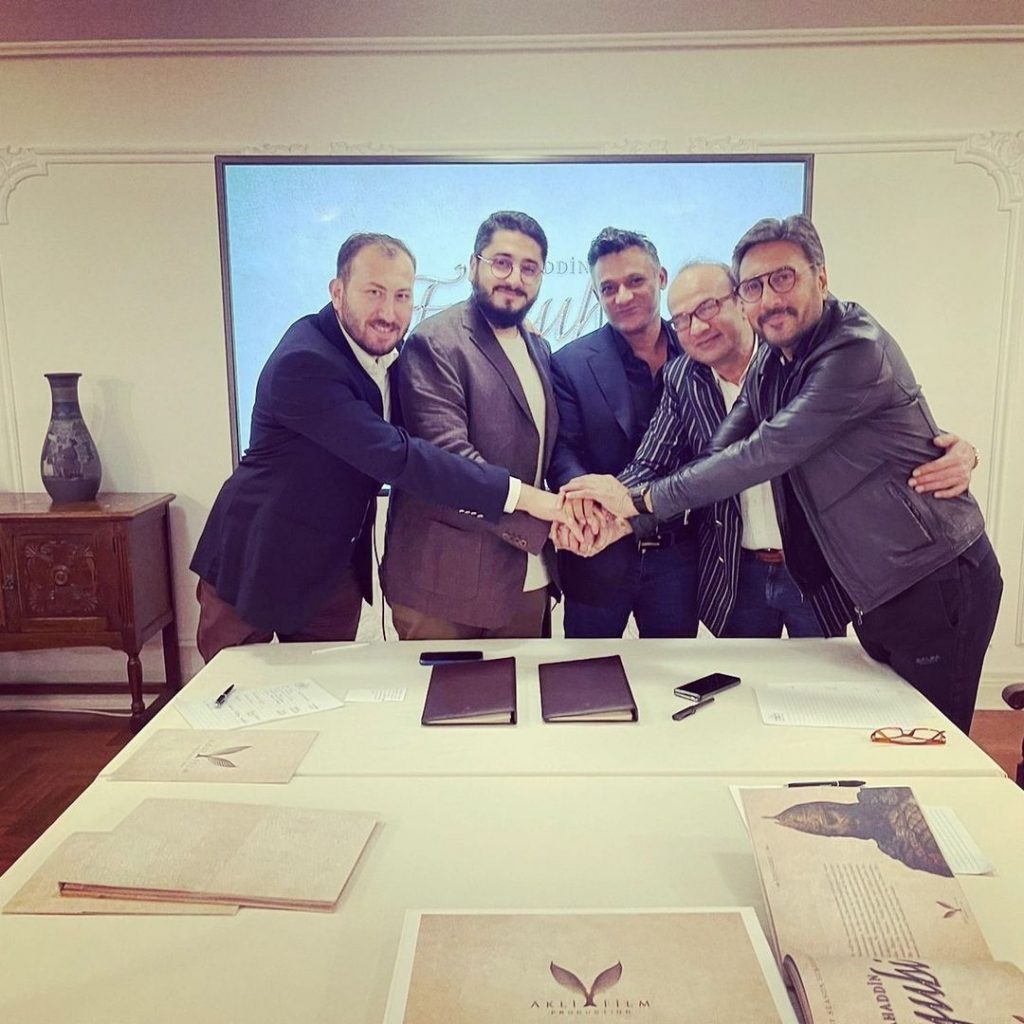 One of the producer, Dr Junaid Ali Shah took this grand news to his Instagram related to their upcoming mega project. He wrote, " New beginnings with a first of its kind, Turkish-Pakistani series depicting the life of Sultan Salahuddin Ayyubi. A hero of Islam and humanity"
Adnan Siddiqui has also posted a story related to it, his story reads, " Taking our commitment to strengthen ties with Turkey further, we embark on a new chapter of this friendship that, we hope, would lead to exchange of fabulous ideas and talent. It's a win win for our industries and our audience who should look forward some good content coming their way".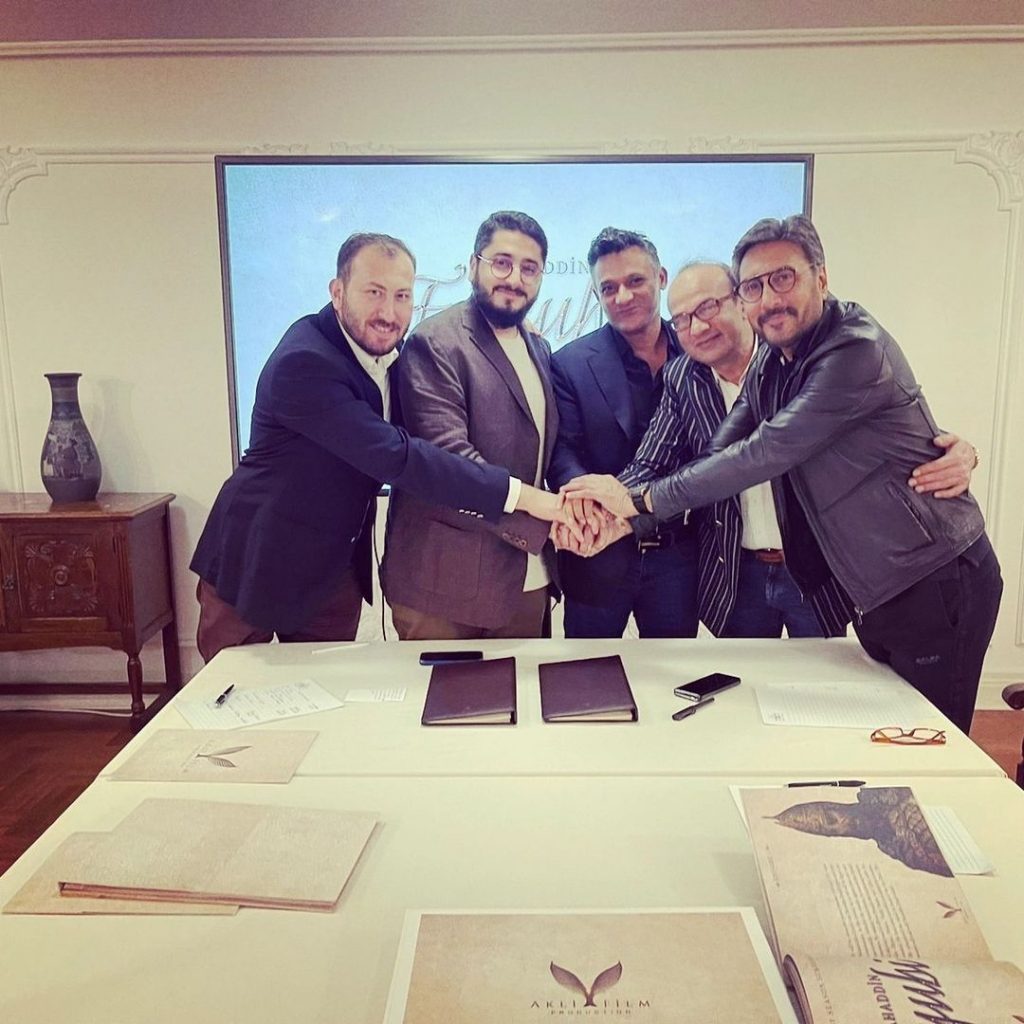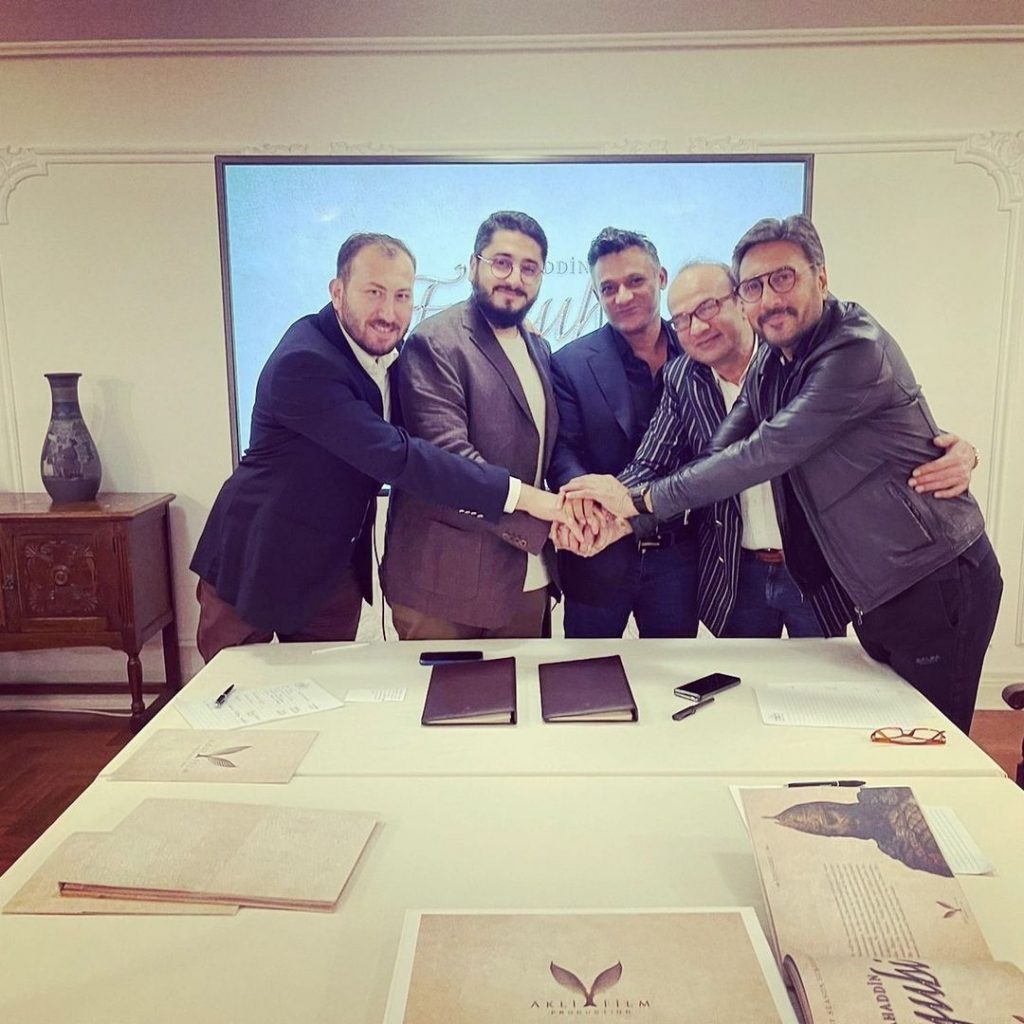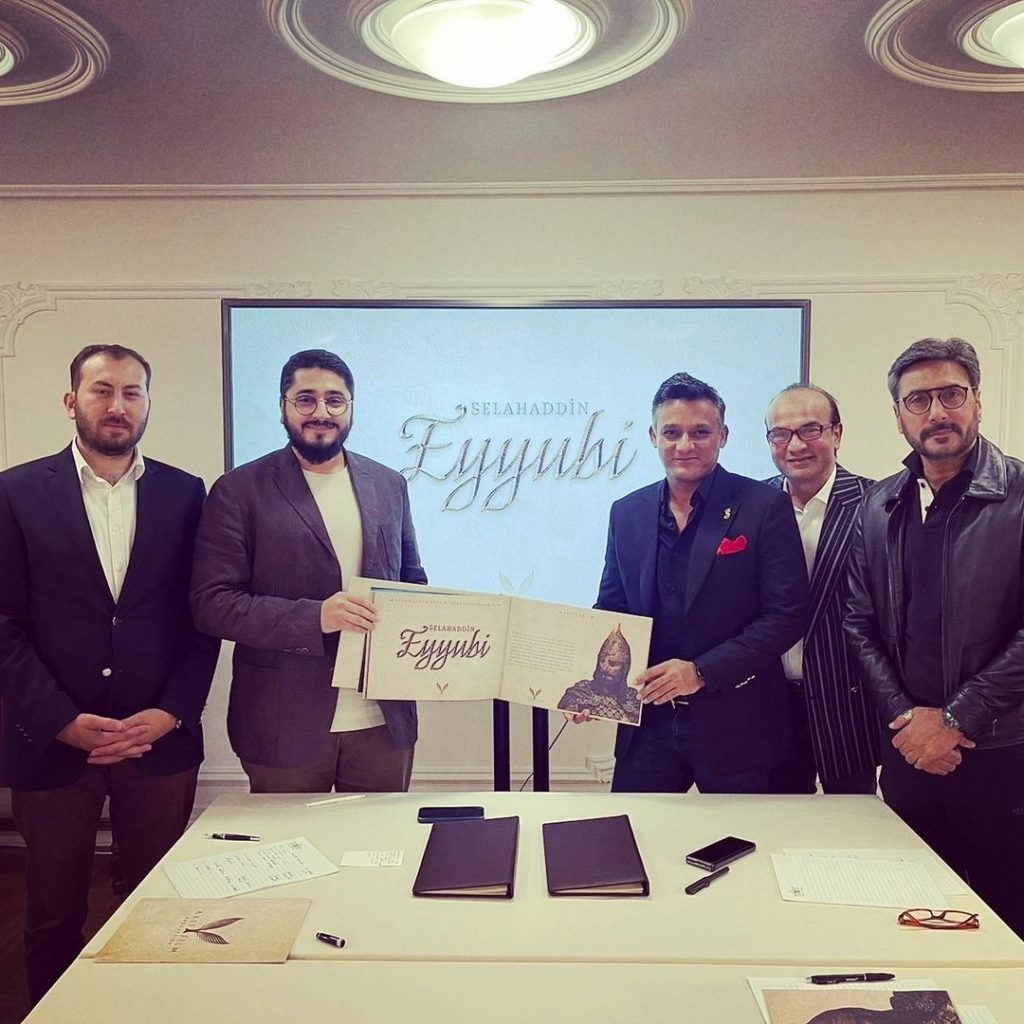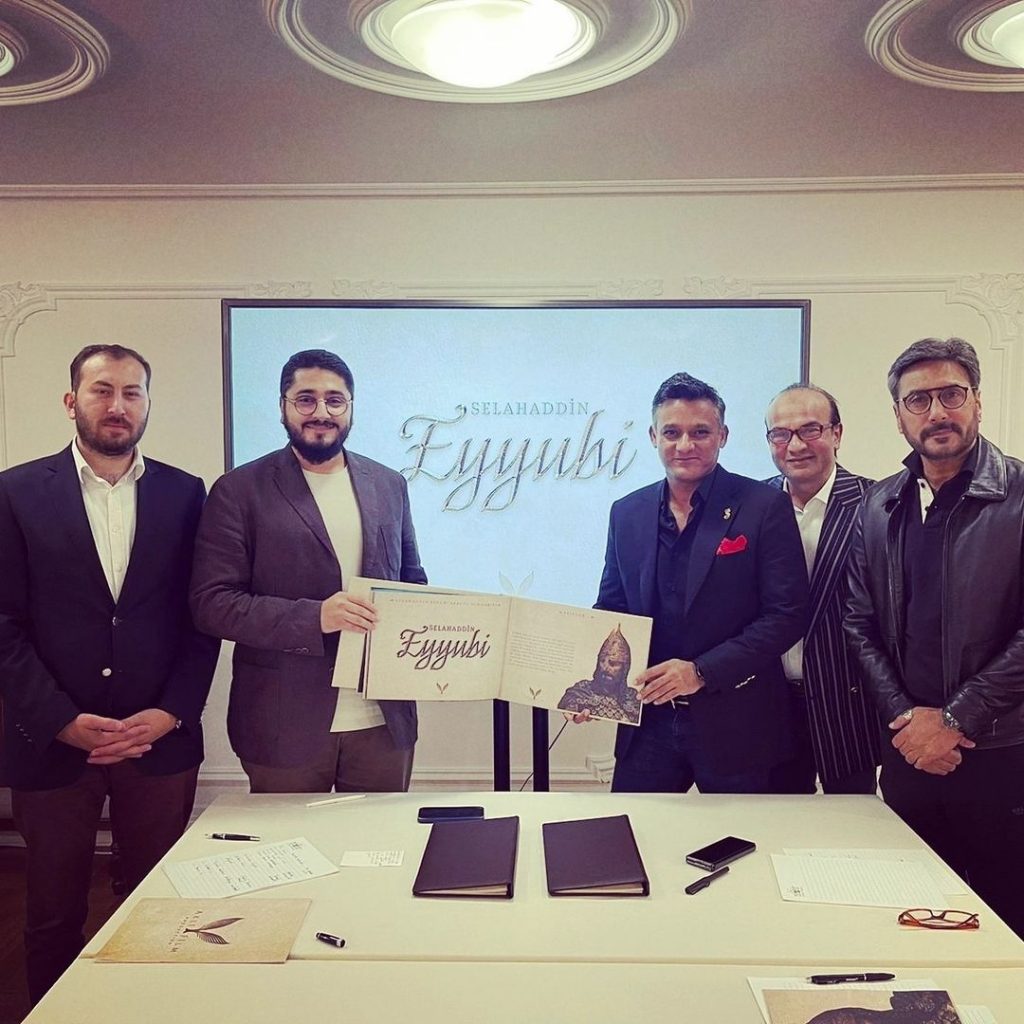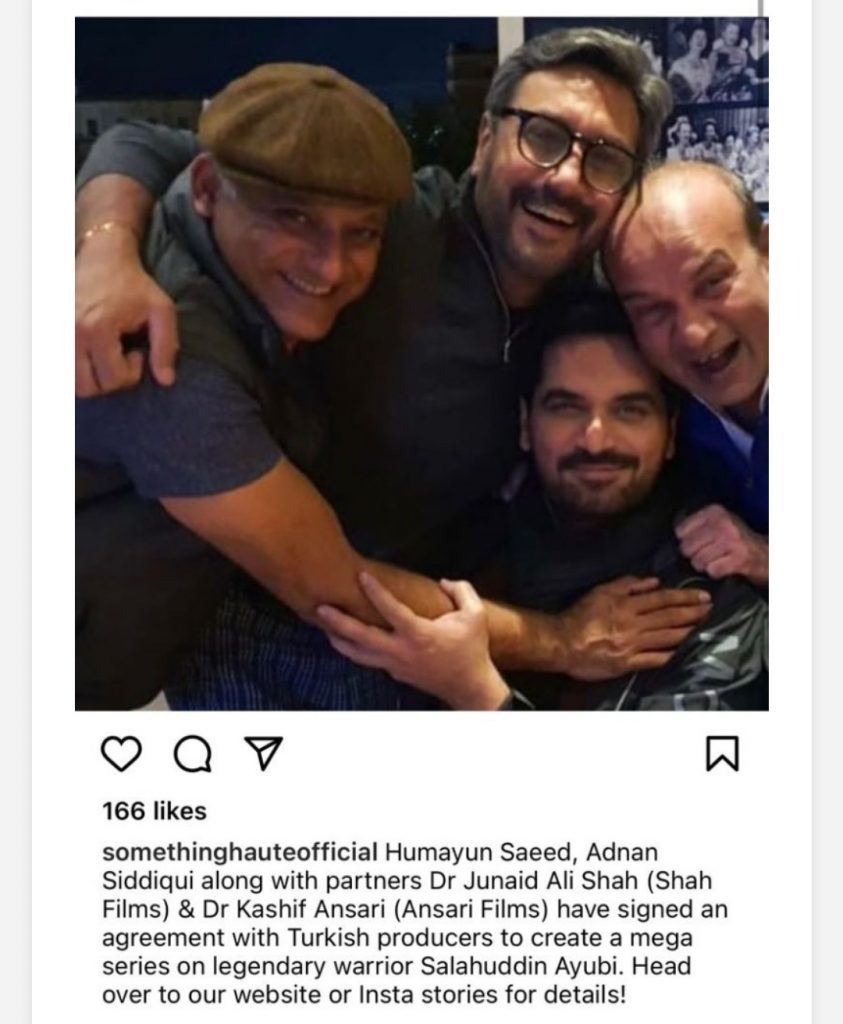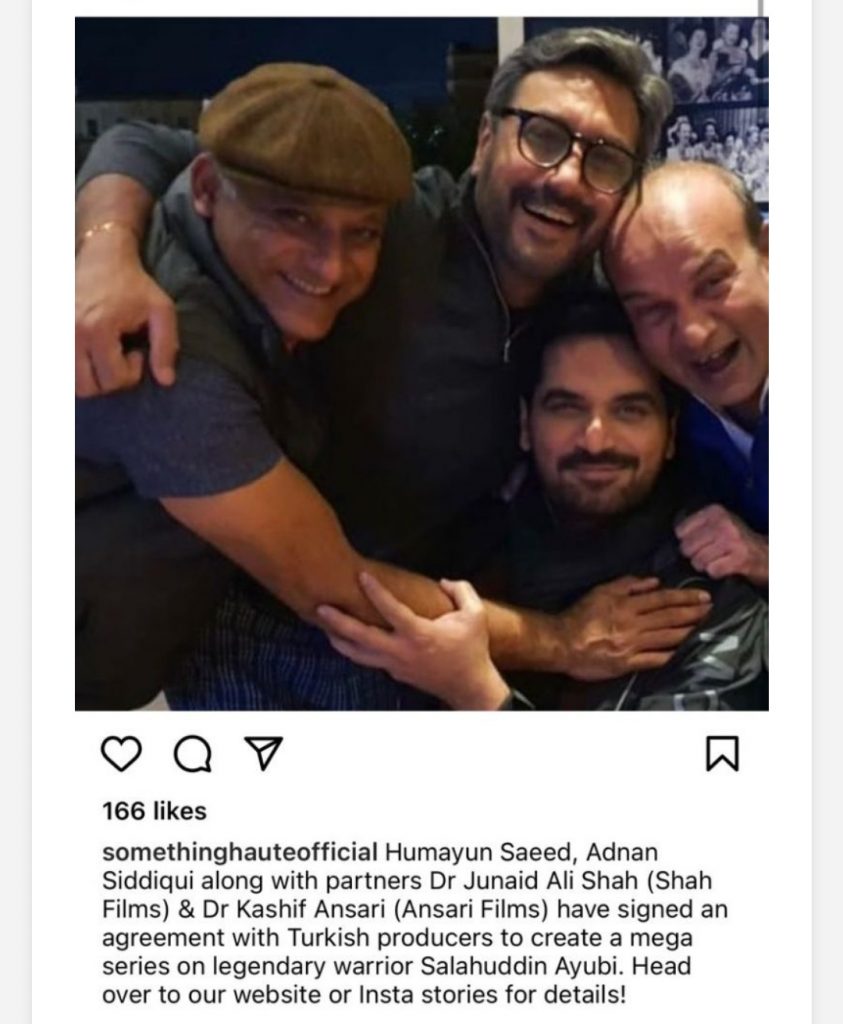 He further said, "we have collaborated with Turkey to produce a magnum opus on the great warrior king, Salahuddin Ayyubi. Please partake in our happiness"
Humayun Saeed has also reposted all the stories on his Instagram, it seems that something big is soon reaching to Pakistan and Turkey's television screens. The producers were excited to announce such big project. Fans have also expressed their excitement, fans said that they are eagerly waiting for the project. Have a look at comments which are all in favor.