The T20 match between Pakistan and India was a disappointment for people in more ways than one. Not only did the Pakistani team lose the match but Shafqat Amanat Ali who was given the huge responsibility of singing the national anthem on this occasion was criticized heavily by the public for forgetting some words of the national anthem.
https://www.youtube.com/watch?v=OXfFK9yTrdA
Apart from the general public some of the celebrities also criticized him openly for disappointing people in this way and for not carrying out the job assigned to him properly. The glitches in the national anthem were discussed more than the match itself because singing the national anthem seemed like a much easier task than winning the match. Shafqat Amanat Ali decided to apologize although he felt that this apology was not needed since he did not forget the national anthem but the confusion was due to technical glitches. Here is what he had to say to everyone who wants to hear his side of the story.
People also said that an actor Amitabh Bachan sang his national anthem better than the singer Shafqat Amanat Ali. Goher Mumtaz also criticized Shafqat Amanat Ali in this way:

Madiha Rizvi expressed her feelings in this way: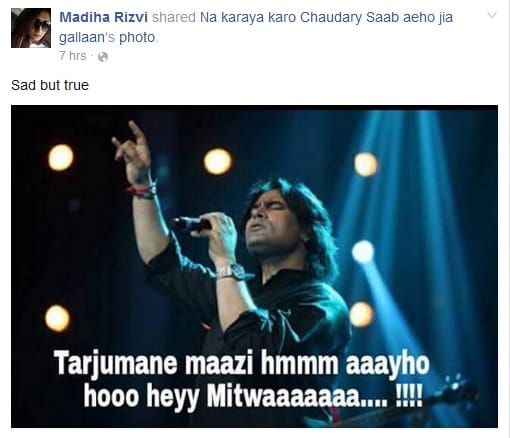 Ali Zafar defended Shafqat Amanat Ali by saying this: