Humaima Malik has been busy with her debut Bollywood film Kunal Deshmukh's Raja Natwarlal in which she plays the lead with Emraan Hashmi. In her first ever interview in India, she talked to Bombay Times about many different things but what was most interesting was that while answering one of the questions she said that she was the highest paid actress in Pakistan. Here is what the interviewer asked and how Humaima answered: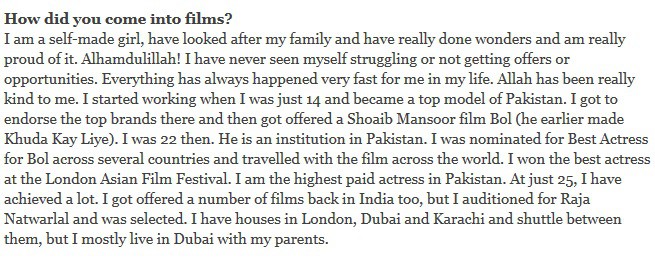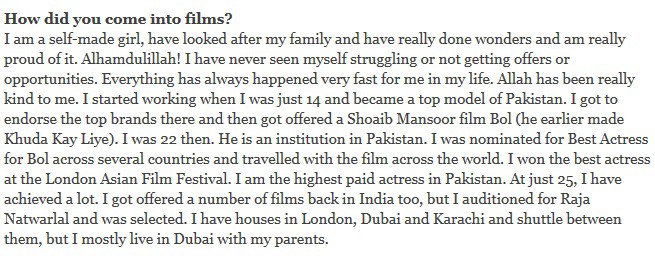 Humaima Malik also said many good things about her co star Emraan Hashmi. She said he was "super professional" and had a very good sense of humor. She also said, " I am very religious and believe in some energy that is there to protect me. My mother is my best friend and I love her the most in the world. Of course, she is simple and now I may be smarter than her, but she is an inspiration, beautiful looking and yet a tough woman."
She also said that she really enjoys Ali Zafar's company. "Ali is a charmer and people love him as he is a good human being. He is a younger version of Johnny Depp. He is fun-loving and has a lovely wife Ayesha, that puts a lot of charm in his life and persona. I love Ayesha. She is also beautiful looking and is a lovely girl". Said Humaima Malik.
This was Humaima Malik's first interview in India.