Everyone known only too well by now everything that Badar Khalil said about Fawad Khan. Whatever she disclosed about the actor has stirred up a discussion between the die hard fans and those who want to believe what Badar Khalil said. People who have met Fawad Khan say that it is not like him to do something like that but some people say that Fawad Khan must have asked Badar Khalil to leave her seat.
Fawad Khan's wife commented on social media in which she said that both the things that Badar Khalil said about Fawad Khan were completely false. You can read her comment here: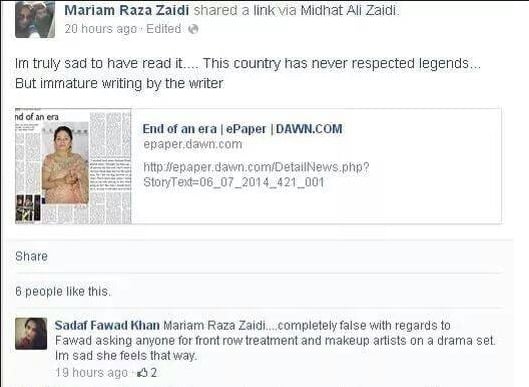 Now the question is that why would Badar Khalil be lying about something like this? Well, it is good to hear Fawad Khan's side of the story too.