Mehwish Hayyat, the Billi of recently released film Na Maloom Afraad  has openly explained that she is an artist not a mere item girl. Mehwish made it clear to all film makers, not to take her only as item song performer. Mehwish thinks like a professional artist who can carry a lead role in any film and thus shouldn't be labelled only as item girl.
After success of Na Maloom Afraad, Mehwish is receiving offers from Karachi and Lahore based film producers.
Reference news from Urdu daily Naibaat.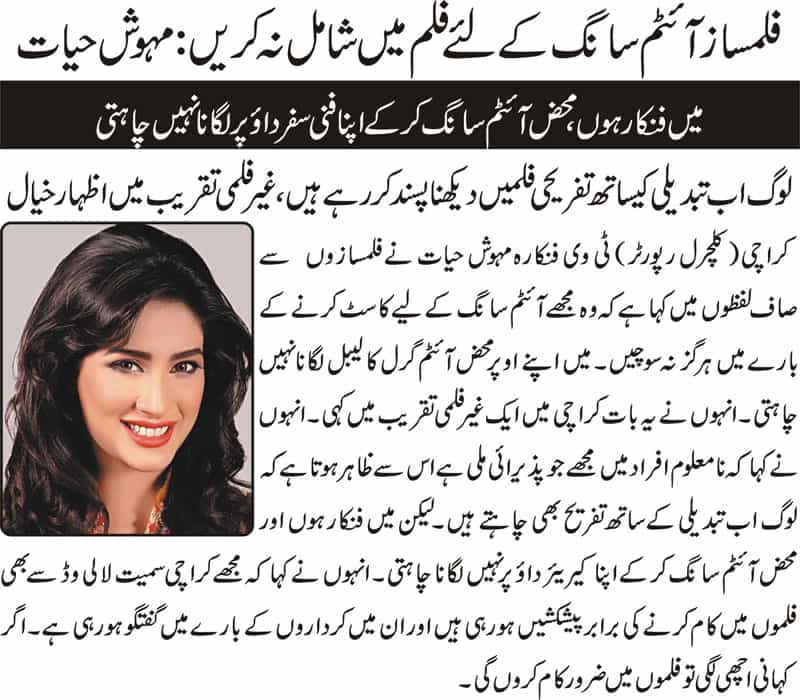 Rashid NAzir Ali