Zeba Shehnaz on political drama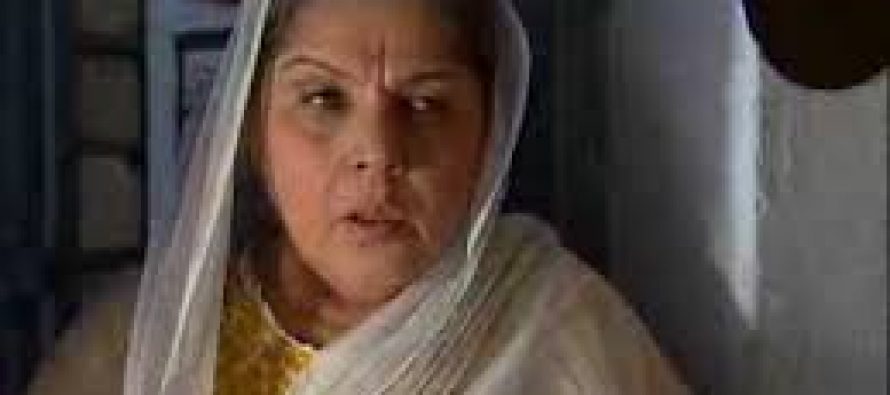 Veteran artist Zeba Shehnaz has expressed about the viewership race among the news channels and entertainment channels. As per Zeba, at 8 pm which is considered a time slot for dramas, our politicians arrange their own night shows. Politicians elected on vote fight like nand bhavaj on screen. Their shows are interesting enough that even artists opt to watch their shows during prime time.
Adding further Zeba said, some times we artists are surprised after seeing the choice of dress and makeup of the elected female parliament members.
Full content from Urdu Daily Express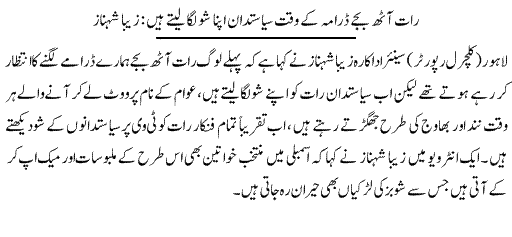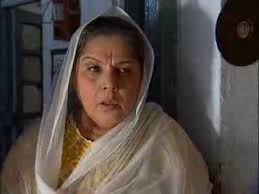 Rashid Nazir Ali
---