Rahat Kazmi is a living legend, he is an asset for our industry and a guiding light for all those newcomers who are lucky enough to have a platform where they can go and learn from this extremely talented gentleman. Sahira Kazmi is also very well known for her contributions to the entertainment industry. She is also multi talented. Everyone knows that Rahat Kazmi and Sahira Kazmi are married but it is hardly ever that they give interviews together. Rahat Kazmi especially does not like giving interviews but this time he made an exception which even his son could not believe.
This talented star couple talked about their marriage, dreams, fears and regrets in a very emotional way in Sanam Baloch's morning show. Both of them were very open about sharing their thoughts on different matters. When Sanam Baloch asked Rahat Kazmi if he had any weaknesses. He said,
"There is a vacuum in my life which has not been filled because I feel that I failed in doing something exceptional, something that was never done before."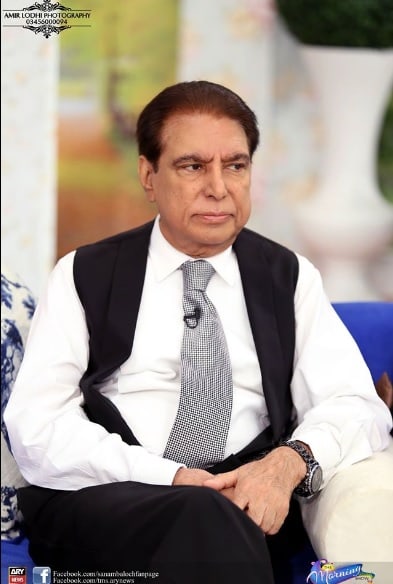 Later in the interview he also said,
"I feel that people have given me more love than I deserve. I haven't done anything outstanding to earn all the love which people give me. There are many other people in Pakistan who have done far more and they are the ones who deserve all this fame and love."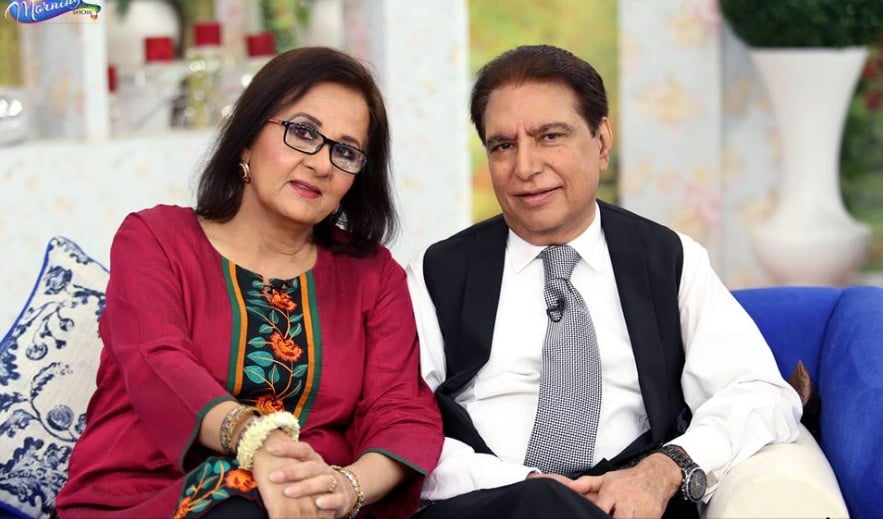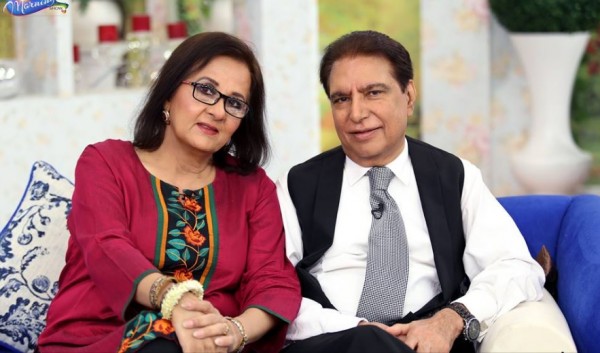 He also revealed that his time alone with himself and with his books was very important to him. He also shared his thoughts on the class difference among people. He also talked about life and what makes him happy. He said,
"I am not scared of anything in life. My happiness lies in seeing other people happy. Death is a beautiful thing and it should come early. Dreams stay alive forever."
Sanam Baloch was blown away by the responses she got from Rahat Kazmi and it took her a little while to be back to her normal self again.
Watch the show here: