The only thing missing from this over-dramatic yeh shadi nahi ho sakti episode was a heart attack ;) It was a pleasant surprise when no one landed in the hospital by the end of this episode! All the recent developments were predictable but even then Yasir Nawaz has made this very simple story visually pleasing and engaging enough by giving it a very smooth narrative and making sure that all the characters involved get the screen time they deserve. Although Tum Kon Piya's story is an ancient as the sun and the stars but the well written dialogues (good Urdu), superb direction and a talented cast make this drama a decent watch.
This episode focused on Ramish more than Elma. Ramish finally told his parents that he wanted to get married to Elma but his parents who let him choose his own path all his life were not willing to let him choose his life partner. Ramish took pride in the fact that his parents' training was behind his confident personality but somehow he failed to see what was coming ahead. Although this episode was full of clichés but the only thing that annoyed me was the way Sunbal showed her interest in Ramish. Yes! Ramish is a rich educated and well off guy but Sunbal is also a very attractive, educated girl who comes from an equally rich family therefore she has absolutely no reason to go after a man who is making it very clear that he is not interested in her. I just hope that Sunbal is not shown as a desperate girl who will do anything to get married to Ramish.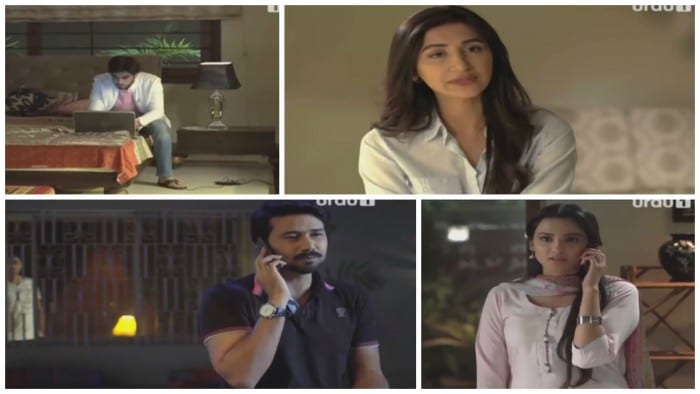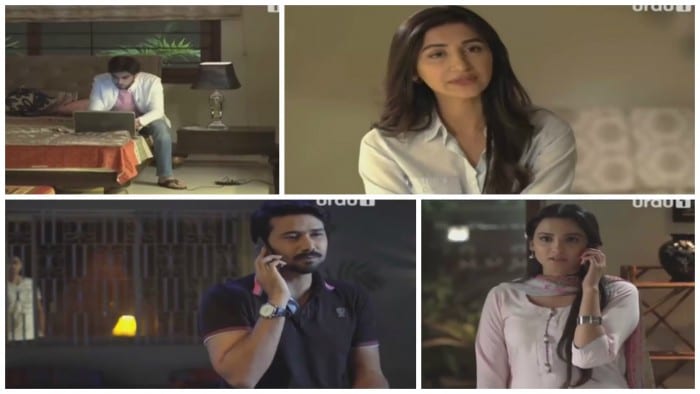 After Ramish's father insults him Waqar Ali is shaken and he forbids his daughters from calling Ramish. It was good to see Elma telling Ramish that his father had done something to upset Waqar Ali. Ramish's confrontation with his father showed yet again that he was just as stubborn as his father. Imran Abbas has done complete justice to his character so far. The on screen chemistry between Ayeza Khan and Imran Abbas makes me look forward to their scenes. Although their scenes together are very romantic but I like the way they are being shown. Most of the times they are seen imagining these meetings which in my opinion was a brilliant idea.
Zarbab's submissive personality has put him in a tough spot. Unlike Ramish he does not have the guts to tell his mother what he wants and at the same time he does not have the courage to tell Javeria that he cannot go along with her plan. I am dreading a dusri shadi scenario at this point. The fact that Elma won't get married to Ramish would be upsetting enough but if Zarbab goes ahead with both these nikkahs – one with Javeria and the other one with Elma – then it will be the worst turn in the story. Javeria's mother wants to get back at Sharafat that is the only reason why she is forcing Zarbab to go behind his mother's back and do something that will hurt her badly. Zarbab's brother who is already jealous of him also makes sure that he says a few things which will further convince him to go ahead with the nikkah with Javeria. At the same time he tells his mother what might happen which gives her even more of a reason to rush to Elma's house with the proposal.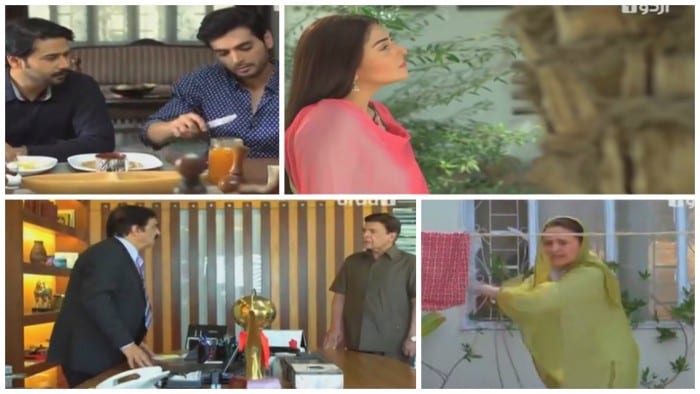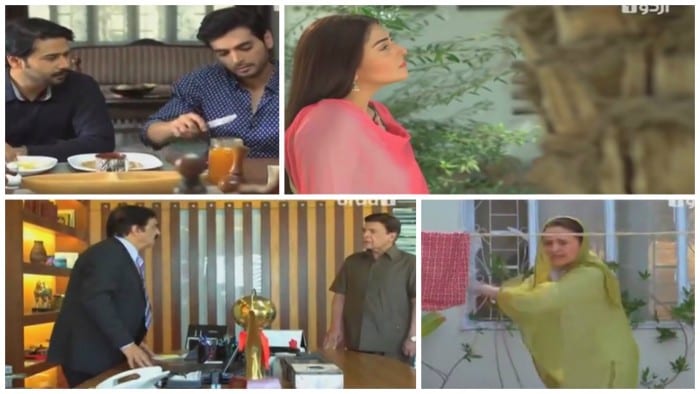 Overall, Tum Kon Piya is the kind of play which does not have anything grand to offer but at the same time in my opinion in some ways it is much better than many of the overrated plays. It reminds me of Dil-e-Muztar which did not have a very unusual story in the beginning but it was happening and directed well. Imran Abbas and Ayeza Khan make a good looking and refreshing on screen couple. The supporting cast is also well-suited for their respective roles. Although the events are over-dramatic but the acting is always topnotch.
The preview of the next episode showed Ramish apologizing to Waqar Ali and Sharaft begum 'interviewing' Elma.
How many of you watched this latest episode? Do share your thoughts about it. If you missed it, watch it on http://www.dramasonline.com
Fatima Awan