I Have Zero Tolerance For Unprofessional People – Ushna Shah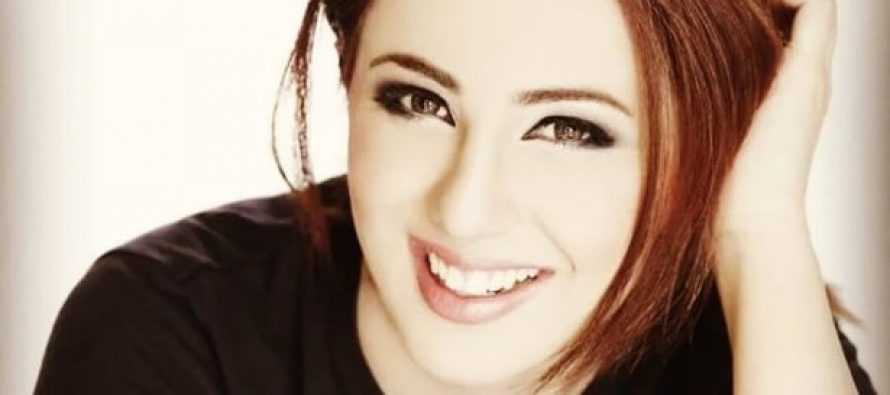 Ushna Shah has very openly shown her displeasure with everything that annoys her on social media. While the whole controversy regarding her alleged affair with Hamayun Saeed was going on she stated how she felt on her facebook page in particular. She keeps a low key profile on her twitter page.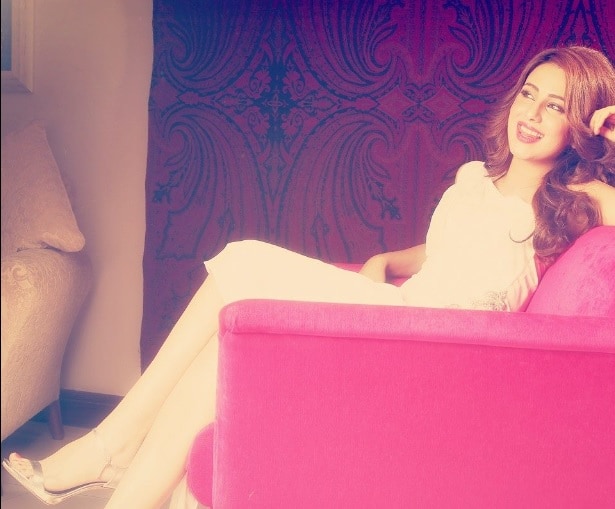 Telling from her tweets and statuses on the facebook page Ushna looks like a very professional girl who does not "put up with crap". When Ushna puts on such a status the people who know endorse it, some saying that they have already seen the "B**ch" in her. Ushna Shah does not mind that at all because she thinks her attitude is justified.
This was Ushna Shah's status few days back which many people liked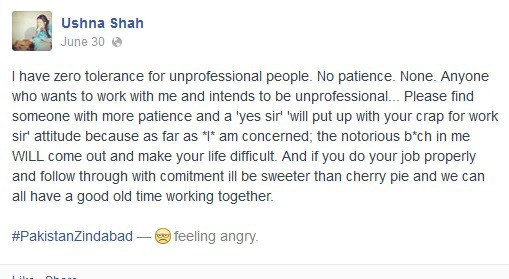 It is evident from her status that she thinks that Pakistanis in particular are very unprofessional. Ushna Shah has been raised in Canada so she probably cannot help compare the attitude of the people there and the ones here. She is also tired of the hypocrisy among the TV actresses. You can see how she feels about it by looking at this status of hers –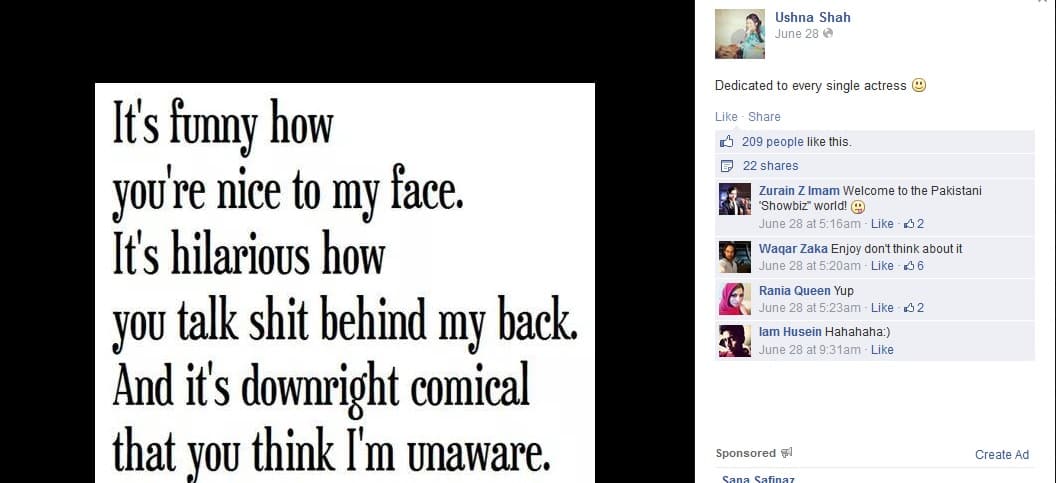 ---