Out of a few lucky ones who finally made their way to the Lux Style Awards 2013, proving themselves the best among the other nominations, it is Ayesha Omer's achievement of presenting the 'Best Album of the year', Khamoshi, which is quite surprising for not only the audience only, but for herself too. The actress who has been enjoying  great fan following through her acting skills in a comedy sitcom Bulbulay, drama serial 'Zindagi  Gulzar Hai', and "Tanhai' has proved herself as a singer too by taking the best album of the year award home. According to the reveals, she got her hands on 18,377 votes that made her the most eligible contestant to win the race.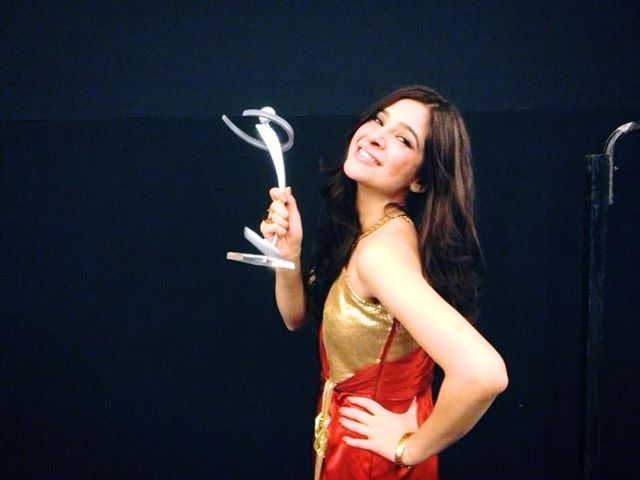 While Ayesha was asked about how is she feeling about the success, she was clear in answering that even the award was a surprise package was her. Sharing her feelings with her followers through her Facebook page, She said:
I am extremely thrilled to have won.I worked extremely hard on this album and I guess all the hard work paid off.
This is obvious that the winning person always face criticism and Ayesha seems to take them open-handedly. She also said:
Haters will always hate and obviously jealousy will always exist! People who lose will always be sore.

The critics don't always understand the way the minds of the masses work. Anything can appeal to them. Even something that is not technically great. Another huge music project is coming out right after Eid… you will see me performing in that as well. So the critics should wait and check that out.

I never expected to win. I don't even come close to their experience and skill but this was a voting category and I guess music listeners and fans out there did like something about my album. The criticisers have a right to state their views.
We congratulate Ayesha Omar on her achievement and wish best for her future endures,
Blessings,
Nida Zaidi