The key to attract viewers on particular drama is the storyline and strong plot. Heavy advertisement and good cast can attract the audience at first but if the storyline makes no sense or plot is weak then the drama will fail to hook up audience. Let me give you a proper example here drama "Mujhe Khuda pe Yaqeen hai" credit goes to me as I haven't watched even one episode of it, however by the efforts of HUM-TV this drama is nominated in HUM Awards yes we all know that in previous year HUM was full of crap so they got no choice but to nominate this idiotic play.
Anyways coming back to our main topic surely story creates interest but writer has to make sure that the story will not drift away from its original plot and this is something happening in drama "Shukk". Usually story develops gradually as drama proceeds episode by episode this is a good old tactic by writers as it creates a sort of curiosity that what is the actual story of this drama. However I don't know about the others but in some dramas I have noticed that the whole story is developed on one event and that particular event raises a question that if that would not had happened then what will be the story?. This not a new tactic but now this tactic is being used by most of the writers to create some suspense from the beginning of the story rather than creating interest gradually.
Therefore I decided to present you a list of some recent and current dramas in which this tactic had been used. So here is the following list
Daam: We all know that drama very well this the most awesome story by Umera Ahmed. This drama can surely clarify all sorts of misunderstandings and problems that we face in real life. So in the story of Daam if Maliha would not have seen Junaid's locket hanging around Zara's neck or if Junaid would not have told Maliha about the necklace then how story would have progressed. Then probably Junaid could have easily married Zara and we will not learn all that stuff that this drama had taught us. So the story was hanged on one event and that was Maliha's eye contact with Zara's locket. Definitely how selfish Maliha was she had destroyed her brother's life for her own sake.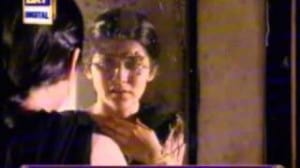 Kankar: So talking about this drama Kiran had gone through a difficult phase of her life which had allowed her to transform herself from a careless girl to a responsible and brave girl. Her fighting against all conspiracies was indeed interesting and that's the only reason I was hooked up with this drama. In this story Kiran was firstly married to Sikander and just because she entered in Sikandar's room by mistake to get ready for her cousin's mehndi. A very unfortunate moment indeed as Sikandar fell in love with her. So if Kiran would not had entered in his room that means sikander would got married easily with Aarzoo at first place by respecting her mother's choice and Kiran's family would have lived happily.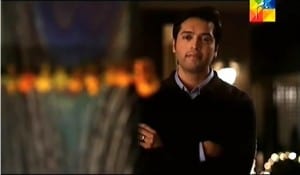 Shukk: Talking about this current drama and asking that when this drama will end. Seriously a great story destroyed and just because of one common reason dragging. Few weeks before I could not stop myself from appreciating this drama and now this drama is just going in a drain. Anyways the whole situation in the story was formed just because of two events. One was when Roomi throws a ball in Ehtishaam's house, so If roomi would not have thrown a ball then sehrish would not take ehtishaam to saniya's house and ehtishaam and Saniya would never know that they are living in same area and Ehtishaam would not have taken a foolish step by telling Atif that he was previously engaged with Saniya and atif and her wife would not have created the shukk. The second event which had created the main spark in the story that was Saniya getting a  job in Ehtishaam's office as her project assistant. So the story hangs between on these two events.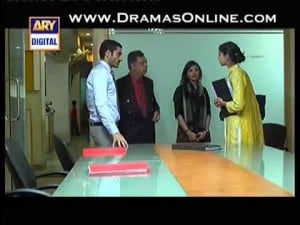 Aunn Zara: Ahh a true masterpiece of 2013 no matter how many times you watch this drama you just can't get enough of it. This was the best story ever by Faiza Iftikhar something new and fresh. So Aunn and Zara trying to escape attention of their families got married accidently with each other as both of their friends advised that marriage is the only solution to their problem. So how Aunn got married to Zara and that is just because of a snapshot having Zara and Aunn together which was accidently taken by Manzar. If Manzar would not have said cheese while taking a picture then zara would not get attentive to look towards Manzar while sitting beside Aunn.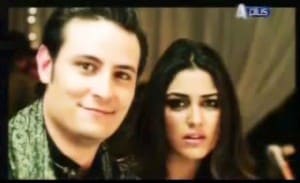 Aasmano pe likha: I only watched this drama just because of sajjal ali's great acting otherwise there were variety of characters which will give you tensions and irritation. The whole drama stands clearly on one event and that was Aaliyan attending Qudsia's marriage and as soon as he enters the marriage hall Qudsia became her wife to be honest I didn't found that twist logical how can an educated person signs nikah papers to save himself from people's bashing and he had taken this Nikah as an adventure are you kidding me. So if Aaliyan would not have attended the marriage ceremony on request of his father then I must story would be much better :-D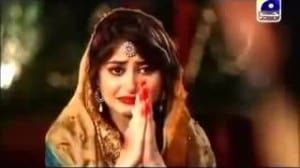 Muhabbat Subah Ka Sitara Hai: In my point of view this is the weakest plot by Umera Ahmed I missing that charm in her stories which was until drama Zindagi Gulzar Hai. So the story begins from one event and that event was Romaissa's interview and Nabeel's accidental presence during her interview. If Nabeel's printer would had been working fine that means he would never enter in interview office for some printing and would not notice Romaissa's interview and Romaissa would not have been selected and then you know how the story progressed. So the story builds up on one event which was Nabeel's presence during Romaissa's interview.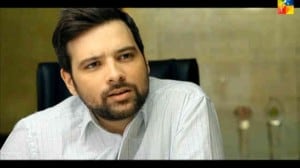 Ranjish Hi Sahi: Talking about current drama and their storyline this drama wins the race for best current storyline and plot bravo to Maha Malick for writing such a wonderful story. This is the only drama where 20 episodes have been finished but I have never seen a single bit of dragging in the story instead the interest is generating episode by episode and still there are many twists to be unfold. After daam this drama had touched my heart. Anyways so a story begins from one event but the whole story was not hanging only on one event only. The event was accidental meeting of Kamal Hassan with Yumna Hashmi at her boutique and if they had not met each other then I will guarantee Yumna's life would not be miserable and she might have not died.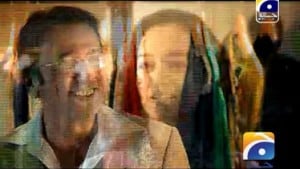 So how do you like my observation, pardon me if I have missed any dramas and on my grammatical mistakes. My changed routine is not allowing me to get focused and to write number of articles that I use to write before. Please have your say