This was yet another episode of Shukk which was filled with situations which you see only in funny sitcoms and not in serious dramas. The way Ehtesham's mother and Sehrish "framed" him was quite unbelievable, ridiculous but funny at the same time! It was actually good to see Ehtesham being put in such a situation because a man like him deserves just that. But at the same time when I paused to think about what Ehtesham's mother and Sehrish were up to I actually felt for them; how could such intelligent and educated women come up with such an outrageous plan? Desperate times call for desperate measure suna tha, ab dekh bhi liya! Samira Fazal must have felt a desperate need for a twist, otherwise she wouldn't have added this latest development to the story. If Sehrish really is expecting than that would be even more absurd! Ehtesham's mother's crazy plans reminded me of the Fairy God mother in the animation Shrek;)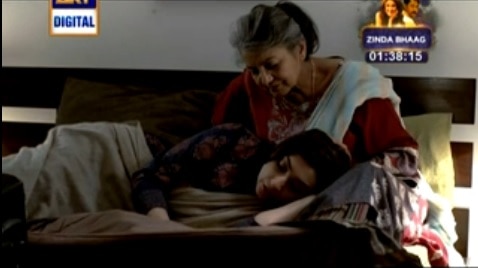 I am quite okay with watching the Bulbulay family resorting to senseless and illogical measures to achieve their ends but the same logic does not apply to a drama serial which made a lot of sense once! All the characters seem to have undergone a huge transformation, more like a complete personality change which just cannot be explained. Ehtesham, who was once very level-headed has turned into a very unreasonable person. Sehrish has turned from dominant to doormat. Saniya was once dignified but now she has no self-respect. Roomi couldn't stay away from his mother before but now he looks for excuses to be with other people. Not only this, one can't help but notice how different they look; it seems like Shaam has been spending a lot of time in the gym lately probably because he can't find peace at home, Sehrish has been stress eating;) and Saniya spends most of her time in front of the mirror while Sehrish and her mother in law babysit Roomi.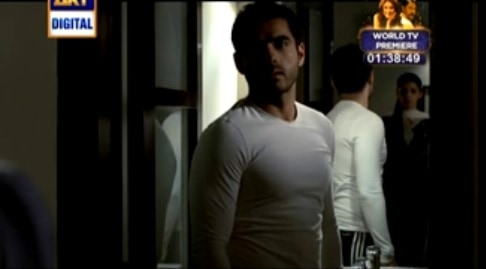 I still cannot understand what is keeping Ehtesham from divorcing Sehrish. The only plausible explanation for this delay could be that if he does that then the play will come to an end! The play must not end before 25 episodes (or maybe more) have gone on air because the rationality and quality of the script is not half as important as the TRPs. Yes, the viewers will continue watching this play till the last episode because they would want to know how it ends but it was the responsibility of the producer and the writer in particular to ensure that the play ended on a good note. The way the story is moving forward, it seems highly unlikely that Shukk will have a decent ending.
I must quote here some of the funniest and childish dialogues from tonight's episode:
Saniya: Aap ki ami Sehrish ke liye tohfay bhar ke suitcase layen hein.
Ehtesham: Mein tumhare liye tohfay laun ga.
Ehtesham: Seeriyan nahi chur sukti, tu kya yeh no mahenay inhin sofun pe tangi rahe gi
Ehtesham's mother: Nahi tum isay godh mein utha ke le kr jao gay!!! Ab isay utha ke le kr jao gay ya bulaun Mushtaq ko!
Are you serious???
Do share your thoughts about tonight's episode.
Fatima Awan