Turkish dramas outshine popularity of Indian films/dramas in Afghanistan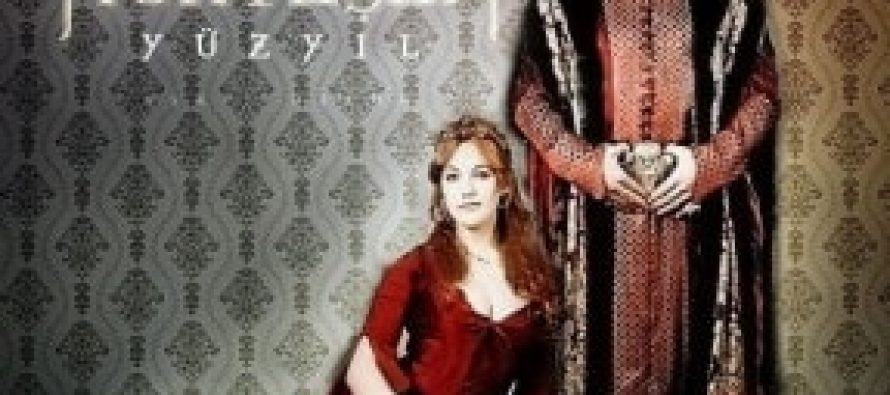 Like Pakistan, Indian films/dramas are also widely viewed in Afghanistan, the western neighbor of Pakistan. But now this popularity is outshined by Turkish dramas. Currently around 200 Turkish dramas are being telecasted across various television channels in Afghanistan.
One such drama is 'Valley of Wolves' which is very popular in Afghanistan. The drama is based on a fight between Turkey and American forces in a village of Iraq. Apart from Television channels, the sale of merchandise of this drama is also on the rise in Afghanistan which includes tea shirts and other stuff. According to one such salesman, he easily sells 500-600 such tea shirts daily. The characters and artists of this drama are seen in posters and on cars and buses and even chewing gum wrappers in Afghanistan too.
Source: http://www.bbc.co.uk/urdu/regional/2014/03/140320_turkish_violent_drama_popular_among_afghans_tim.shtml
Same news from urdu daily Naibaat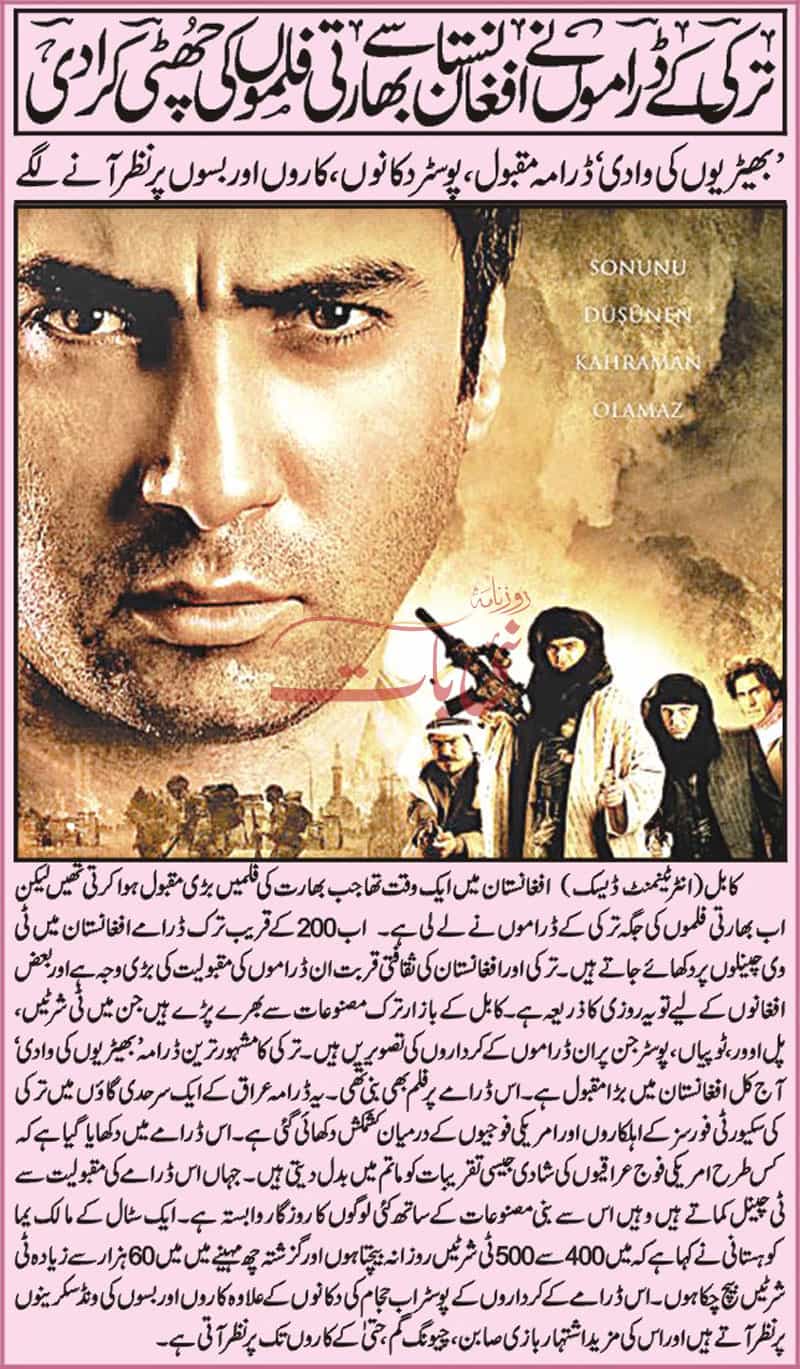 Rashid Nazir Ali
---