Pakistani drama industry is filled with talented actors and actresses. With each passing year, all the actors continue to impress the drama viewers by showcasing their skills and craft. It is also very important for the actors to continue to challenge themselves because it not only helps them add more range to their graph but also reinvent themselves time and again. An actor can make or break the character he is playing therefore it is so important for an actor to give his best to the projects he/she opts for. Even the most well-written characters lose their appeal if they are not portrayed convincingly on screen. Only an actor who understands the character he is playing and puts his performance before everything else can do justice to a character. There are times when even the most simple supporting characters become easy to connect to when they are enacted on screen in the right manner. While playing a negative role, it is also really important for an actor to keep things real and not go overboard. An actor who manages to do that makes the viewers hate their character but the audience cannot help but praise the actor. Also, making the changes in a character's personality believable as they go through transitions in the story is highly important.
This year we got to see so many remarkable performances that we had to make a separate list of male and female characters. Here is a list of those gifted male actors who mesmerized and impressed us with their award-winning performances in 2021.
Imran Ashraf (Raqs-e-Bismil)
Imran Ashraf's name most often guarantees quality drama serial and entertainment. Through his hard work and talent, he has managed to carve his own identity. He is one of the biggest stars of Pakistani drama serials and has a range that is unmatched by anyone else in the industry. Imran Ashraf has that charm that he owns the characters like they were made for him and no one else could do justice to those characters that way he does. This year, Moosa was an example of his fine performance and acting skills. He performed this character with so much heart and soul that every single viewer watching Raqs e Bismil felt Moosa's pain and fell in love with this character. Right till the end, Moosa was the highlight of the drama mainly due to Imran's solid performance, throughout.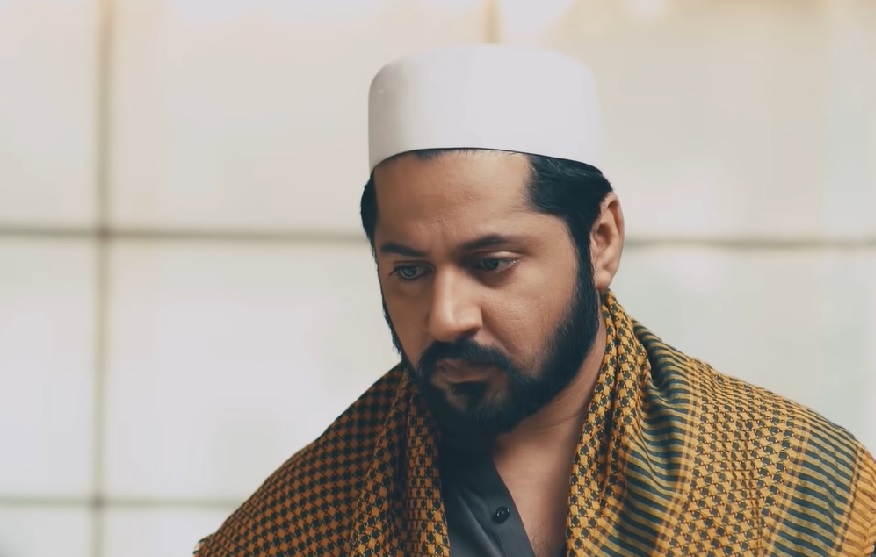 Mehmood Aslam (Raqs-e-Bismil)
Mehmood Aslam is rarely seen in dramas and most often the viewers associate him with the character that he is playing in the sitcom Bulbulay. In the drama serial Raqs-e-Bismil he played the role of a rigid and powerful peer who would do whatever it took to ensure that the customs and traditions he had been holding on to were not compromised. Everything from his overall look to the body language was perfect in the drama. He has done a brilliant job of carving a new identity for himself on screen through this role and performance. He definitely made us forget Mehmood from Bulbulay, which says a great deal about his talent and range as an actor.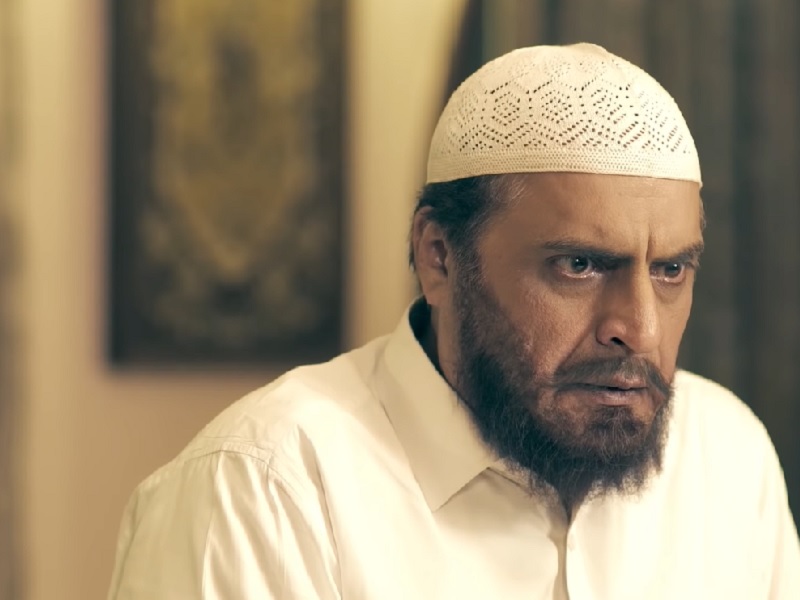 Furqan Qureshi (Raqs-e-Bismil & Aulaad)
Furqan Qureshi has to be the most underrated male actor in our industry right now. His unique style of acting coupled with how effectively he pays attention to minute details makes him one of the best actors in the industry. Yet, most often he is seen playing supporting roles in dramas. However, we are glad that he is getting more mainstream projects now where he is getting noticed. This year he was part of many popular and critically acclaimed dramas. In drama serials Raqs-e-Bismil and Aulaad, he gave the best performances of his career in roles that were poles apart. He always makes sure that the viewers are left guessing what his character's next move will be, which is definitely an added bonus. In Aulaad his character was grey and he was particularly impressive in it. In Raqs-e-Bismil he translated the manipulative side of his character impressively on screen.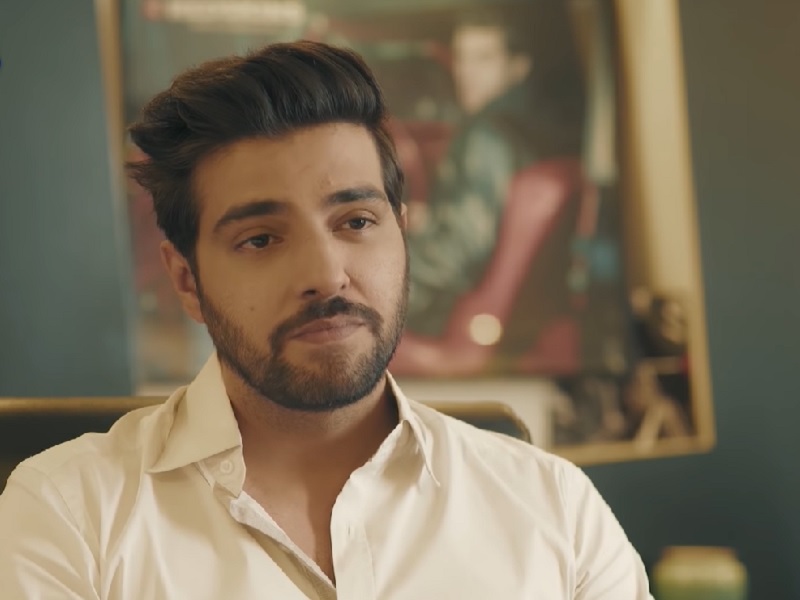 Muhammad Ahmed (Aulaad)
Muhammmad Ahmed is not only a senior in terms of experience but most importantly also in terms of his craft and range as an actor. At this stage of his career, he picks one character after another where he continues to outdo himself every single time. In the drama serial Aulaad, it won't be wrong to say that the soulful performance that he gave made this drama worthwhile. To showcase the helplessness of a father who hits a rock bottom one after another is no easy feat but Muhammad Ahmed succeeded in making it an unforgettable performance. The viewers felt all the ups and downs this father went through hence making this track even more emotional and heart-warming.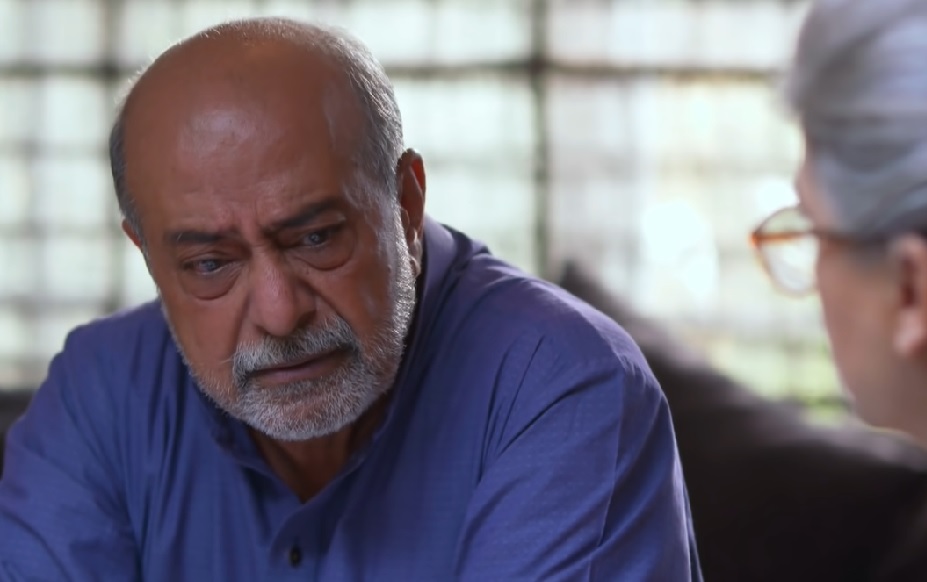 Sheheryar Munawar (Pehli Si Mohabbat)
Sheheryar Munawar's comeback drama Pehli Si Mohabbat was stretched to the limit but he stayed honest to his role right till the end. Even those viewers who were not convinced of Sheheryar's acting abilities were impressed by how he translated Aslam's character on-screen who was a much younger man. Aslam's intense and sometimes immature character in the drama went through many ups and downs. His powerful portrayal especially in scenes showing Aslam's relentless love and his growing frustrations was beyond amazing. This was the first time that Sheheryar Munawar's performance was totally effortless which definitely added appeal to a character that wouldn't have been this powerful had it not been for this impactful portrayal. Feeling for Aslam came naturally for the longest time because of Sheheryar's superb performance throughout.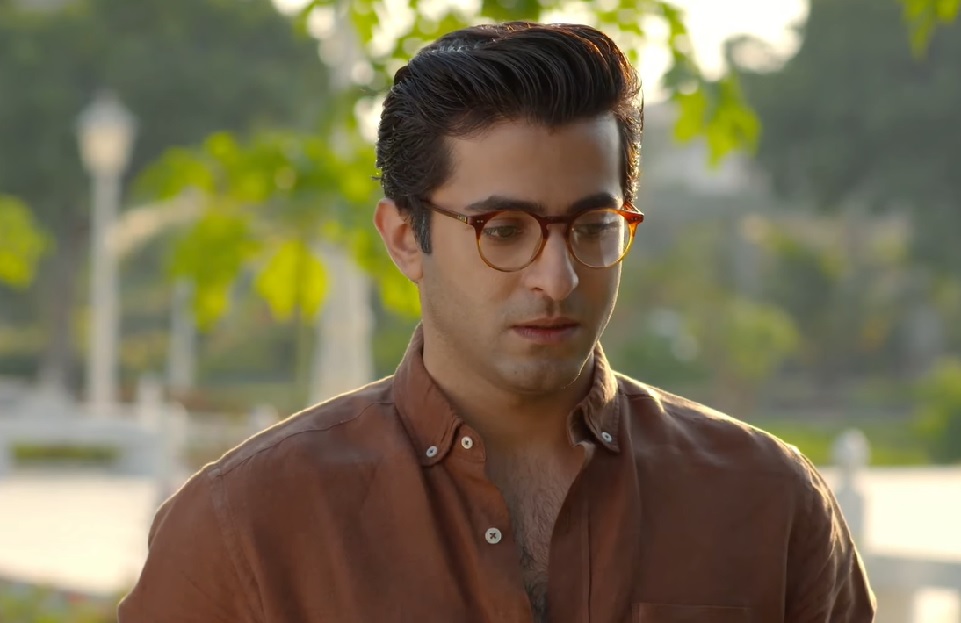 Hassan Sheheryar Yasin (Pehli Si Mohabbat)
Hassan Sheheryar Yasin is a well-known fashion designer who made his acting debut on the small screen this year with the drama serial Pehli Si Mohabbat. His character was completely opposite to his real-life personality which is why we were even more pleased not only with his performance but also his selection. Hassan Sheheryar Yasin already had an impression on the viewers as a modern fashion designer therefore getting himself recognized in a role that was conservative and extreme is impressive. When Akram went through a transformation, he did a remarkable job of bringing out the nuances and the loving side of his character. After watching his performance in Pehli Si Mohabbat, we are waiting to see more of him in dramas.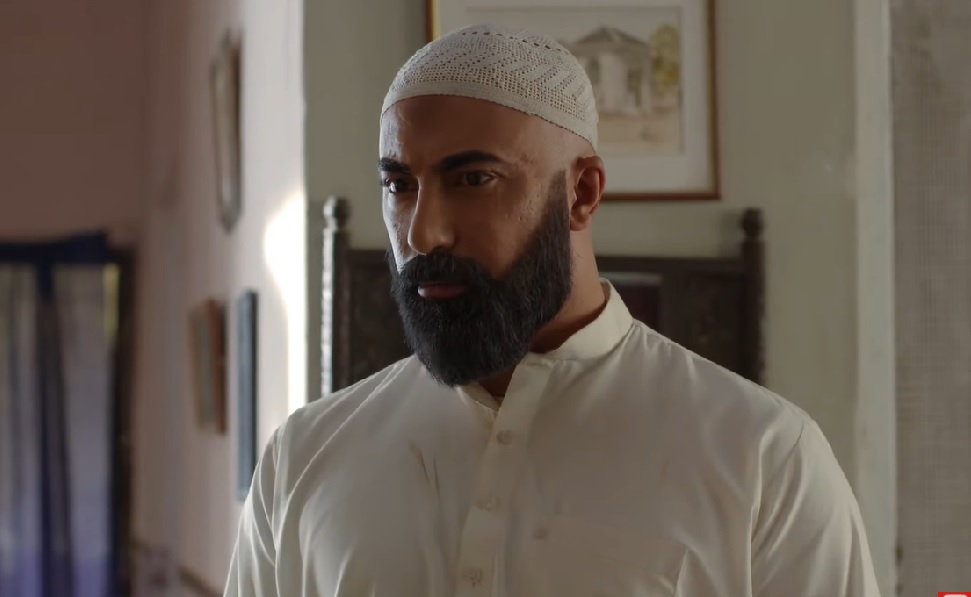 Paras Masroor (Pehli Si Mohabbat)
Paras Masroor has emerged as one of the top character actors the Pakistani drama industry has produced in recent years. He rose to fame after his drama Sang e Marmar but since then, he did not stop experimenting and giving one impressive performance after another. Paras Masroor has a lot of calm and composure whenever he is performing any character on screen, despite its nature. It goes to show his experience, skill, and the level of his craft. He played the role of Murad, a husband who understood the emotional turmoil his wife was faced with but never really mustered up the courage to break through the barrier to make her realize what she meant to him. Although it was a supporting character, he brought a lot of depth into every situation Murad was a part of. His and Uzma Hassan's chemistry as a couple is always appreciated and it was nice to see them together on-screen again in Pehli Si Mohabbat.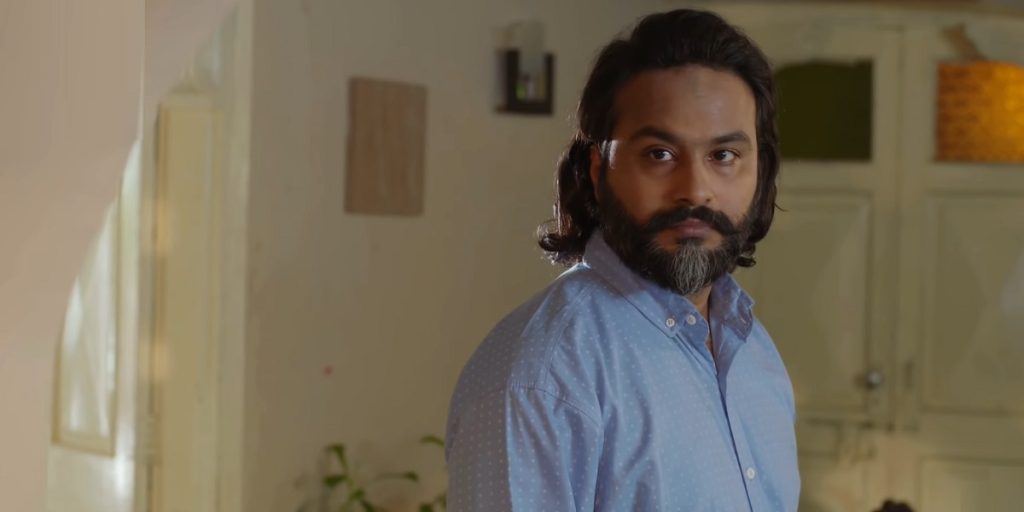 Syed Jibran (Safar Tamam Hua)
Syed Jibran is one of the highly experienced actors in the Pakistani drama industry. He has proved the kind of range he has as an actor. However, it won't be wrong to say that when he does negative roles, he gets to showcase his craft a lot more. In Safar Tamam Hua, the character of Jamal had a negative streak, and the way Syed Jibran had underplayed it made it a very interesting experience to watch. Jamal's character went through a journey wherein the end, he found a purpose in life, he realized his mistakes, and most importantly, conveyed all that he felt to his mother, which kind of gave him a closure that he was looking for and a fresh start. His journey was filled with ups and downs and all those emotions were brilliantly conveyed by Syed Jibran, making it one of the best performances seen in a Pakistani drama these year.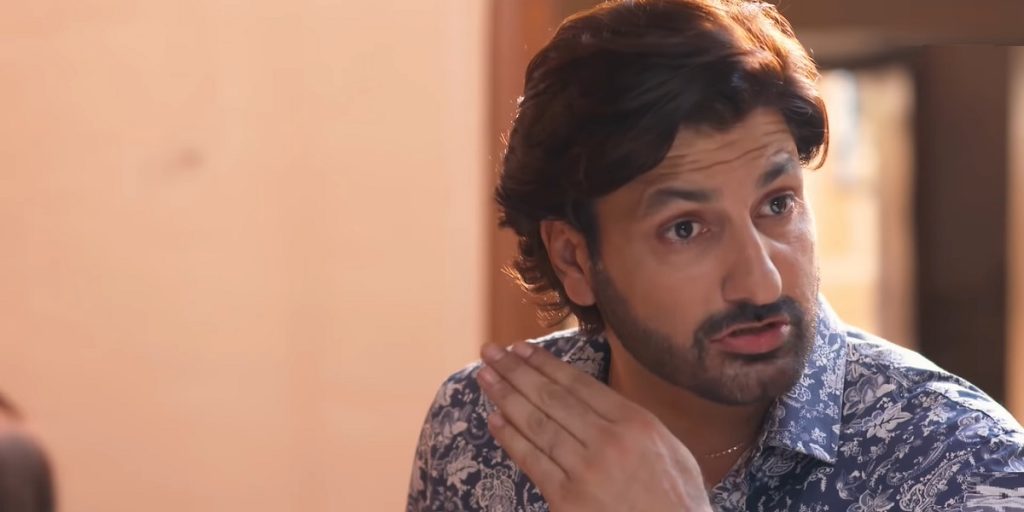 Ali Rehman (Safar Tamam Hua & Laapata)
Ali Rehman has emerged as such a strong performer in the last couple of years. He has become quite selective about his projects and makes sure to become a part of such dramas that give him a margin to perform. Ali Rehman is one of those few actors who are keen on the fact that none of their characters are similar. This is why after his strong portrayal as Ammar in the drama serial Khaas, he chose characters like Ammar and Shams in Safar Tamam Hua and Laapata. Ali Rehman played two completely different characters and showed his range as an actor. It is always interesting to see actors reinventing themselves and creating their own niche. In Safar Tamam Hua, the emotional acting of Ali Rehman had moved the audience and stayed with them. In drama serial Laapata, not only his look was experimental and impressive, his performance was strong as well. Ali Rehman has worked his way up and has now become one such actor whose association with any project can assure the audience that it is worth a watch.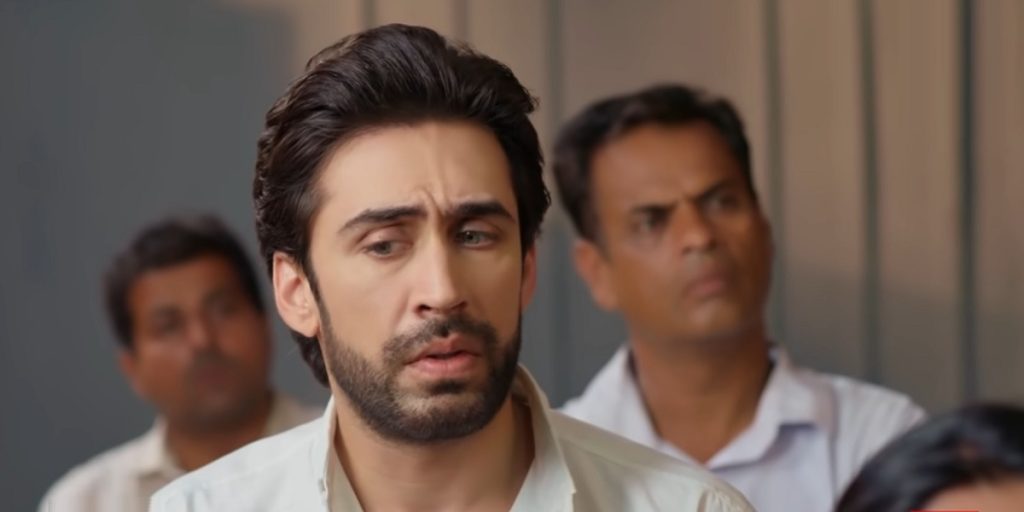 Noman Ijaz (Raqeeb Se)
Noman Ijaz is an institute within himself, he is a true artist, therefore this kind of acting and portrayal was expected from him. The fact that even after so many years, Noman Ejaz's association with any project guarantees that the viewers are in for a treat speaks volumes of how much faith and trust the audience has in him. In the drama serial Raqeeb Se, Noman Ijaz played a central character but the way he showed all the shades of Maqsood made it an experience of itself to witness. The love that Maqsood had for Sakina brought nothing but pain, anguish, anger, and numbness to him, and to portray such intricate and complicated emotions with so much of clarity was only possible with an actor like Noman Ejaz playing the role.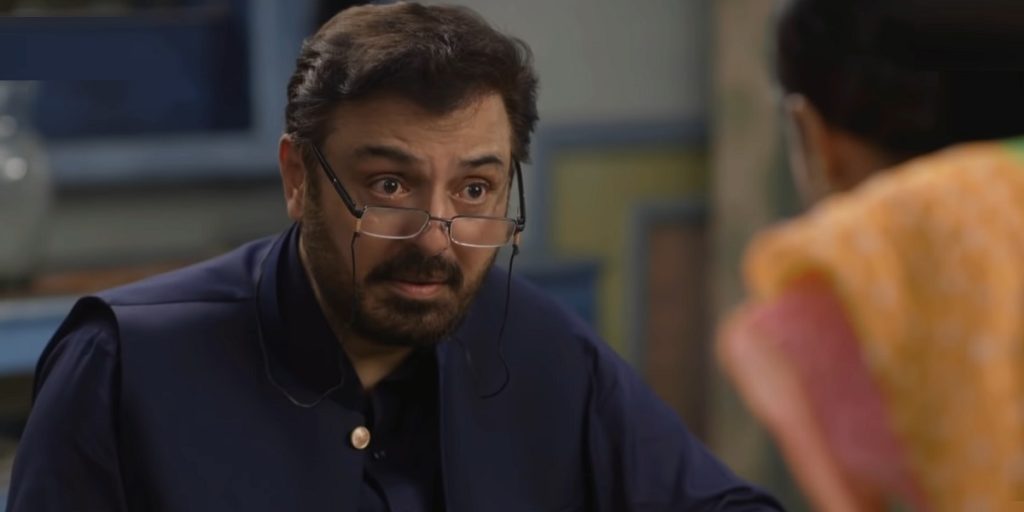 Shehzad Sheikh (Phaans)
This year, Shehzad Sheikh caught us off-guard with his performance in the drama serial Phaans. Previously, he had acted in numerous dramas and also gave some convincing performances but he was always typecast and stayed well within his comfort zone, because of which he did more or less similar characters. However, it won't be wrong to say that his performance in Phaans put his name on the map and allowed the audience to see that Shehzad Sheikh could effortlessly portray such characters that were challenging and different. It is always refreshing to see established actors pushing the boundaries and experimenting more, which goes to show their keenness about their growth as an actor. When the promos of Phaans aired, it left the audience a little skeptical whether Shehzad Sheikh will be able to pull off such a role but his acting, especially in the latter part of the drama was simply phenomenal. The range of emotions and expressions he showed as Sahil was nothing short of a treat, making it one of the best performances of not only this year, but his career as well.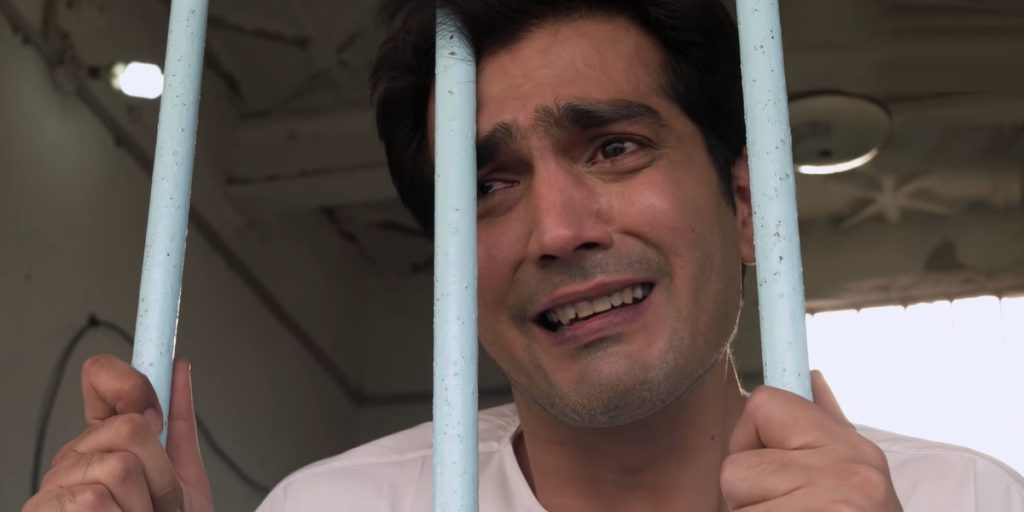 Saadoon Ali (Dil Na Umeed Toh Nahi)
Saadoon Ali is a young actor who can be easily termed as the find of the industry in 2021. If it wasn't for his phenomenal acting skills in Dil Na Umeed To Nahi, the viewers wouldn't have been able to feel for the character of Jamshed played by him. Although this was the very first-time Saadoon Ali worked in a drama with such a big cast yet he made the effort required to ensure that Jamshed's innocence stood out since it was such an important part of his character. As his story progressed, the audience automatically felt drawn towards his journey and wanted to know more about him, which goes to show that he played his part convincingly.

Wahaj Ali (Dil Na Umeed Toh Nahin)
Wahaj Ali is another talented actor who has been choosing the right projects recently. In the drama serial Dil Na Umeed Toh Nahin he played the role of a young man who ran away from his village and was a victim of child labor. He grew up to be a social worker. The character had so much to offer and Wahaj Ali performed it with the utmost perfection. He did especially well while highlighting the sensitive and caring side of his character. The viewers also loved his on-screen chemistry with co-star Yumna Zaidi. We are looking forward to watching Wahaj Ali in more meaningful projects this year.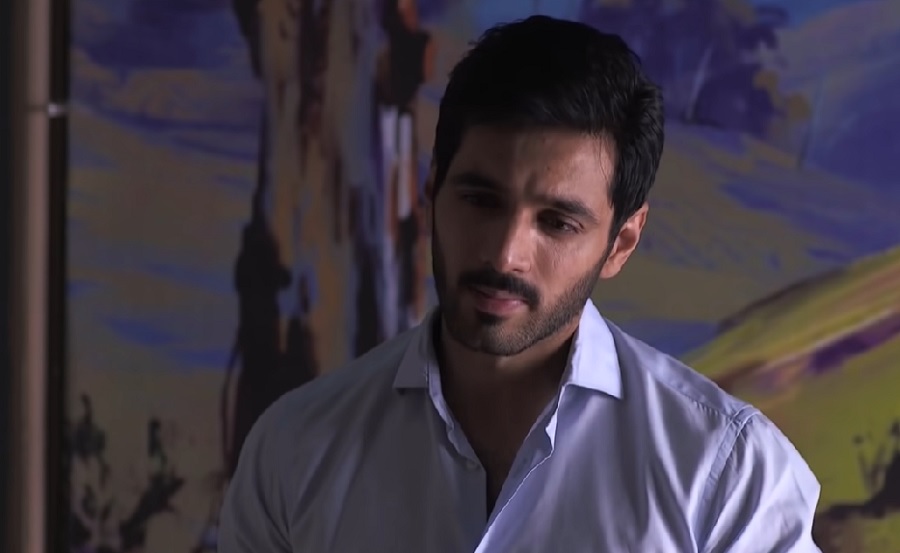 Saleem Mairaj (Shehnai)
Saleem Mairaj is another experienced actor in the Pakistani drama industry. There is no character that Saleem Mairaj can not do justice to. After impressing the audience as Peer Matiullah in Kashf, Saleem Mairaj was seen as Qifayat in Shehnai and it was beyond impressive how phenomenally he performed such a varied character. It won't be wrong to say that drama serial Shehnai wouldn't have been so much fun if it wasn't for Saleem Mairaj's performance as manipulative Qifayat Bhaiyya. He was seen as this conspiracist, someone who derived sadistic pleasures out of others' misery, and despite knowing that he was disliked by many, he continued to be the way he was. Saleem Mairaj has always been seen in some serious characters but after Shehnai, we look forward to him doing more comic roles.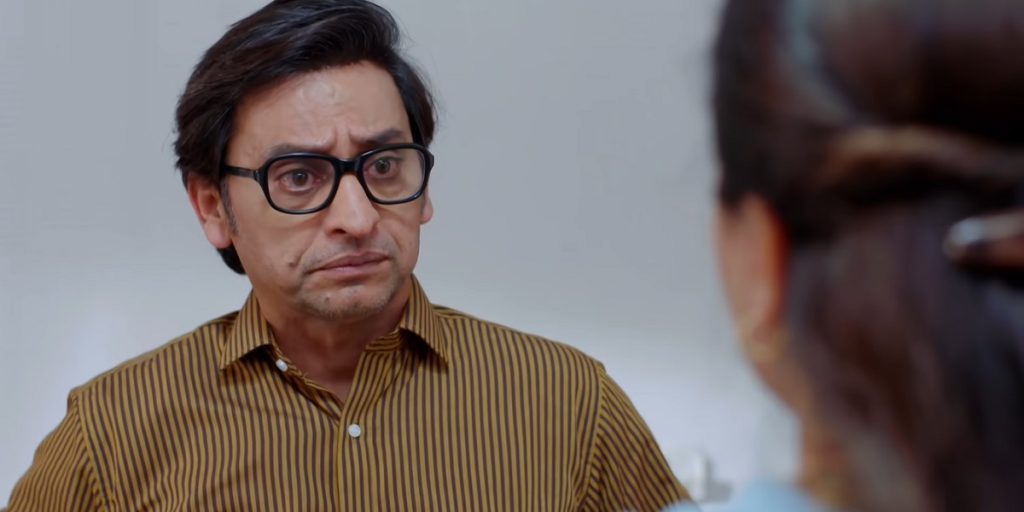 Sarmad Sultan Khoosat (Pardes)
Sarmad Sultan Khoosat is one of the biggest names in the Pakistani drama industry. He has not only been associated with the industry for acting but also in terms of direction as well. Although he is rarely seen on TV screens, when he does, he always makes sure to impress the audience with his performances. He made a comeback a few years ago but then took a break and this year, he was seen as Ahsan in Pardes, playing the role of the eldest son who had to go to the Middle East to earn a living for his family. Sarmad Sultan Khoosat brought so much dimension to the story and although it was a well-directed drama, it was purely because of his chemistry with Shaista Lodhi that got the audience hooked to Pardes. This was definitely one of the best and memorable performances seen in a Pakistani drama this year.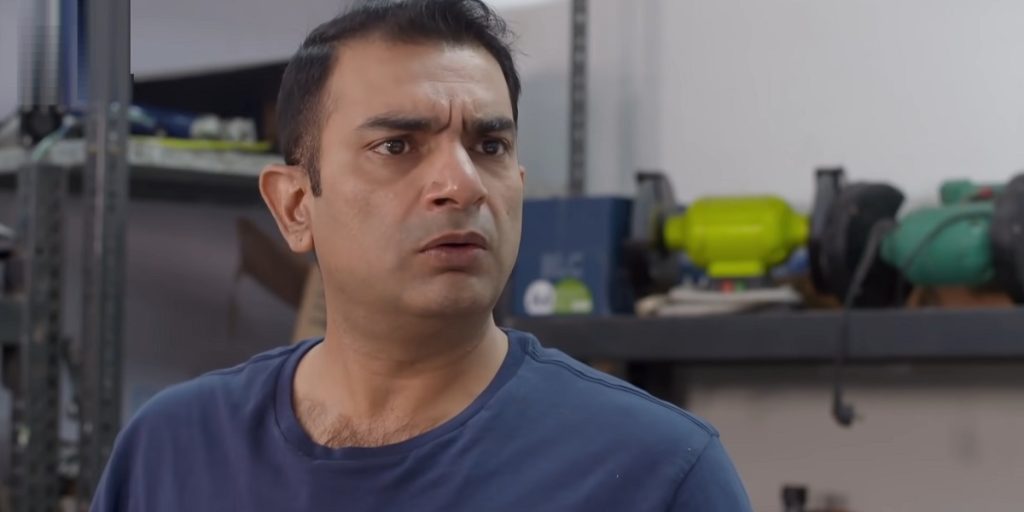 Gohar Rasheed (Pardes & Laapata)
Gohar Rasheed has succeeded in carving a niche of his own. Although he agrees to the fact that he is typecast, he still does his best to bring variety for his fans and viewers and makes sure that none of his characters look or feel the same to the audience investing time in his dramas. This goes to show the vision he has as an actor which reflects in his performances. Gohar Rasheed is always at his finest when he does negative roles and this year as well, he was seen playing two such characters with a negative streak and traits. The way he brought a comic element to his performance in Pardes made his character quite interesting to follow. However, in Laapata, he went all out and did not hold back in showing the kind of twisted person Daniyal was. Gohar Rasheed definitely makes such characters a treat to watch and he succeeded in not only giving one but two impressive performances this year.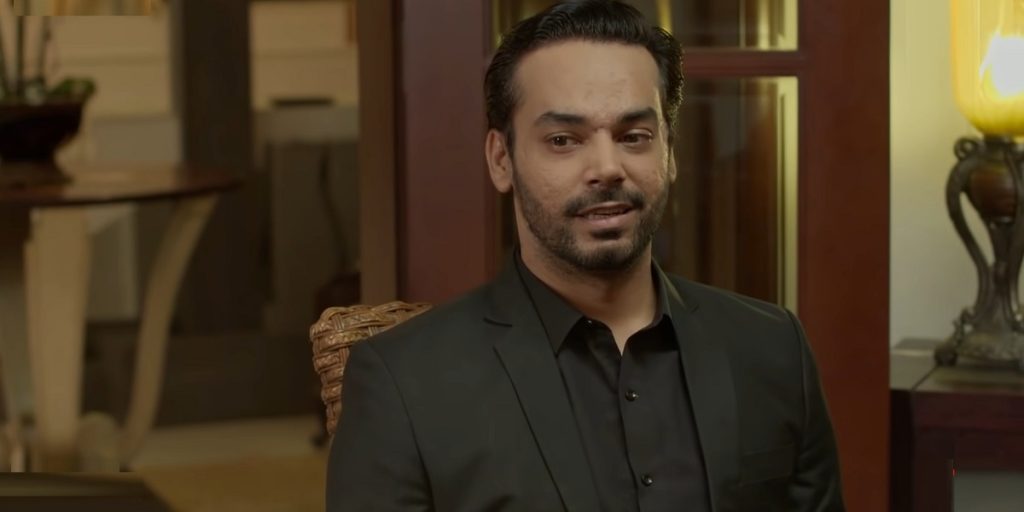 Bilal Abbas Khan (Dunk)
The story of the drama serial Dunk mostly revolved around Amal and how she was inflicting pain on Haider for refusing to be with her. It won't be wrong to say that Sana Javed and Bilal Abbas Khan were the saving grace of this drama and if it wasn't for their convincing performances, Dunk would've been a hard pass. In this drama, there was a major chunk of episodes where Bilal Abbas Khan had to perform relying on his expressions, he barely had any dialogues yet he had to showcase the emotional turmoil Haider was faced with and he not only succeeded but blew the minds of the audience who watched him keenly. Bilal Abbas Khan has given one memorable performance after another over the years, however, this one is another feather in his cap because of how phenomenally he played the character of Haider and did justice to it.

Fahad Sheikh (Dunk & Azmaish)
Fahad Sheikh has slowly established himself as a credible actor. This year he also chose to play the kind of roles which made him stand out. In the drama serial Dunk and Azmaish both, he played characters that were quite likable. That is perhaps the reason why his performance was appreciated by the viewers. Both these roles had different shades and Fahad Sheikh did complete justice to them. He definitely deserves to be recognized for his polished acting skills.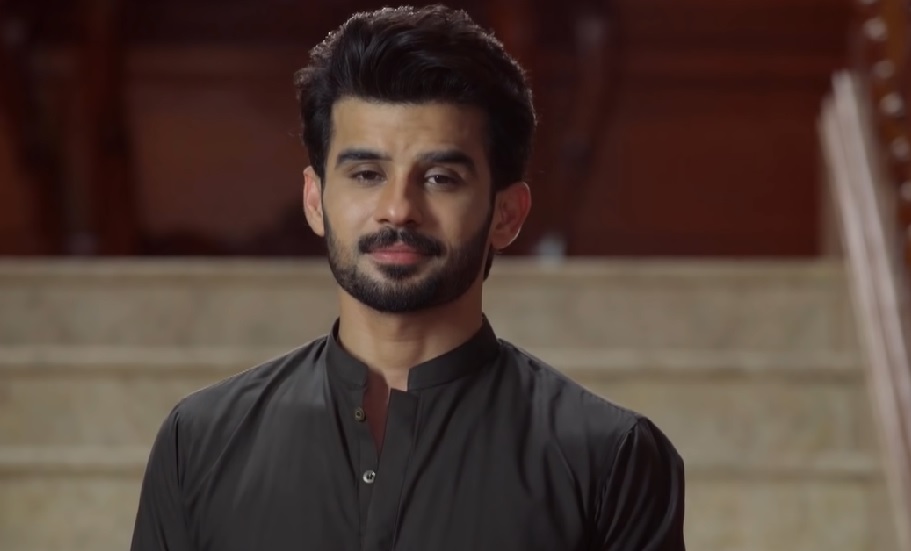 Ahmed Ali Akbar (Parizaad)
In 2020 Ahmed Ali Akbar completely won us over with his endearing and realistic performance in Ehd-e-Wafa. This year, he set the bar even higher by choosing to play a leading character that redefined the term hero yet again just like few other such characters did in the recent past. Ahmed Ali Akbar as Parizaad is the perfect example of an actor doing his homework right and putting everything he has in a character. His choice to play this character serves as an example and inspiration for all those actors who are constantly choosing similar projects because they are too afraid of stepping out of their comfort zones. It also goes to show that the right casting can make a world of difference. Ahmed Ali Akbar has risen as a bigger star than ever not by playing a typical role but by opting for a role that was a huge challenge. He has proved that he was up to the challenge and the credit for that also goes to those individuals who saw this talent in him and offered him the role. He is beyond remarkable in this role and we are pretty sure he will soon be bagging a lot of awards as well because he truly deserves it.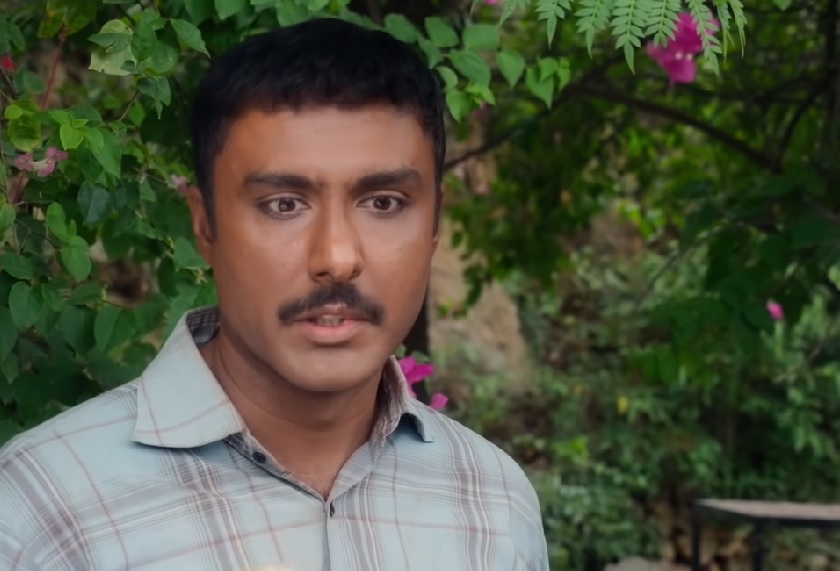 Adeel Afzal (Parizaad)
For an actor to not only make an impact but leave a mark is a big feat and when it is achieved, it simply shows that the actor has not only stayed true to his craft but has also done justice to the role assigned to him. This can be safely said about Adeel Afzal who played the role of Nasaaz in the drama serial Parizaad. Not only this character was wise and intelligent, but the life-long lessons he taught to his friend Parizaad were also what made his character special. It is interesting how although this character was shown to be in support of the lead character, he left such a print on Parizaad's journey that you are still reminded of him sometimes. The dialogues were one of the integral parts of Nasaaz's character and his journey but the way Adeel Afzal kept his acting and dialogue delivery organic and completely raw was a masterstroke – making it one of the most impressive performances seen on Pakistani television this year.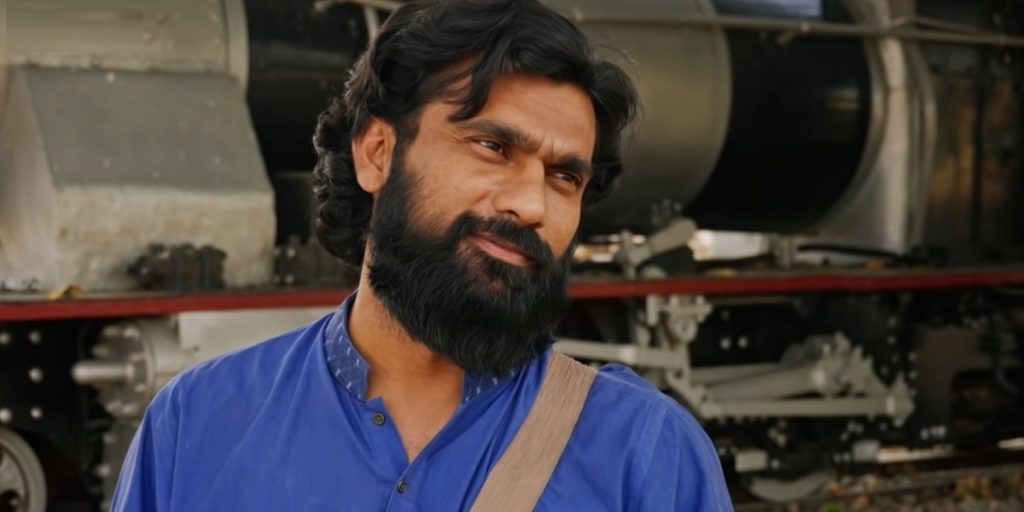 Asad Mumtaz Malik (Parizaad)
Asad Mumtaz Malik is yet another actor from the drama serial Parizaad that has not only left an impact but impressed the viewers to no end. He entered the picture with a bang but the actual role that he had to play was what was required of him to do complete justice to and he definitely delivered. It is highly appreciated that his character has opened up a conversation about the neglected individuals in the society but the credit goes to Asad Mumtaz Malik for keeping his character as real and human as possible. It won't be wrong to say that it has been an eye-opening experience seeing a character like Guru and for it to make waves, it had to be portrayed in such a convincing manner. Asad Mumtaz Malik has proved why he was the perfect choice for this role and the fact that his character is soon going to make an exit from the drama definitely leaves the audience sad.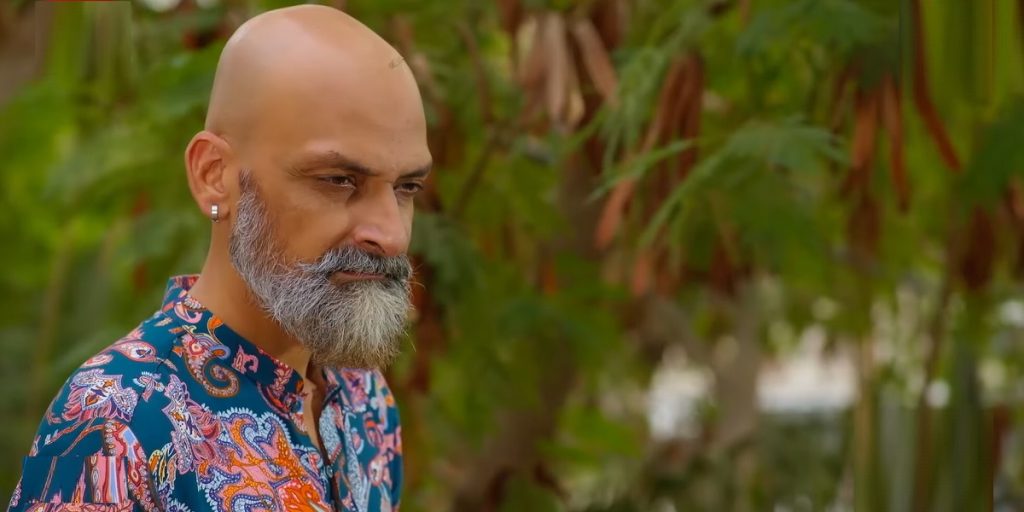 Noman Ijaz (Dil Na Umeed Toh Nahin & Parizaad)
The fact that Noman Ijaz is the only actor who has been mentioned twice in this list and for three different dramas, says a great deal about his acting prowess. He constantly keeps on reinventing himself. In Dil Na Umeed Toh Nahin, he kept the viewers guessing right till the end, adding the much-needed mystery to his role, making his track even more engaging. In the drama serial Parizaad, he has the kind of screen presence because of which even when his character gets little screen time, he literally stands out. He looks the role and his performance is yet again beyond impressive.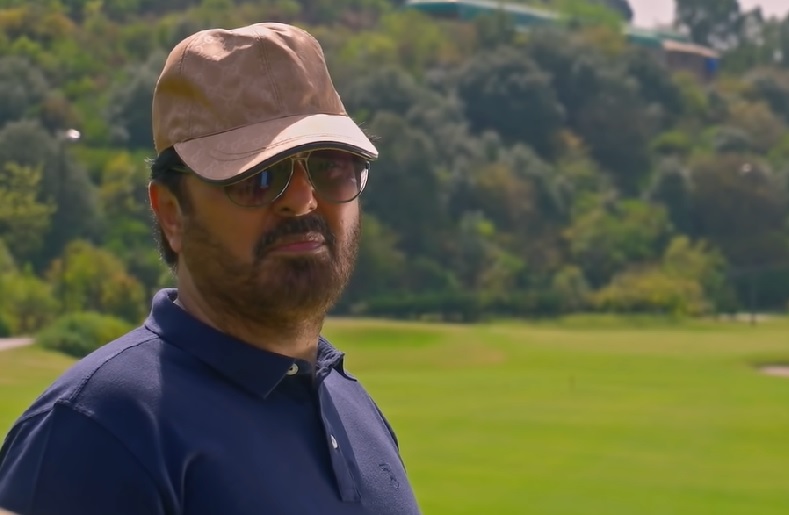 Sami Khan (Mohlat & Phaans)
Sami Khan has been a part of the drama industry for a considerable amount of time. He is consistently seen on the TV, therefore he definitely knows how to make his presence felt in his projects. Recently, he was seen in the drama serial Mohlat, playing the role of Dawar who was faced with a lot of difficulties because he fell for someone who was not loyal to him. Sami Khan also played the role of Samad in the drama serial Phaans and did complete justice to his character. It is definitely impressive how he fits in every single role that is assigned to him and how he creates a vibe of ease and comfort with the actresses he is paired with. In Mohlat, he was seen with Komal Aziz Khan and Kinza Hashmi, and in Phaans with Zara Noor Abbas, he shared great on-screen chemistry with all of them, adding more dimension to his craft as an actor.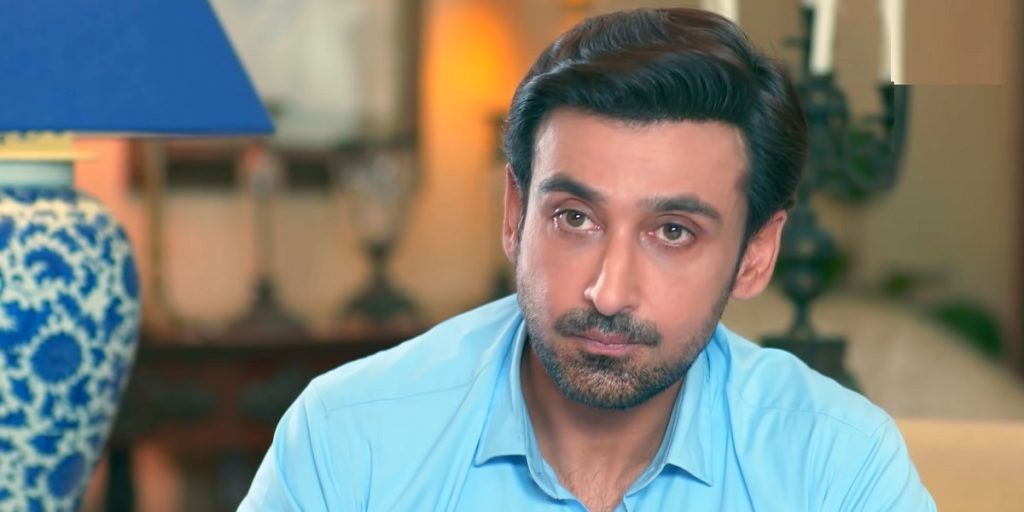 Faysal Qureshi (Fitoor)
Faysal Qureshi is one of the biggest stars the Pakistani industry has ever produced. It is amazing to see how even at this stage of his career, he continues to push himself and always tries to come up with something different – whether it is in terms of his characters or the looks he picks for his roles. Faysal Qureshi played the role of Haider in Fitoor and although the drama got the slow treatment by the director, it still succeeded in creating a buzz and became one of the most popular dramas of this year. Faysal Qureshi is also one of those actors who easily create chemistry with their co-actors. This is the reason, his pairing with Hiba Bukhari was well received by the audience. Haider was a complex character with a lot of insecurities and inhibitions but he did work his way up to overcome everything that actually ruined his marital life.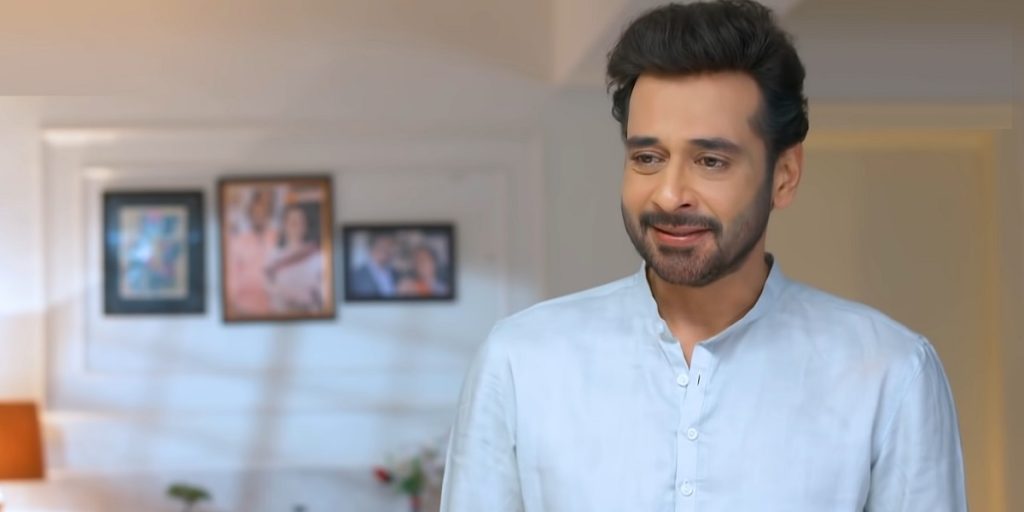 Osman Khalid Butt (Chupke Chupke)
When Osman Khalid Butt joined the industry, he took such characters that gave him a margin to add comic quotient to his characters. He has a perfect timing and dialogue delivery fit for such roles, that is why his character in Aunn Zara became a favorite in no time. After a long gap, Osman Khalid Butt got a chance to play a character in such a setting and he did wonders. Although Faazi was shown to be mature, composed and serious by nature but the situations in his life forced him to react to it which sparked comedy in Chupke Chupke. It is always nice to see Osman Khalid Butt in such characters where he is at ease and acts effortlessly. His performance in Chupke Chupke as Faazi was definitely impressive.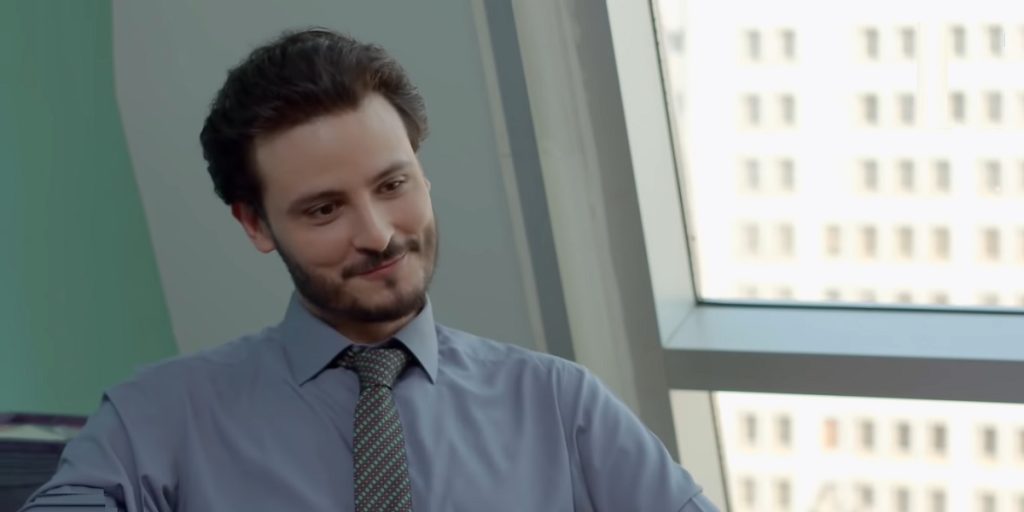 Ali Safina (Chupke Chupke)
Ali Safina has carved a niche for himself and it is a done deal that no matter what the character is, if it is comic in nature, Ali Safina will not only make it special but do complete justice to it. This is the reason, despite being a supporting character, Ali Safina succeeded in making the character of Miskeen memorable. All the personal touches he added to Miskeen's character added so much dimension to it that it ended up becoming everyone's favorite. His one-liners, spats with all the family members, and his inquisitive nature – all these traits were portrayed perfectly by Ali Safina, making it yet another impressive performance by him this year.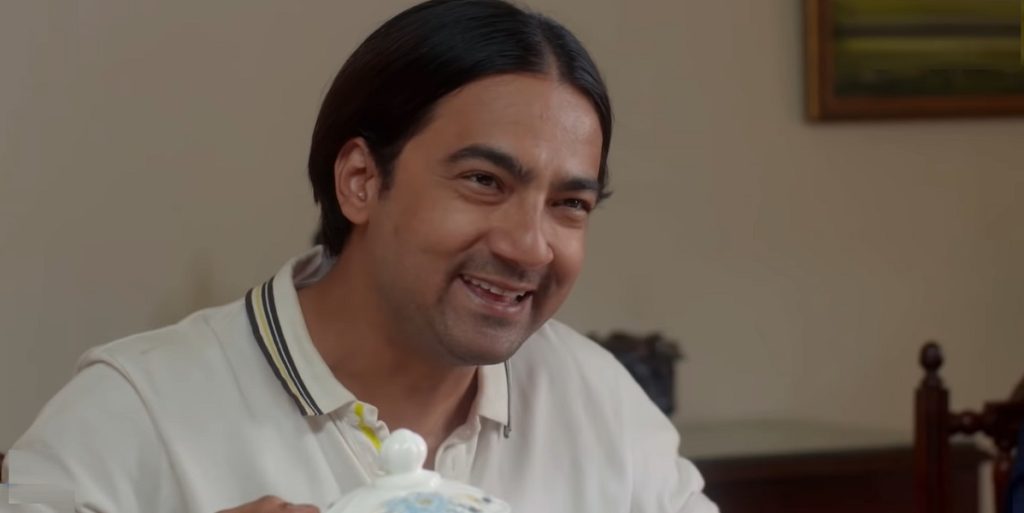 Adeel Hussein (Aakhir Kab Tak)
Adeel Hussein returned to the television screens last year but the drama he chose to be a part of turned out to be one of the worst last year. However, in 2021 he impressed the viewers with his light-hearted and entertaining performance in Aakhir Kab Tak. It won't be wrong to say that Adeel Hussein's performance makes Nasir's character more likable because if it wasn't acted out so well, it could easily have been an annoying character. He clearly enjoyed his performance which is why it is so effortless and charming.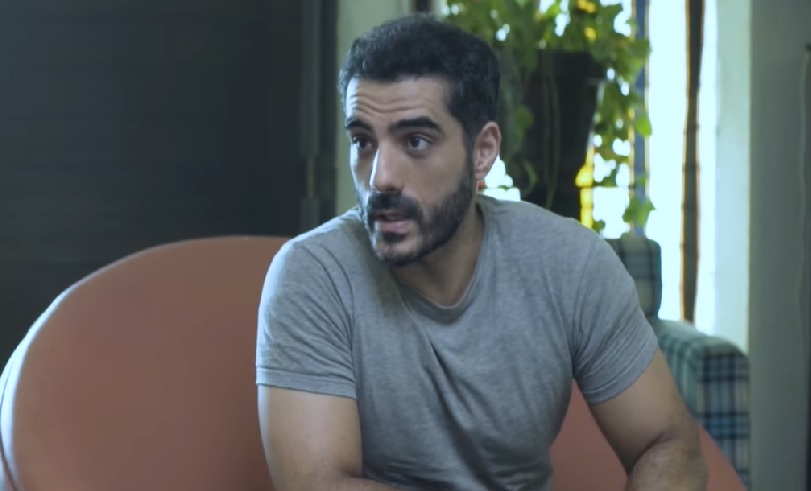 Shahood Alvi (Aakhir Kab Tak)
Shahood Alvi's amazing dialogue delivery and his screen presence always make him stand out even when he is a supporting character. It would only be fair to say that he is one of those experienced and talented actors who sometimes end up choosing roles that are not too likable or meaty. In Aakhir Kab Tak however, he plays a role that has a lot to offer. It is etched out well, it is meaningful and there is a clear transformation as well which leaves room for performance. His performance was impressive in the first half and it is even more impressive ever since his character has been bedridden. Shahood Alvi has yet again proved that he can make the viewers love or hate his characters effortlessly.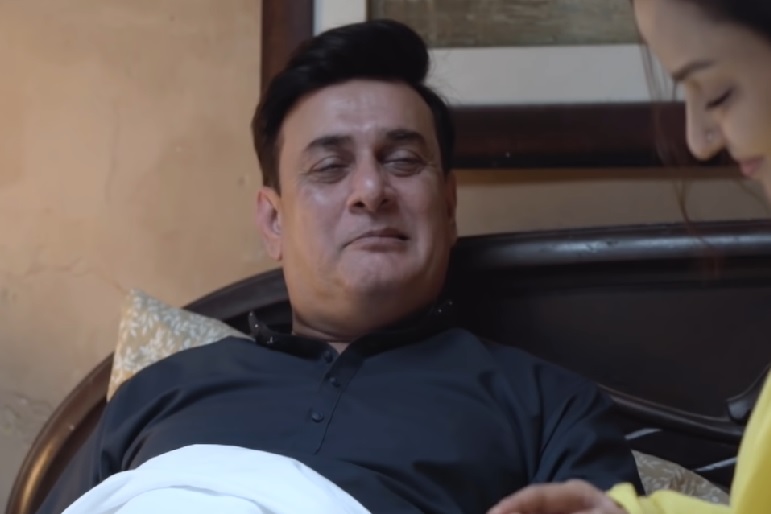 Arez Ahmed (Wafa Be Mol)
It is so important to highlight the amazing performances by some of those new actors who have worked in many dramas but only stood out this year. Arez Ahmed is one such actor who played a role that won everyone over in Wafa Be Mol. It was really good watching him play such a refreshing character so well. He made Arez's strengths stand out and gave a performance that needs to be appreciated.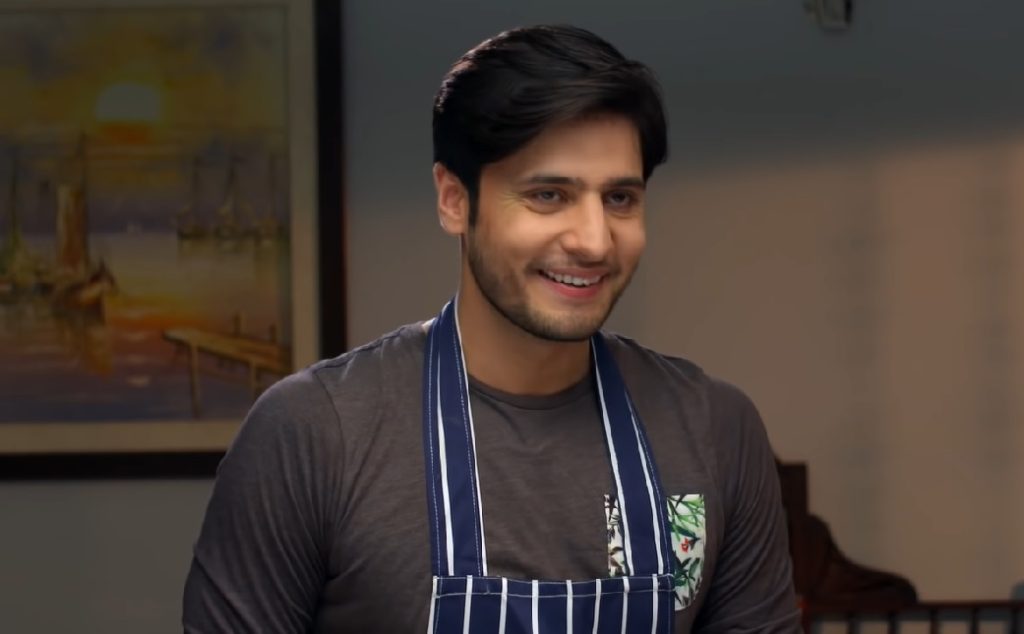 Which actor do you think was most impressive this year? Share your views in the comments section.