Imran Abbas is one of the biggest stars in Pakistani drama industry. He has a huge fan following in all generations owing to the strong projects he has done and both positive as well as negative roles he has taken up. Imran Abbas has a particular circle of friends and he generally stays within that. He has always shown love for his family and has shared before that he has been through a really hard time as he lost his loved ones.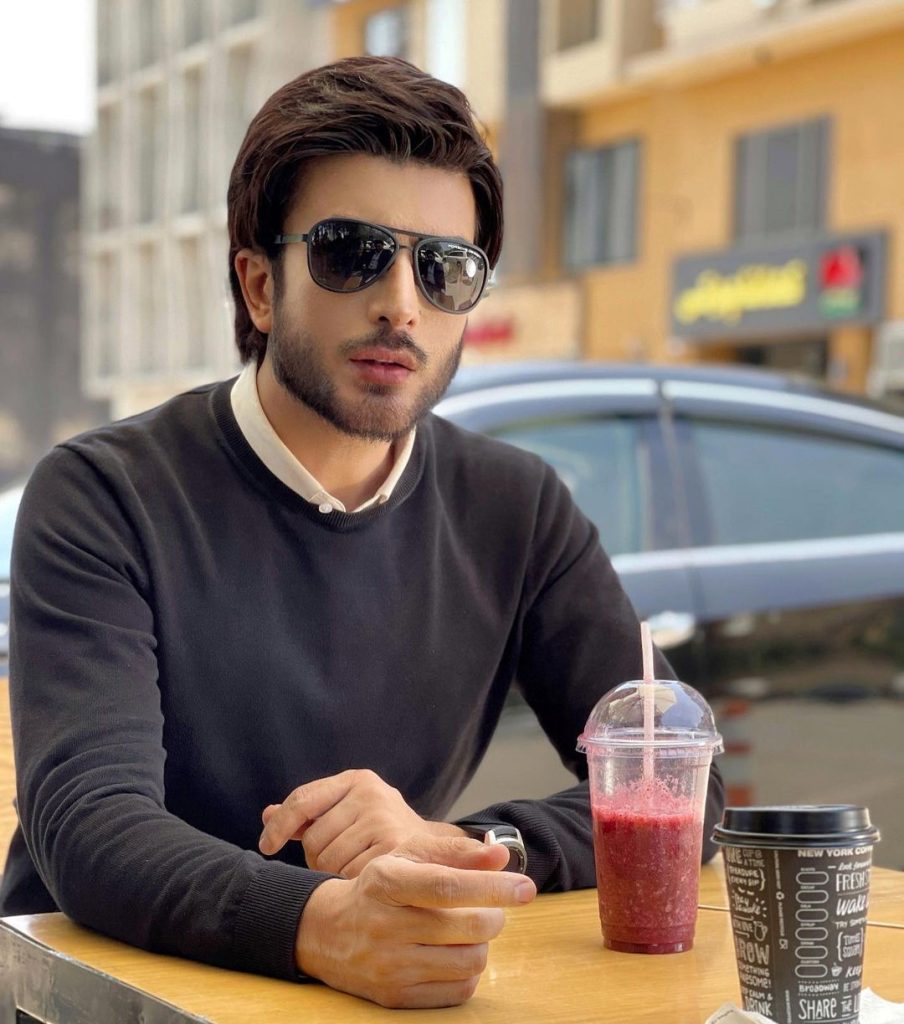 Imran is young among his siblings. He lost his dad and he has always shared the impact that had on him. Till this day, he never forgets to wish his dad on Father's Day.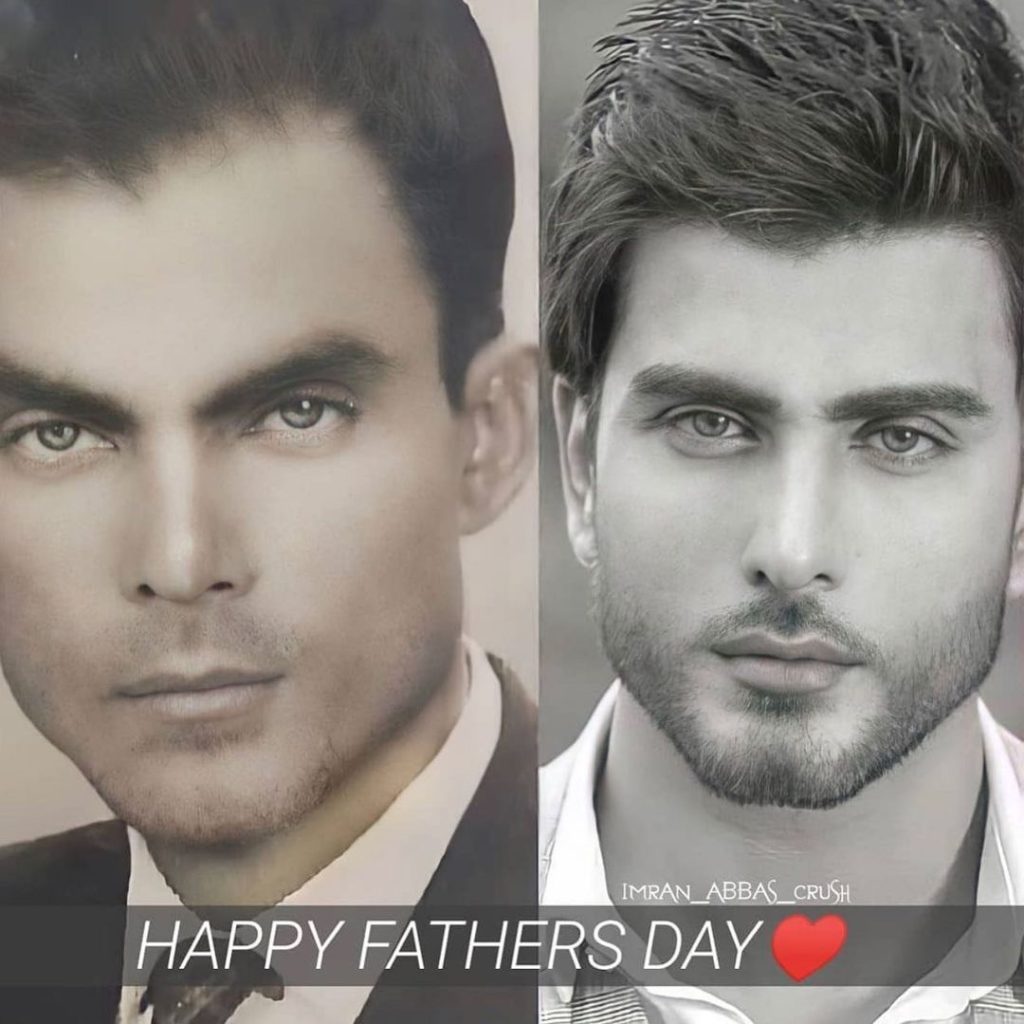 Imran earlier shared on Samina Peerzada's show that he was very close to his elder sister who he lost, The death of his sister had a profound effect on his life. He came very close to his mother. Imran Abbas saw another tragedy when he lost his mom last year on the same date he had lost his father three years ago.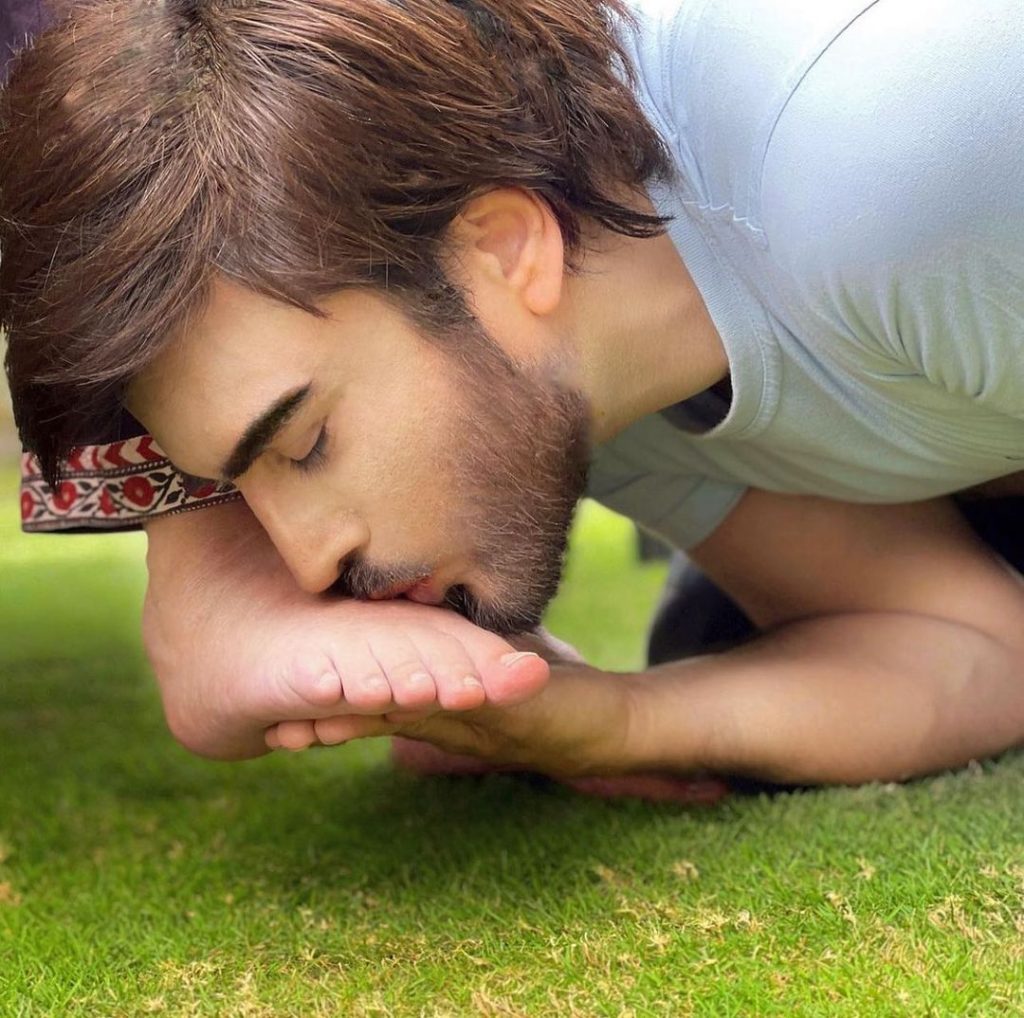 Today on 15th December is his parents' death anniversary as he shared that he is not happy from the inside however cheery he may look and requested prayers for his deceased parents as well his sister whom he has lost: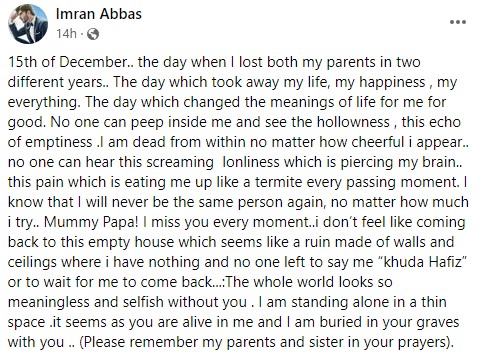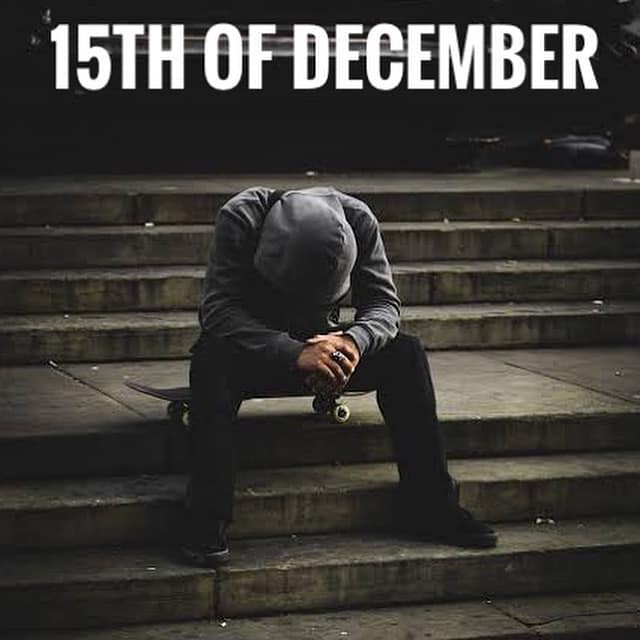 Imran's friends and followers shared prayers for his loved ones and wished him to stay strong: