For the past two days, social media has been flooded with images of a young couple for getting married very early. Asad and Nimra's pictures have become viral, with people giving all sorts of comments on the duo for tying the knot so early.
Asad and Nimra who are both 18, were very much in love. Asad's family asked for Nimra's hand in marriage while he was 17 and a year later the two were married. The couple will now move to Oman and pursue their education together, as stated by Asad's sister.
While the social media has been trolling Asad and Nimra for getting married at such a young age, Pakistani actor and writer Imran Ashraf came to their defense for having tied the knot instead of just dating each other.
While commenting on a post, Imran Ashraf gave out a meaningful message for Asad and Nimra. The Ranjha Ranjha Kardi actor stated how people were now keen on proving someone's decision to get married either right or wrong.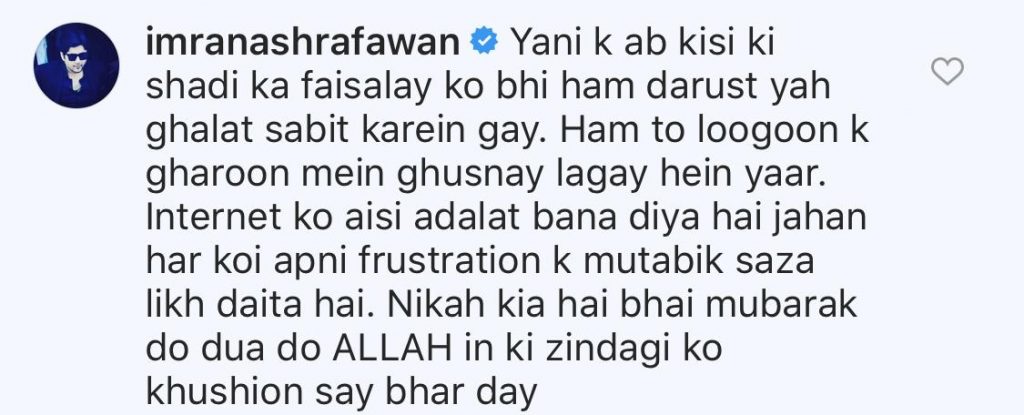 "We're invading people's homes now. We have made the internet a court where we hand over punishments to people according to our frustrations," stated Imran truthfully.
Adding further, the Dum Mastam actor congratulated the young couple, blessing them with prayers. "We should congratulate them for getting married, give them prayers. May Allah fulfill their lives with happiness," said Imran Ashraf.