The rumors of problems between PTI's leader Imran Khan and wife Reham Khan were there in the media for a few months now especially after Imran Khan declared that he did not want his wife to get involved in politics. The couple part ways through mutual consent and has made the news public. They were married for a period of ten months.
Previously Imran Khan refuted rumors of there being trouble between the couple saying, "I am shocked at a TV channel making slanderous statement about my marriage. I strongly urge the media to desist from such baseless statements."
Dawn News reported that a source who was very close to Imran Khan revealed, "She wanted to get involved with politics and that is not what Khan wanted at all. She just did not want to sit at home."
Imran Khan has askes the media to deal with this situation in a sensitive manner. He does not want speculations surrounding his divorce.
Reham Khan hasn't talked to media yet but she revealed that the couple had filed for a divorce in a tweet.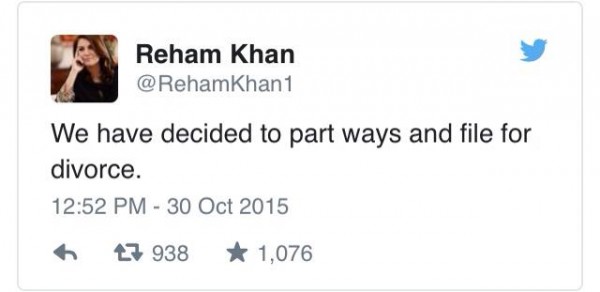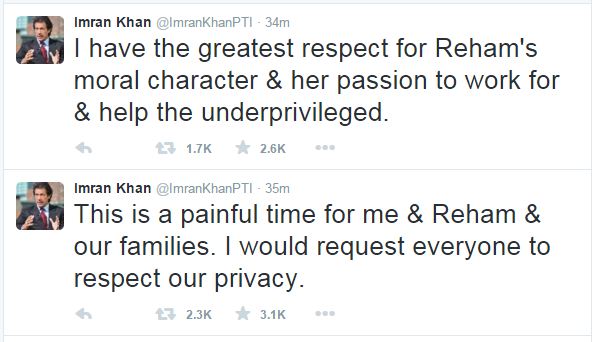 There is news that Reham Khan has left for London and will talk to the media there.