Indian actor Om Puri playing the role of general Parvez Kayani in film on Malala Yousafzai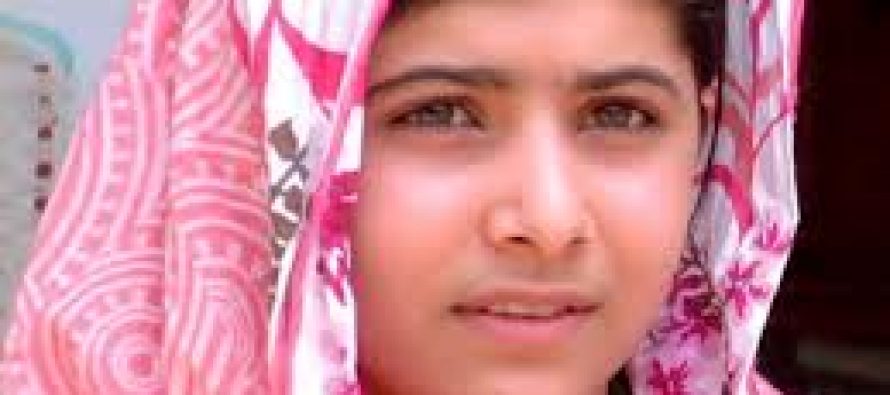 It has been an year that a feature film on Malala Yousafzai was announced by Indian director Amjad Khan. The name of film is 'Gul Makayee'. The cast of film consists of Indian actors Naseeruddin Shah, Om Puri and Seema Biswas. Malala Yousafzai is also expected to make a guest appearance in the film. Some parts of film ware planned to be shot in Indian city of Kanpur.
Indian artist Om Puri who has also visited Pakistan recently has provided some insights about this film. As per Om Puri, he will appear in the role of General Parvez Kayani, the ex Army Chief of Pakistan. It should be interesting to note that Om Puri has also appeared in the role of General Ziaul Haq another ex army chief of Pakistan in another film.
News excerpt from Urdu Daily Jehan Pakistan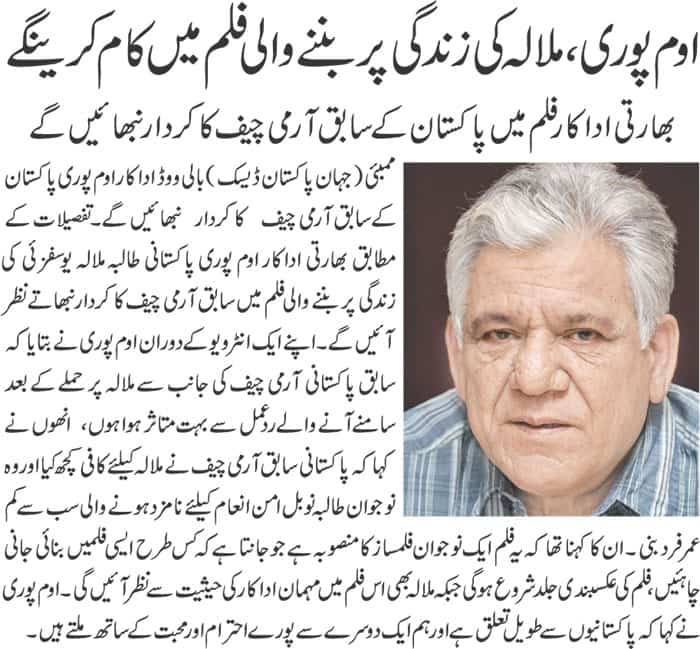 Rashid Nazir Ali
---