This independence day the Indian band "Maati Baani" launched a song "Rang Rangiya" in which they also gave Pakistani singers and musicians a chance to participate. The song gives out the message of peace and love. It is a very melodious song which aims at bridging the differences that exist between Pakistan and India.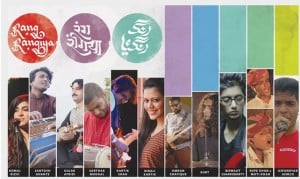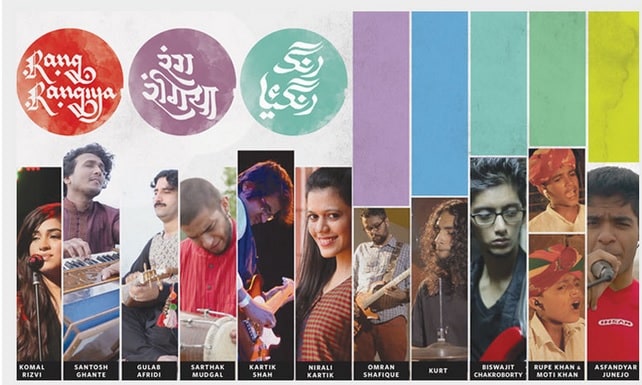 Evelyn D'souza, one of the main members of the production team and head of talent search and coordination, said, "Everything was online."
This was the main reason, she said, that helped in reaching out to artists in Pakistan.
The team found Pakistani artists, Komal Rizvi (singer), Gulab Afridi (Rubab player), Omran Shafique (guitarist), Kurt Menezes (drummer) and Asfandyar Junejo (beatboxer) on YouTube. They reached out to them and started recording. No musician from either country charged any fees for working on the song.
Here is a video of the song: