The best thing about the play so far is the strong and positive relationship between everyone in Zubair's house. Eman and her mother's wicked ways are totally opposite to the positivity we see in Zubair's house. I am not sure if I am liking the contrast much though! I was expecting a lot more action in tonight's episode but there was too much talking and very little action. The prequel of the show was short and to the point but I have a feeling that this sequel is going to be long. Conversations between Eman and her mother already seem repetitive, we see so much of this gherulu politics in our dramas every day, I wish the writer would have come up with a different storyline for the sequel. It would have been better if there were no issues in the family but the only real problem was the demon which was haunting the house. I have a feeling that it is going to be Emaan vs the demon sort of a scenario…..because both of them are evil!! The focus has been on Umair's wedding like every other Pakistani dramas in which the focus is always on marriage and the problems related to it.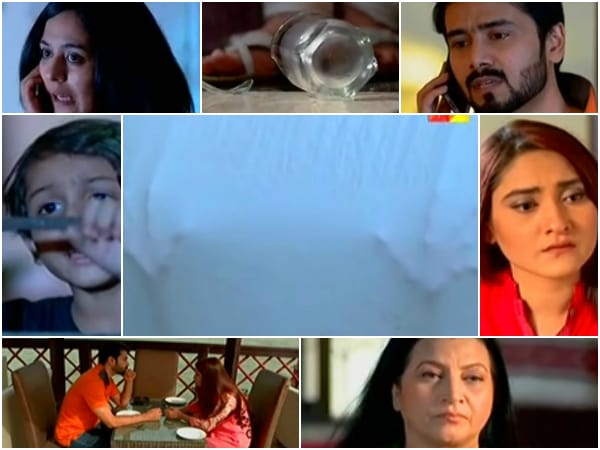 Zubair and Yasmeen never talk about Ali, who has an invisible friend ever since they moved in the new house. Yasmeen has been noticing change in Ali's behavior but somehow it is not bothering her at all. Yasmeen appears to be more worried about Awais than Ali, which is strange. The last scene of tonight's episode was spooky but the rest of the episode was strictly okay. The "bhoot's" appearance has of course been inspired by the film "The Ring". This is a screen shot from the movie "The Ring", can you see the resemblance? These two disturbed souls must be related to each other;)…long-lost twins maybe!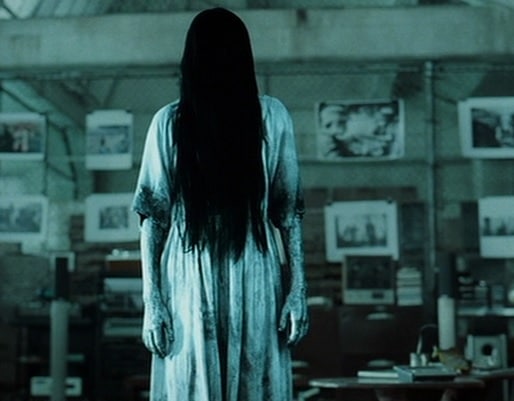 Yasra Rizvi is portraying the character of the caring and intelligent bhabi and wife's role perfectly. Shahood Alvi is a natural who always delivers. Seema Sehar who plays Emaan's mother is an expert in playing the role of a troublemaker but I don't like her character much for obvious reasons. The advices she gives her daughter have been-there-heard-that thousand times written all over them and same is true for Emaan's character. Umair's character is actually a breath of fresh air because unlike most of the love-struck men we see on screen, he still looks at things from a neutral perspective.
I am actually disappointed with this second episode and I wish that the director did not copy the look of the evil spirit from a Hollywood movie; I expected Angeline Malik to be slightly more creative than that.
Fatima Awan