The most anticipated film of Pakistan "The Legend of Maula Jatt" will mark the comeback of two big names to the film industry, Fawad Khan after his stint in Khuda Ke Liye back in 2007 and Bilal Lashari in the director's chair after his classic Waar that changed the face of Pakistani Cinema. The first trailer of the movie has come out yesterday and people are floored.
It is safe to say that The Legend of Maula Jatt is Pakistan's Gladiator. The trailer is made the audience even more crazy with the intensity of the new Maula Jatt as well as the evil of the new Noori Natt. Fawad Khan enjoys a lot of friendships in Bollywood as well as a huge fan base in India. Naturally, the trailer was viewed in India too and they have fallen in love with it too. Acclaimed director Anurag Kashyap enjoyed the trailer and tweeted about it: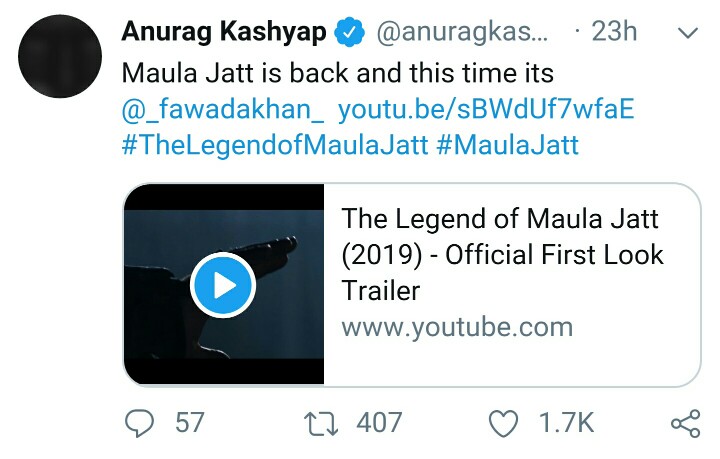 One of the biggest Indian producers and directors, Karan Johar who also happens to be a very good fried of Fawad also fell in love with the trailer and extended his best wishes for the success of the film: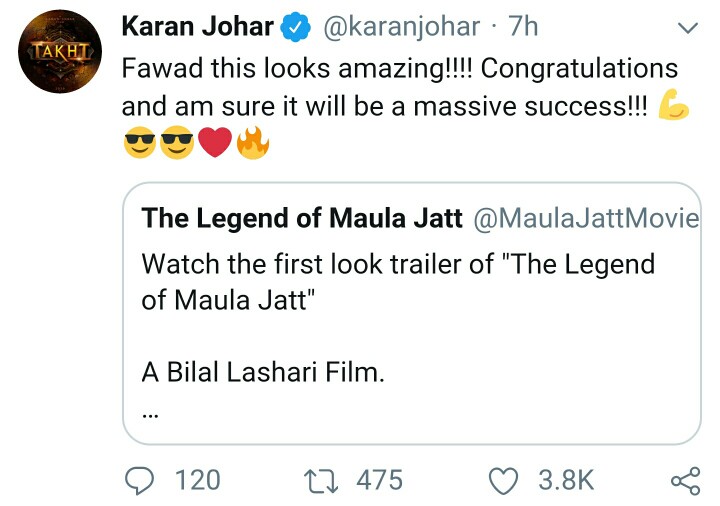 The Legend of Maula Jatt has already started enjoying the legendary status. Let's wait and see how people are goung to take t once it comes on screen at Eid ul Fitr!