In the last week of 2013, an Indian film Dhoom 3 was released which made all time new records of revenue collection on Pakistani box office by earning about 230 million – 240 million rupees (23 crore – 24 crore). In December 2014 another Indian film PK is released in Pakistan and is attracting huge viewership across the provinces of Punjab, Sindh and Federal Capital Islamabad..
As per the distributor of the film, PK is on its way to reach the landmark of 150 million rupees in coming weeks on Pakistani box office.
Here is the report of English Daily Dawn regarding the overwhelming success of this film in Pakistan.
The world loved Aamir Khan as the smooth criminal on wheels (throwback: Dhoom 3) and loves him even more as the sceptical alien in PK.
Mammoth audiences in India and Pakistan have flocked to cinemas to watch the actor who has lived up to his reputation and success as an artiste who gives viewers plenty of food for thought.
After crossing INR300 crore in India, Rajkumar Hirani's PK has triumphed in Pakistan, with rave reviews and repeat visits.
Speaking to Dawn about the success of PK which is expected to cross Rs15 crore in Pakistan, Manager Marketing from Distributor Club (PVT) Ltd, Hassaan Rizvi said, "The primary reasons for PK's success are Rajkumar Hirani and Aamir Khan."
"Perhaps another reason might be that the film has presented Pakistan in a positive light. Also, many people are coming because of word-of-mouth—for instance if one person watches the film, he is returning with two to three more people to view it again," he added.
Cinema goers in Karachi are well-impressed with Aamir Khan's loveable depiction of the unaware, inquisitive alien.
"I watched the film three times," says one fan, Anum. "Firstly because it has Aamir Khan and secondly it addresses the theist question in such an effective manner. With religious extremism on the rise in both India and Pakistan, PK is an excellent film that deals with such pressing issues," she says.
"PK is intelligent and funny. While people are calling it preachy, I'd beg to differ because I didn't feel any imposition in the film. And yes I would see it again," comments Qurat-ul-Ain.
Source: http://www.dawn.com/news/1155073/aamir-khans-pk-thrives-in-pakistan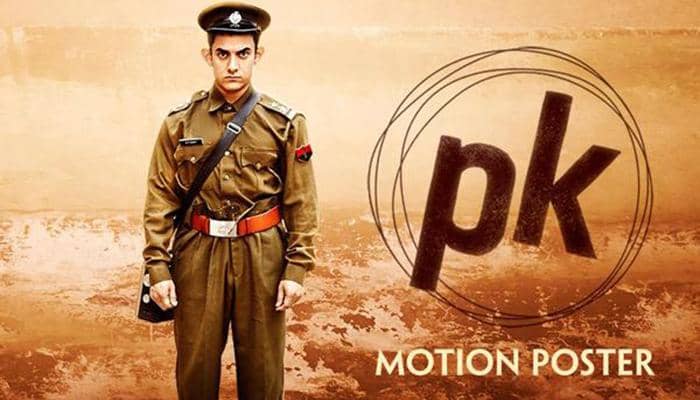 Rashid Nazir Ali