An Indian film titled "Children Of War" has been made by the director Mrityunjay Devvrat. The story of the film is based on the mayhem that ensued as a result of the 1971 war between the West and East Pakistanis. The film focuses on the sufferings of the civilians during this nine month conflict. "The film looks at human stories and personal stories of how they suffered. It is a largely fictional film made up of true stories," said director Mrityunjay Devvrat.
The film makers largely relied on the facts and figures that were been giving out by Bangladesh. The film shows how children suffered during this conflict. "Not many people know much about Bangladesh or care about it….The aim of 'Children of War' is to change that and make people understand, among other things, why there are so many Bangladeshis in India," The director added, who spent some time in Bangladesh while his parents were working there.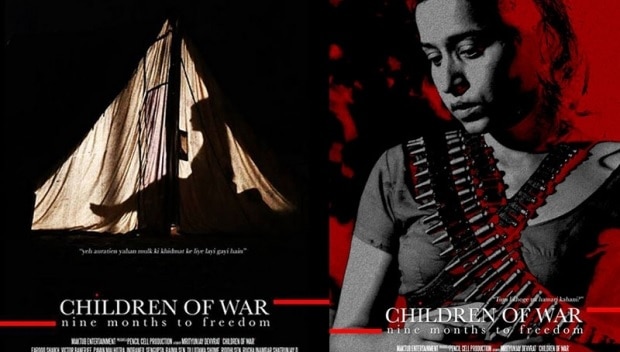 Pakistanis are not happy with the film because they think that it is an attempt to malign the image of Pakistan in the International community. "We will not allow its screening in Pakistan if it is against Pakistan and its armed forces," said an official from the Central Board Of Film Censors, Islamabad.
"I think no one has the courage to show such a film in Pakistan. How could we approve a film which is based on one-sided Indian propaganda?" he added