Since the pictures of Mahira Khan and Ranbir Kapoor leaked online, media is in a rage not only in Pakistan but in India too. The meeting has been reported by all platforms and Mahira and Ranbir were part of every headlines section. Here are some neighbour platforms reporting on the meeting and calling it a date: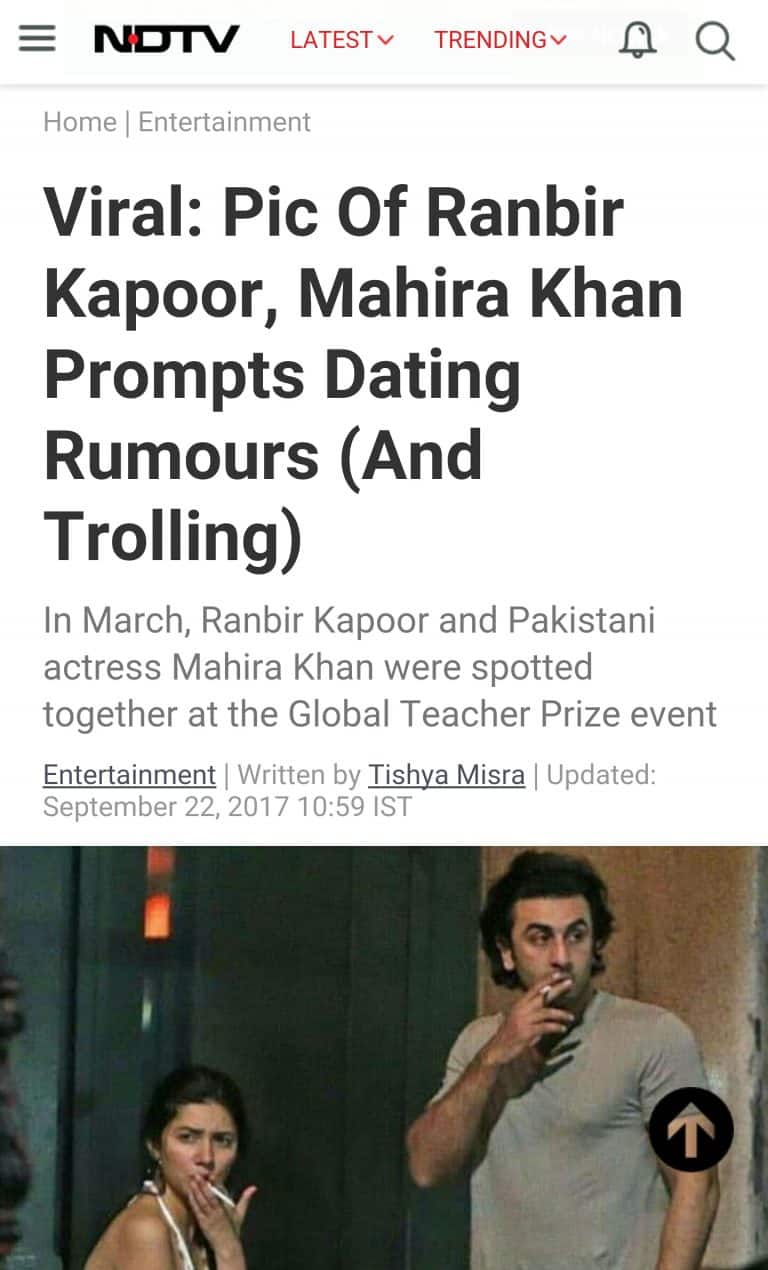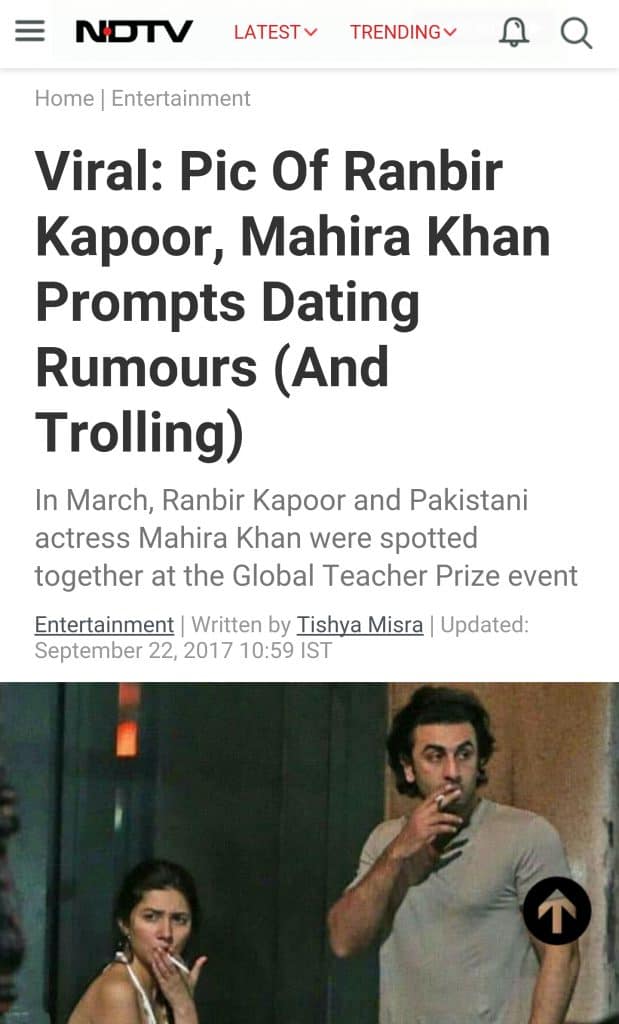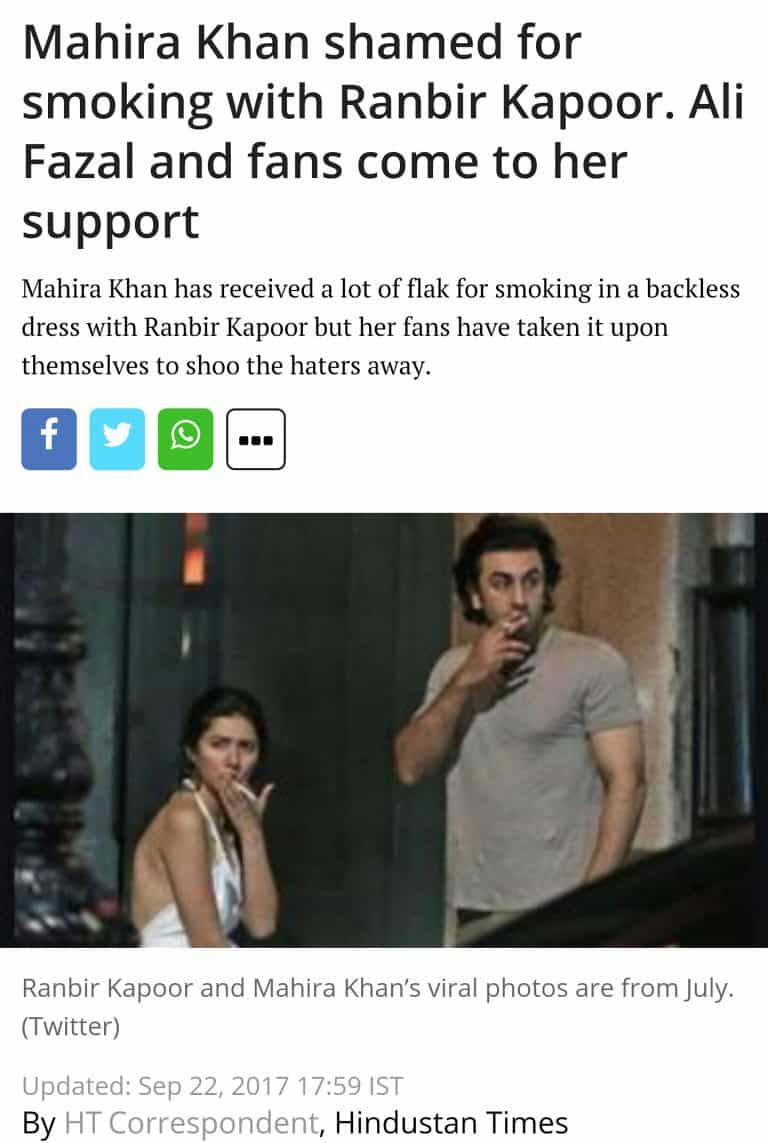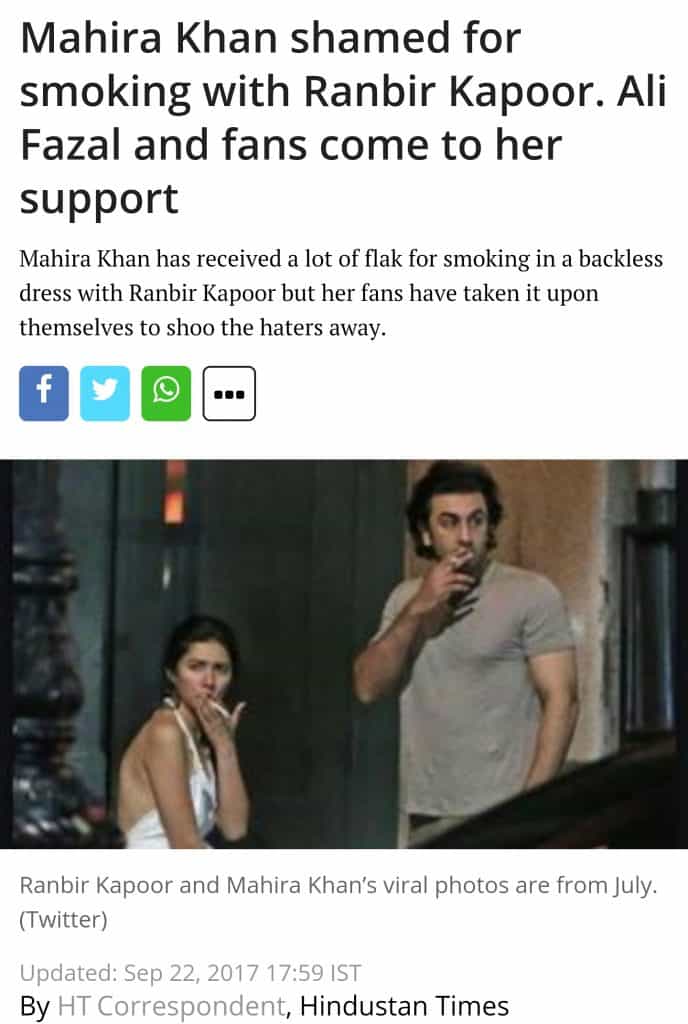 Some were questioning: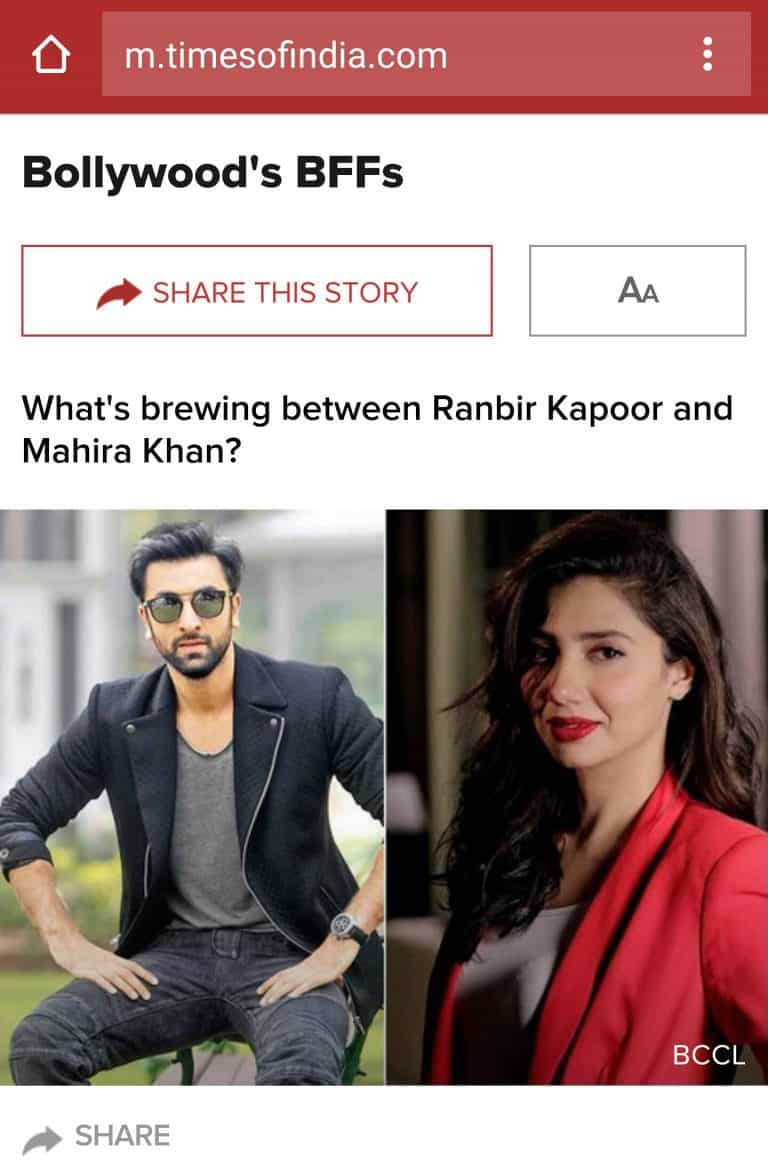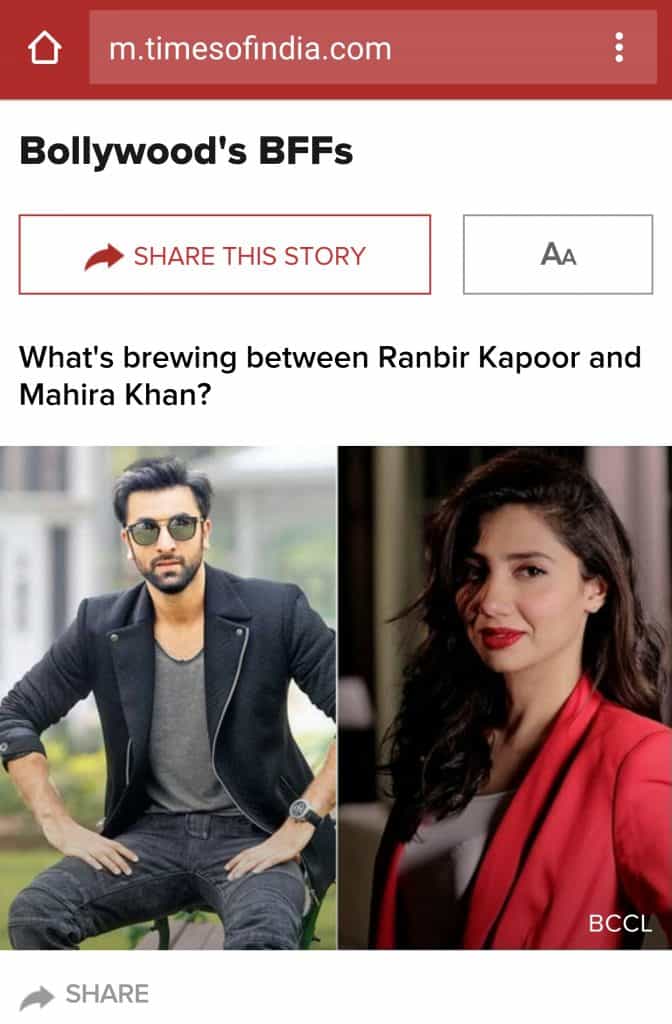 While others just confirmed that they are in a relationship: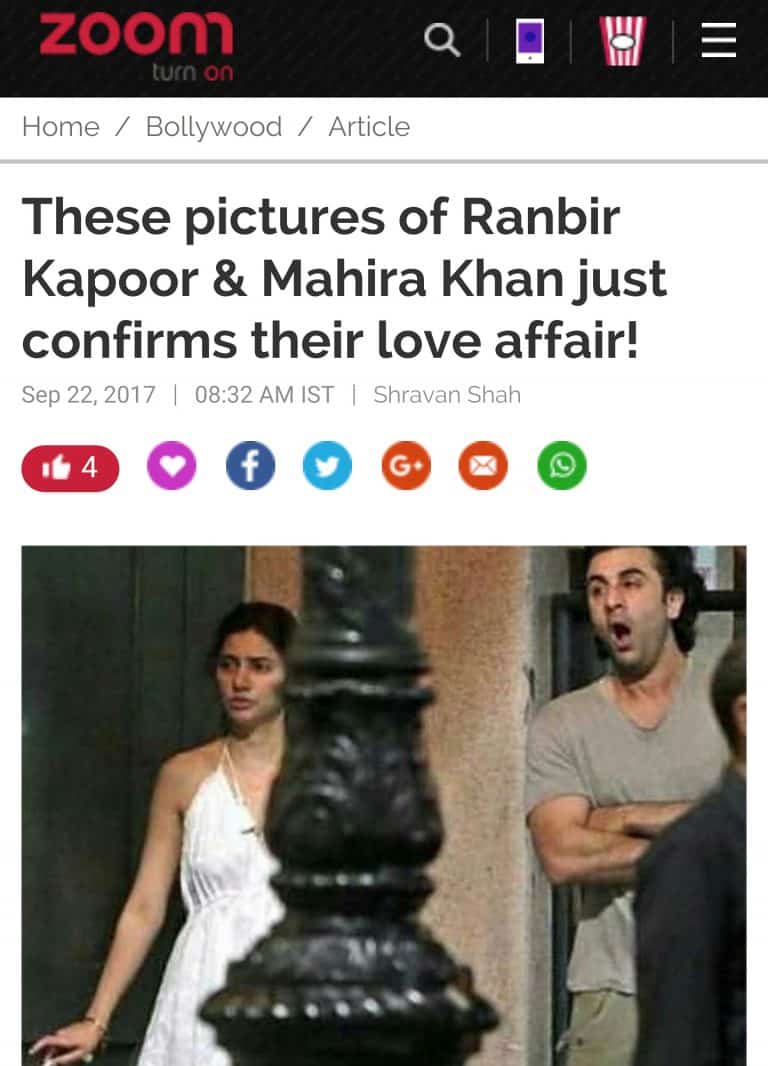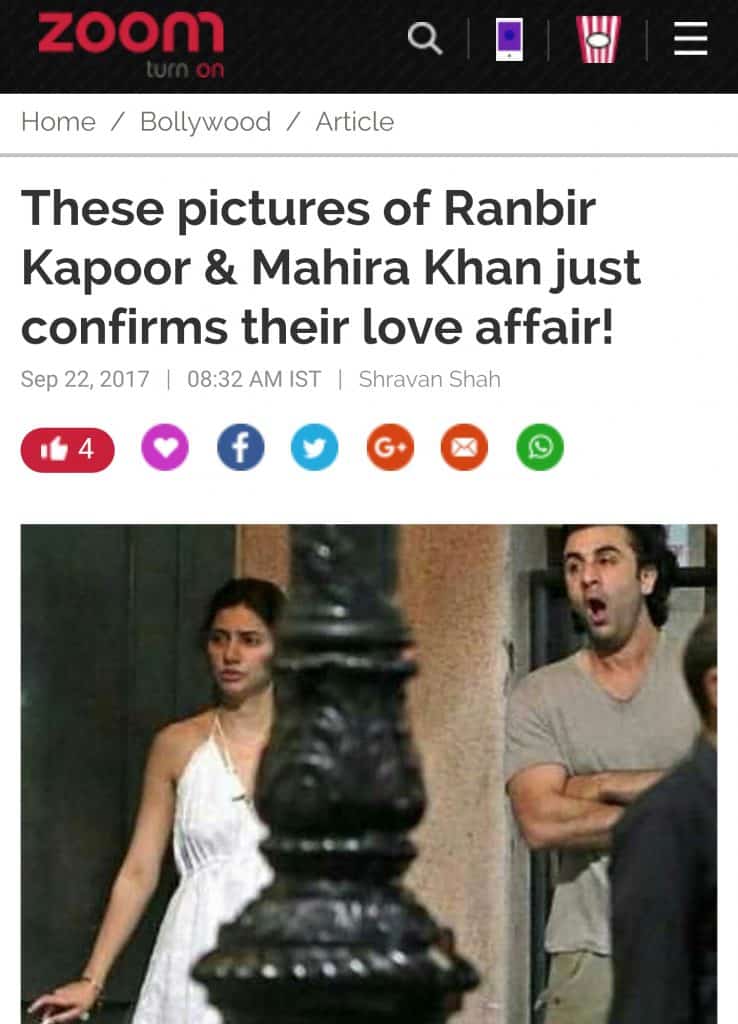 An Indian publication Hindustan times went on to question Papa Kapoor about these pictures and this is what he had to say:
"I have also seen the picture this morning itself. It doesn't concern me, so please keep me out. Ask the one who is there in the picture."
He further went on to say:
"I only saw them on Twitter, not on Instagram or Facebook, because I am only on Twitter. It's not that I saw these pictures before or I know anything about this already. You see, Ranbir is a young star, he is unmarried, he's a bachelor. He can meet anybody whoever he wants to, and if people are going to invade in his privacy, it's not done. And I can't say anything about all this because he's a young man and he has the choice of meeting any girl."How do we know that here's something more to this picture? He could have met her just outside there. They must have been in a restaurant or a place where they cannot smoke, that's why they are smoking outside. In US, they have really strict rules that don't allow smoking in public places. I can't say anything more because I don't know anything more than that. "
Rishi has pulled himself out of his son's business!