Hamsafar ended in India yesterday and Indians are writing emotional comments about the drama which they looked forward to every week. Indians loved everything about the show from the chemistry between the leading cast to the gripping story which impressed them right till the last episode. Shomini Sin in one of her reviews of Hamsafar wrote, "What is most appealing about the show- or for that matter any Pakistani TV show is the realistic approach the narrative has. Unlike Indian shows, the characters are less melodramatic, they dress up like us, there is no unnecessary drama." This were her views after watching the first episode, after watching the entire serial Indians are finding it hard to do without Hamsafar, some of them want part 2 of the play!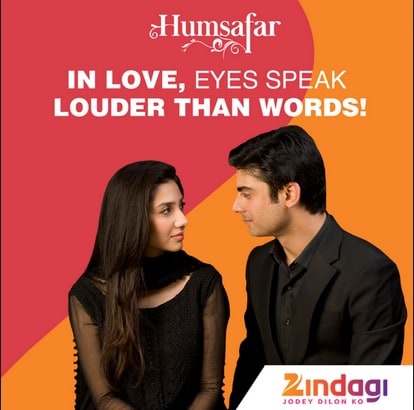 Ritika Handoo of Zee News India expresses her love for Hamsafar in the following words, "As soon as the song by Qurat-ul-Ain Balouch starts playing, my living room witnesses pin drop silence, as my family gets glued on to their seats to watch 'Humsafar'. Subconsciously, I hum this song more than any movie song nowadays (and I hope this continues)."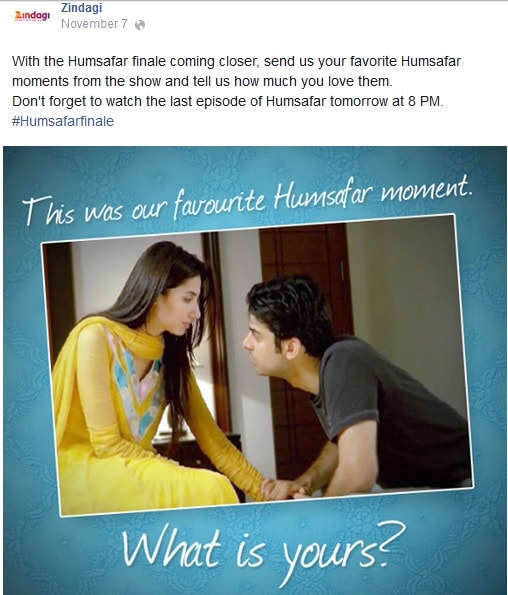 Ritika admits that she wasn't even looking forward to Hamsafar but once she started watching the show falling in love with it was easy! "There are very few good television serials, which leave a lasting impression on the viewer's mind using the power of the medium—this one thankfully does that unfailingly in each of its episodes(at least for me). The subtle and enchanting background score makes it feel that the director has been influenced by world cinema and uses that knowledge to put such strong rhythms, reflecting the mood of each scene." She also thinks that, "the void created by 'Humsafar' will take time to fill."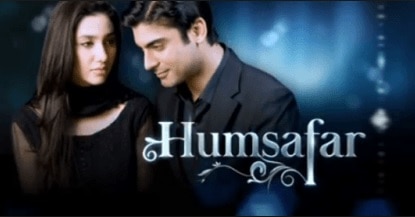 Here is more evidence of how much Indians loved this play and hate to see it end!