Singer Annie Khalid has lately been much in the news since the day her marriage with Malik Noureed Awan which unfortunately couldn't last for long. It was on her wedding day too that the two were taken to the police station for not wrapping up the marriage ceremony by midnight. Media covered the news and since then, this couple is all seen as a gossip where both of them are found blaming each other through legal appeals. The marriage reached its end soon after they tied the knots but Malik Noureed Awan then filed a case against Annie Khalid for not returning the money she took from his as a loan.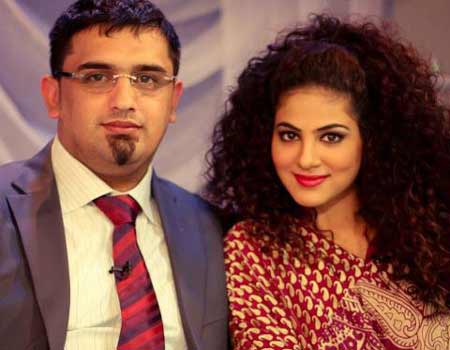 It was recently that the report was filed against Annie by Islamabad Police. Before the Police could take any legal actions, it was the interior Minister of Punjab, Chaudhry Nisar who suspended the police officers who supported the false claim of Singer's ex-husband.
See video here

Please share your views on the matter.
Blessings,
Nida Zaidi