Feroze Khan and his divorce with ex-wife Syeda Aliza Sultan has become quite a public spectacle. Initially after the divorced became public, Syeda Aliza put up a statement that she has been through an abusive marriage and she has now separated for the sake of her children as no child should grow up thinking such violence is normal. In the beginning, Feroze Khan said nothing and not even denied the allegations.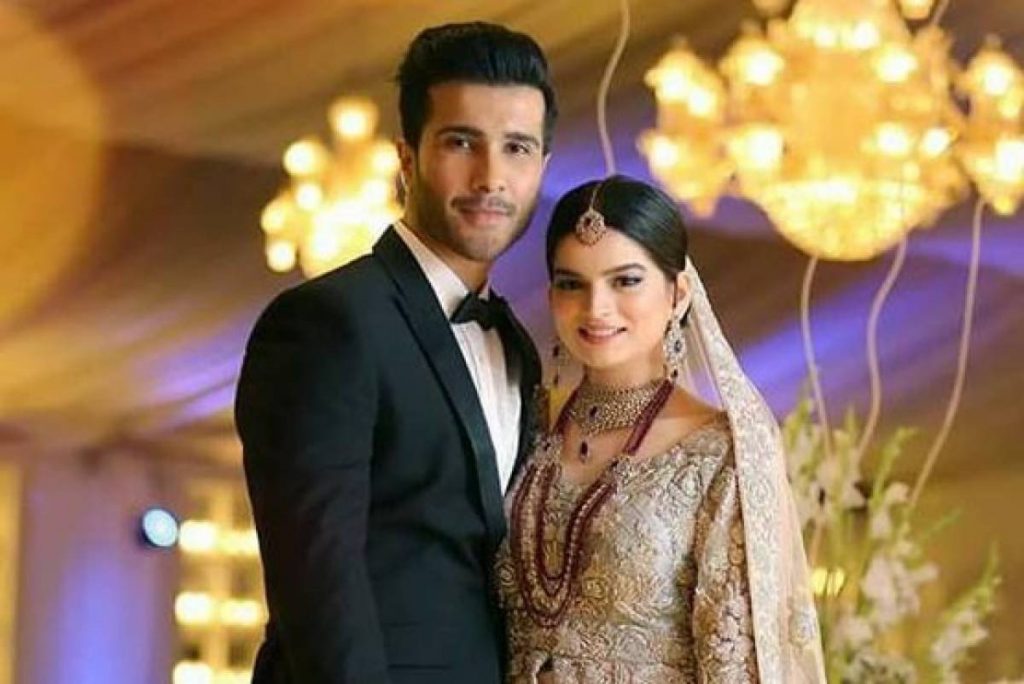 The couple is in court for the children's custody where Aliza has submitted evidence of domestic violence on her. The evidence got public when Geo News published it in their news article and actress Mariyam Nafees called out Feroze Khan over it. It started a string of reactions from the industry and we saw many stars coming forward and condemning violence inflicted on Aliza Sultan. Feroze's on going drama Habs' co-star Dania Enwer shared that she has had a very negative experience with him while the director Musaddiq Maek called him an asshole. Ushna also said that she was "processing" the whole information and sent prayers for Aliza. Feroze Khan has meanwhile signed a mega project with Geo written by Hashim Nadeem and starring Iqra Aziz and Imran Ashraf alongside him.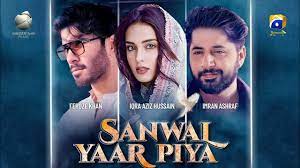 Yasir Hussain had condemned domestic violence yesterday and today Iqra Aziz has come up with a statement. She has withdrawn from the project she was doing with Feroze Khan and supported Syeda Aliza Sutan.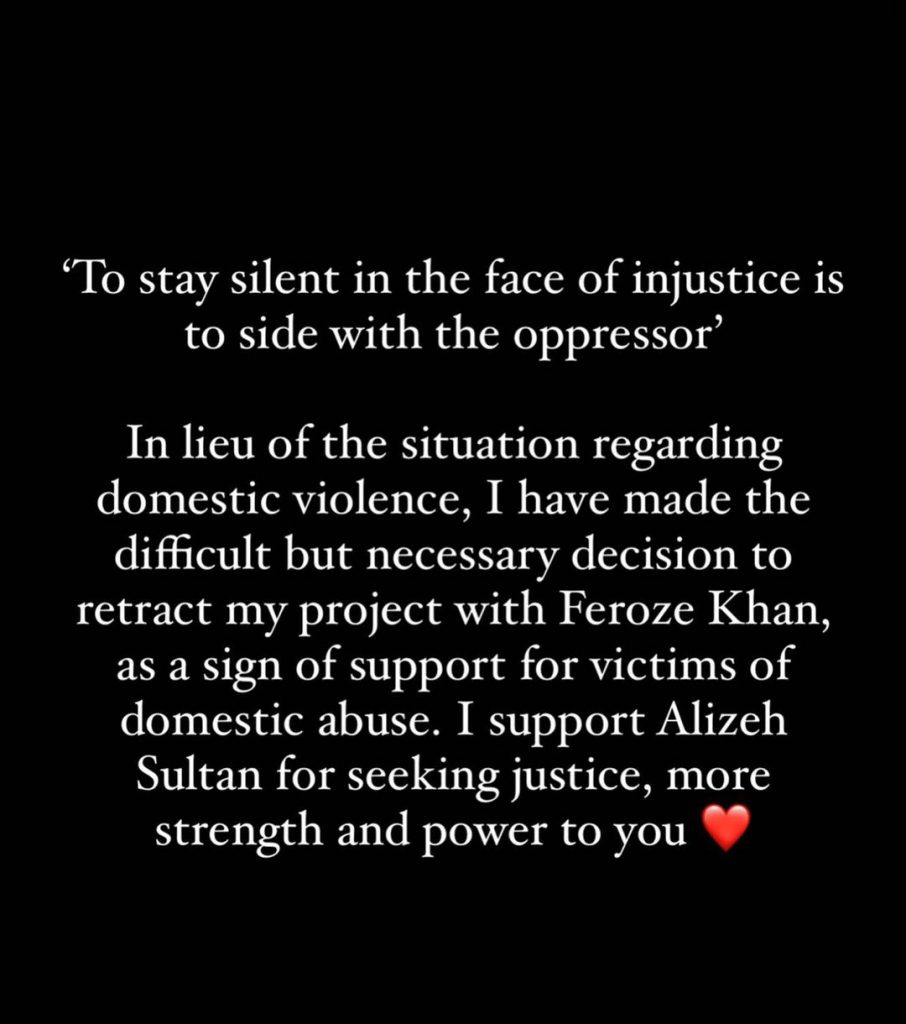 Iqra Aziz and Feroze Khan have done the superhit Khuda Aur Mohabbat 3 before this: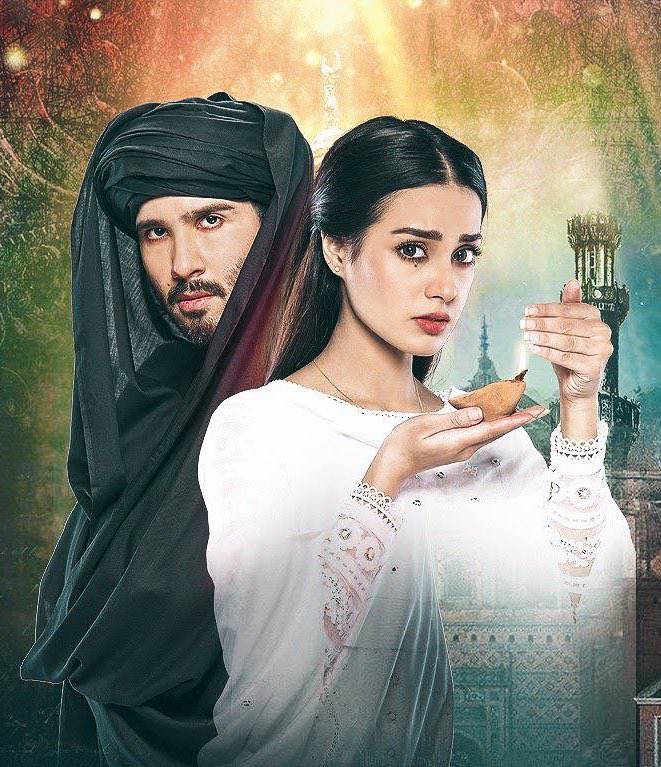 People are reacting to Iqra's decision now and proud that she took a stand: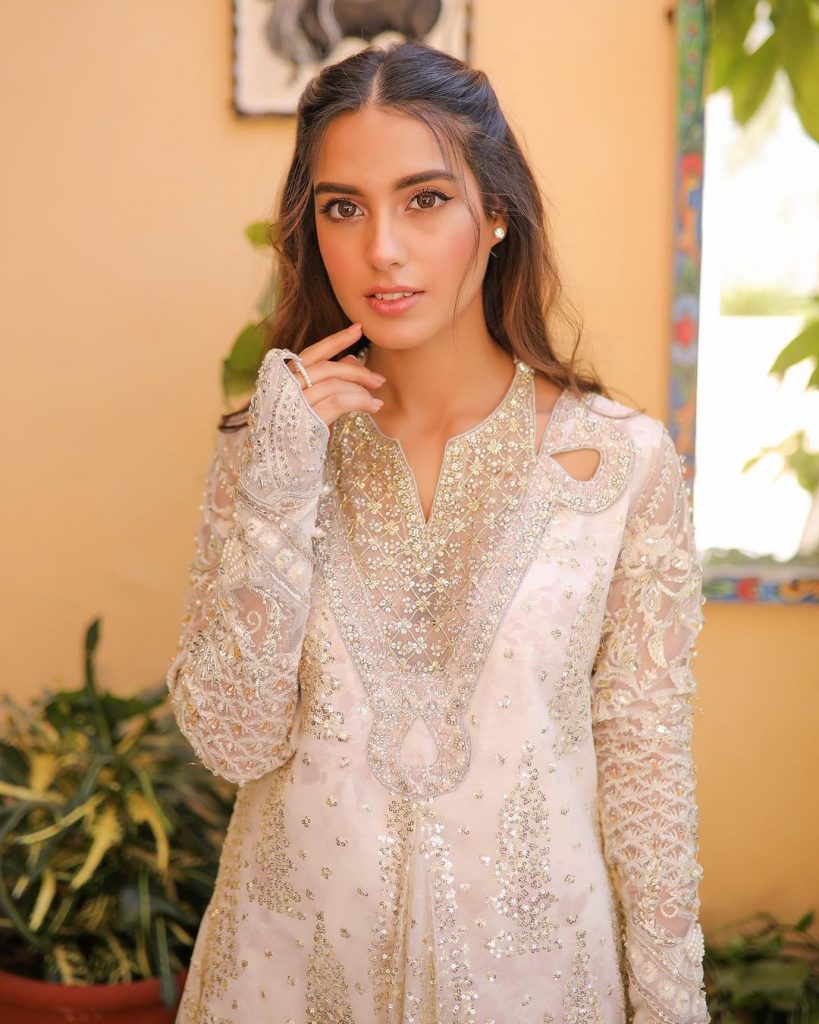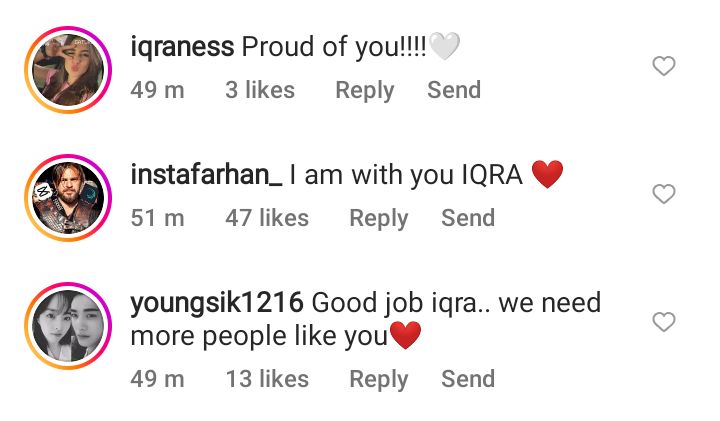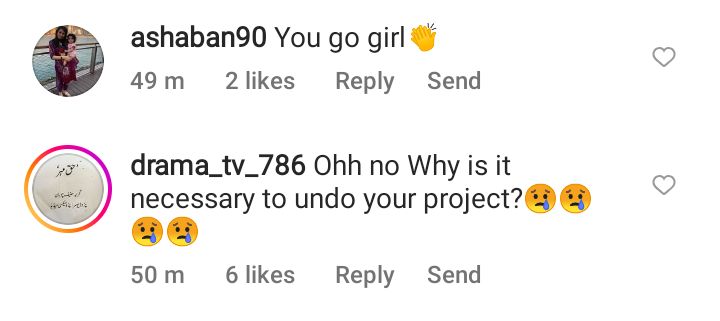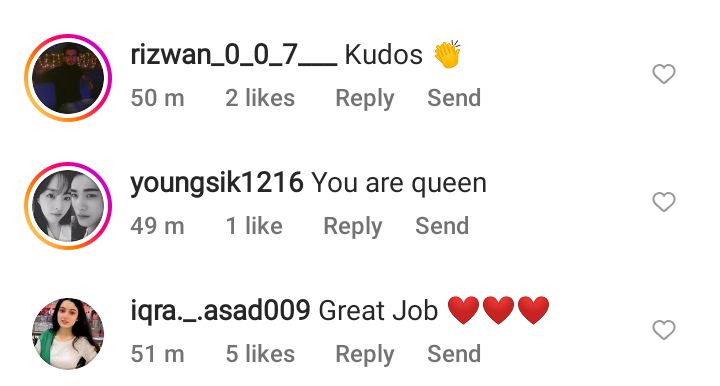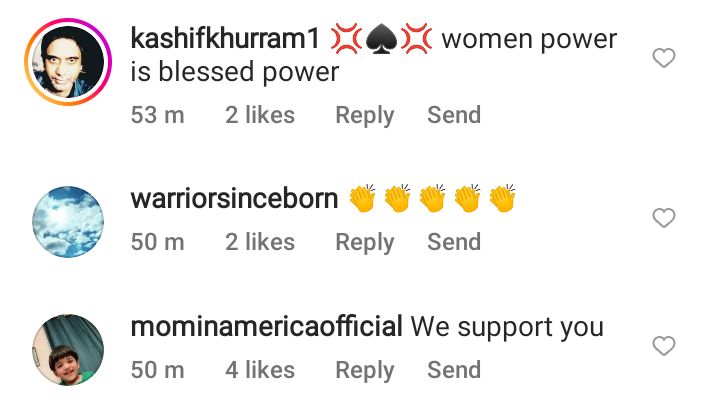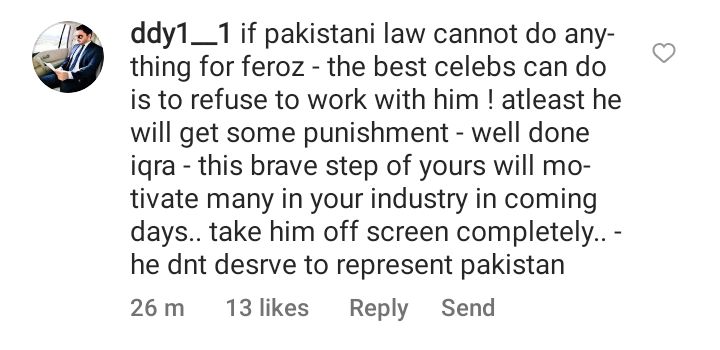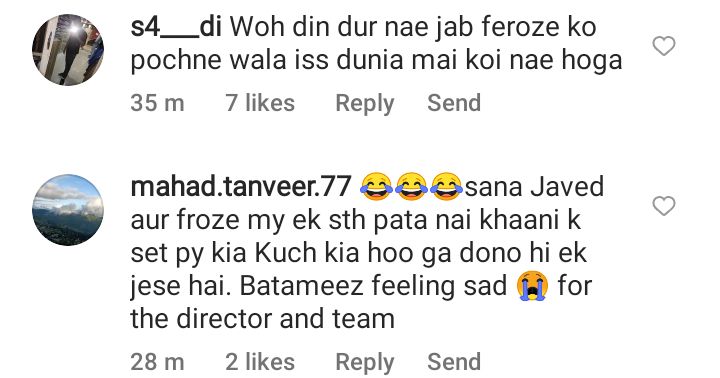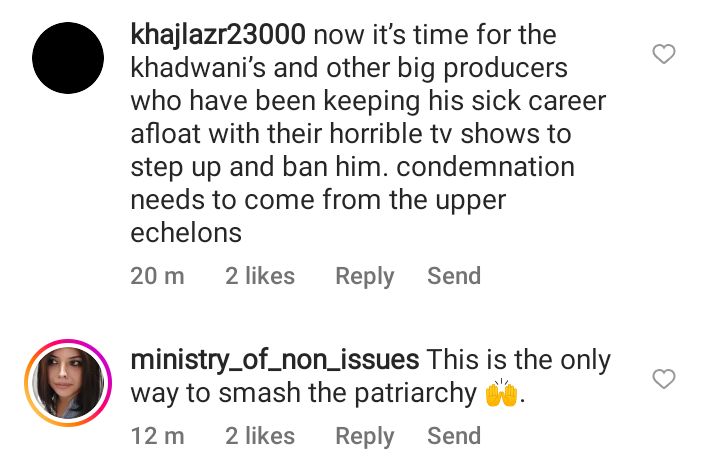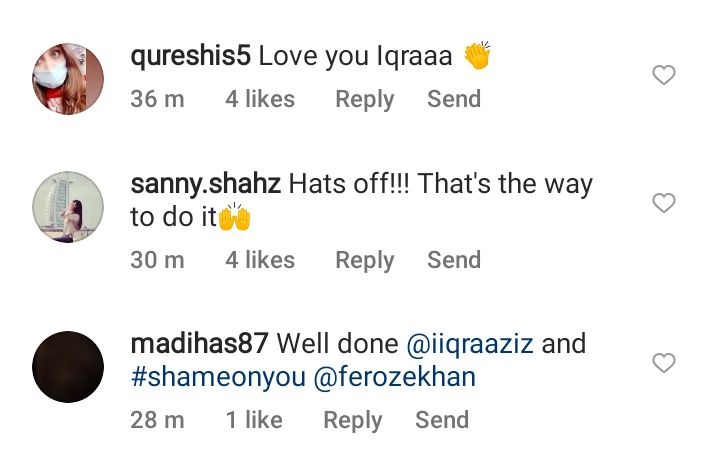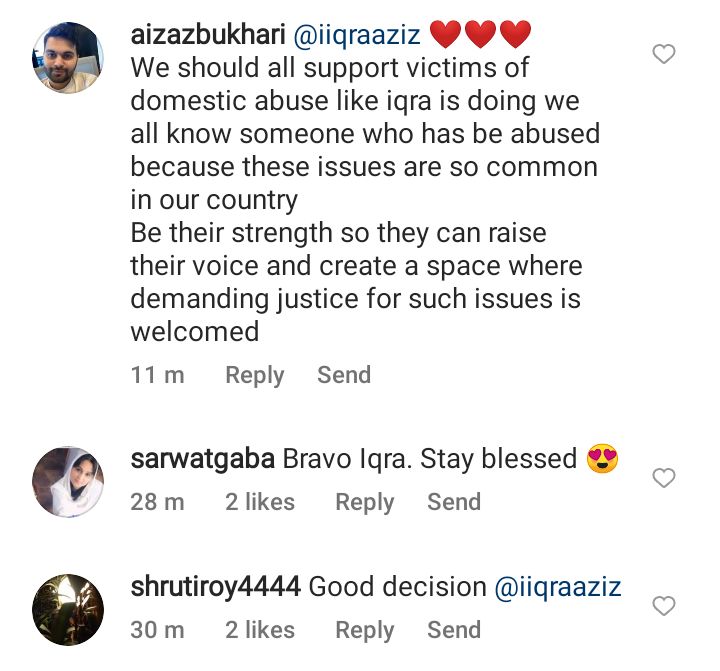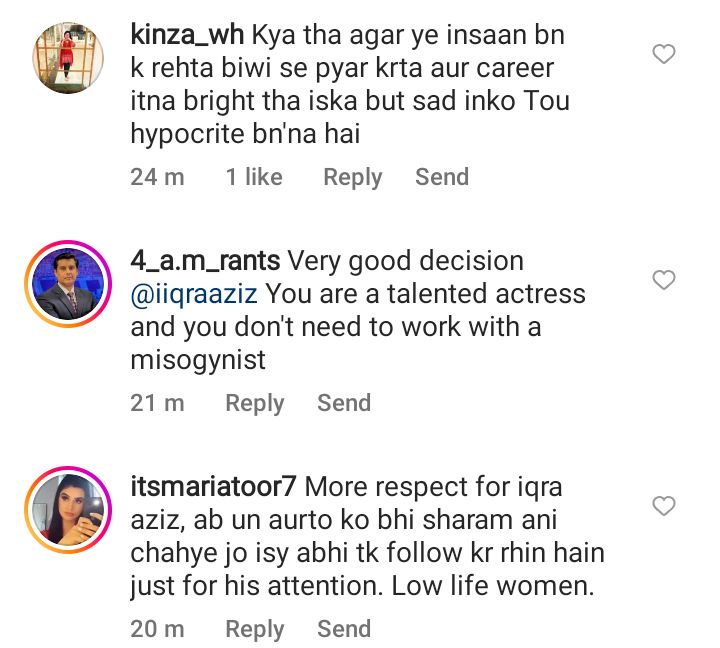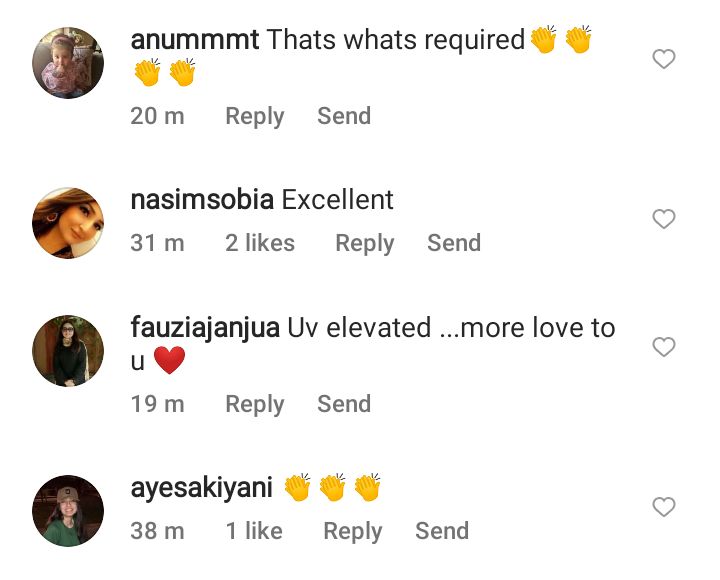 Feroze on the other hand has denied the allegations and enjoying his time riding horses: