Iqra Aziz is surely one of the most liked and also the most popular actress of recent times. Her performance in Ranjha Ranjha Kardi and Suno Chanda was liked by fans in Pakistan and everywhere else where Pakistani dramas are being watched. She does not give interviews very often but whenever she gives an interview, she is always very candid and honest.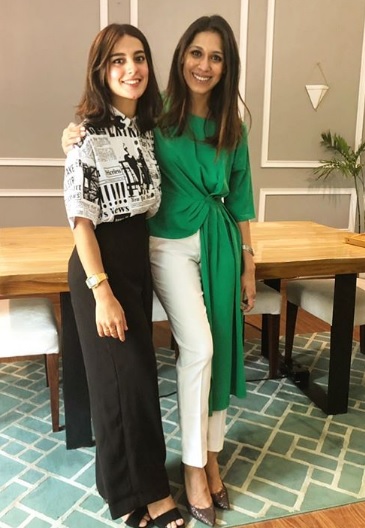 In her recent interview once again Iqra Aziz answered all the questions asked by the host with utmost honesty. Iqra Aziz also once again talked about the proposal, stating that she had no idea that Yasir was going to propose her since he only talked to her about the skit he was going to perform with Saba Qamar.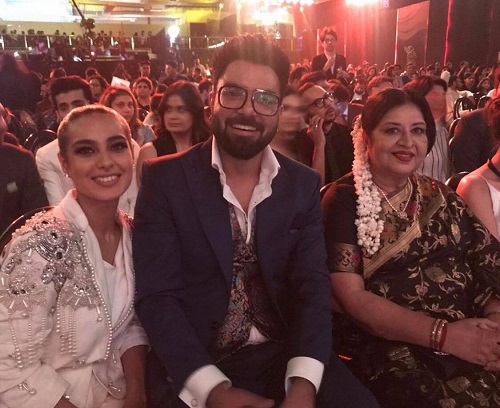 She also said,
"Some of the most veteran film stars like Nadeem sahab and Shabnum ji were sitting right next to me. I was literally shocked, I honestly had no idea what he said at that time because I was just looking at what he (Yasir) was doing. Later on, I heard in the video what he was saying at that time."
Iqra Aziz also talked about the awards she recently got at the Lux Style Awards. She said that the competition was really tough therefore she was not expecting to win. Big names with great projects were nominated but the most important thing is that the most deserving person should win.
She revealed that when she was born, her mother desperately wanted a son. Iqra Aziz was the second child and since the first one was a girl, her mother was hoping and praying that her second child will be a boy because that would make the family complete. She shared that her mother was not happy when she was born since she wished for a son. She said,
"My mom tells me herself that she was not happy when I was born and I say how is that even possible!"
Iqra Aziz said that her mother tells her that she was tiny when she was born and her mom couldn't help but cuddle her all the time. She also shared that now her mother has a really strong bond with her. She also said that she is her mother's favorite child now. Iqra's mother, according to her, has played a major role in helping her build her career and she has always been there for her.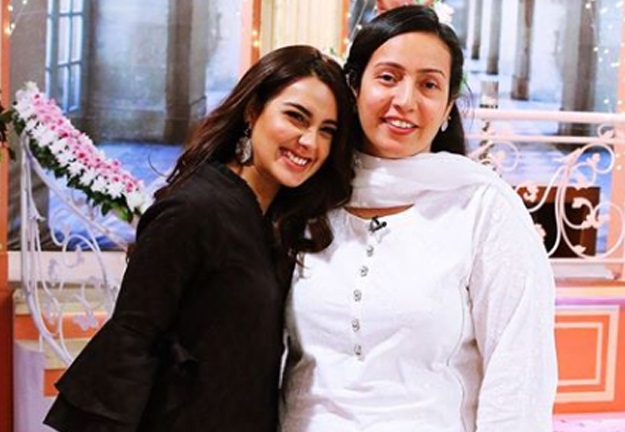 Quite interestingly, Iqra Aziz revealed that she had been offered many films but she refused to work in them. Iqra Aziz did not go into the details but the manner in which she answered this question showed that she was offered so many films that she couldn't give a definite number.
Iqra Aziz also shared that Yasir Hussein has a fear of flying and also narrated an incident in detail when their flight was a turbulent on their way back from Dubai and Yasir was extremely scared.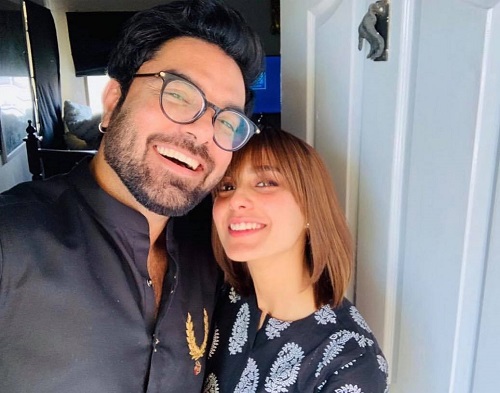 Talking about the one question which she wants people to stop asking her, Iqra Aziz said that she wanted people to stop asking her when she was getting married. She also shared that ever since the engagement was made public by the couple, that is what everyone kept on asking her. So basically, Iqra Aziz does not want to reveal when she is getting married and she is sick of people asking her this question.