Irfan Junejo in his tweet has clearly written that I am not going to talk on kashmir issue  because I didn't talk anything on Quetta Hazara dead bodies, I never spoke on any such issue, Wasim Akram didn't speak, Shoib Akhtar didn't speak so why not to cancel them, He said what kind of activism people expect but we think people do expect such things from those whom they empower by following.
Remember Junejo opted to speak in favour of Asiya bibi, that too was a political issue.
Here are his tweets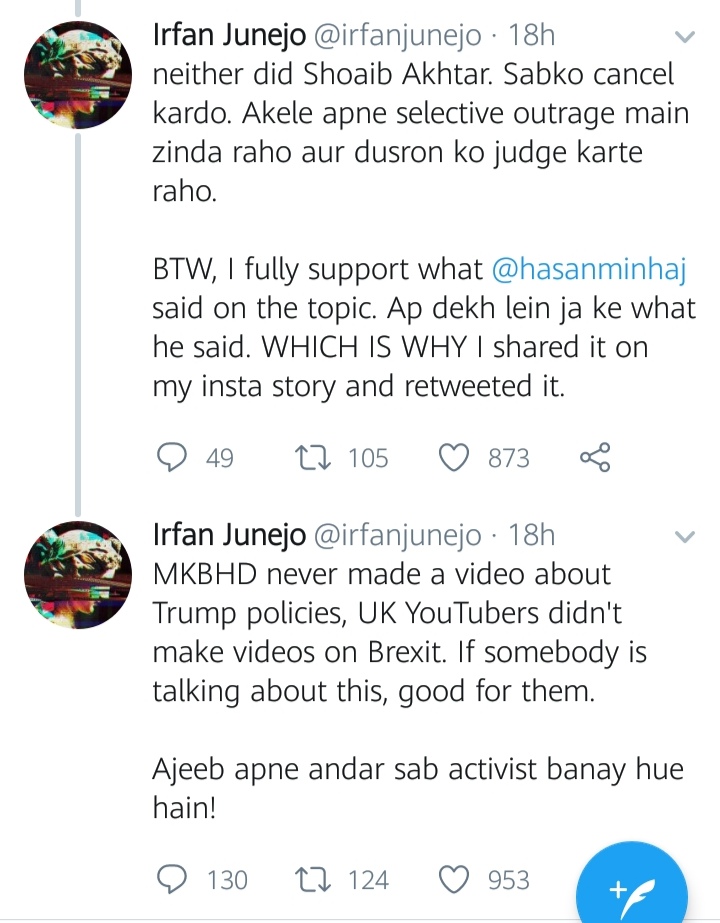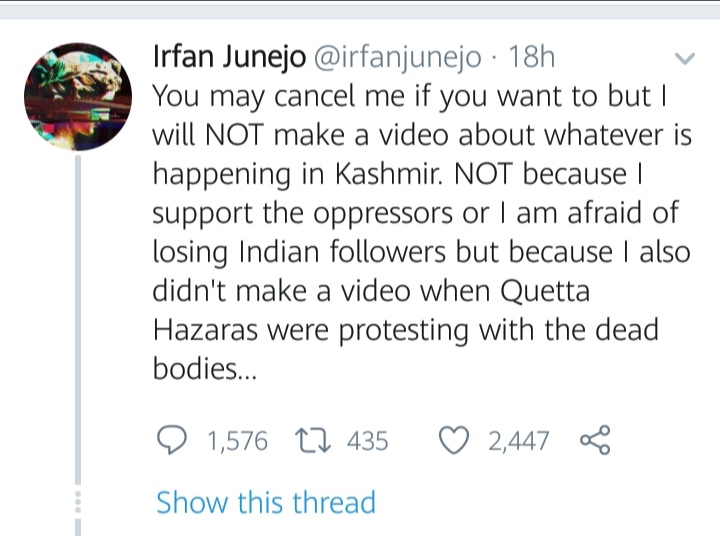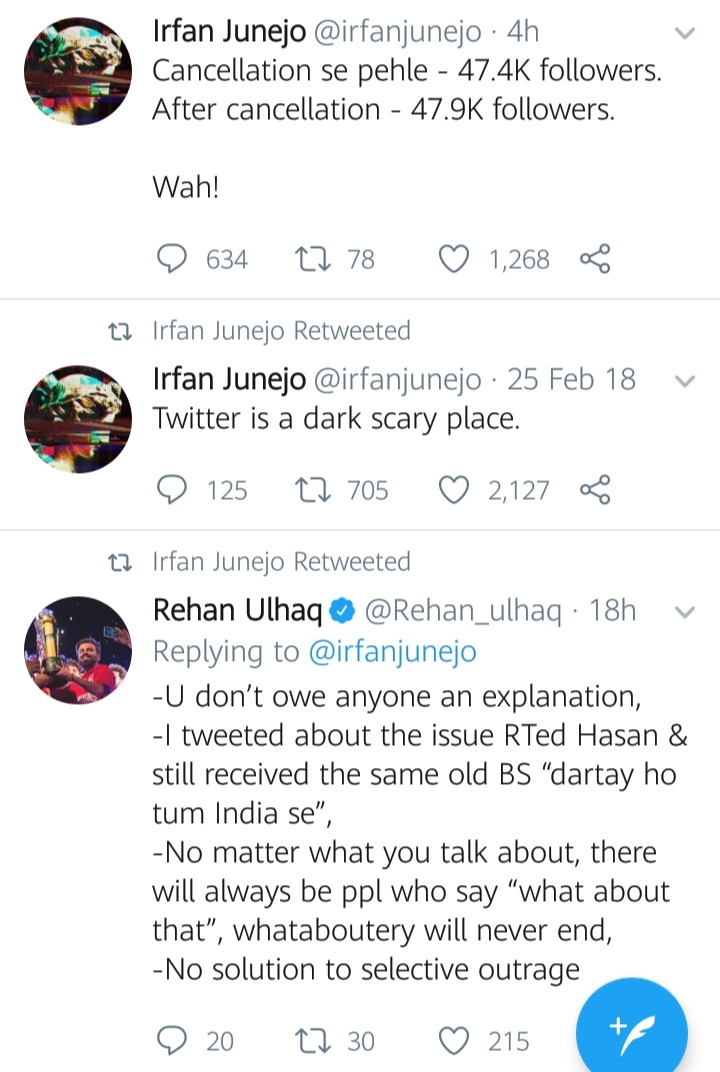 On this matter Waqar Zaka has slammed Junejo and said  that now people will come and will speak in his favour all the innocent teenage minds who don't know, not opting to speak on issue and talking about not speaking on matter will get him followers from india. Irfan is doing all this for subscribers and we can relate to it, do you guys remember that Irfan junejo spoke on the issue of Asiya bibi in her favor and got threaten by religious group on which he deleted his tweet and made a video in shivering and shaking voice.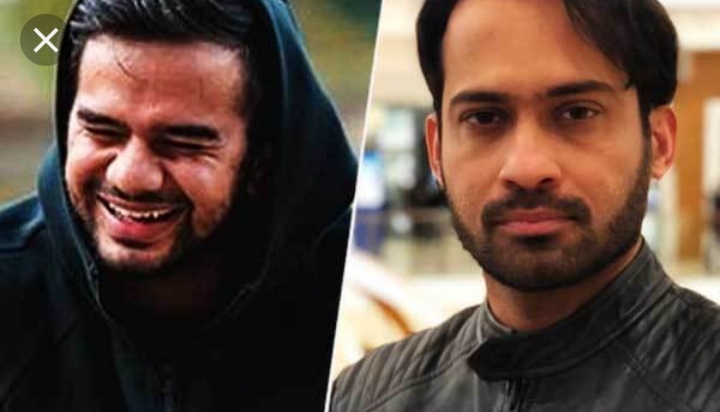 Waqar Zaka said today he is jabbing people on cancelling him and saying that my followers are increasing, doesn't he know now anti pakistan and indians will subscribe him and his followers will increase, he will talk on it, people will write about it and he will be more famous.
But we don't think so being famous for no reason is enough speak when you are required to speak for innocent people who are suffering, it is still time for him to speak n re think