Ahad Raza Mir and Sajal Aly both are exceptionally brilliant Pakistani actors, they are adored as a Celebrity couple by their popular fandom Sahad. After Yaqeen Ka Safar fans gave them the title of "Sahad" which eventually became the real life recognition after the two got married. Fans want to see them together more and more. Alot of their dramas got hit because of their amazing chemistry and fan following.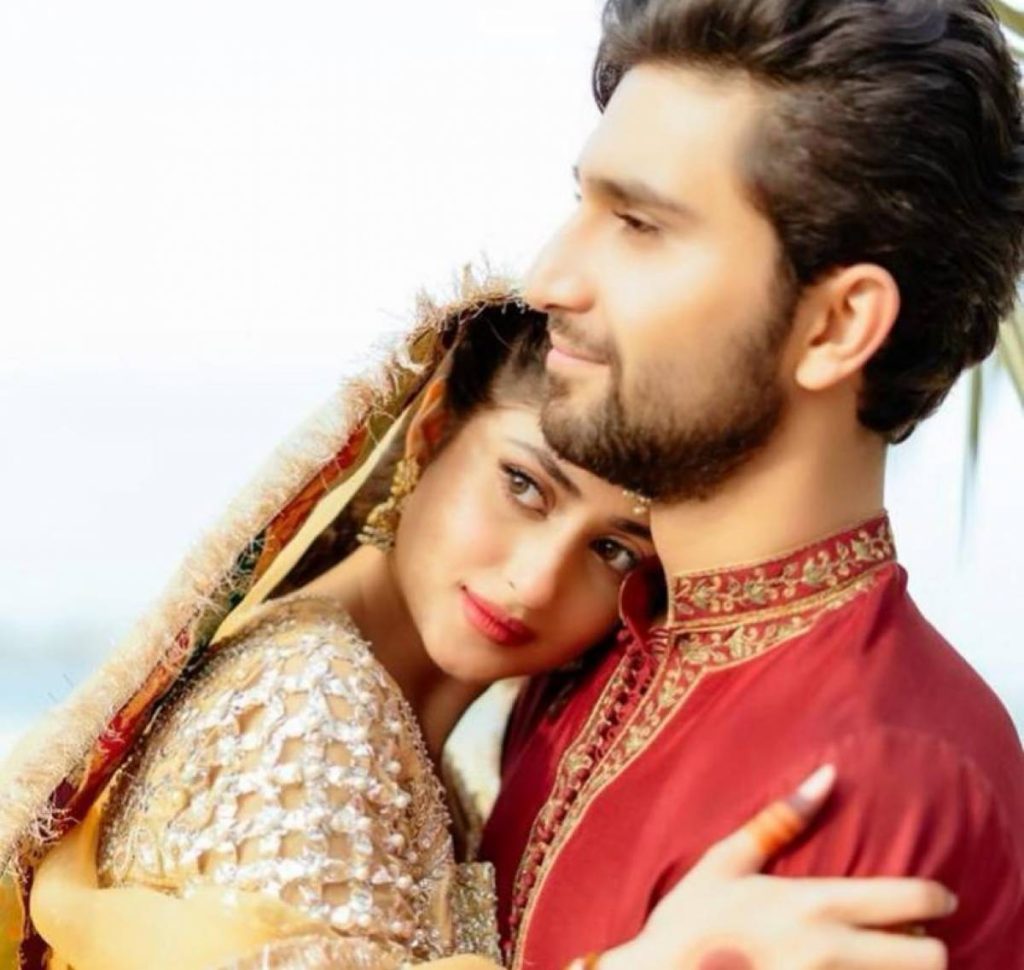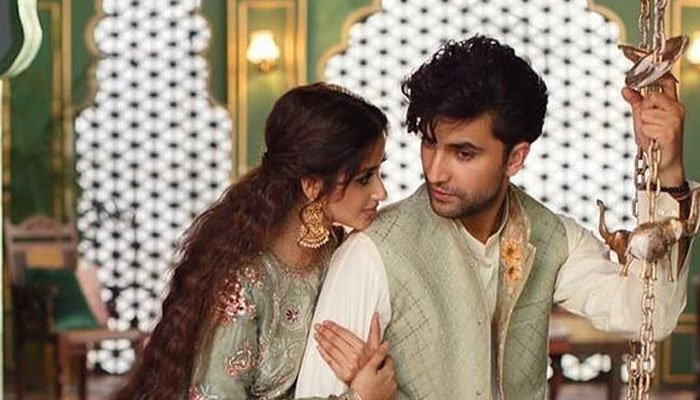 Previously, fans speculated their separation because they kept on noticing that Sajal and Ahad were not being spotted together anywhere. Fans believed on their separation but they were still in hope regarding them. Many fans said that they were waiting for Saboor's wedding just to see Sahad together. They wanted Ahad to show up in Saboor's wedding festivities but it seems that fans are not going to get any good news. In last night's Mayon event only Sajal Aly was spotted.
Fans kept on asking about Ahad Raza Mir and his absence on Saboor's wedding.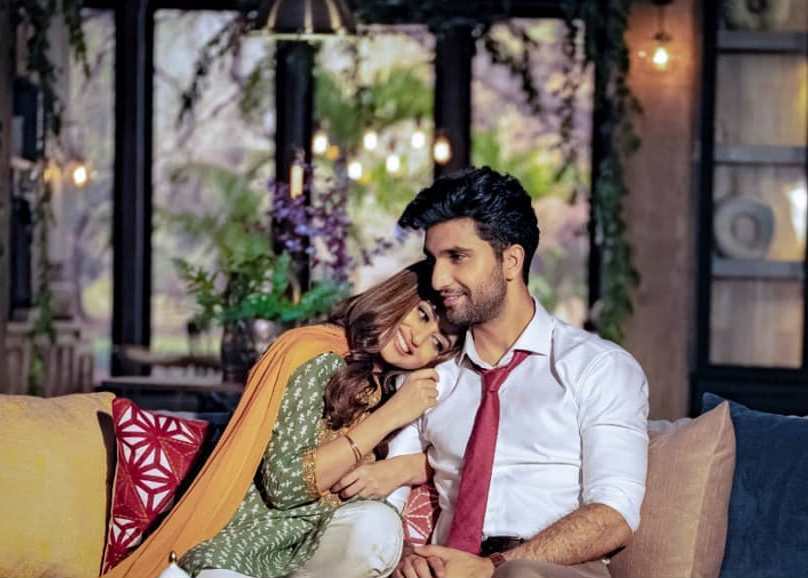 Netizens are still hoping and are wishing Ahad and Sajal to come together. Now they are waiting for wedding day, just to spot Ahad. Have a look at all the worrying comments of fans about separation.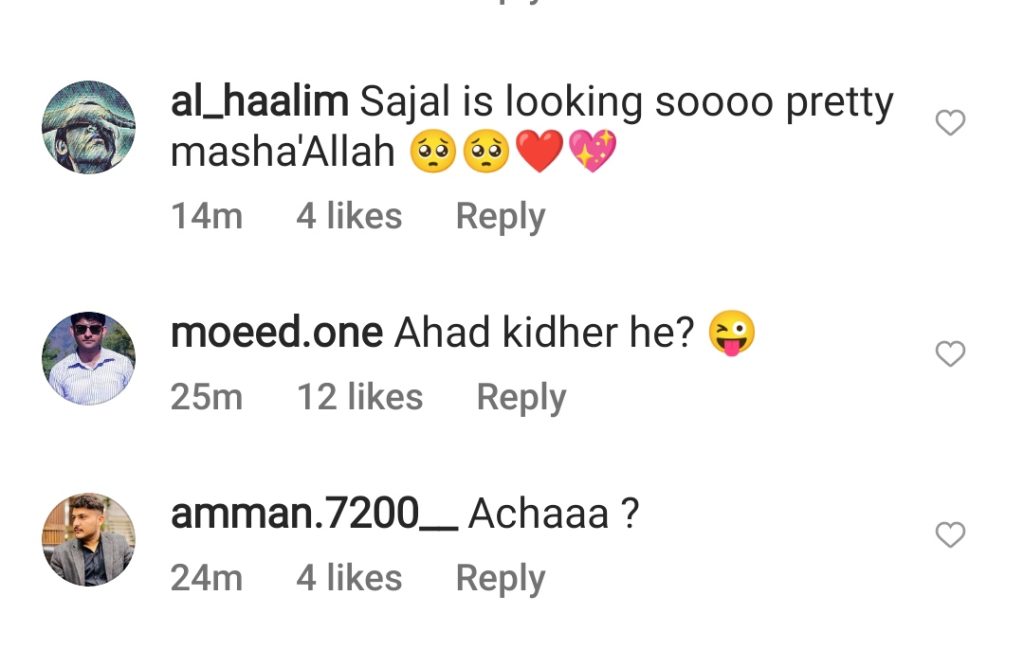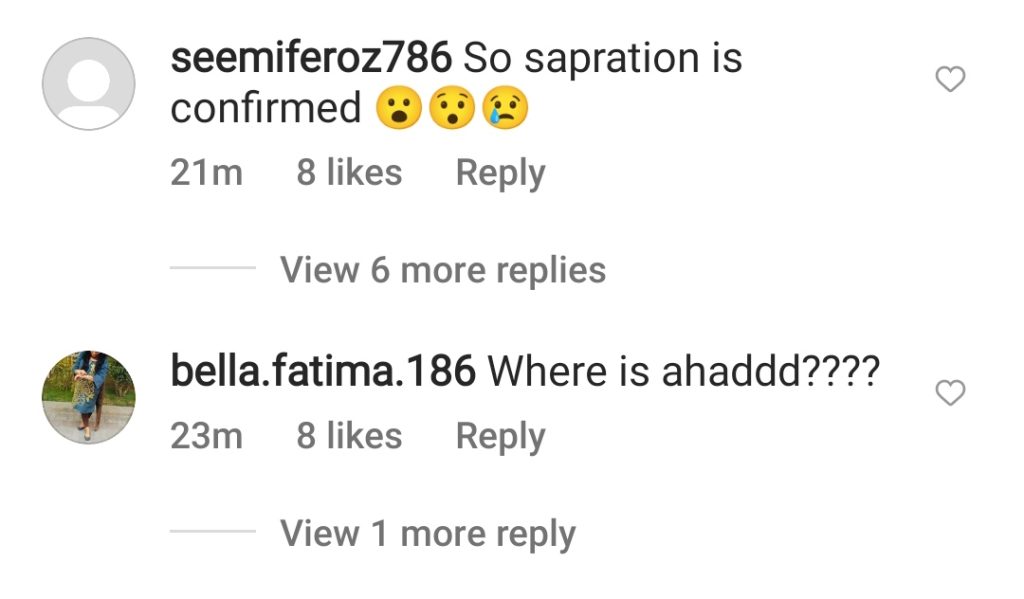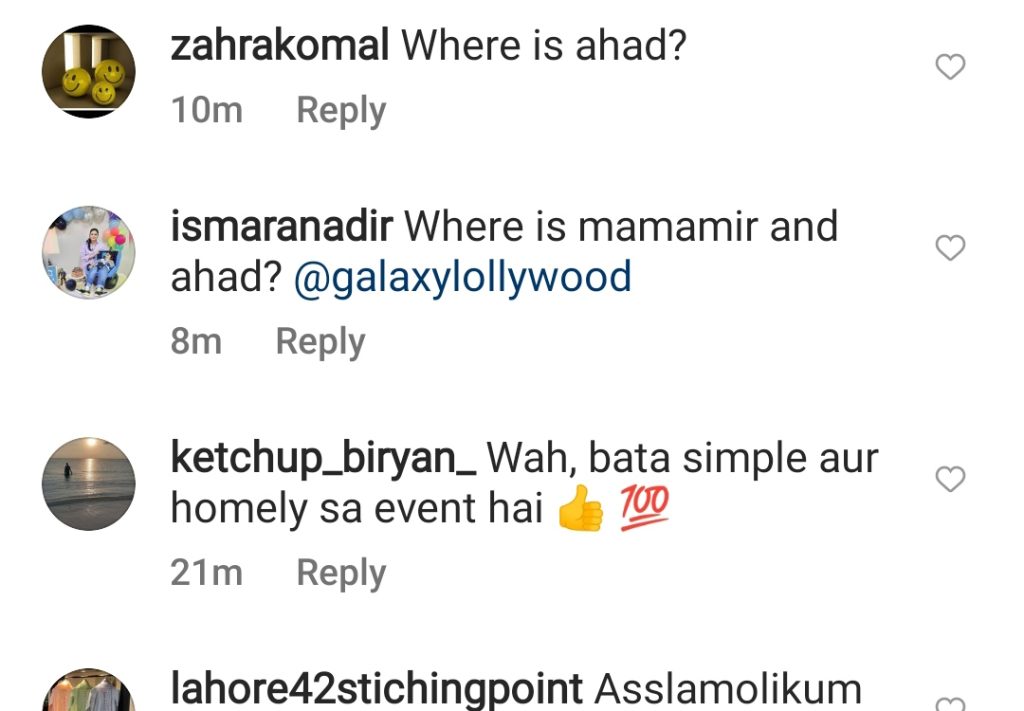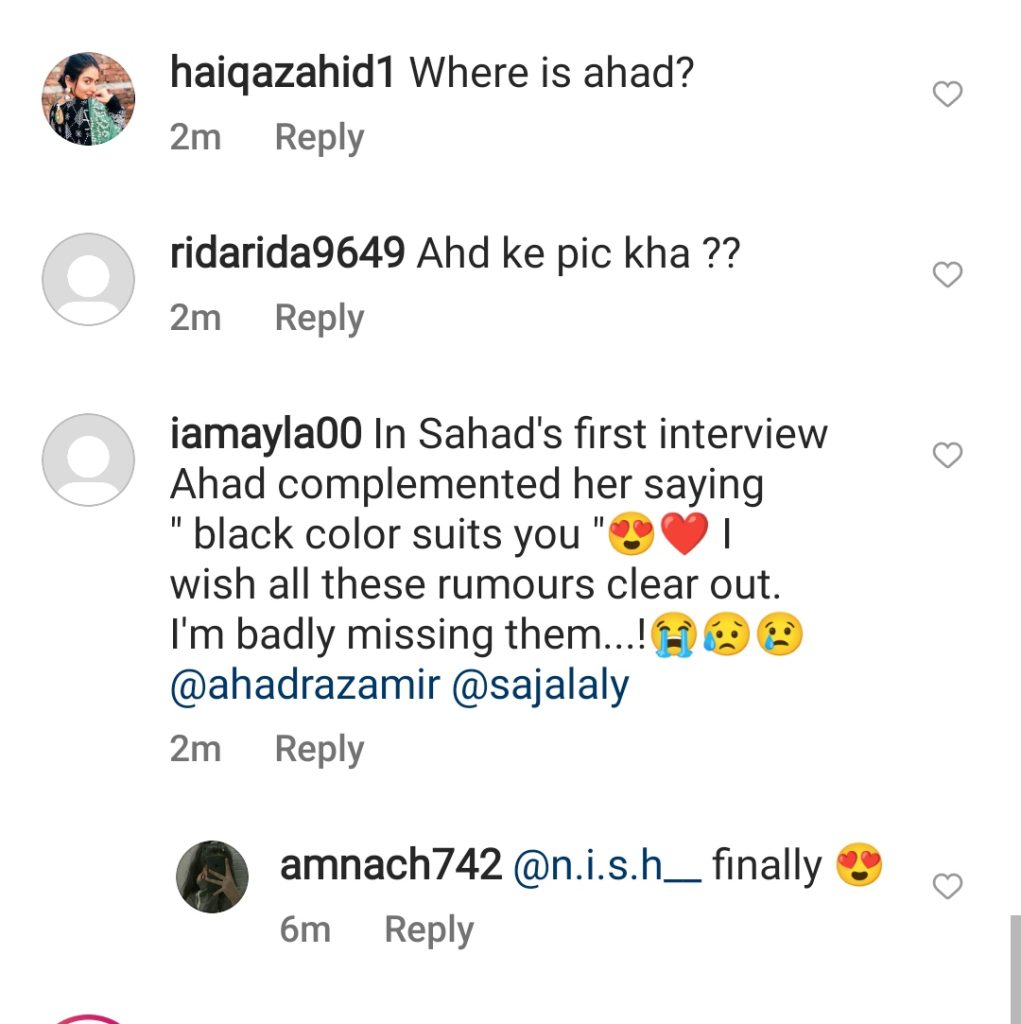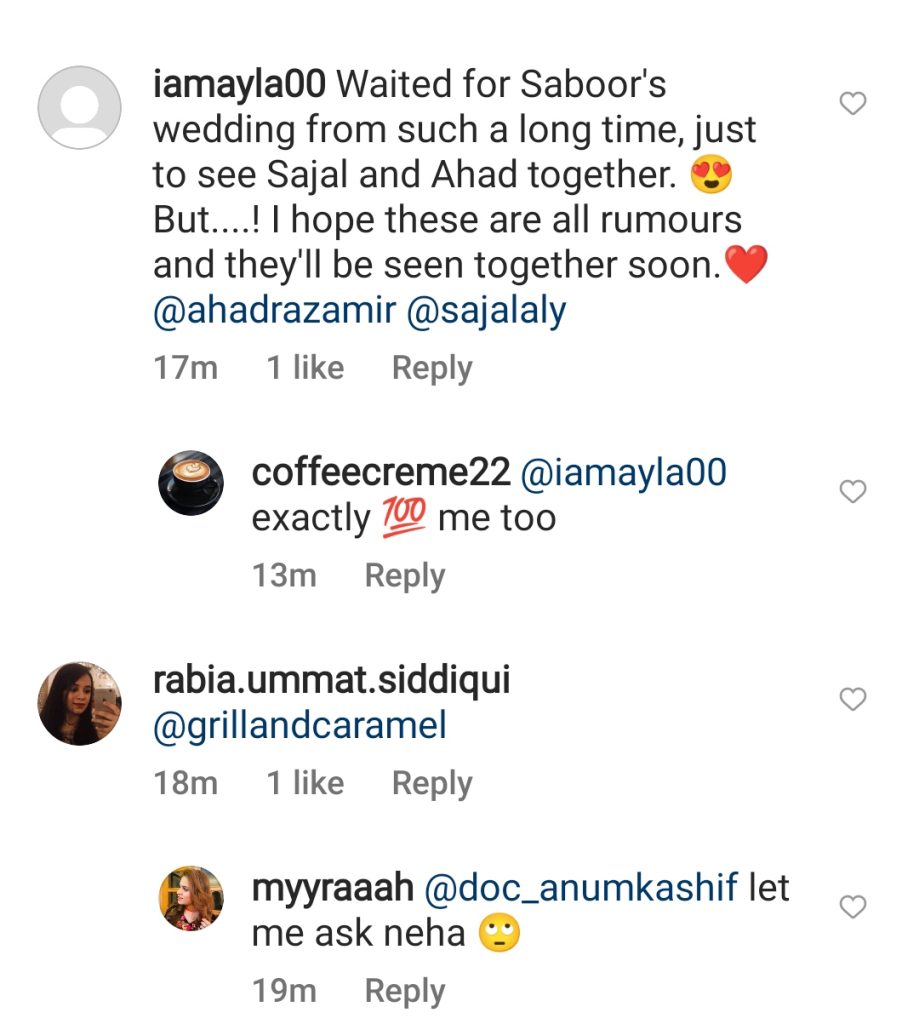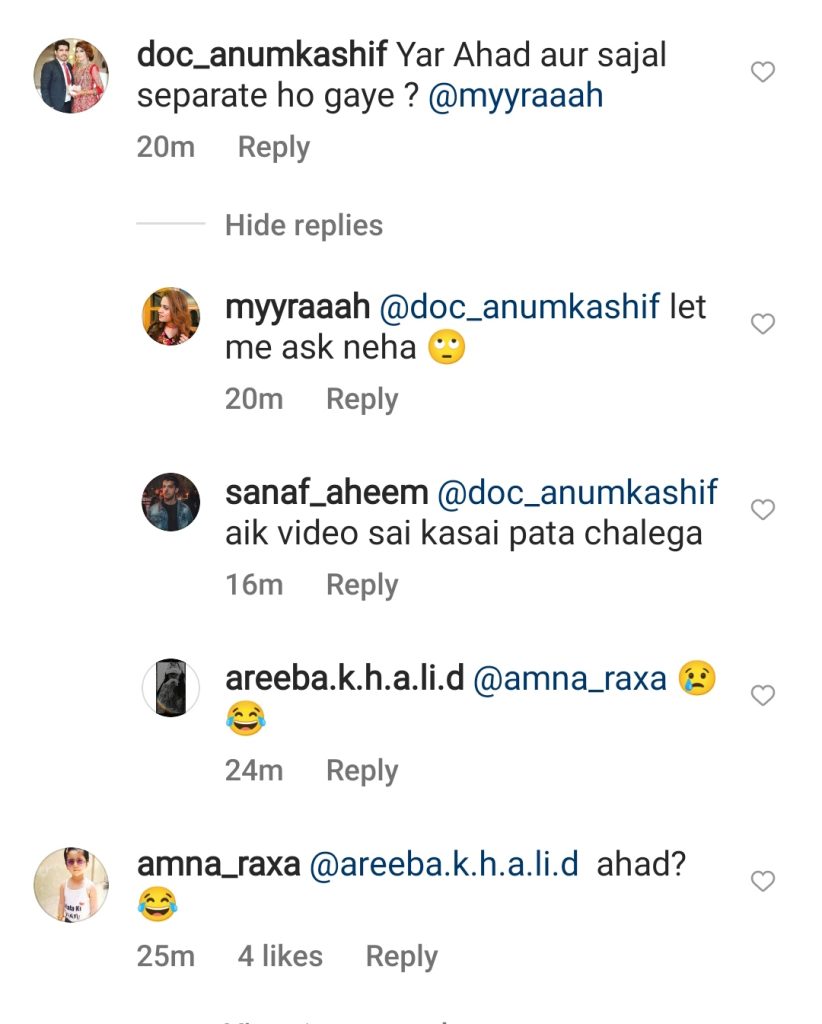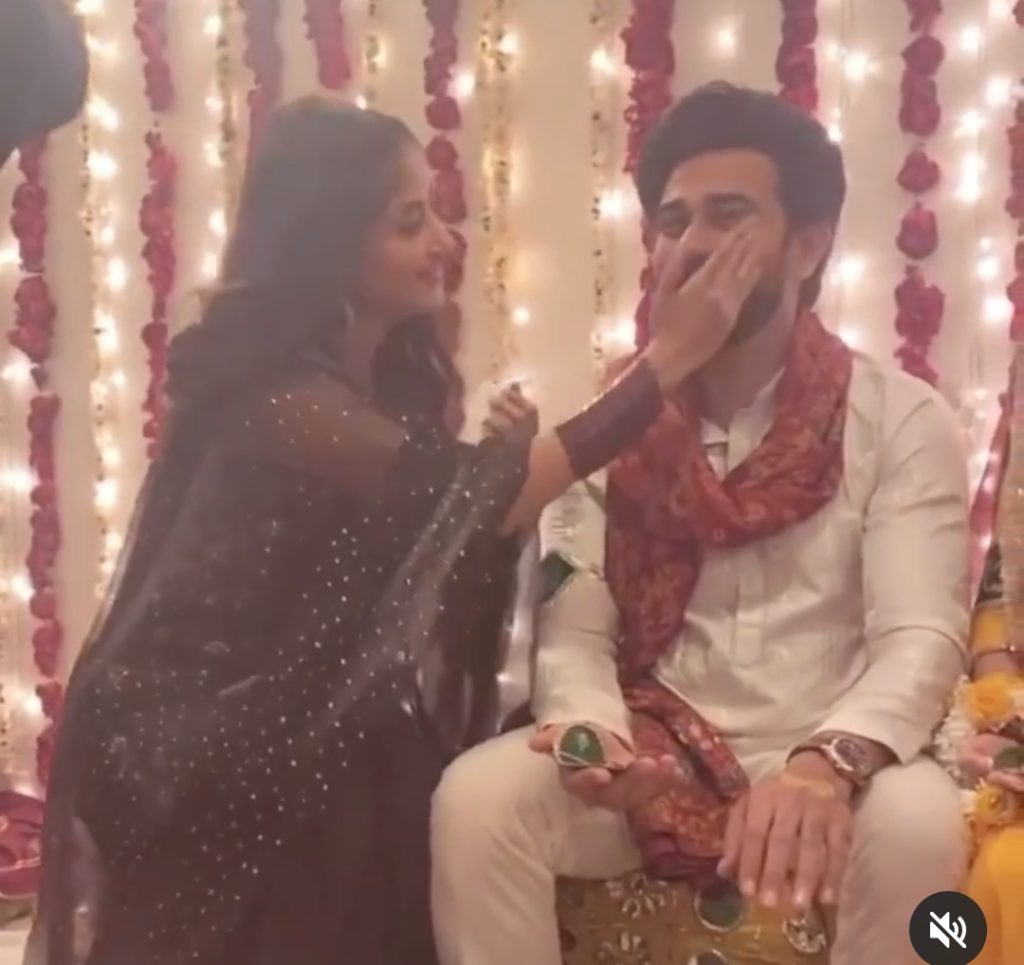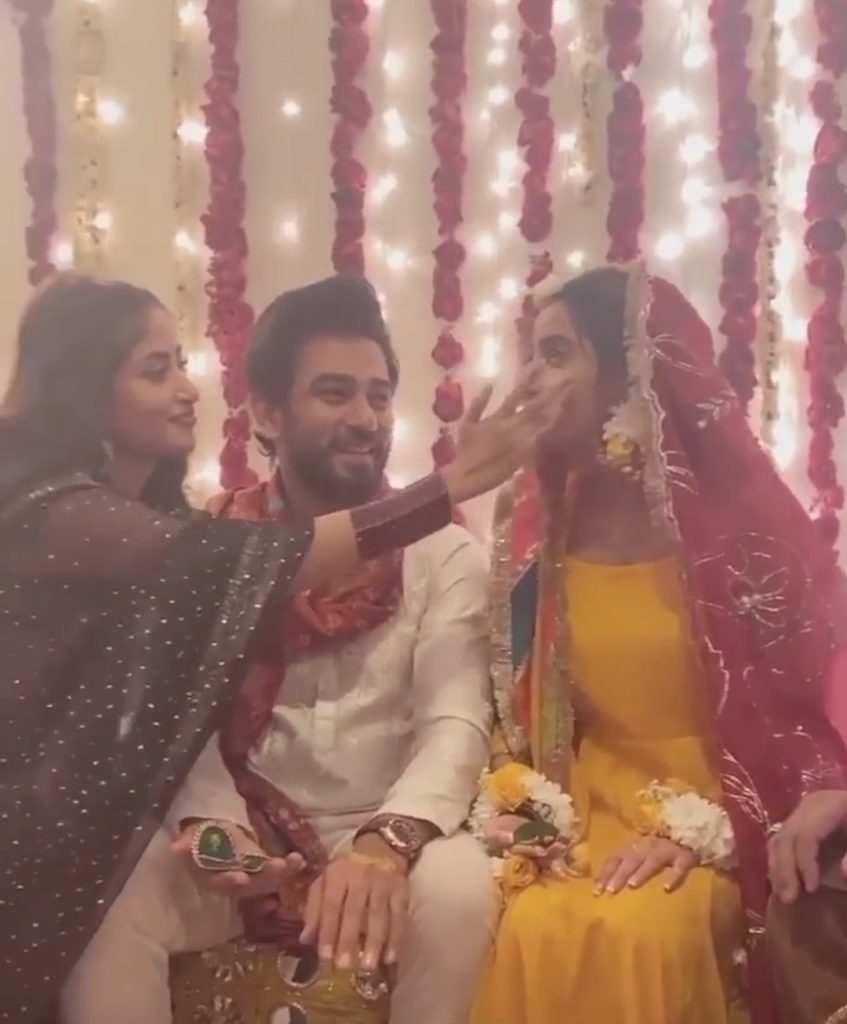 On the other hand, fans kept on asking Mama Mir about Sajal and Ahad. She replied every question but chose to ignore the one asked about Sajal. Have a look at her comments.