Seems like the opening ceremony of PSL V was not only a let down in terms of energy, it also angered the performing artists, especially the singers lined up to perform the anthem Tayyar Hain. According to Ali Azmat, who was seen visibly angry, after his performance was made short and that of Asim Azhar and Haroon simply cut, a 60 second clip was played instead of the 3.5 minutes track they had been rehearsing on for two days.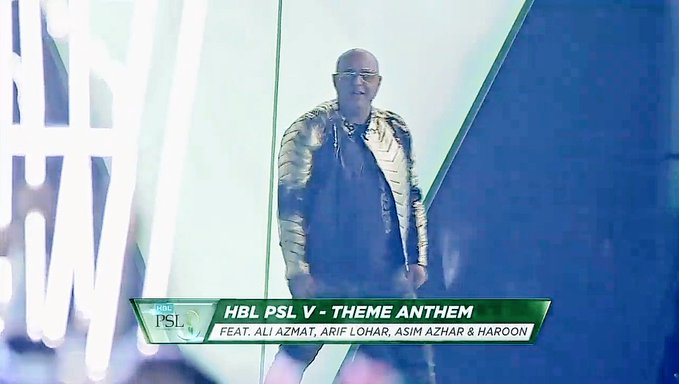 Eyewitnesses of the incident confirmed that the two (Ali Azmat and Haroon) subsequently expressed their frustrations backstage. Azmat went ahead and aggressively derided certain members of the management team in front of the public.
Later on, talking to Wasim Badami on his show, Ali Azmat shared the details of the entire event, stating that everything that transpired on stage was definitely a surprise for them as well.
"They should let us know that a short version is being played. It felt like that someone had played the wrong file on the PC and we were left standing with no idea what was happening. We rehearsed for two days.  They played a 60-second file for a song that is three and a half minutes long," Azmat said.
But the most interesting claim that Ali Azmat made was that how the trolling for PSL V anthem was orchestrated by a rival singer who had previously sung the PSL anthem.
On Wasim Badami's question whether he was talking about Ali Zafar, Ali Azmat said, "No. I'm not talking about Ali Zafar. But whoever it was, even PCB knows."
When Badami insisted, showing Azmat tweets from Ali Zafar, stating how people ought to appreciate the other PSL anthems that weren't sung by him, Ali Azmat responded by saying, "May Allah keep him happy."
Adding further, after Wasim Badami asked Azmat to speak clearly, Ali Azmat stated that he wouldn't so because, "He will file a defamation suit against him as well."