Hania Amir has recently posted her picture on Instagram along with the caption " Resting I might faint but working face " .
On which Fahad Mustafa has replied, " Chalo shoot karo "
Hania replied back "jee Sir".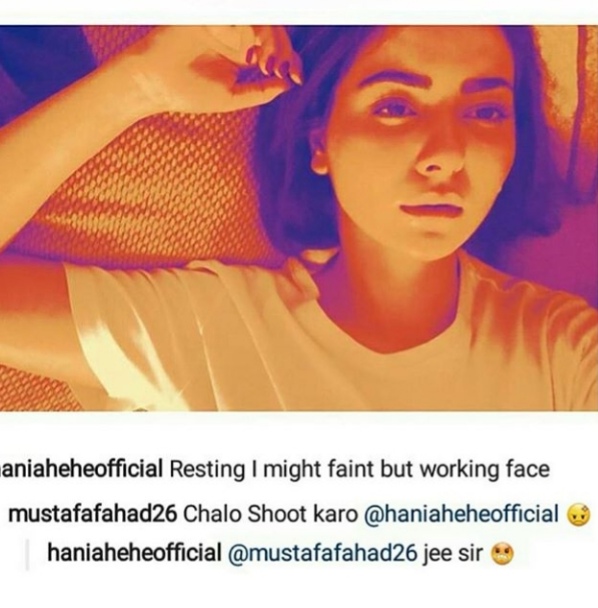 It seems that she is working in a Big Bang production or she is working alongside Fahad Mustafa.
Also Fahad Mustafa, in jeeto Pakistan said " Hania is now a mature actress and can be my heroine. When we did Na Maloom Afraad 2 she was too young to be playing heroine "
Yes at that time Hania Amir was too young. Well we can see them together in future only if they do a project together.
What do you think of the couple?
Do let us know in comments section.
Here are the pictures of the Duo together.