Ishq Positive (عشق پازیٹیو) is an Urdu film produced in Lahore. It was under production for past two years.Wali Hamid Ali Khan and Noor Bukhari are playing the lead roles. Its trailer is released today while the film will be released on the 22nd July 2016.
The film was delayed due to multiple factors most important of which was the change of director. The film was started by Adeel PK (Pavez Kaleem) as the director who left it mid way over differences with Noor Bukhari the lead female artist of the film. Sangeeta took over as director afterwards but  she too left after few months. Finally Noor Bukhari herself completed the rest of the film. During the shooting of the film, the rumors of marriage of the lead pair Noor Bukhari and Wali Hamid Ali Khan also made headlines and are still in circulation neither admitted nor denied by the lead pair.
The hero, Wali Hamid Ali Khan is the son of the renown classical singer Hamid Ali Khan. Wali Hamid Ali Khan is also part of famous band Raga Boys, which he formed with his two brothers. Wali Hamid Ali Khan is also the first cousin of another leading singer Shafqat Amanat Ali Khan.  Ishq Positive is the debut film of the Wali Hamid Ali Khan.
Noor Bukhari is making a come back to commercial cinema from this film. Ishq Positive will also feature Faria Bukhari in an important role of second heroine. Faria is the younger sister and the only sibling of Noor Bukhari. Faria has started her career as a child star in 1990s, with the most notable appearance in film Jo Darr Gaya Woh Marr Gaya in 1995 as the daughter of Nadeem and Atiqa Odho.
As evident from the trailer Noor Bukhari is playing the role of Rajjo (Razia) in some big influential landlord family of Punjab who runs away from her home (haveli) at the night of her wedding which results in the dialog Rajjo Bhaag Gayee. Coincidentally she meets the hero Wali Hamid Ali Khan and thus it starts their journey. How will it end, for that lets wait till 22nd July 2016.
The special aspect of the film is its melodious and diverse music as well as the beautiful locations. The film is shot in Noor Mehal in Bahwalpur, Rohtas Fort near Jehlum and scenic location of Azaad Jammu & Kashmir and Mansehra. Another unique aspect of this film is the cameo appearance of an Indian artist Sonu Sood.
Film: Ishq Positive (عشق پازیٹیو)
Release Date:July 22, 2016
Genre: Romantic Comedy
Cast: Noor Bukhari, Wali Hamid Ali khan,Saud Qasmi,Faria Bukhari,Ahmed A. Rehman,Durdana Butt,Saim Ali,Sheeba Butt,Kamran Mujahid,Hina Rizwi,Iftikhar Thakur,Marium Chaudary,Maria Iliyas
Singers: Ustad Hamid Ali Khan, Rahat Fateh Ali Khan, Akriti Kakar, Farah Anwar, Daima Farooq, and Sana Zulfiqar
Lyrics By: Turaaz Sooraj and Wali Hamid Ali Khan
Music By: Wali Hamid Ali ,Kamran Akhtar and Saaji Ali
Written By: Sooraj Baba
Studio: KSL Production
Directed By: Noor Bukhari
Produced By: Shazia Hussain & Kashif Latif
Distributor: Everready Pictures and Hum Films
Here is the trailer of the film
https://www.youtube.com/watch?v=lxx0WK9X2iI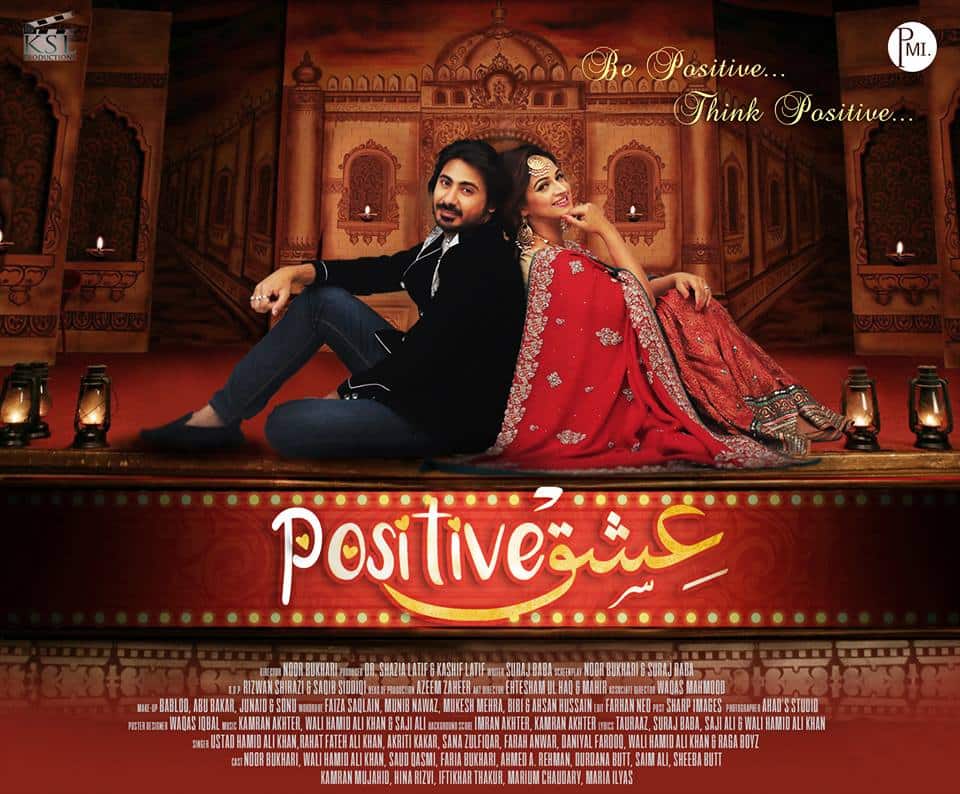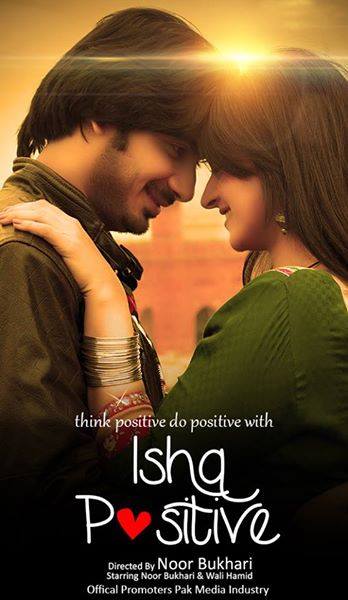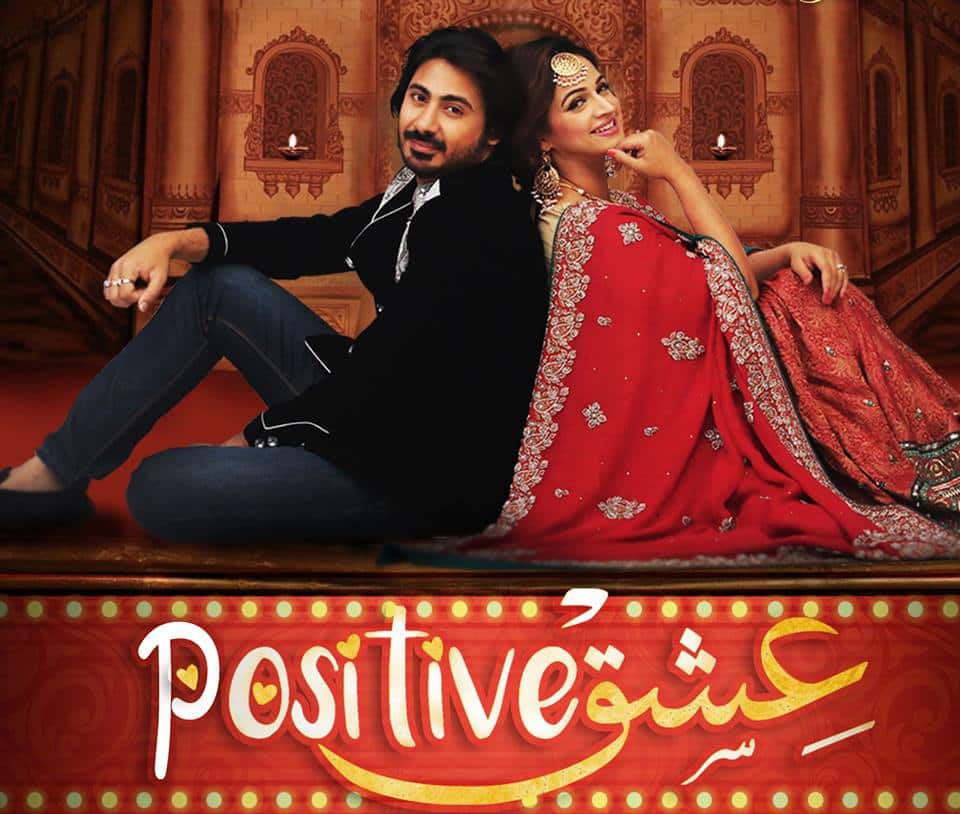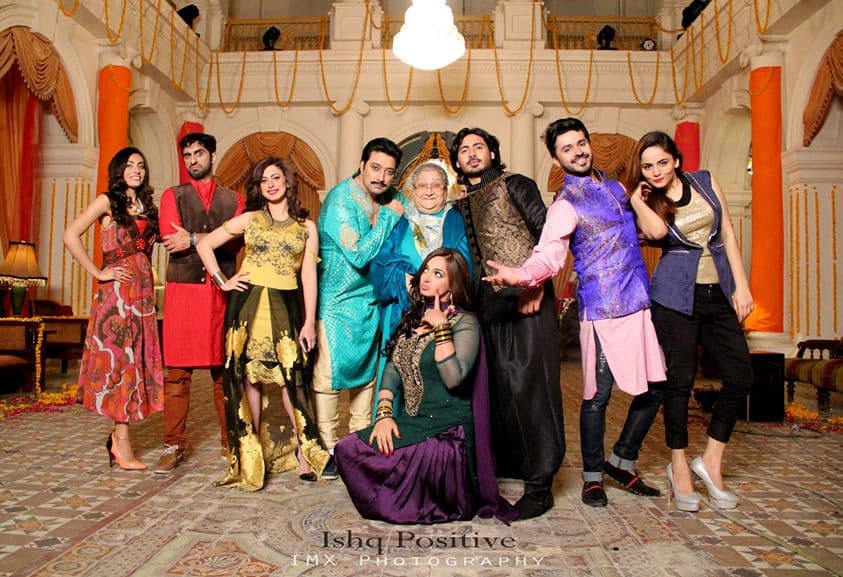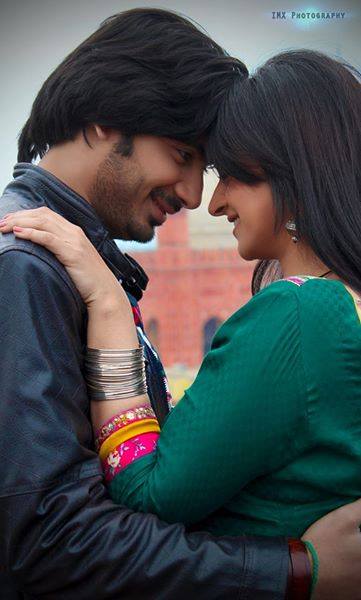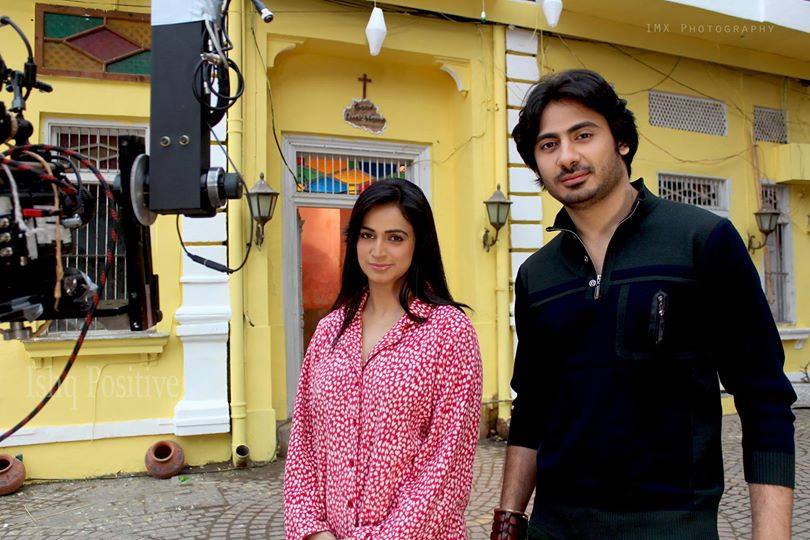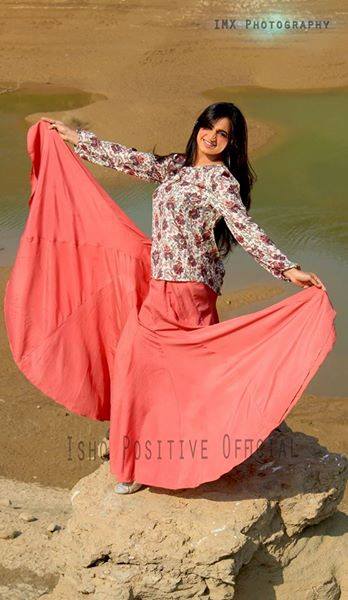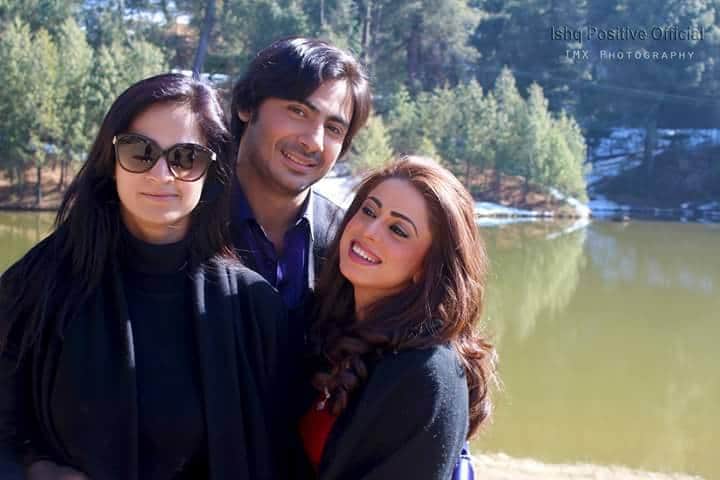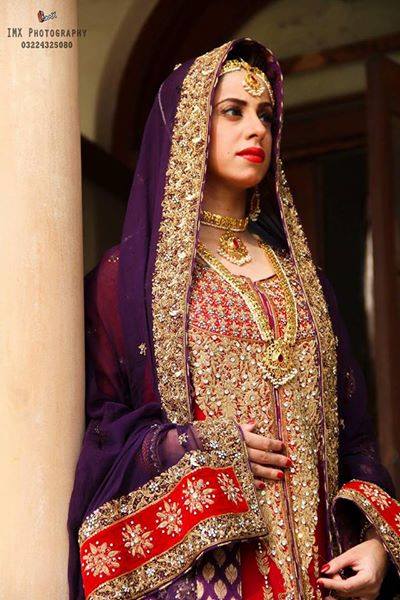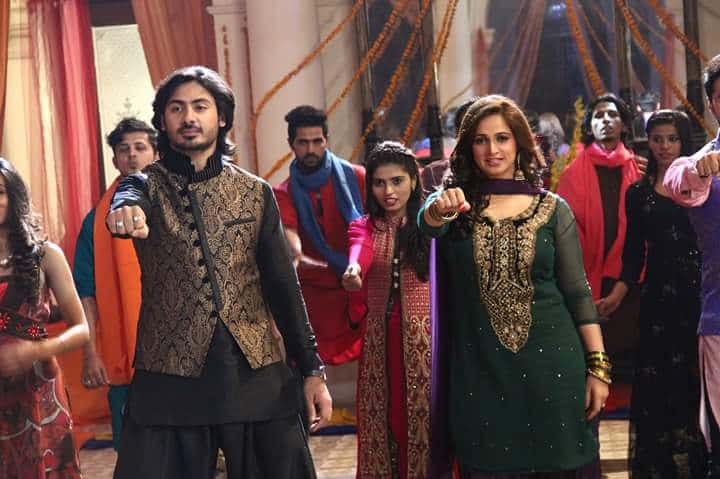 Trailer courtesy of PakistaniCinema Fan page, for all the latest updates on Pakistani Cinema.
https://www.youtube.com/channel/UCAgBFzV3J4hrbRMcBcsehvg
https://www.facebook.com/PakistaniCinema
The Official facebook page of the film is
https://www.facebook.com/IshqPositiveTheMovie
Rashid Nazir Ali