The world was shaken after many of the A-list celebrities came out with accusations of sexual harassment against a renowned producer. Since then many cases have come out at different places with many women voicing their stories. The movement reached Pakistan when Meesha Shafi accused Ali Zafar of sexual harassment. Both the stars are engaged in a legal battle right now. A male model Mujahid took to Instagram as he also has spoken about facing similar issues while using the hashtags me too and we too. He explained how male models are also facing the same dilemma. This is his post as he explained the whole situation clearly: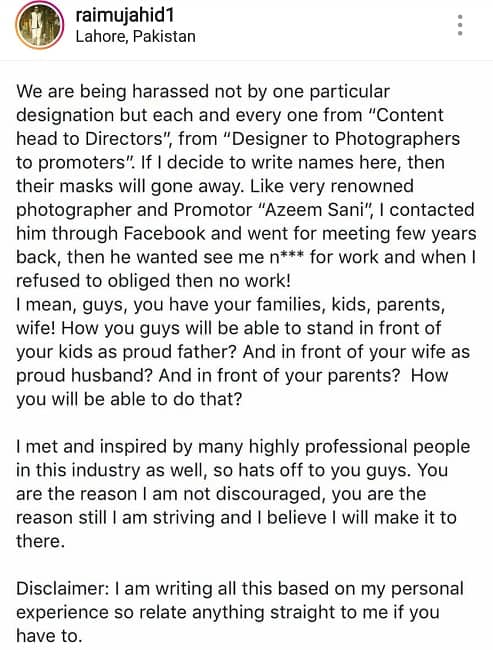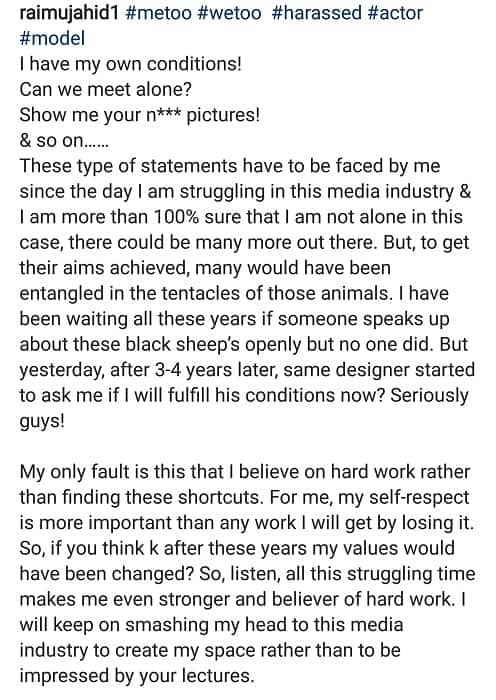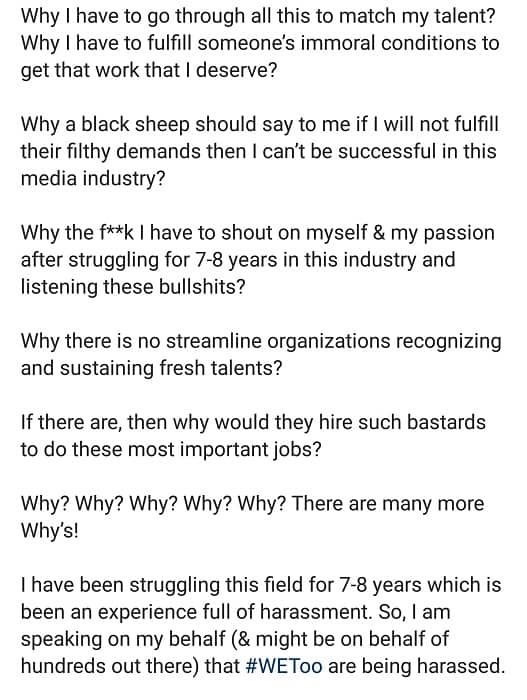 After Mujahid came out with his story, Meesha Shafi also asked her friends from the designer community that if this is the reason for them not supporting her at this time: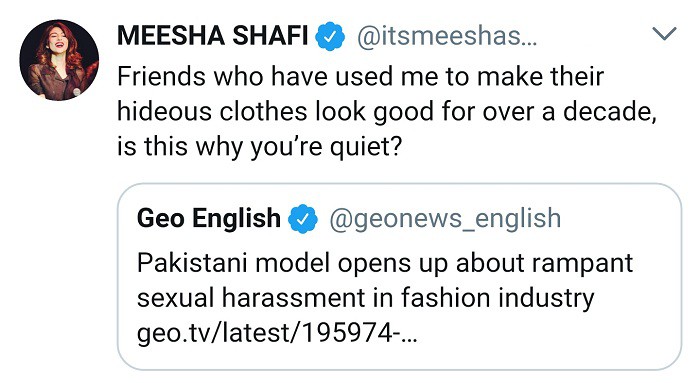 We hope we as a nation can get to a point where we can stop this practice and empower the victims!