Shoaib Malik is senior Pakistani cricket team player, he is a brilliant all-rounder who has played and won many games for Pakistani cricket team. Shoaib Malik is married to the talented Indian tennis star Sania Mirza and together they have an adorable son Izhaan Mirza Malik. The couple recently celebrated third birthday of their adorable son in Dubai.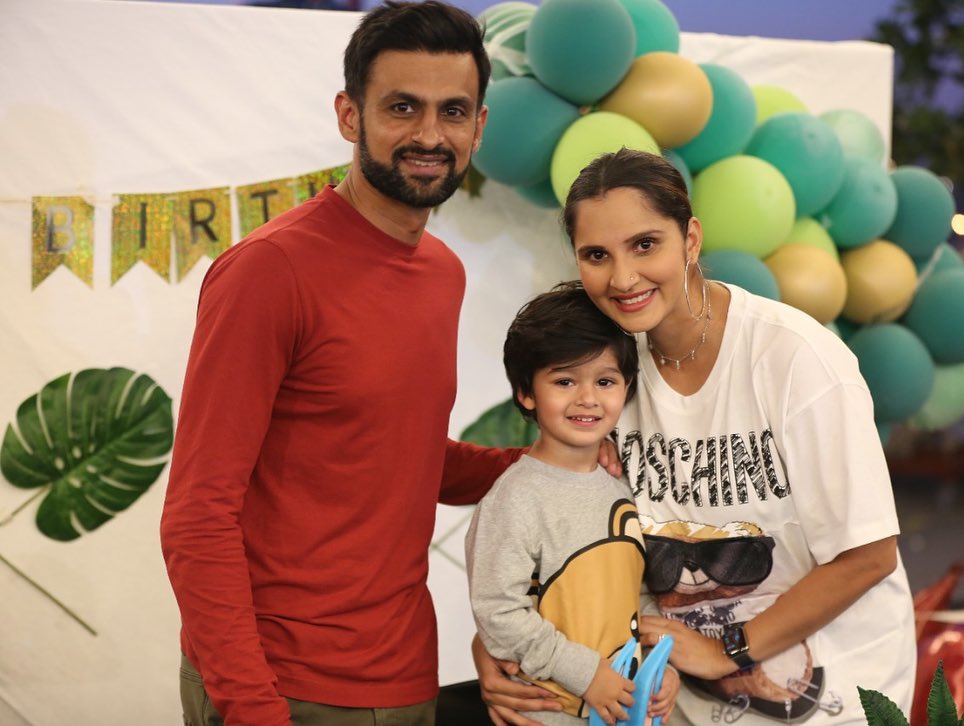 Recently, a video of Shoaib Malik is going viral on social media with his cute son Izhaan Mirza Malik. In the video, little baby Izhaan is calling his baba "Sohaib Bhai". When he was asked about his Baba's name, he repeatedly said that his Baba's name is Sohaib Bhai. When he was asked again one more time, he said in confusion, "Baba's name is Baba Mirza Malik and my Name is Izhaan Mirza Malik". Shoaib Malik and his family was also laughing at Izhaan's reply. Have a look at this cutest video.
Fans are loving the video and are saying that this is the most adorable video they have seen on the internet. Fans are loving Izhaan calling Shoaib Malik as Shoaib Bhai like rest of the team members and people.