Jacqueline Fernandez Looked Beautiful In a Hijab – Grand Mosque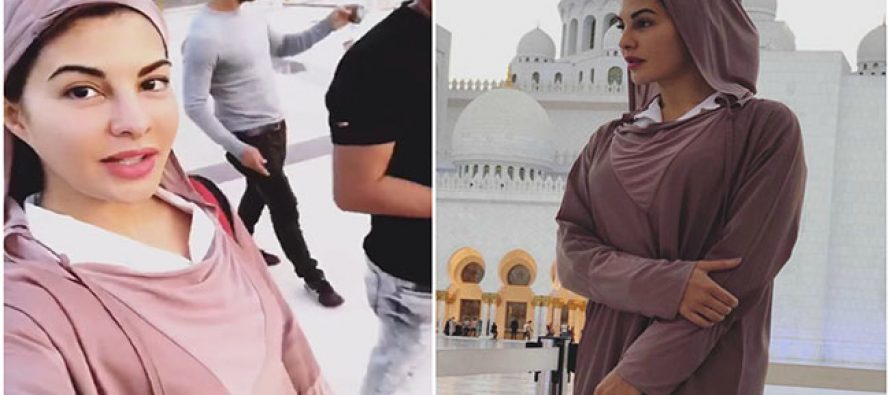 'When in Rome, do as the Romans do' means that one should adopt the culture of the country he or she goes to. That's pretty much right because some cultures are very sensitive about their traditions and may get offended upon the violence of certain implied rules, but one of the famous actresses from India knows the 'rule.'
One of the most popular faces of India, Jacqueline Fernandez, visited Sheikh Zayed Grand Mosque, Abu Dhabi, and her pictures revealed how she knew about the implied rules of visiting a mosque, the purest of places.
The pictures spread like a wildfire on social media in which she can be seen covering her body and hair in a hijab and walks through the mosque fully covered, respecting the modesty the place demands.
While staying in Abu Dhabi for the shooting of Race sequel, she paid a visit and took it to her Instagram to share her pictures in the Grand Mosque.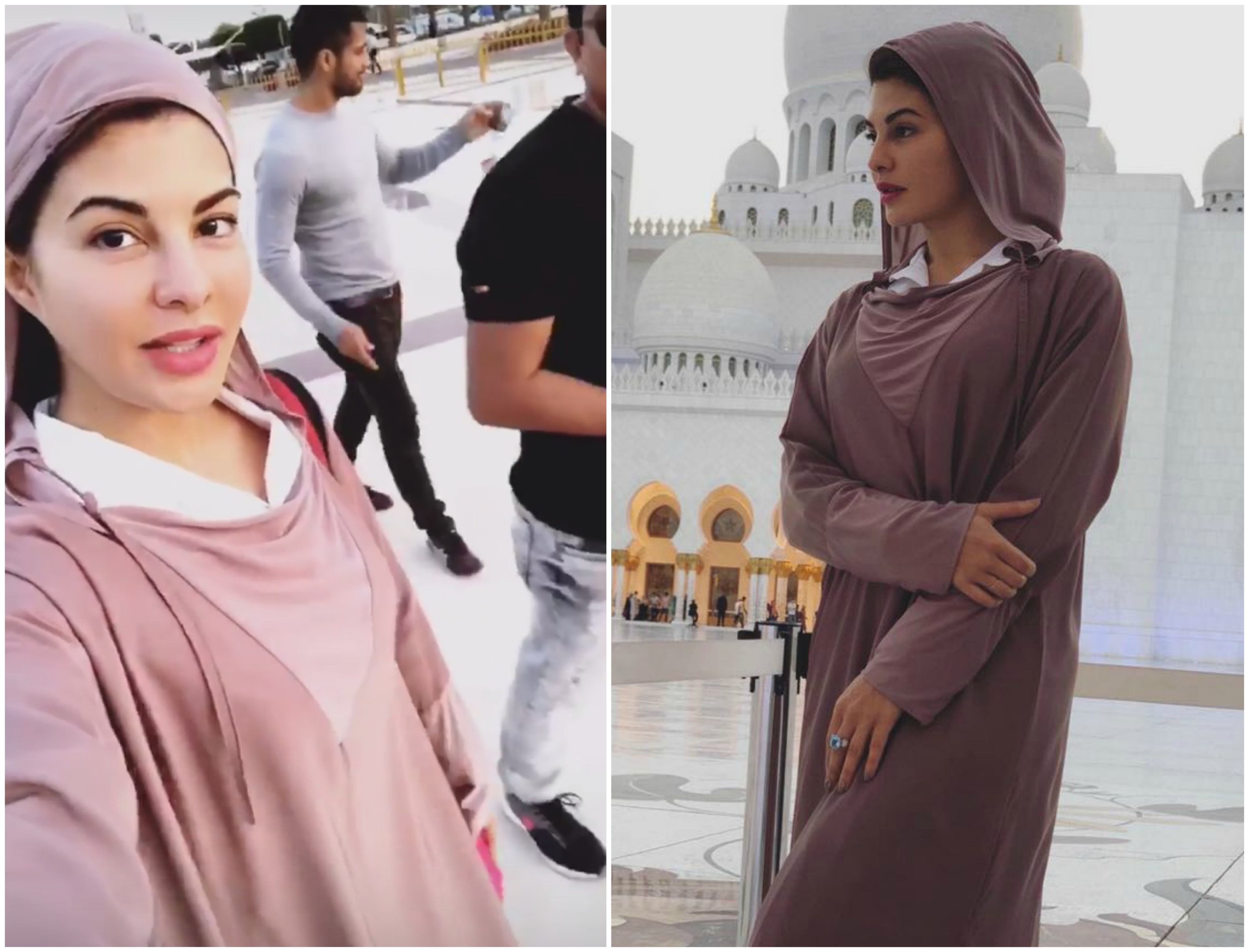 The Grand Mosque is located in Abu Dhabi, the capital of UAE, and it is the most-visited and beautiful mosque in the city. It is famous for its beautiful seven imported chandeliers from the company Faustig in Munich, Germany that incorporates millions of Swarovski crystals.
---