Juggan Kazim is a beautiful and talented actress and host of Pakistani Television. She has been a vital part of showbiz for many years. Her famous dramas are "Pani Jesa Piyar " and "man -o- salwa" . She is famous for her hosting as well.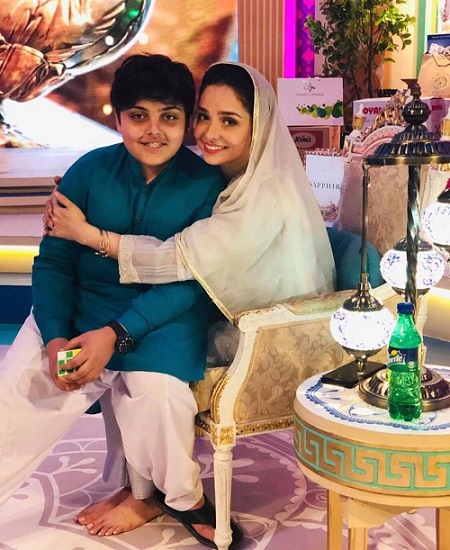 Juggan is now a days hosting a morning show and often comes into the news because of her content. Lately, she has copied one of the viral fall of the actress Alizeh Shah in her show when she invited Shazia Manzoor on her show. It is to be remembered that Shazia Manzoor was also there when Alizeh Shah fell on ramp. She later held Alizeh in her arm to show her support. She also held Juggan when she mimicked Alizeh's fall.
Netizens are coming up with funny comments after seeing such a video, a few are criticizing her. Fans are saying that this is cheap publicity stunt by Juggan Kazim and she's copying Alizeh. They said that she is not real but faking the fall and doing Alizeh's mimicry. Have a look at comments.