Social meet ups and gatherings are a part of the lives of our celebrities. Almost every day we see pictures of celebrities attending any event, launch party, lunch, brunch or dinner. These things are a vital part of Showbiz because it helps celebrities in creating contacts.  Recently Zeeshan Khan who is a business man and is also involved in Advertising, TV Productions, PR, Travel Agency and Food Manufacturing, threw a dinner for the cast of Drama serial Yaarian. It was a casual dinner and Muneeb Butt and Junaid Khan attended the dinner with their families. Let's have a look at the pictures from the dinner arranged by Zeeshan Khan:
Such a star studded photograph starring Shaista Jabeen, Aimen Khan, Junaid Khan, Muneed Butt, cutest baby Amal Muneeb,  director Syed Wajahat Hussain, legendary actor Mahmood Aslam famously known as Mehmood Sahab and Zeeshan Khan.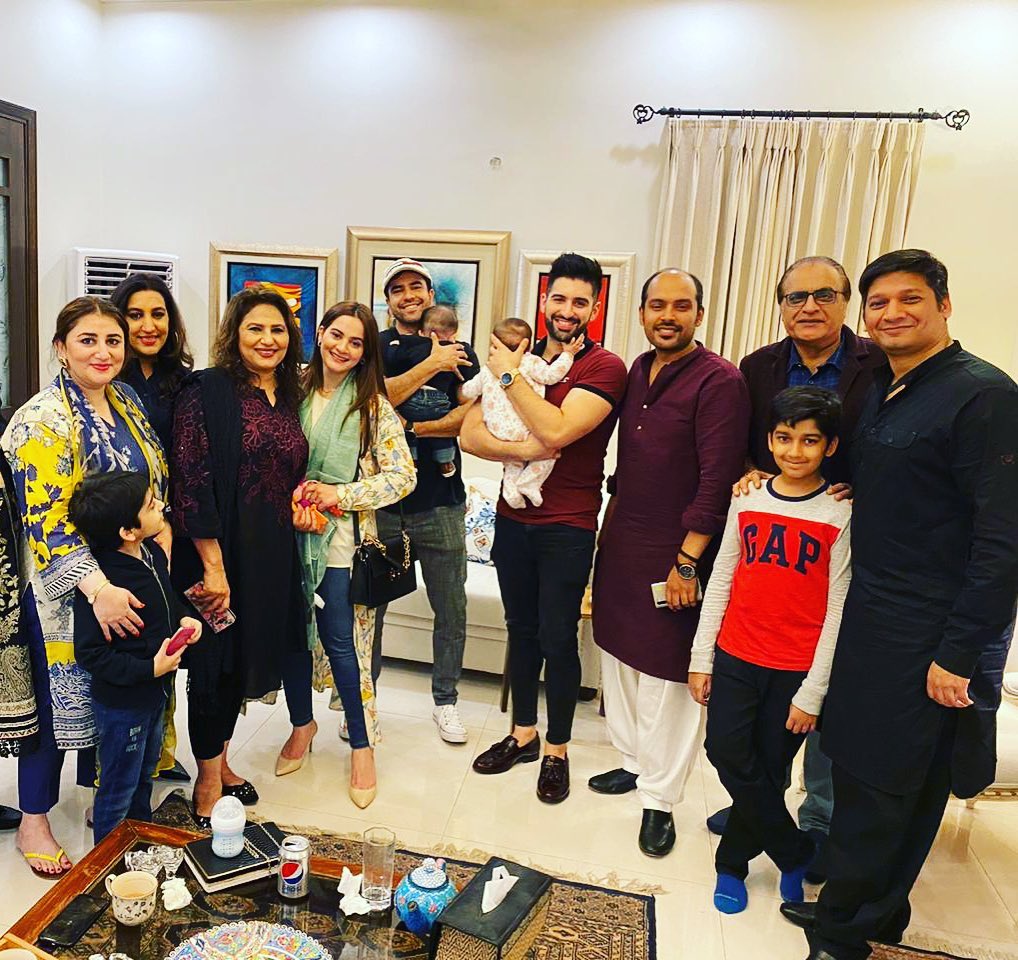 Muneeb Butt shared this absolutely adorable picture on his Instagram with a cutest poem written as caption: "I love you, you love me We're a happy family. With a great big hug And a kiss from me to you Won't you say you love me too.."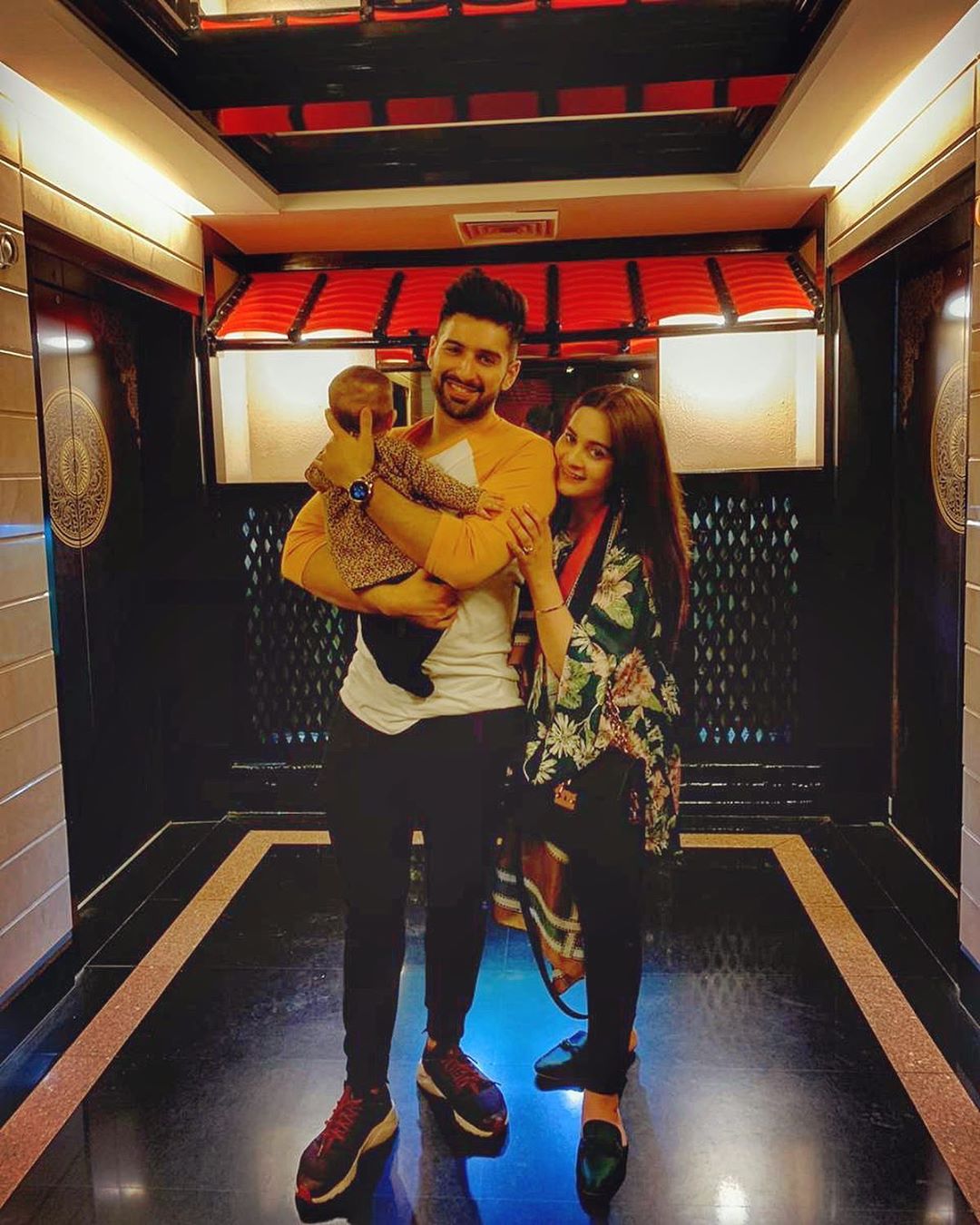 Junaid Khan's beauteous wife Amna and sons also came to the dinner.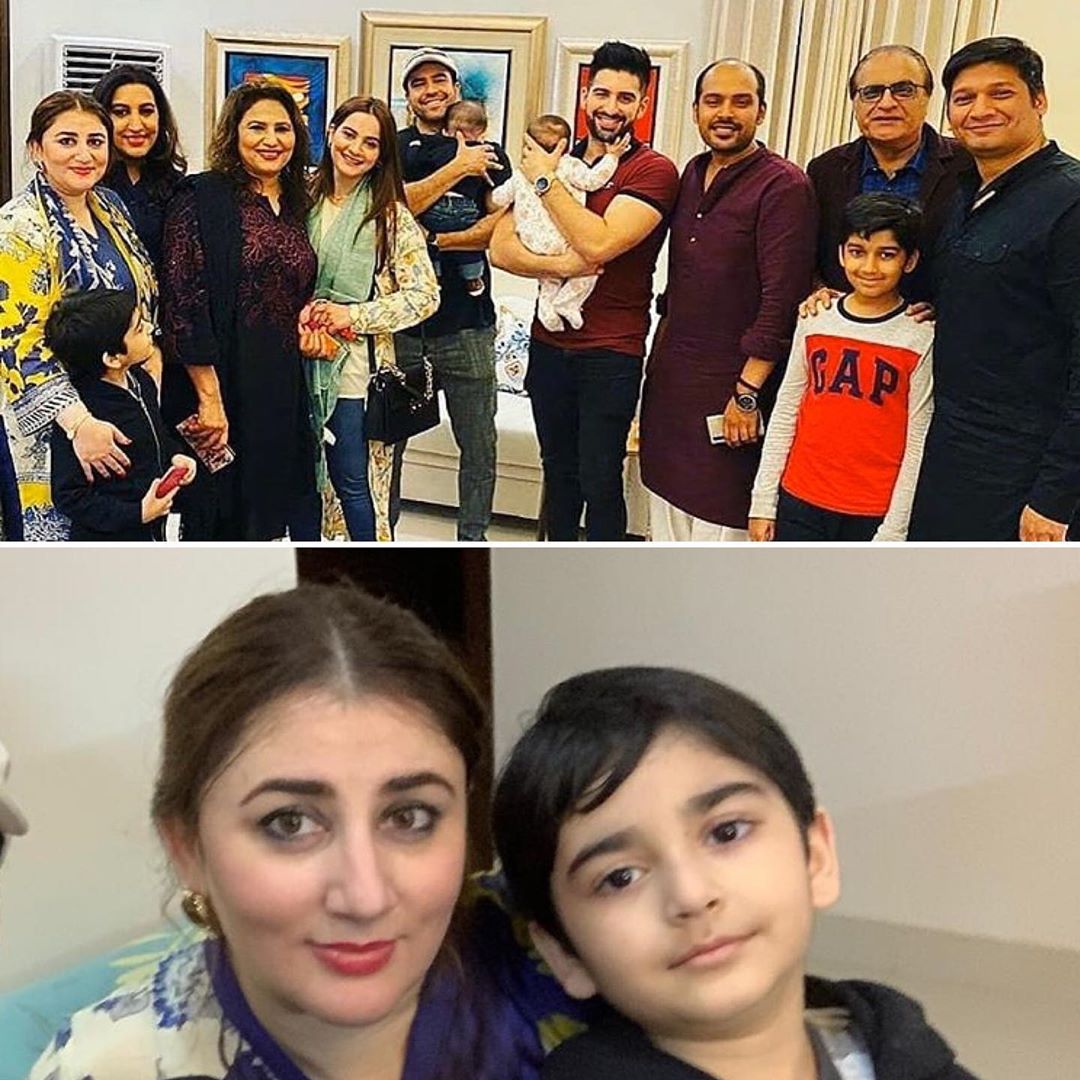 Junaid Khan and Muneeb Butt performing some Daddy's duties.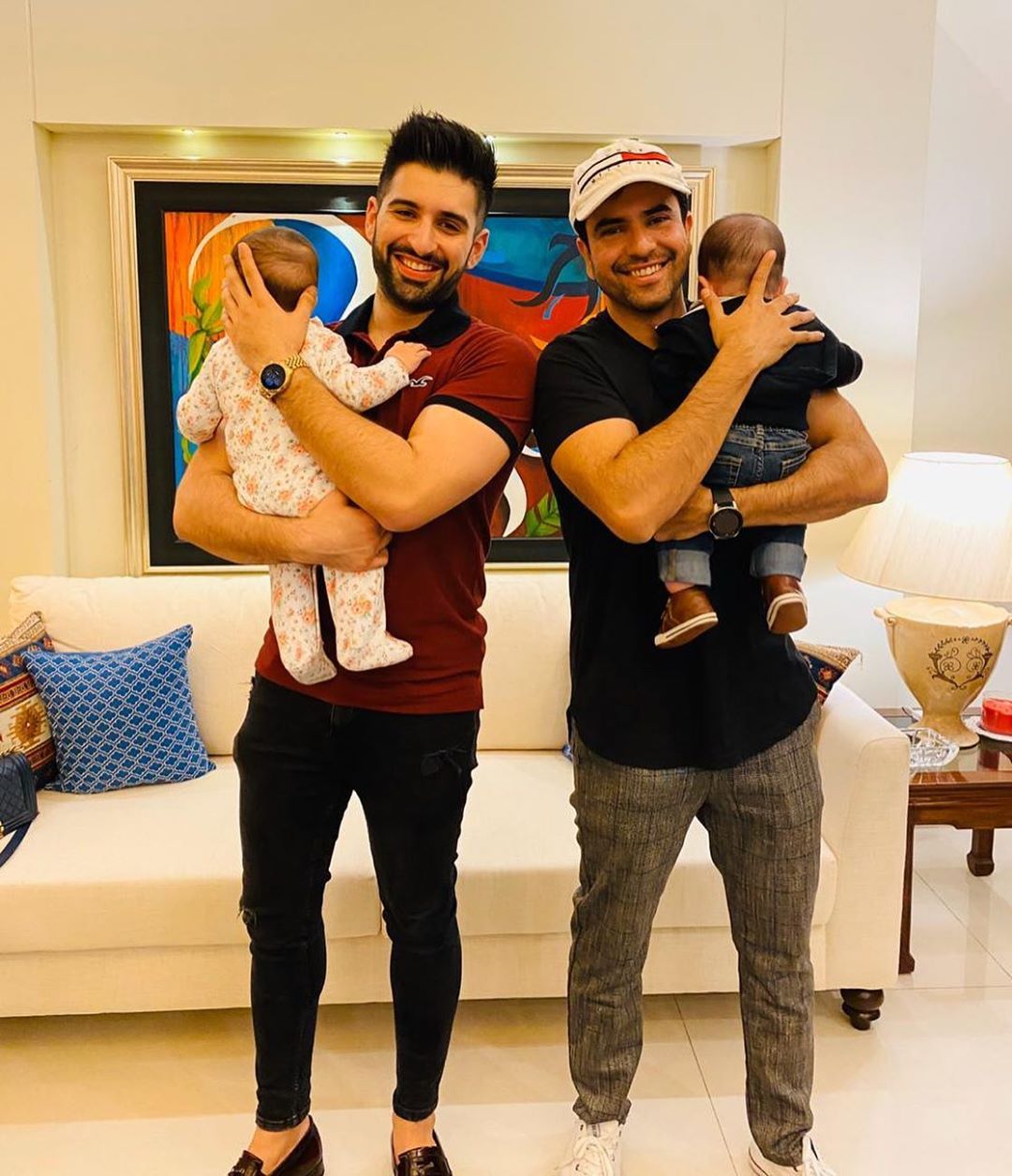 Momal Sheikh and Erum Binte Shahid were also spotted at the dinner.