Junaid Khan, in the words of Sarmad Khoosat, one of the most successful cross overs from the music industry to the TV world, was invited to the show.
Junaid Khan admitted out loud that when it comes to food, he is a true Lahori – khana baghair lihaaz kiye. He did say hat given his work requirements, he is careful about his diet now. He spoke fondly of his mother who loves to spoil him and never refuses to his farmaishain.
Sarmad Khoosat asked him about his music band, Call, which has produced some awesome songs in the past. Junaid revealed that he took a break from Call to pursue a career in acting, but now they are back together. His other band mates are busy in their respective fields, like Zulfi has taken over Nescafe Basement. Speaking of Nescafe Basement, I confess I am a hugeee fan of Zulfi's work and the music produced in Nescafe Basement. The latest season was phenomenal!! I am sorry to get off topic, but I just had to talk about it! :P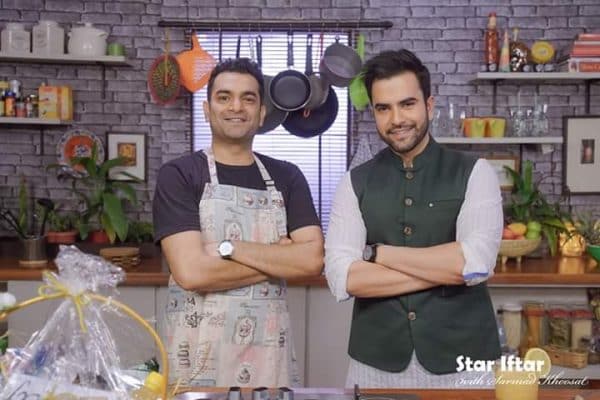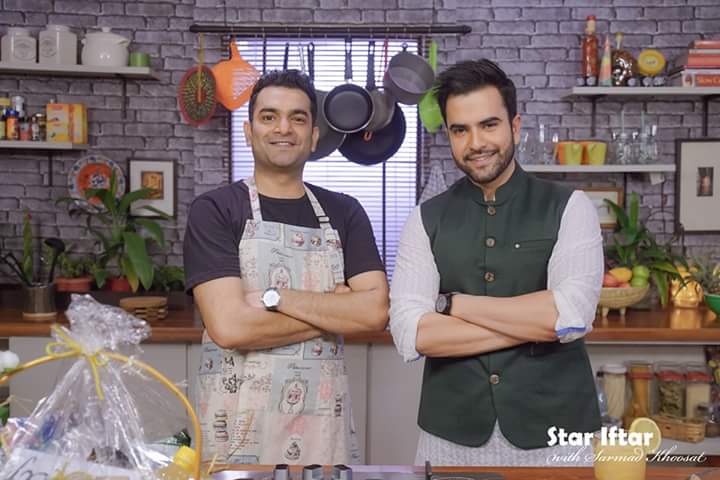 Junaid Khan rightly pointed out that because of digital media, the scene of music has changed drastically. In Pakistan, concerts died down because of security concerns, but now, the popularity of concerts is returning.
TToday, Sarmad prepared Pot roasted chicken coupled with a refreshing apricot drink. 
Are you watching this show? Share your thoughts down below :)