"Kahay Dil Jidhar" by Wijdaan Films, featuring Mansha Pasha alongside singer and actor Junaid Khan is all set to release nationwide on 17th December, 2021. The film marks Junaid Khan's debut entry in a central role. In the teaser we see glimpses of Mansha Pasha as a fierce journalist and news anchor, willing to go to any extent to expose powerful people and create a positive impact on society. On the other hand, Junaid Khan is seen essaying the role of Sheheryar, a valiant policeman. Kahay Dil Jidhar is said to be a story of friendship, life transformation and self discovery.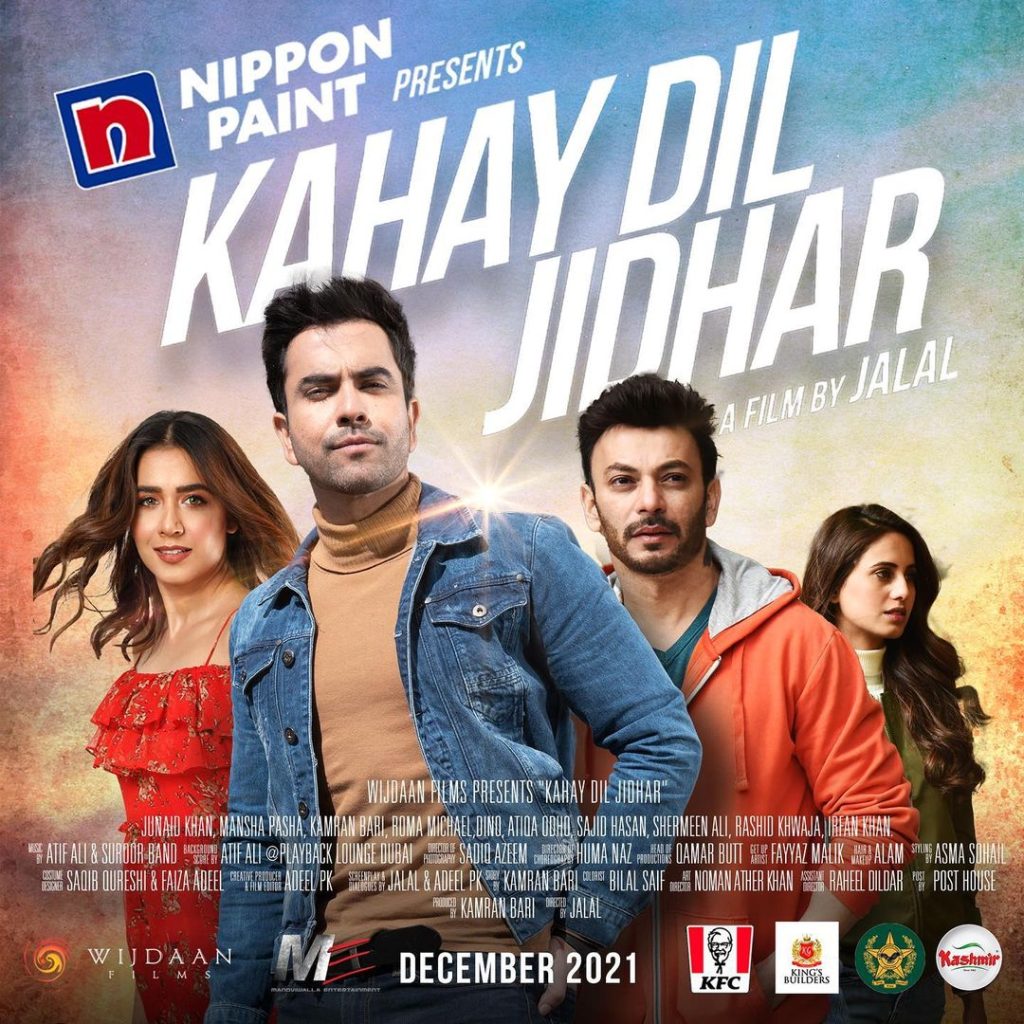 Recently the title song of "Kahay Dil Jidhar" has been released. The soulful title track of 'Kahay Dil Jidhar' has been sung by Kamran Bari, Waqas Qadir Sheikh and Atif Ali. Seems like the title track has been shot in northern areas of Pakistan. Let's have a look!
Here we have gathered some public reviews on the title track of "Kahay Dil Jidhar", have a look!