Kaneez airs every Saturday and Sunday 8pm on Aplus. It's been written by Zanjabeel Asim Shah, directed by Syed Faisal Bukhari,and produced by Oriental Films and Kamran Films. The story revolves around Malkaan (Saima), a kamzaat mureedni who fell in love with Peer Subhan Bakht (Asad Malik) and they tied the knot secretly. But since he is a Peer, he isn't allowed to marry anyone outside his family + he's already engaged with his first cousin. So after a lot of emotional blackmailing from his mother's side, Malkaan decides to leave his life forever. Peer Subhan ditches his fiancee, Meherbano (Saima Saleem) and choses to marry her younger sister & his brother, Peer Suleiman's fiance, Bibi Murshed (first played by Arjumand Raheem and later by Fazela Qazi). What he didn't know is that Malkaan was pregnant when she left him.
The drama starts, 20 years from all these events. Peer Subhan Bakht is admired by many, is still married to Bibi Murshed & has a daughter Banafshe (aka Guddi bibi). His brother, peer Suleiman has passed away leaving his wife and two children. A son, named Peer Saleh (Imran Bukhari) who is engaged with Banafshe, he's the typical bigra hua peer. A daughter, Rabiel, she is engaged with Peer Ahraam who is the son of Peer Subhan's middle brother. That brother was estranged by the family because he married an English woman. But after their deaths, Peer Ahram (Ali Safina) was taken back to the family. Rabiel studies English literature.
Meanwhile Malkaan lives with her brother and nephew, Kabeer (Fawad Jalal) who is madly in love with Malkaan's daughter Noor Afroz (Faria). Malkaan is afraid of his love because her daughter is a peerzadi who can't marry someone outside her family. Kabeer studies at the same university as Rabiel and she is in love with him. Noor Afroz doesn't know anything about her father but she longs to see him. Then Malkaan leaves her house for the lakhi mehel, Peer Subhan's residence and their the story starts….Malkaan & Noor Afroz start living there as maids, because Peer Subhan doens't have the courage to admit anything.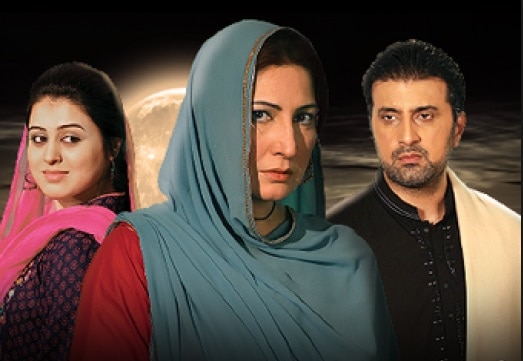 Everything seems hopeless, till Peer Ahmraam makes his entry (he was studying at oxford) and falls in love with Noor Afroz. When he gets to know about Peer Subhan's marriage with Malkaan, he decides to marry Noor Afroz. When his decision is rejected by Peer Subhan, he tries to commit suicide and eventually peer Subhan has to give in and their nikkah takes place in secret. When Kabeer comes to know about it, he decides to play with Rabiel (as she is madly in love with him and she is ready to do anything for him). He marries her and they spend the night together.
Meherbano can't wait any longer and wants the marriages to take place b/w Saleh & Banafshe and Ahram & Rabiel. Noor Afroz, at first is against the marriage but after lots of emotional blackmailing and to keep her father's izzat, she agrees. Rabiel admits that she's already married but when her brother goes to meet Kabeer, he refuses. Rabiel is forced to marry Ahraam. On the other side, Banafshe isn't happy with her marriage with peer Saleh either, since she's in love with Ahram.
After their marriage, Rabiel tells Ahraam and Peer Subhan about her nikkah with Kabeer. Peer Subhan is furious but Ahram and Noor Afroz are happy beacuse they will be able to reunite. When they get to know about Rabiel's pregnancy, it is decided that she will be sent to Kabeer (who is convinced by Malkaan and Noor Afroz) and they will claim in from of the family that she's dead to keep the khandaan's izzat. Meherbano is deeply saddened at this news. Banafshe compromises with Peer Saleh and they live a happy life together.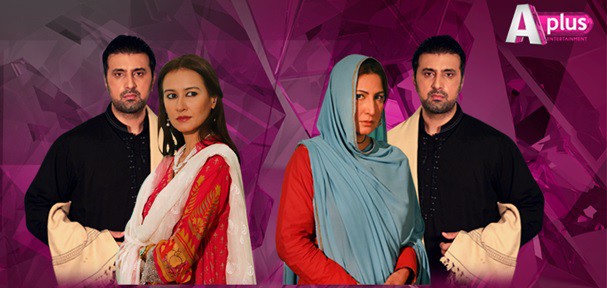 Bibi Murshed, who already sensed something fishy b/w Noor Afroz and Ahraam catches them together and wants to throw Malkaan and Noor Afroz out of her house. But before she can do it, Peer Ahram admits in front of everyone that Noor is his wife and they leave the house together. Peer Subhan promises Malkaan to tell everyone about their relation soon.
Then there's a new twist, of a girl who looks exactly like Rabiel, Neelum. Peer Saleh takes her home from the kotha and makes her his sister. She is welcomed by Meherbano till she hears that Neelum is Kalpana's daughter who happens to be Peer Suleiman's first wife. Peer Saleh gets to know about it and it seems like finally Peer Subhan will admit his first marriage as well.
So, this was a little try to give a summary of 85 episodes. Now let's take a closer look at some aspects.
"Aanso-on ka paani yadon ko diya hai, mere saath kesi ye ankahi hai"
"zeher me doobi judaai sahi hai, meri zabaan to chup hi rahi hai"
"Mere kanon me teri loriyon ke bajaye, teri sisikiyan goonjti hen"
"Bas karde phupi, tu to khud apne ikhtiyar me nehin hai"
This describes Malkaan's life. She was engaged to her cousin as well but broke the engagement to marry Peer Subhan because she was deeply in love with him. But that love only gave her loneliness and she spent her whole life thinking about Peer Subhan. When Kabeer is obsessed by getting married to Noor Afroz, she decides to leave since Noor Afroz is not hers. She sees Noor Afroz as her amanat that she has to return to Peer Subhan. "Aulaad shoher ki amanat hoti hai, aur agar shohar peer bhi to ye baat dil ko cheen se nehin rehne deti ke uski amanat aapke paas hai". But when Peer Ahraam gets married to Rabiel, she realises that her daughter will have to go through all of the things she went through and is deeply saddened. Gladly, Peer Ahram is not as buzdil as Peer Subhan.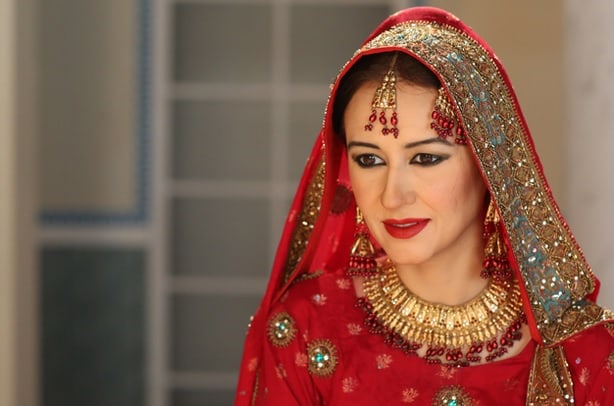 "Mere sabr ko na aur aazma, beti hun teri gale to laga" …. Noor Afroz has been deprived of a father's love her entire life. At first, Peer Subhan wasn't at fault because he didn't even know about her existence but even afterwards he chose to stay silent. His daughter was treated like a maid and even when she was hit time and time again by Bibi Murshed he didn't do much about it. When it was revealed to Noor Afroz that Peer Subhan was her father, she was deeply shocked and disappointed because of the way her father had been treating her. She accepted him but isn't fully satisfied because her father never admitted his paternity in front of everyone.
Peers and their love stories: well it's clear that all the peers, despite having a bachpan ki mangni fall in love with mureednian, tawaef, goriyan, (and got married to them too)… But I must say that saluate Peer Ahram's father, who married his love only & didn't ruin the life of a girl from his family. & the award of the most beghairat peer goes to… Peer Subhan Bakht! He even admitted 'me buzdil admi hun, or buzdil ko muhabbat karne ka koi haq nehin hai' well than why did you do it? He's just making excuses all the way and ruined so many lives just to keep his honour high. Is your honour really more important than people's happiness? Na, I don't think so! Well I think that he will finally realise that in the coming episode..
Verdict: This show is definitely something different of what we usually see and altough it's full with doosri shaadi's, they are kind of justified. The pace isn't always very fast but it really manages to keep you glued to the screen and all actors have done a good job and fit their characters. Well let's hope the show stays mazedaaaar now that's it's heading towards an end.
I know, that we are used to read the most perfect reviews on this forum and this was just a little try ;) but I really wanted to share my thoughts about this show and discuss it :) I must've forgotten some important elements, because 85 episodes have a lot to tell.. but you guys are free to add of course :)
I would love to know what you guys think of the show :)
Please share your thoughts & take care
Sabahet