Kanwal Aftab and Zulqarnain Sikandar are two unanimously big Social Media stars. Recently, Two biggest well known TikTok stars, Kanwal Aftab and Zulqarnain Sikandar have tied the knot, both have more than 13 Million followers . The fans already wait for the cute couple's happy pictures together.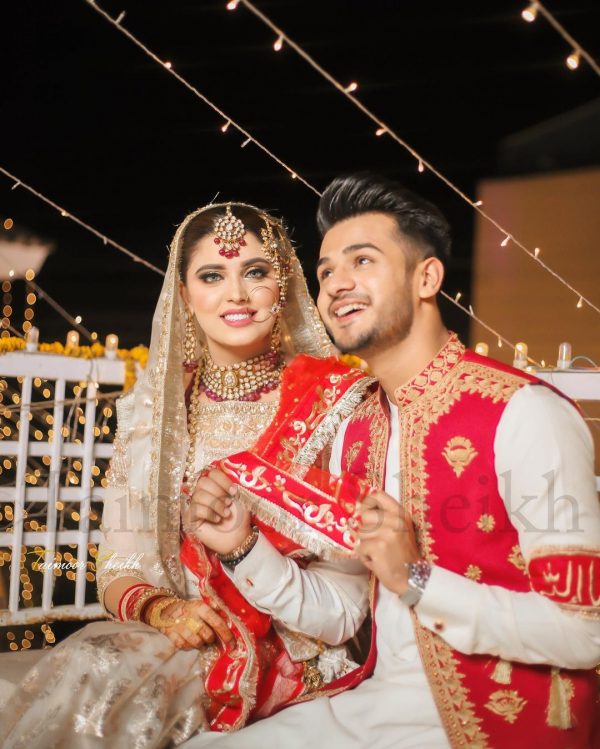 The couple was already a famous TikToker duo who used to create good content which fans used to like. Now a days, Kanwal and Zulqarnain make YouTube travel videos and entertain their fans through giving an insight into their daily lives with their detailed quality videos. They also post their new pictures together. Lately , on different days they had uploaded their happy pictures. One of the caption of Kanwal depicts that her husband is her happy place. Well ,we can surely see this in their pictures.
Have a look at the beautiful pictures of the couple.