Bollywood films are extremely popular in Pakistan and time and again this trend is further strengthened by the cine goers who enthusiastically wait for and watch such films. Just three months ago a Bollywood film Dilwale released in December 2015 earned around 20.50 crore on Pakistani box office.
Another Bollywood film Kapoor & Sons released on 25th March 2016 is also having a huge opening. The highlight of Kapoor & Sons is Pakistani superstar Fawad Khan who also worked in the film. As per press reports Fawad Khan has played an important role in the film. His character is a bit unusual too as he is playing the role of a gay. The film is also praised in Pakistani English press, like Dawn News 's Hamna Zubair has appreciated it and termed it as a game changer for gay men in India.
The subject and the role of Fawad Khan might be unusual but as usual like a routine Bollywood film, Kapoor & Sons also enjoyed a huge opening. Nearly every Bollywood film released in 2016 has earned more than 1 crore on its opening weekend but Kapoor & Sons has earned 3.50 crore which is the second best opening weekend figures of 2016.
The highest opening weekend of 2016 lies with the local Urdu film Ho Mann Jahan which earned nearly 4 crore on its opening weekend.
Kapoor & Sons might have surpassed the record of Ho Mann Jahan, but it suffered on Saturday due to India/Pakistan T20 cricket match. Also constant rains in Islamabad have impacted the business as well as Islamabad the national capital of Pakistan is also a huge market for Bollywood films.
Here is the day wise break down of Kapoor & Sons
Friday.. 1.3cr
Saturday.. 90lacs
Sunday (Estimates).. 1.25cr
Total.. 3.45cr
Seeing this trend the film could be the highest earning film of Fawad Khan in Pakistan. His highest earning film so far is Bollywood's Khoobsurat (2014) which earned around 8.50 crore.
source: http://boxofficedetail.com/view_post.php?value=6515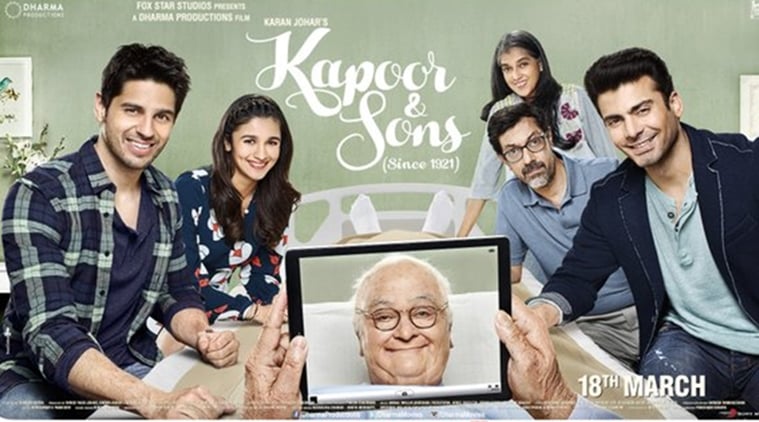 Rashid Nazir Ali