The end months of an year is the peak time of wedding seasons. Most of the people don't want to get married in hot summer days, therefore, prefer winters for the most important function of their life. In every wedding season, bridal fashion designers launch their bridal collection designed according to the trends and demand of young girls.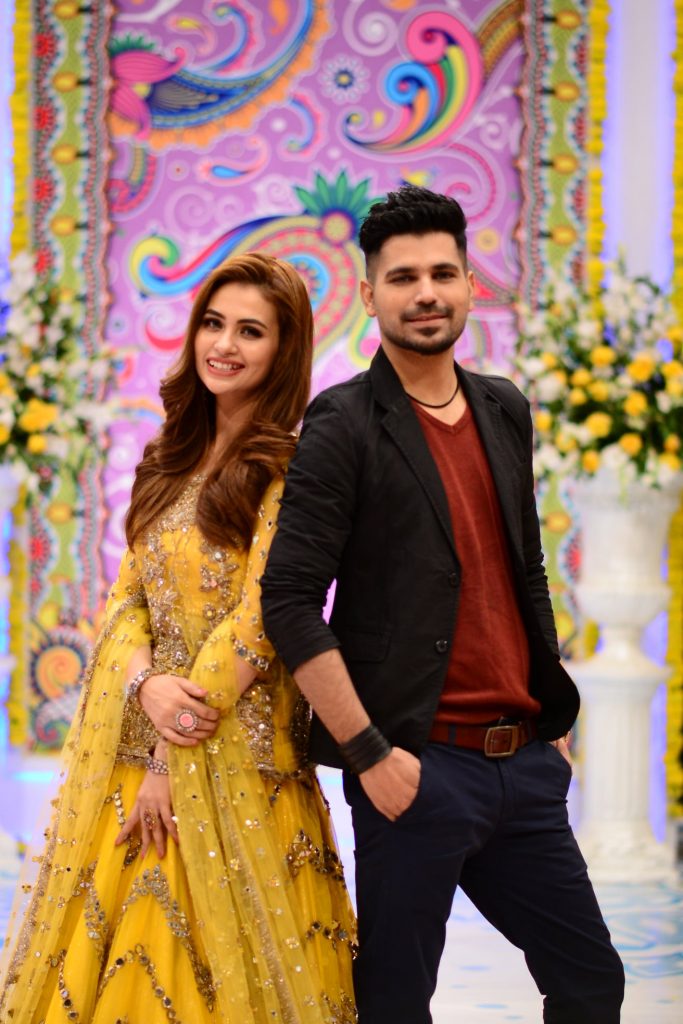 Like many others, Kashees presented his bridal collection for this season at Good Morning Pakistan show and many brides-to-be are loving it. From engagement function to valima ceremony, he showcased his dresses along with signature makeup and jewellery that enhanced the beauty of the dress.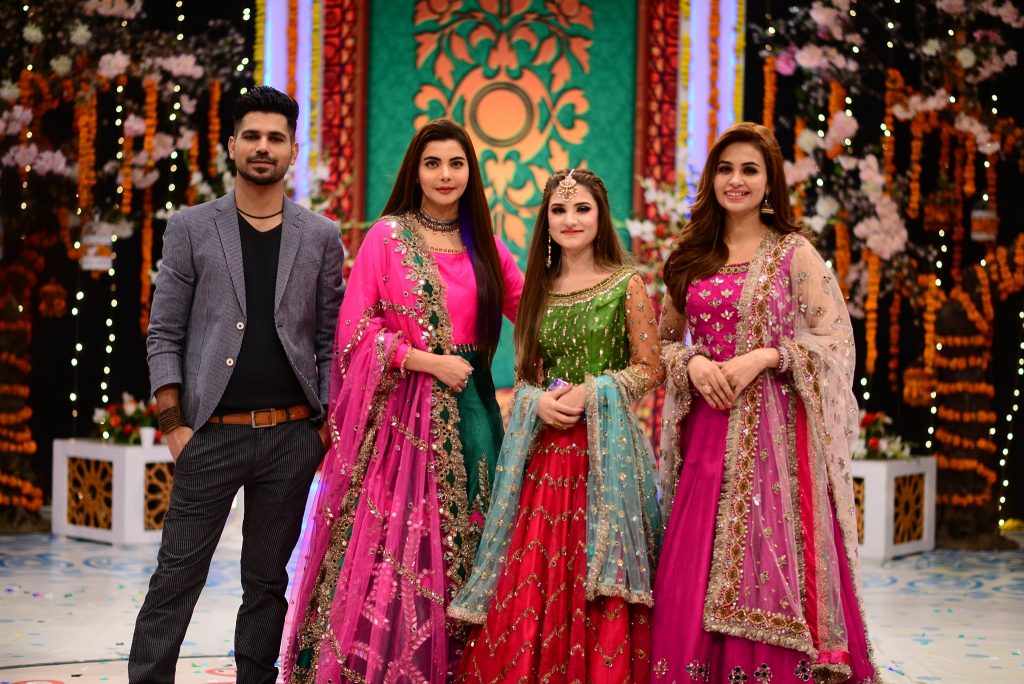 Scroll down and check it out!
Engagement Collection:
Engagement is the very first event of the start of a new relationship and people want it to be extra special and memorable. Kashees launched his engagement collection in pastel colours that goes perfect for a night or day time event.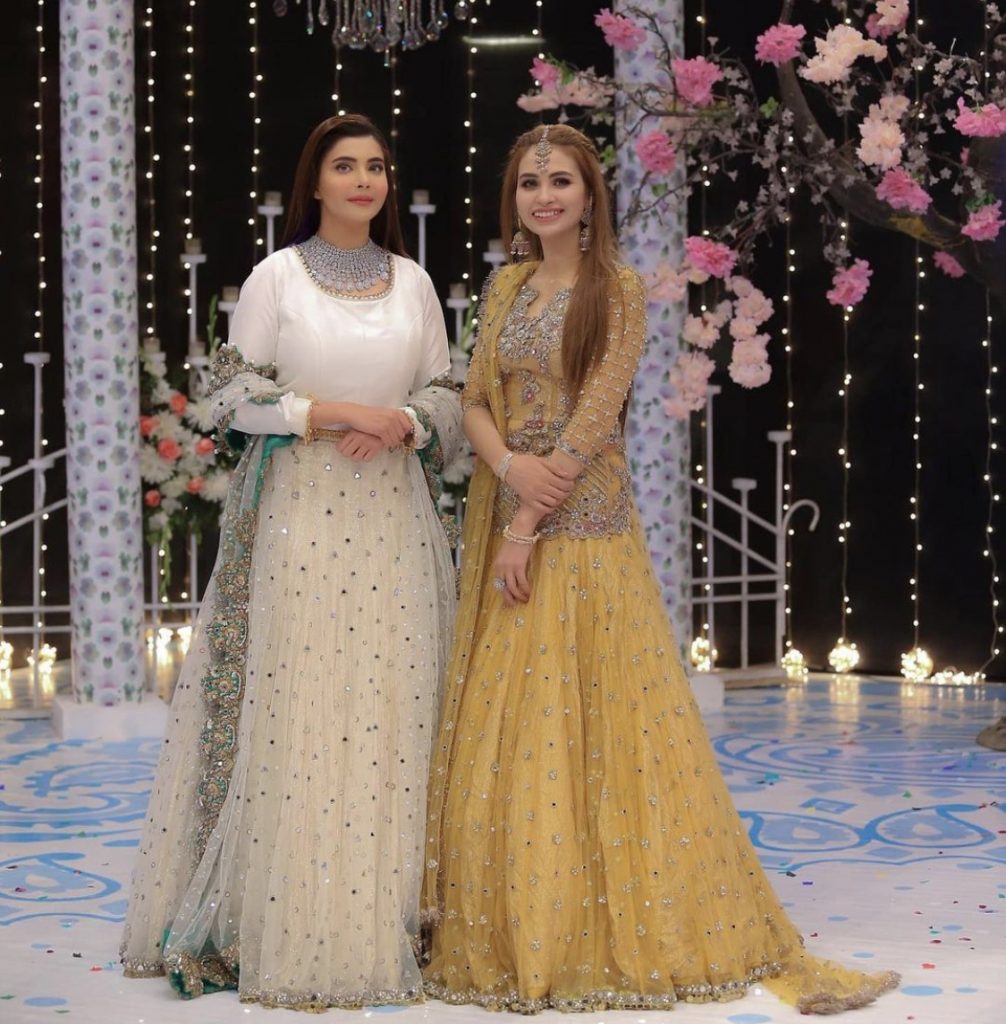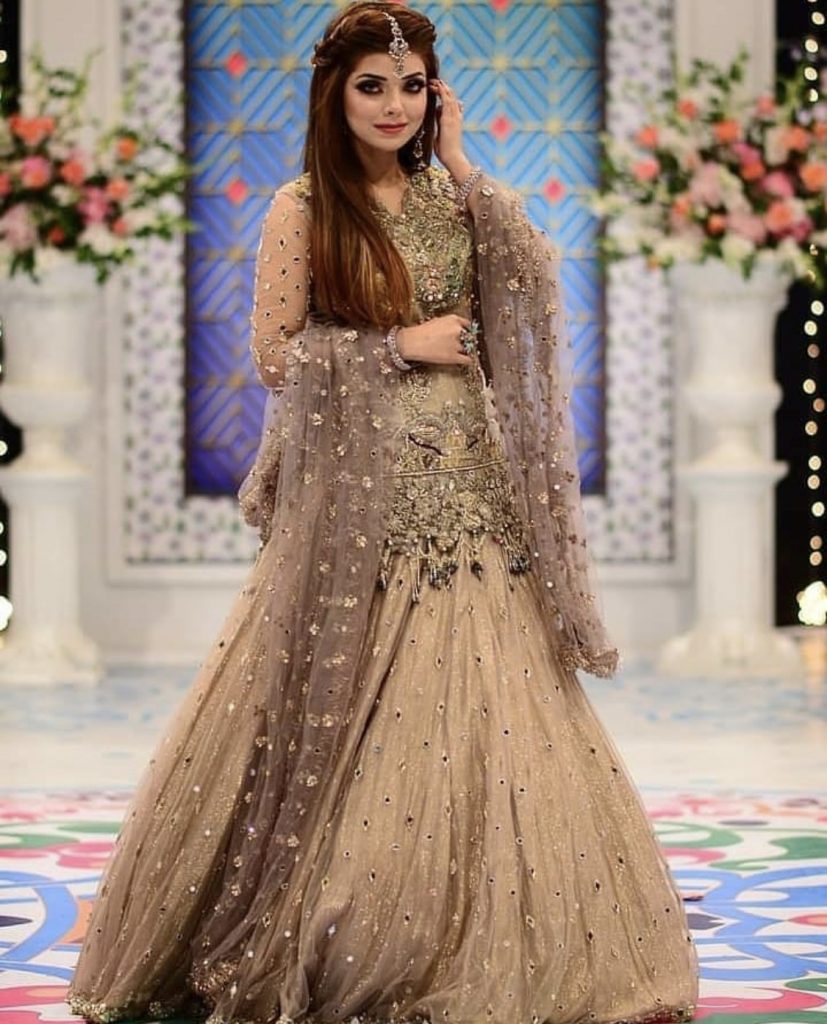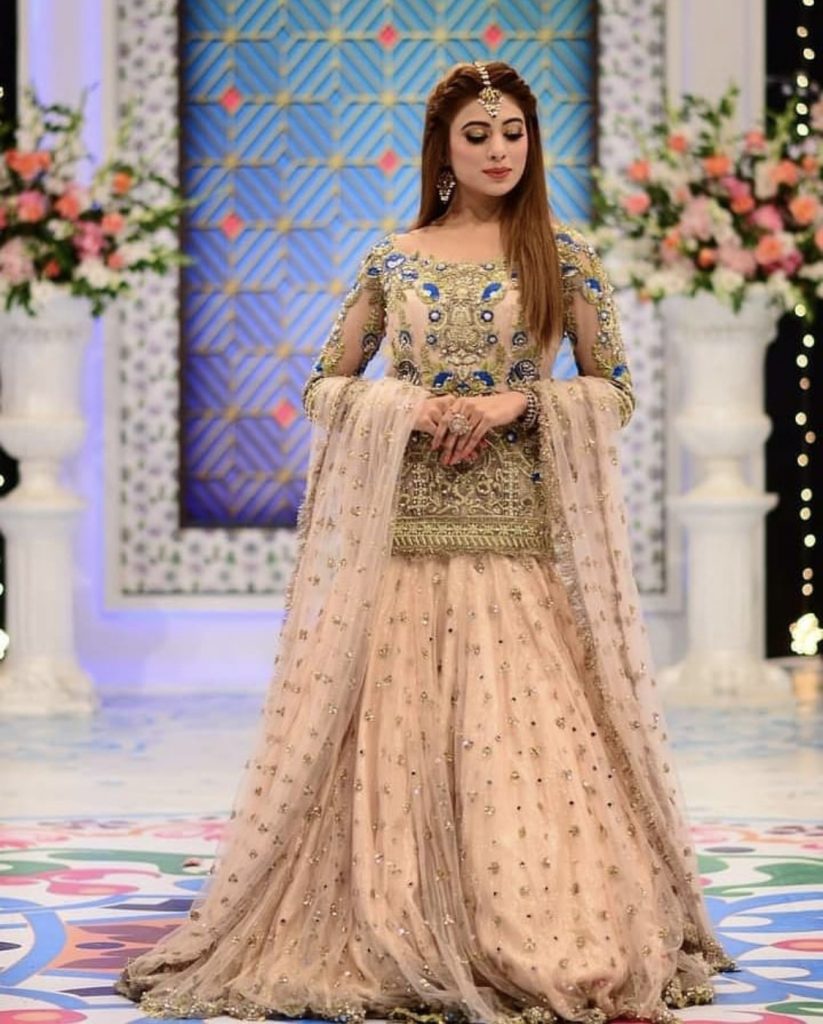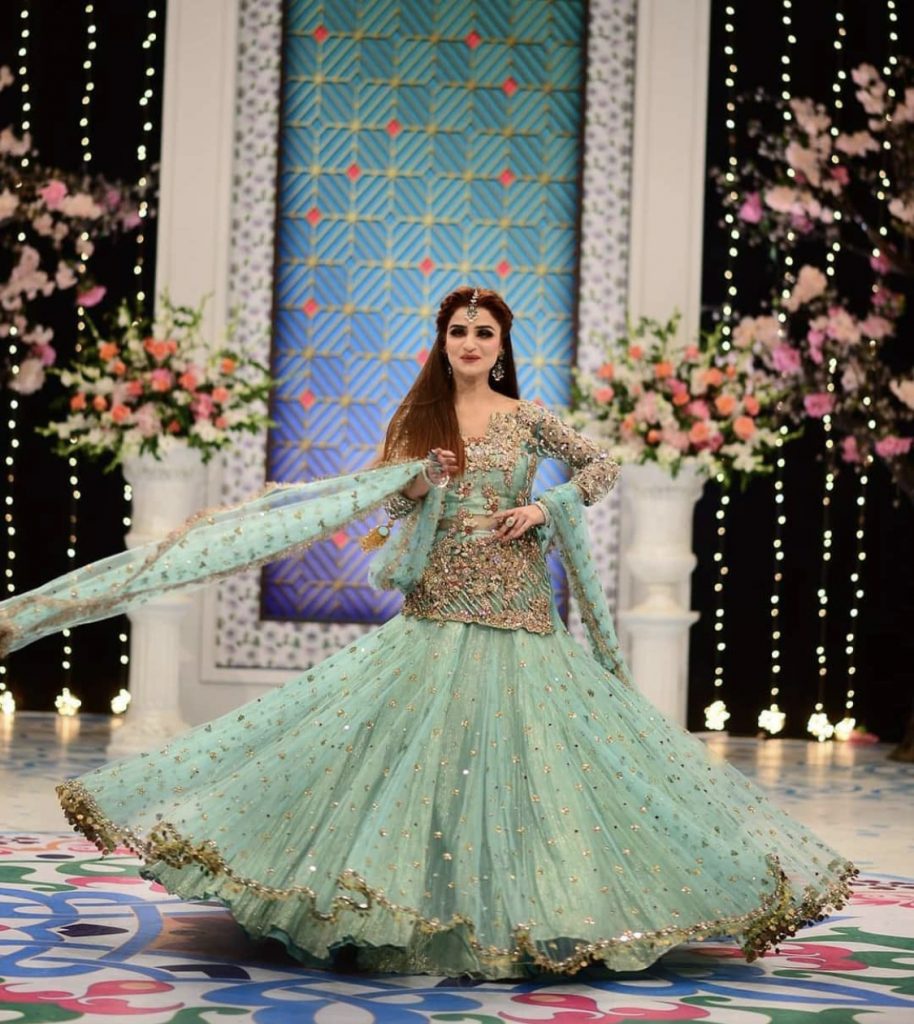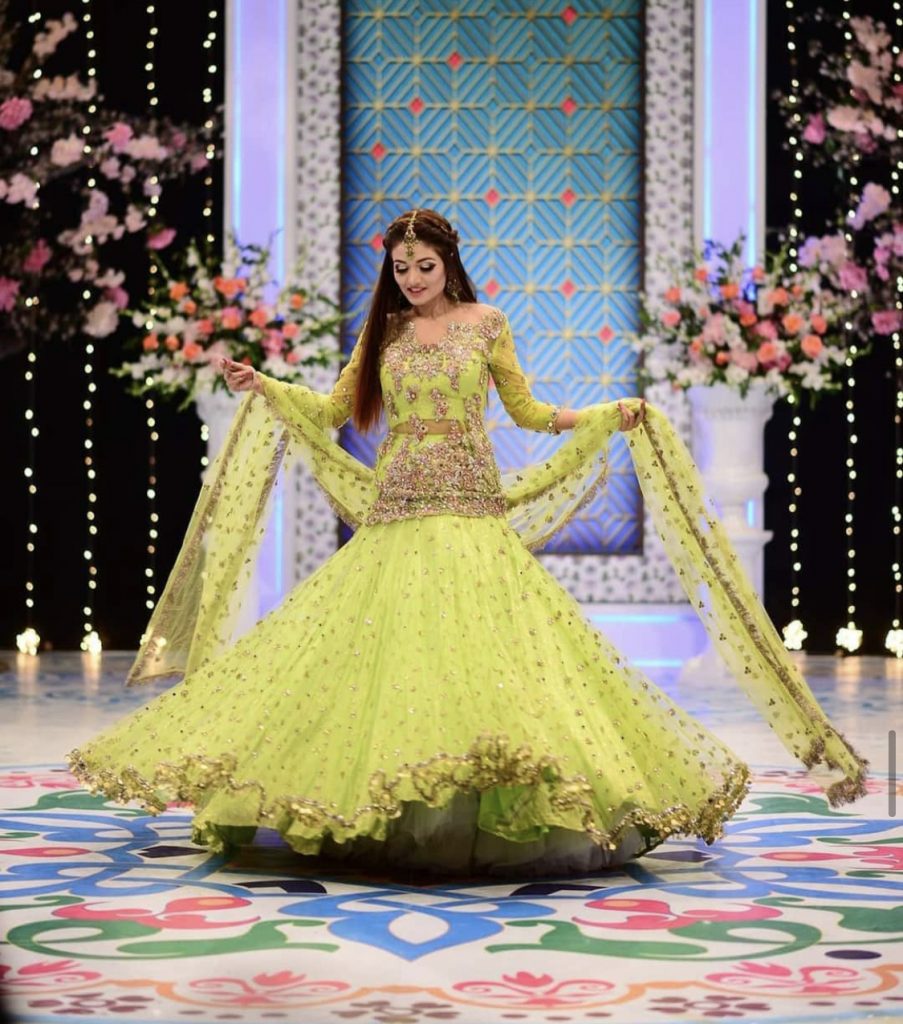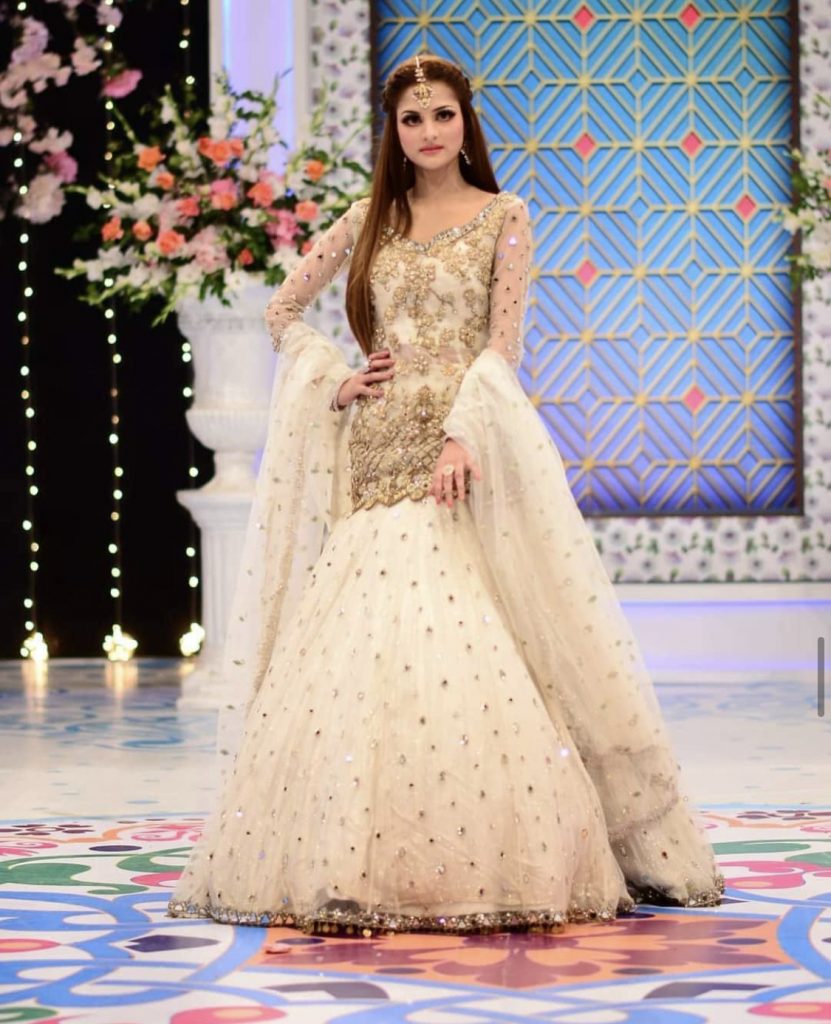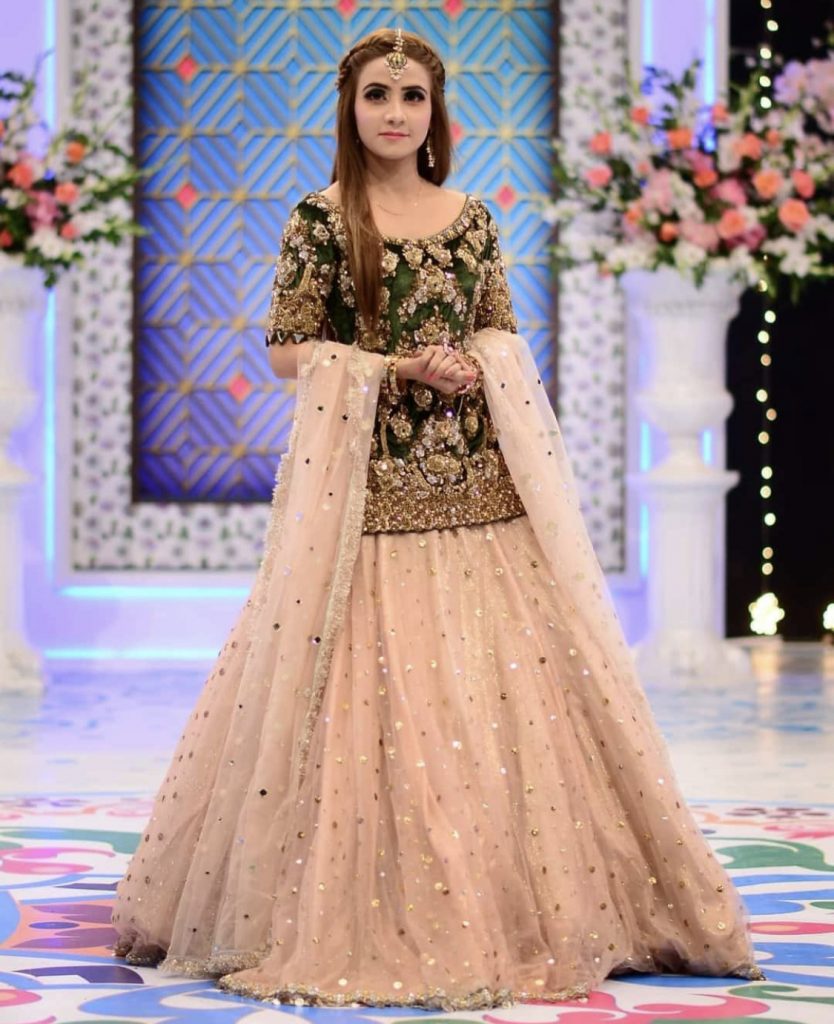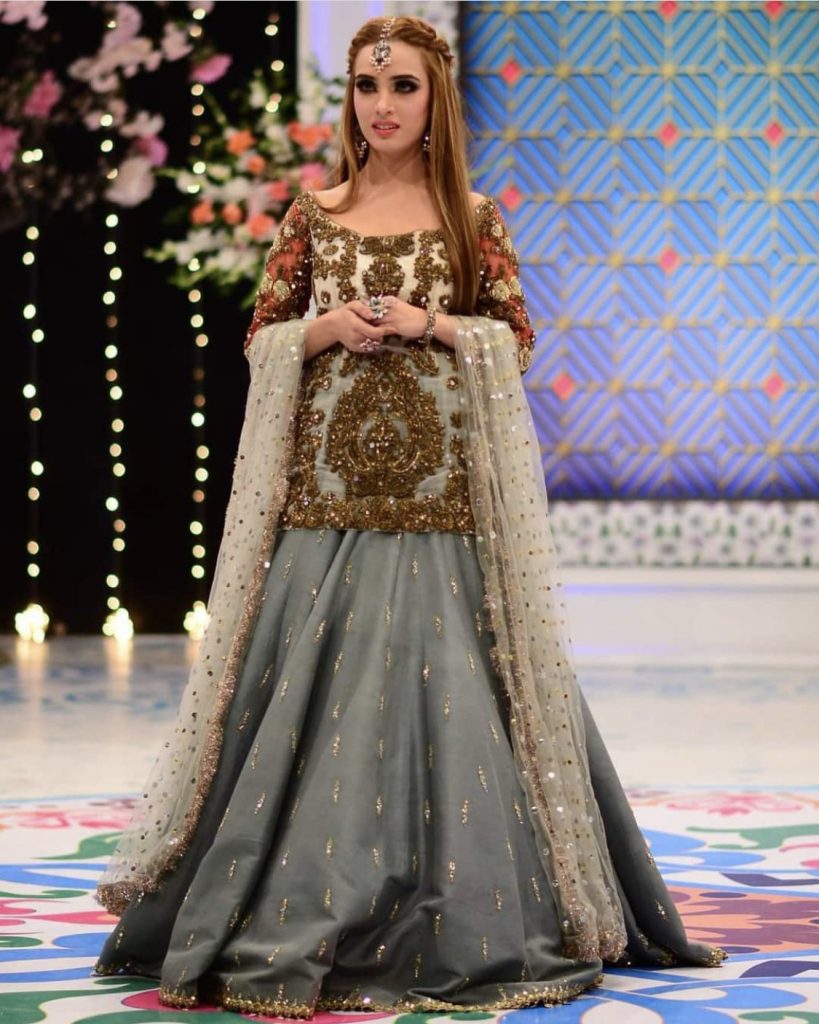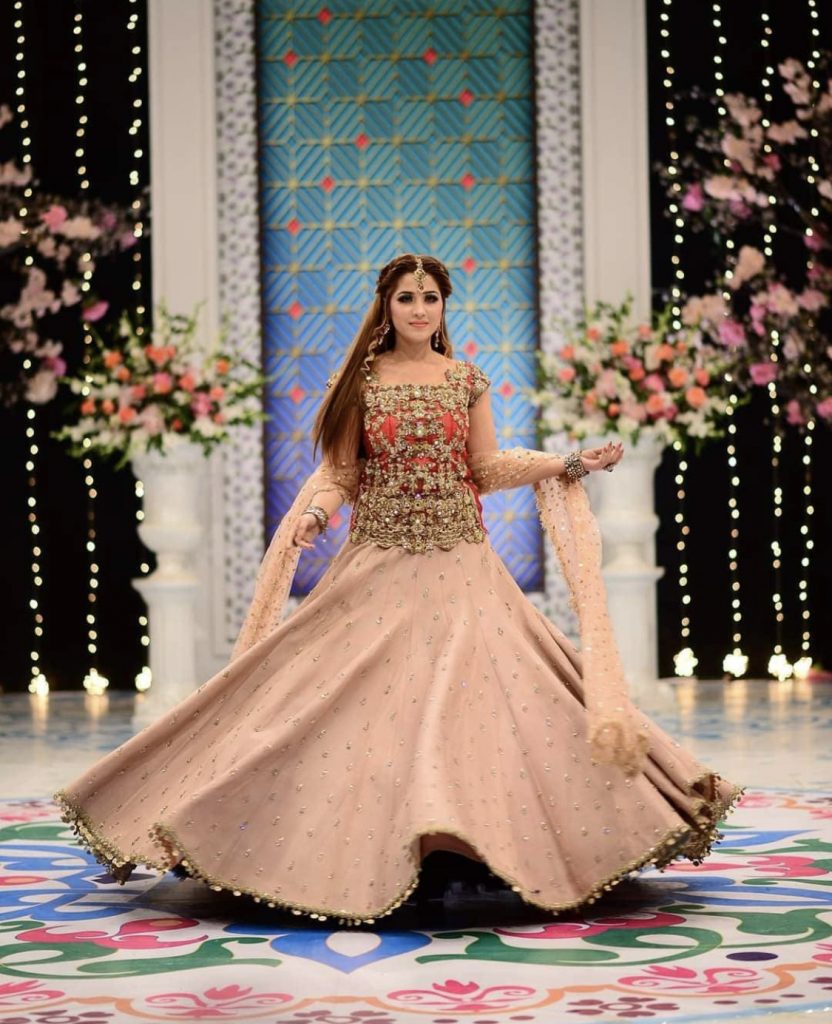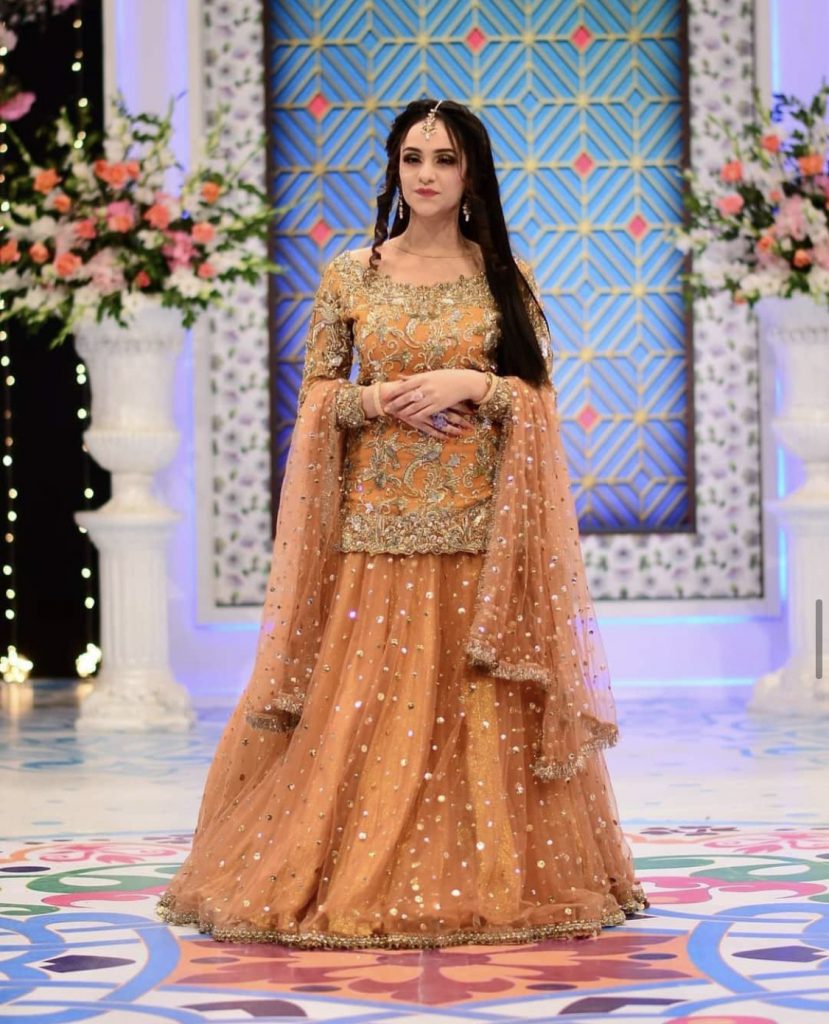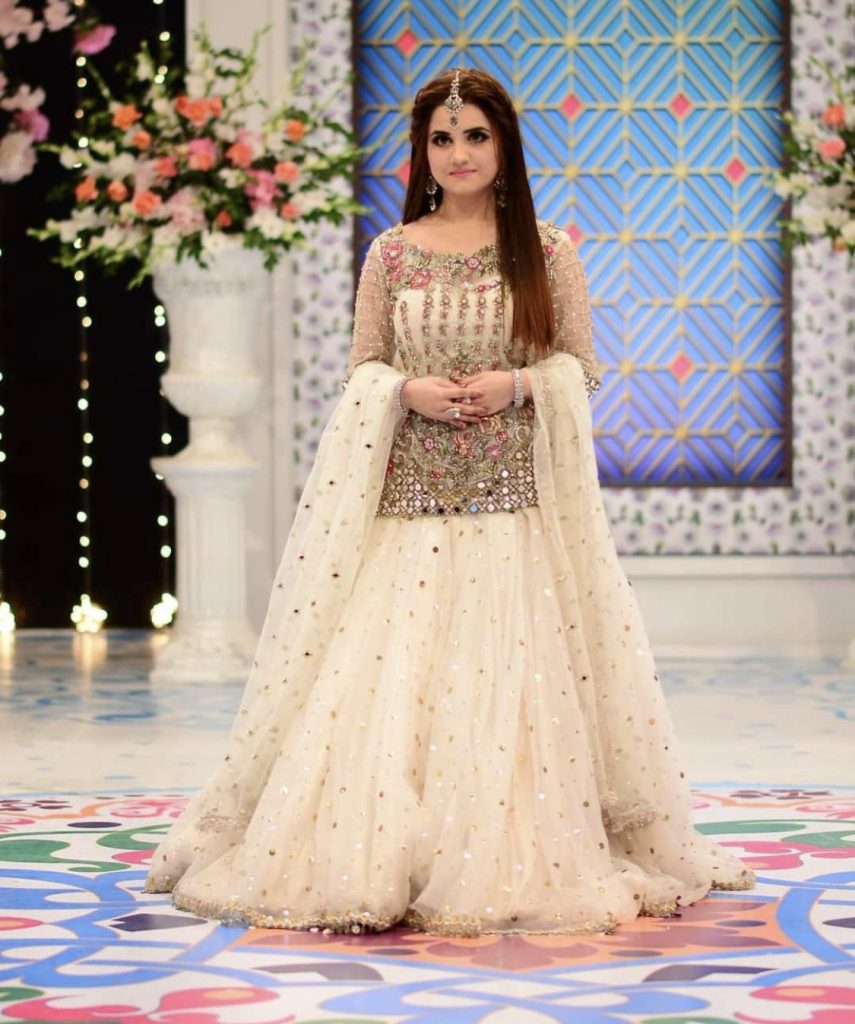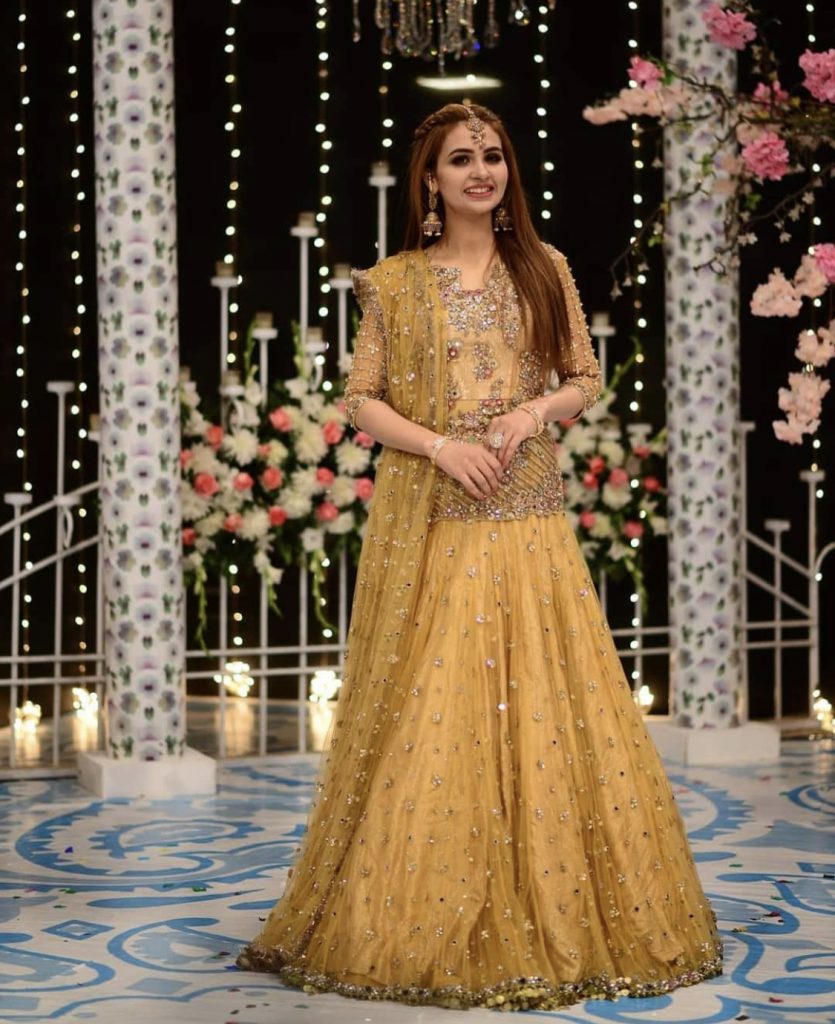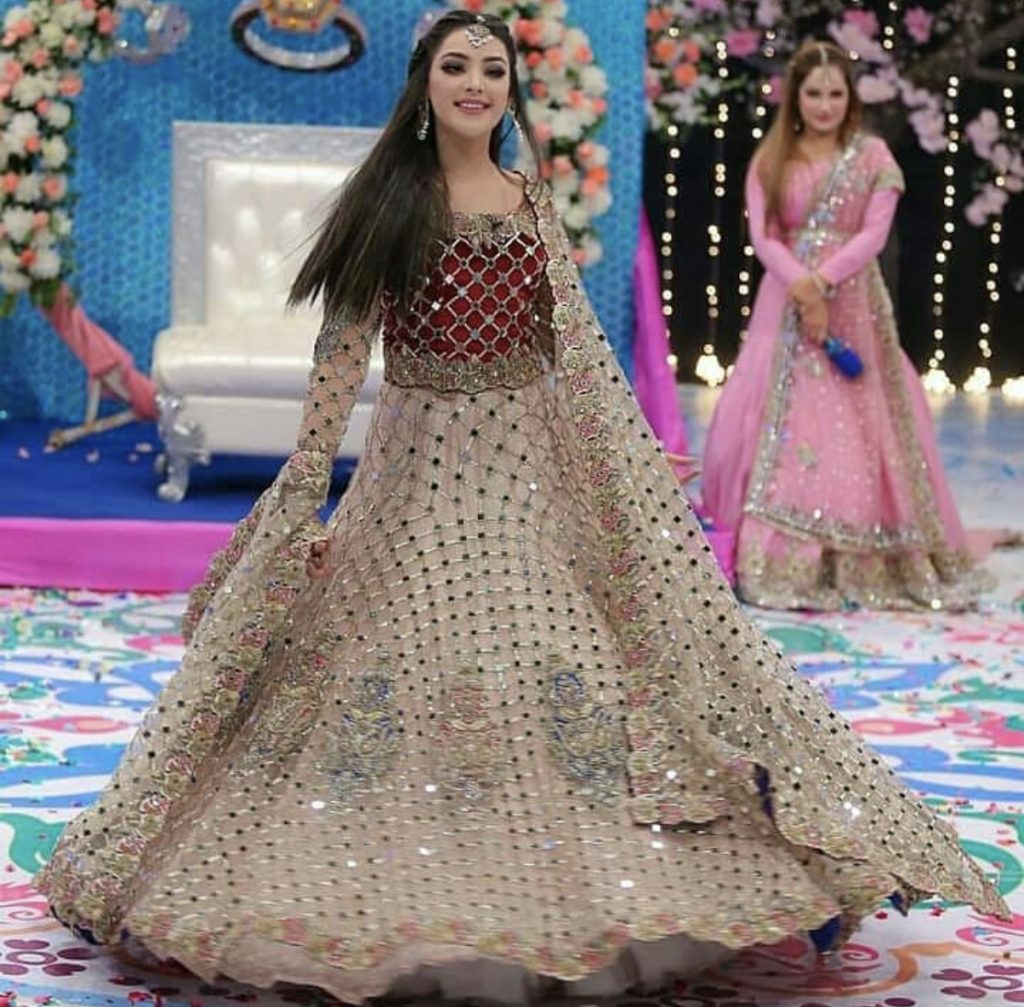 Mayun Collection:
Mayun has become an important function now. Bridesmaids, friends, and family members gather together for the bride and enjoy to the fullest. From rocking on the dance floor to singing old wedding songs, girls makes the night memorable for the bride. Kashees mayun collection full of fresh yellow and orange colours is worth watching. Have a look!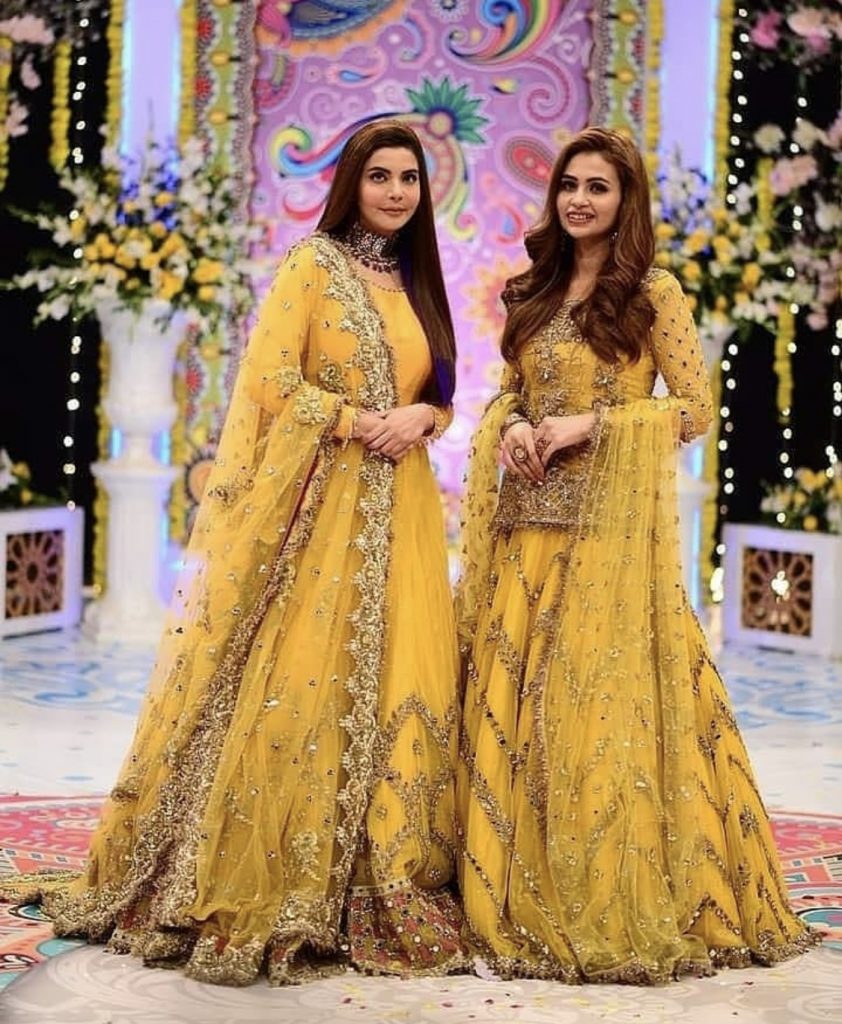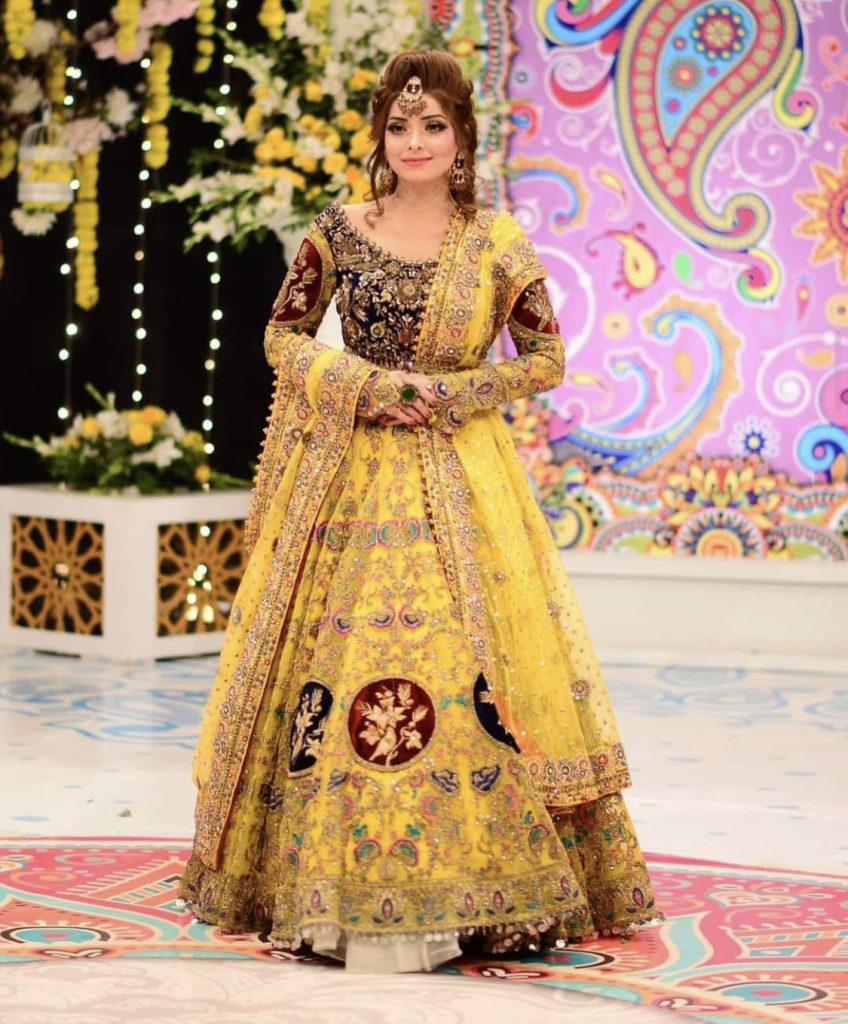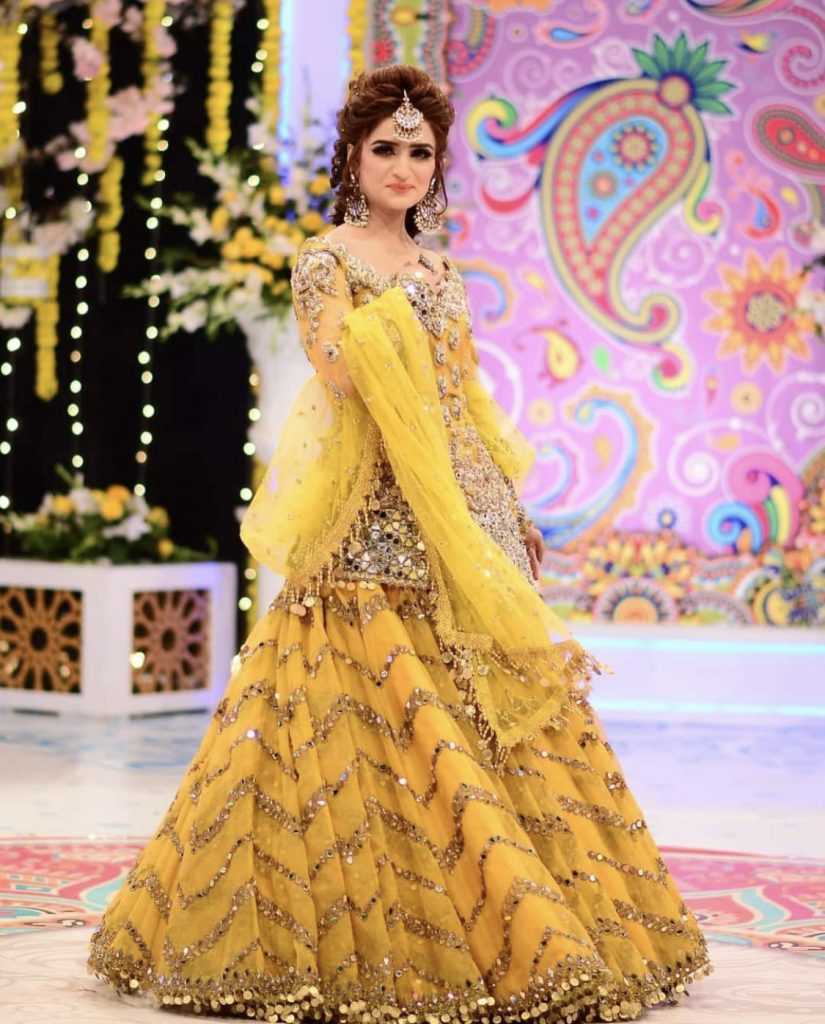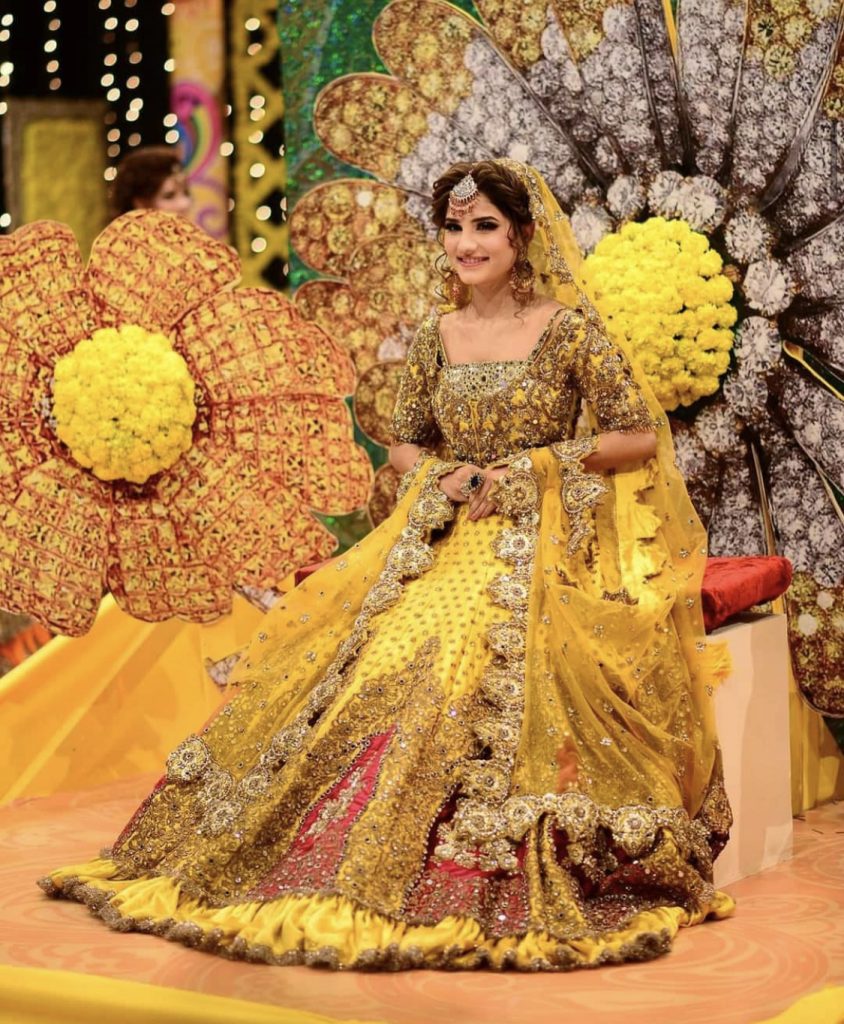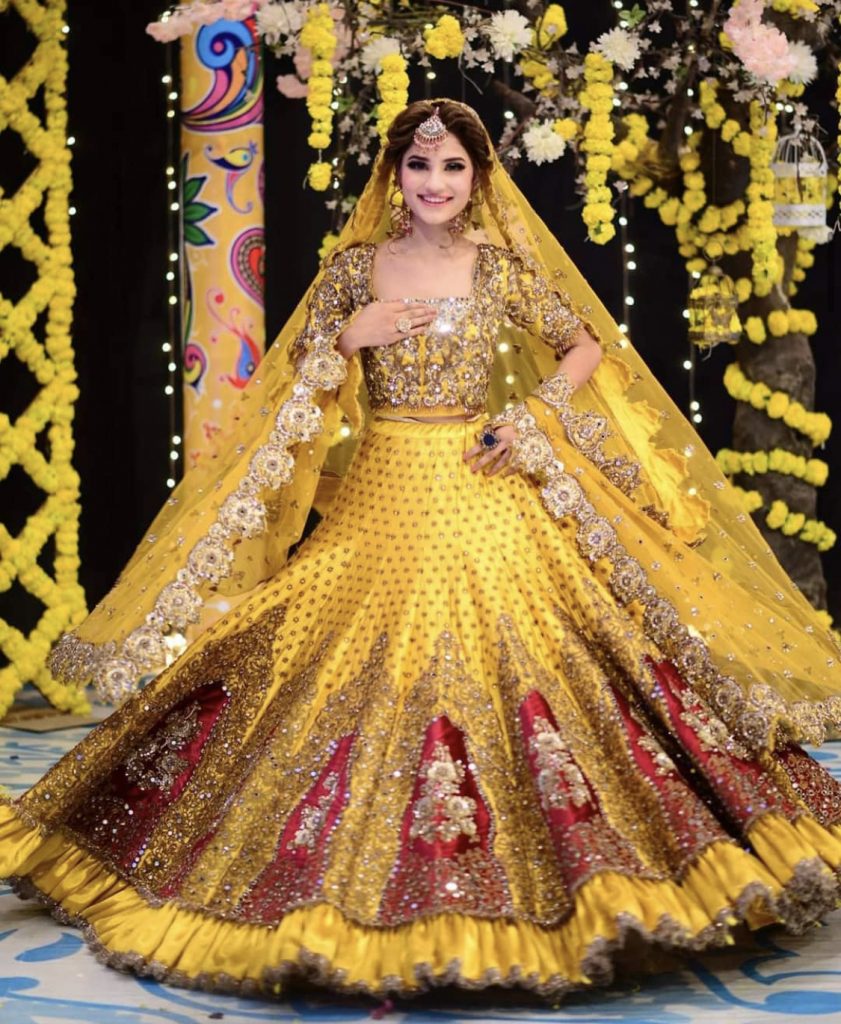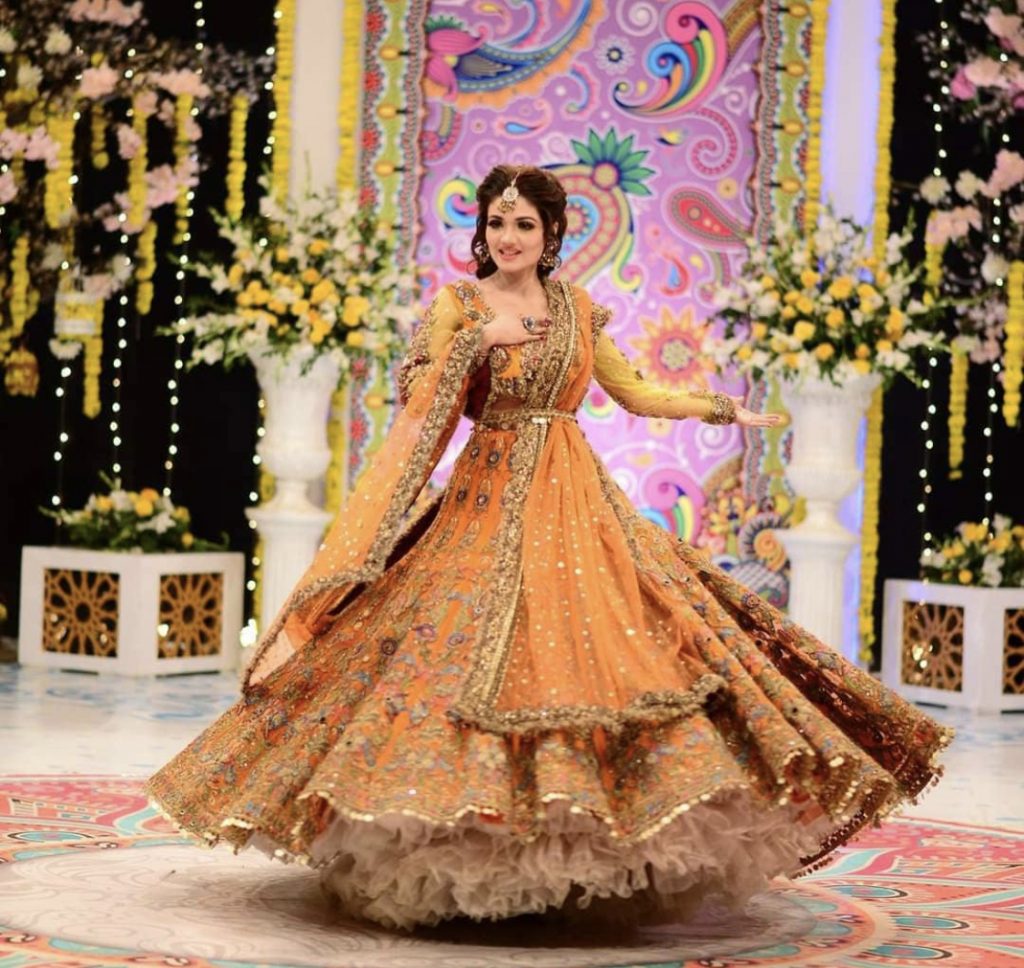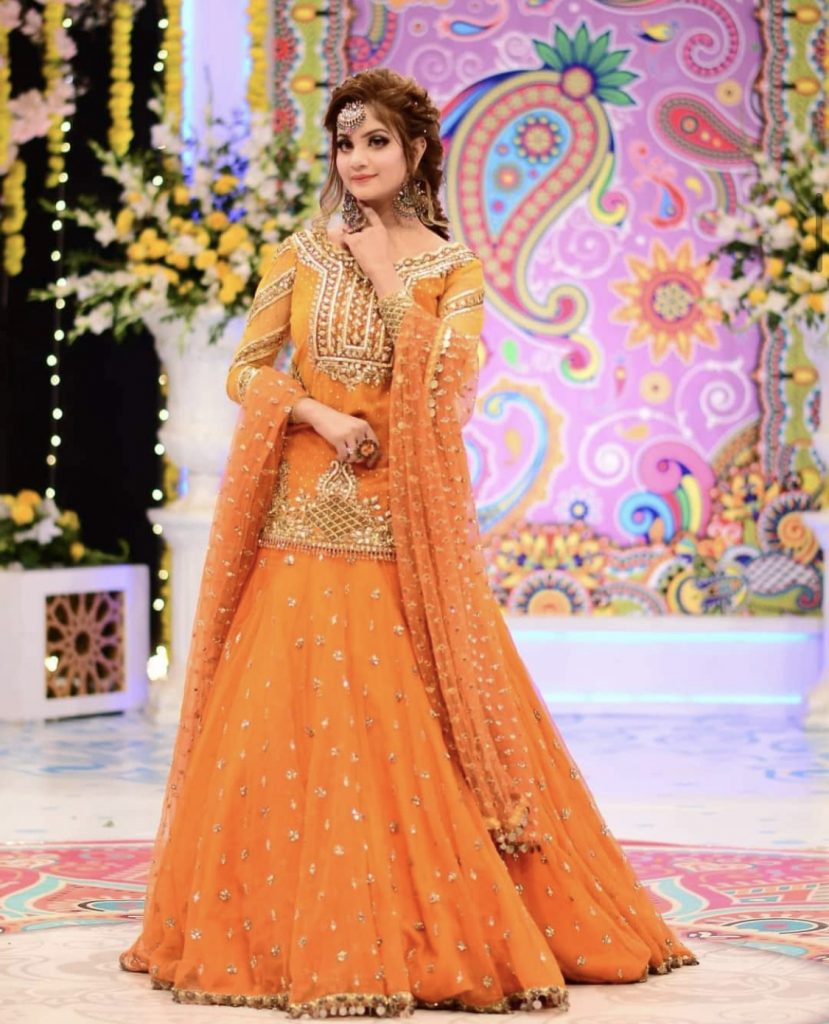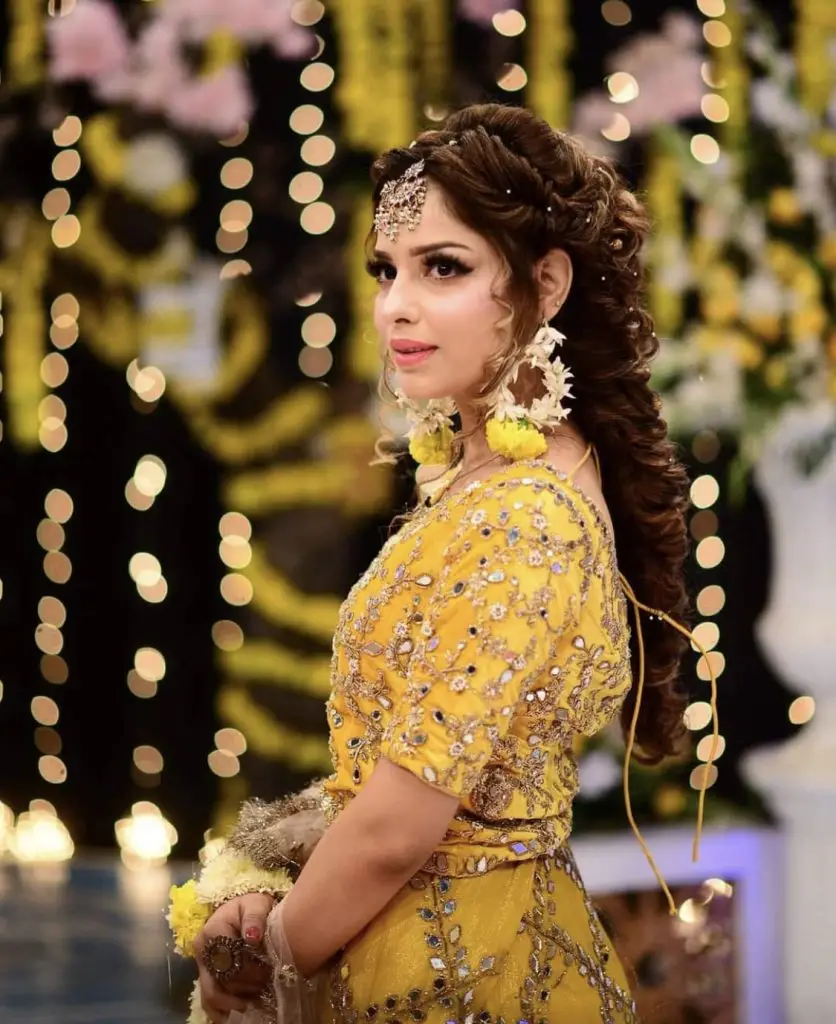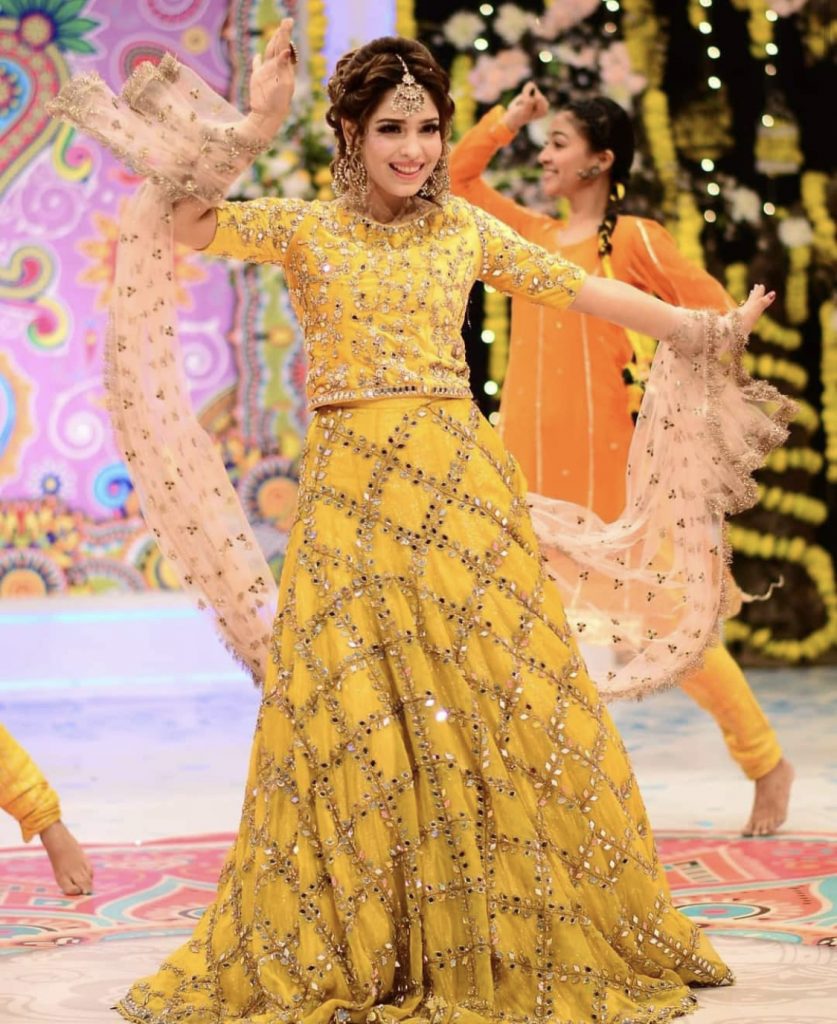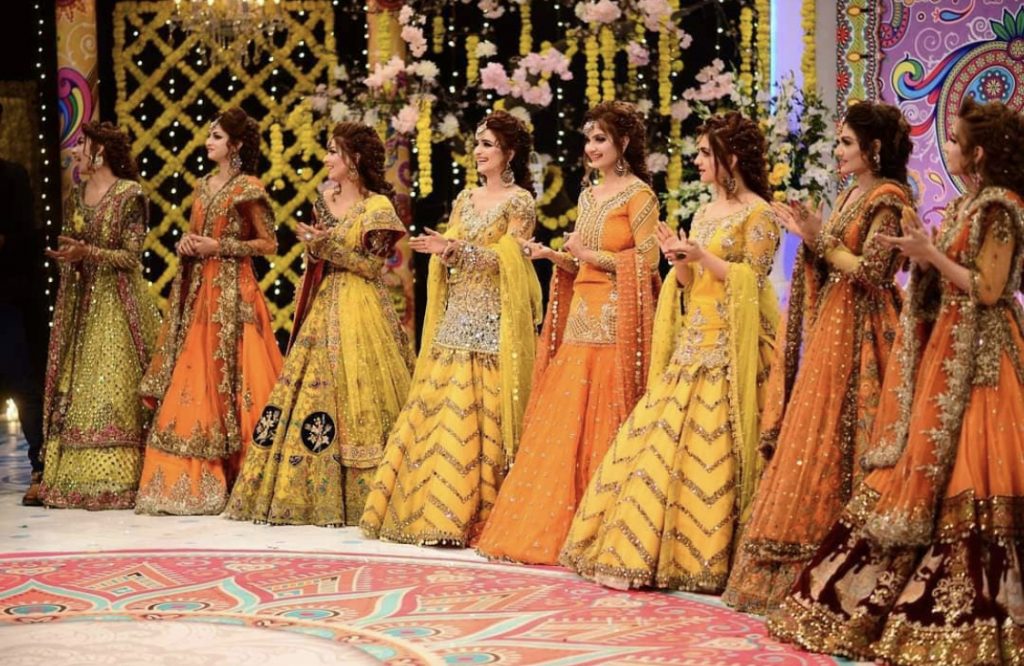 Mehndi Collection:
Mehndi is the real start of the wedding events. It's every girl's dream to have a grand mehndi night where all her friends and family members are invited that makes the event magical. Now-a-days, people start preparing themselves few days before the event and dance their hearts out on the mehndi stage. Kashees mehndi collection is full of vibrant colour ghagra choli, just the way brides-to-be wants.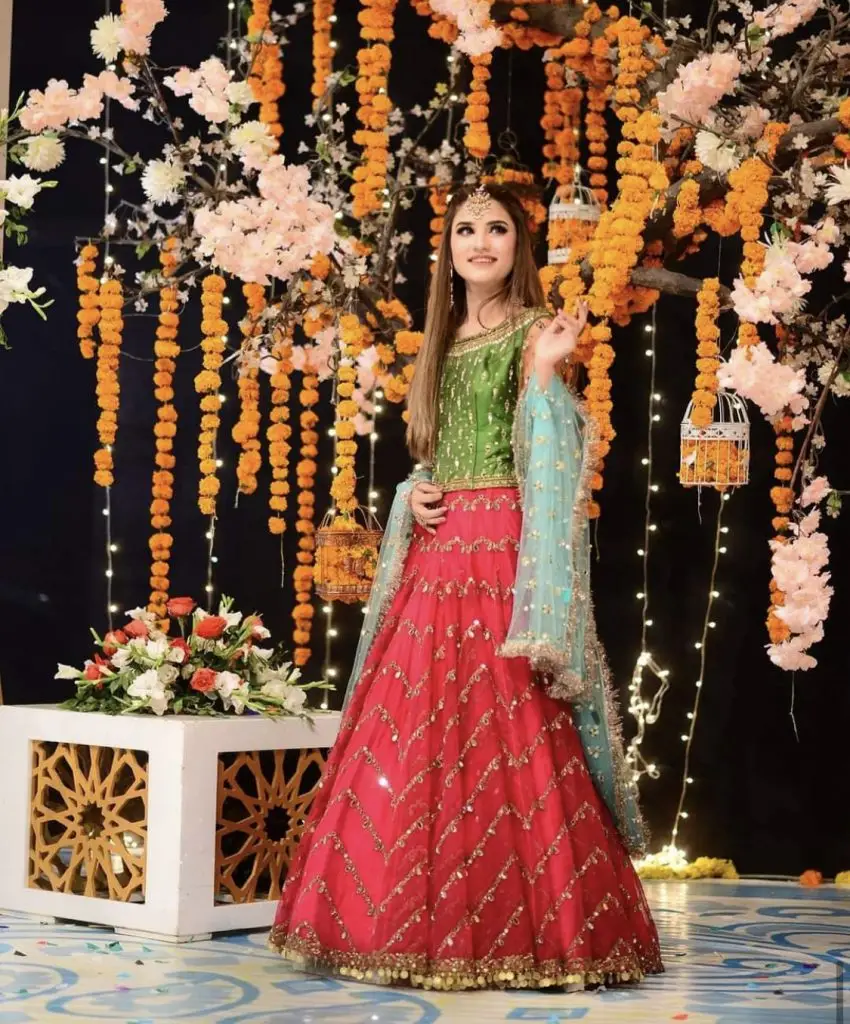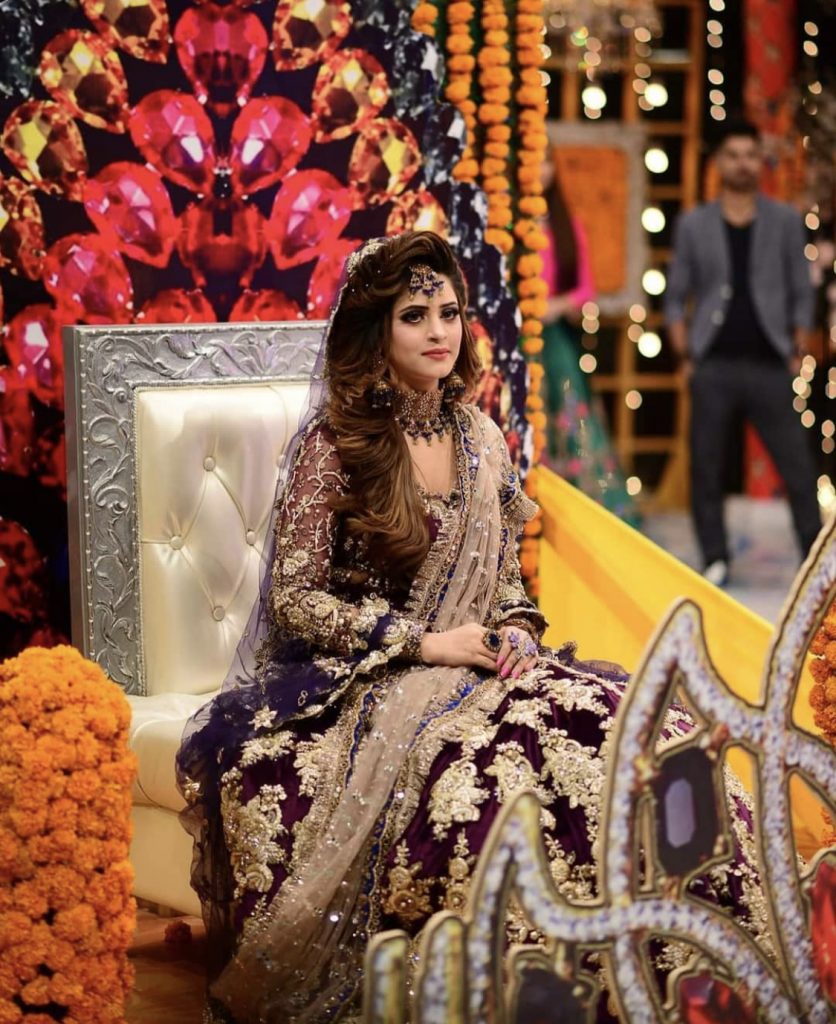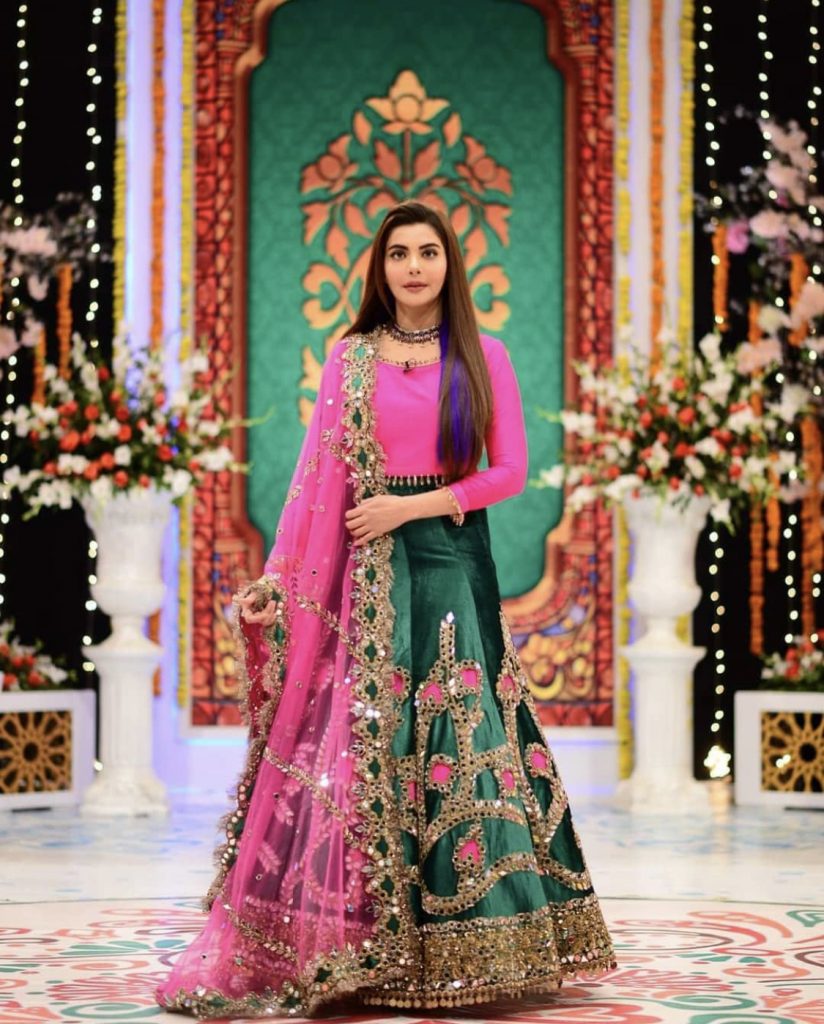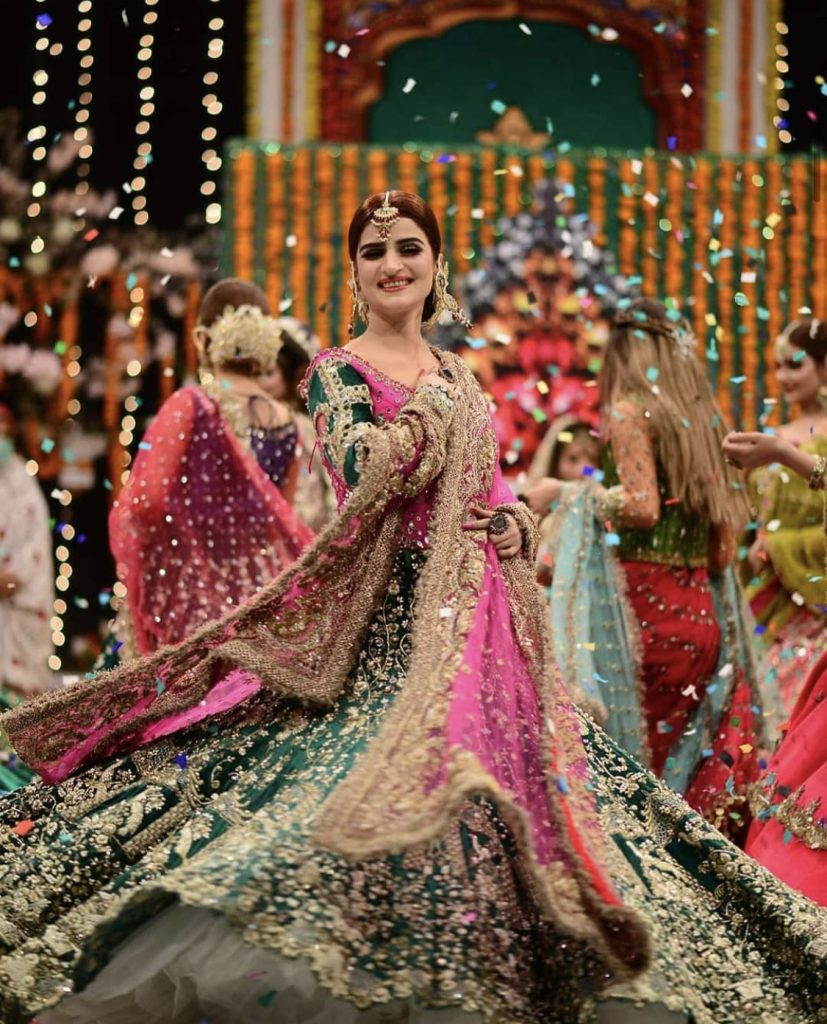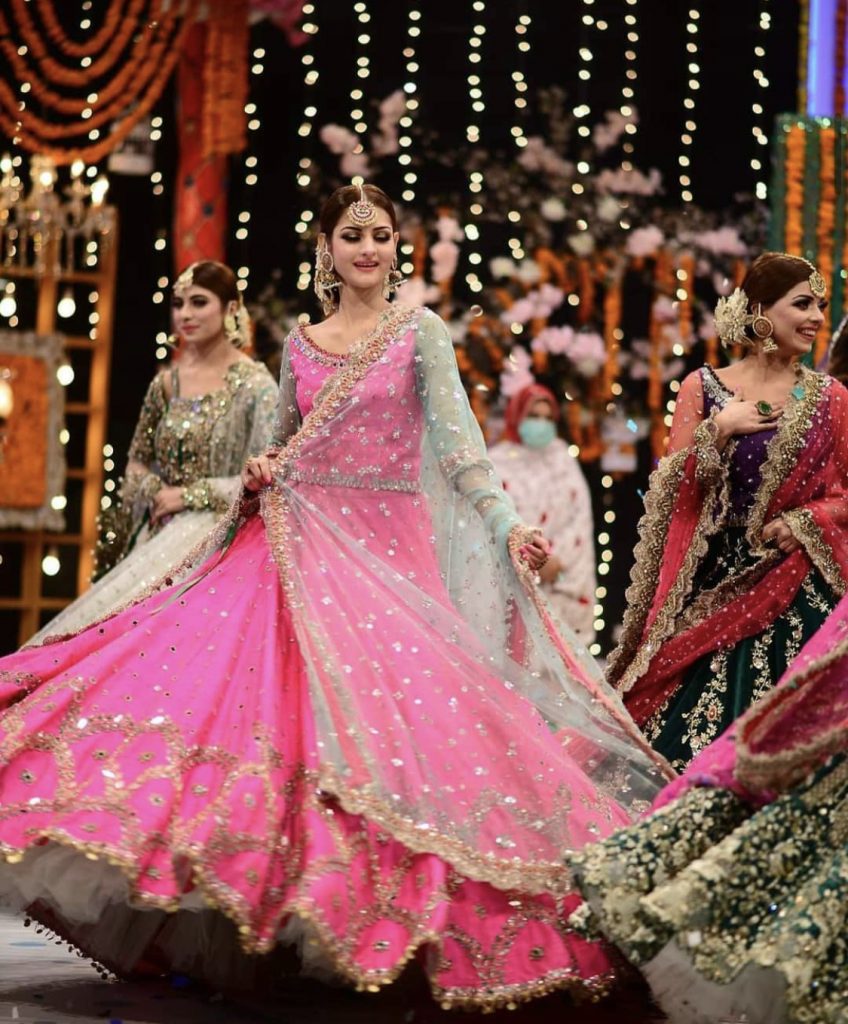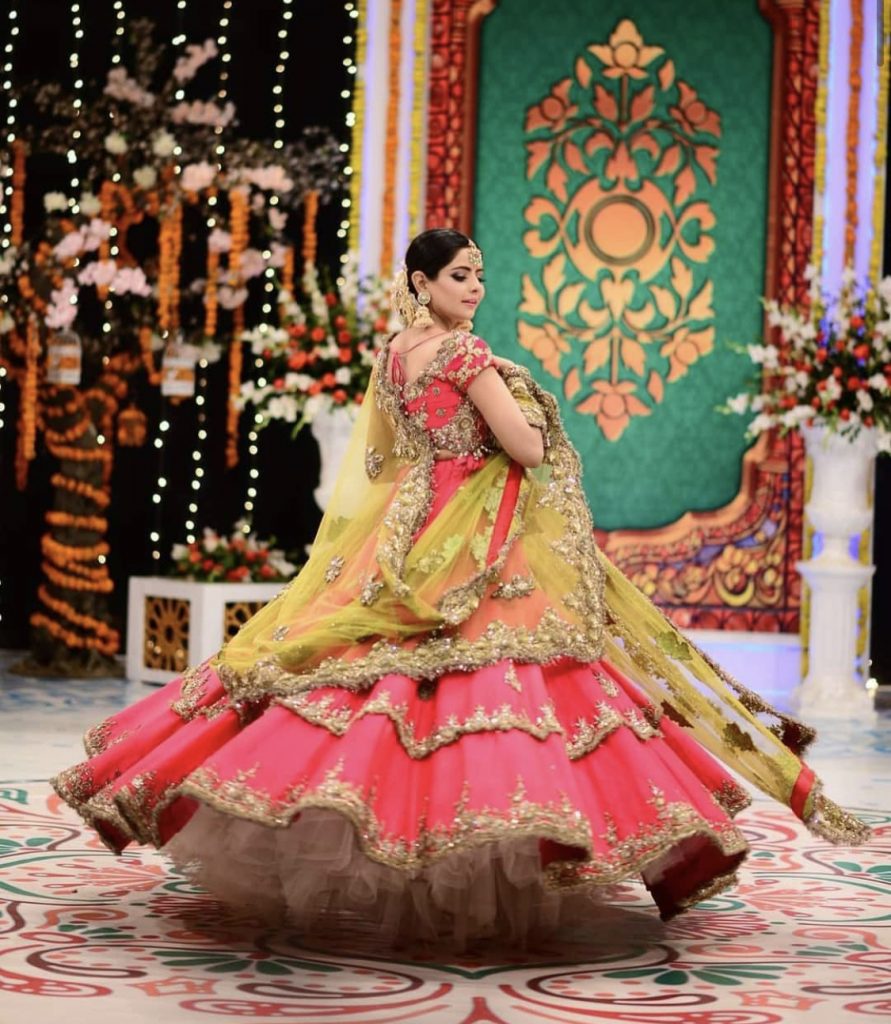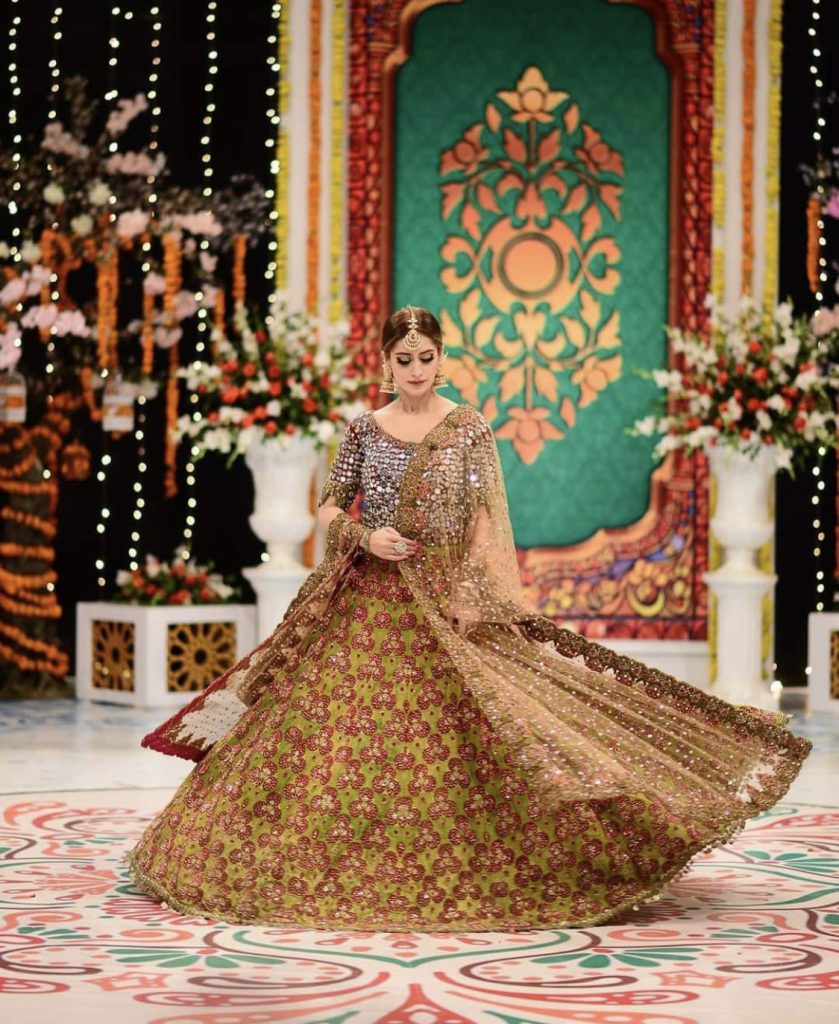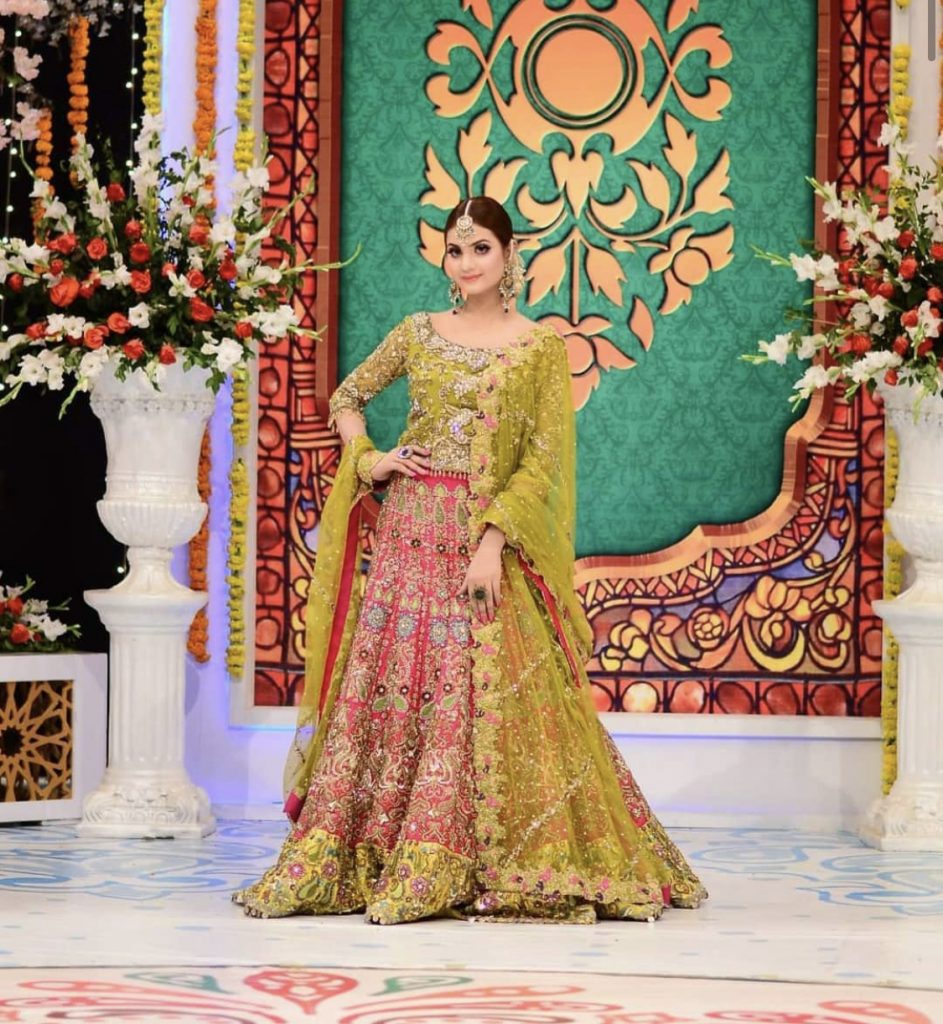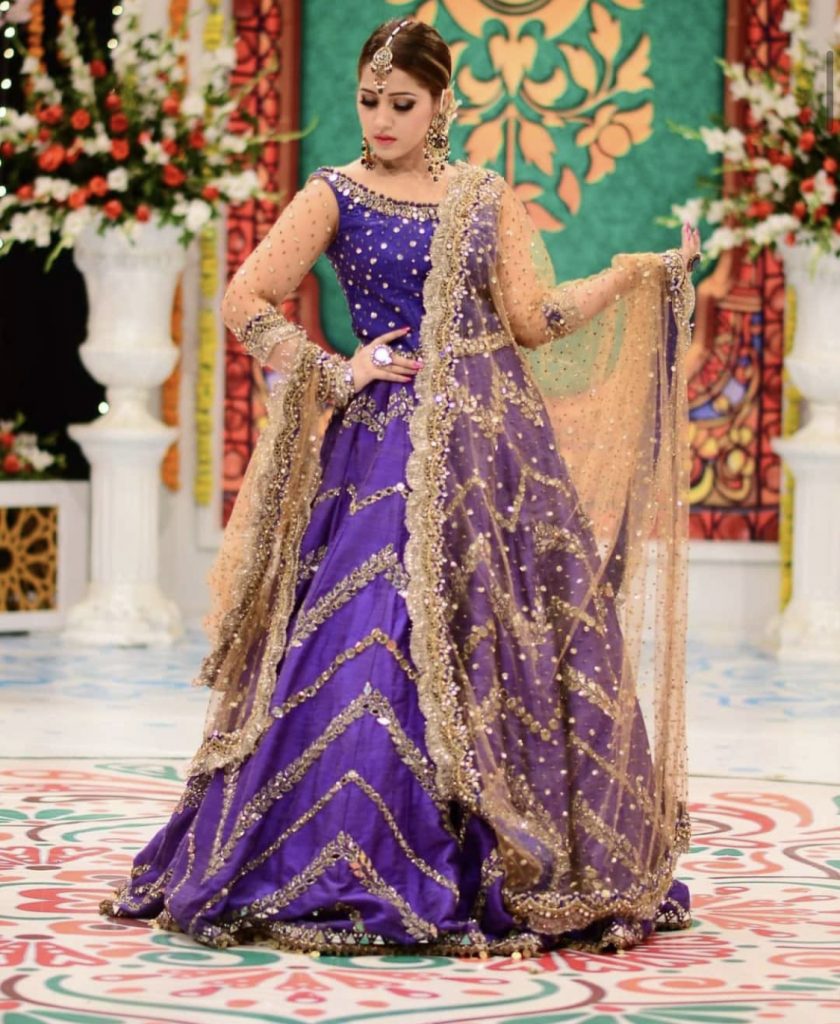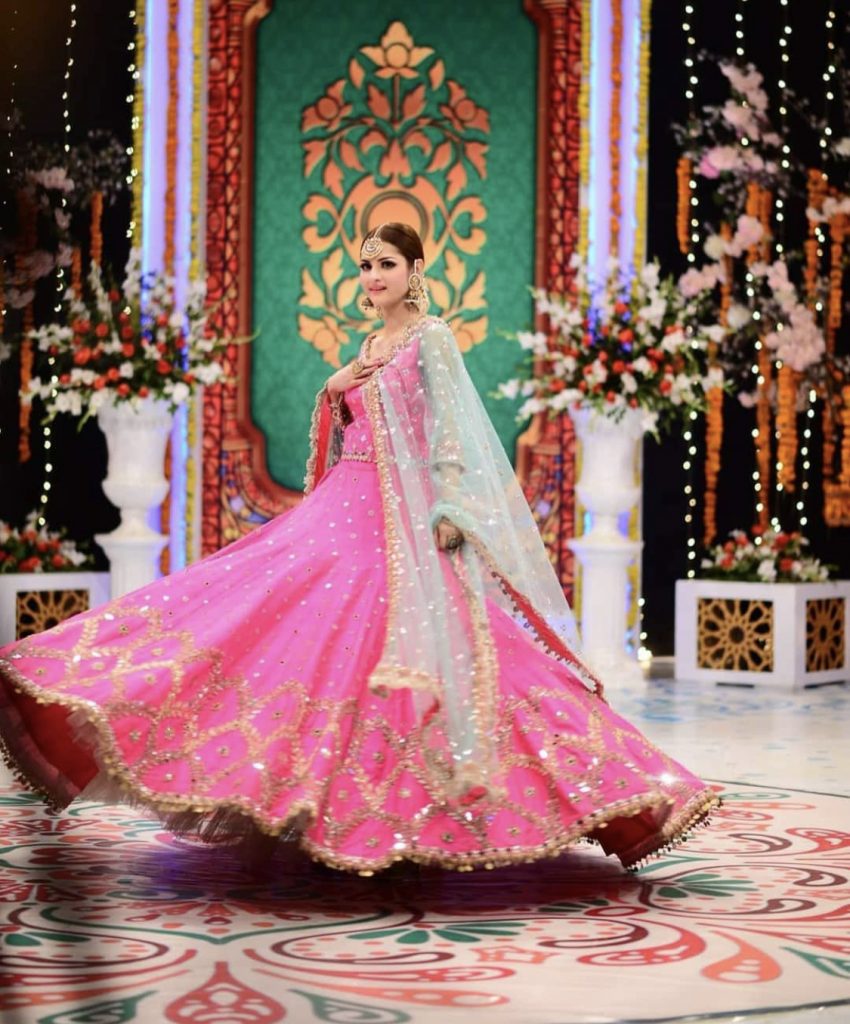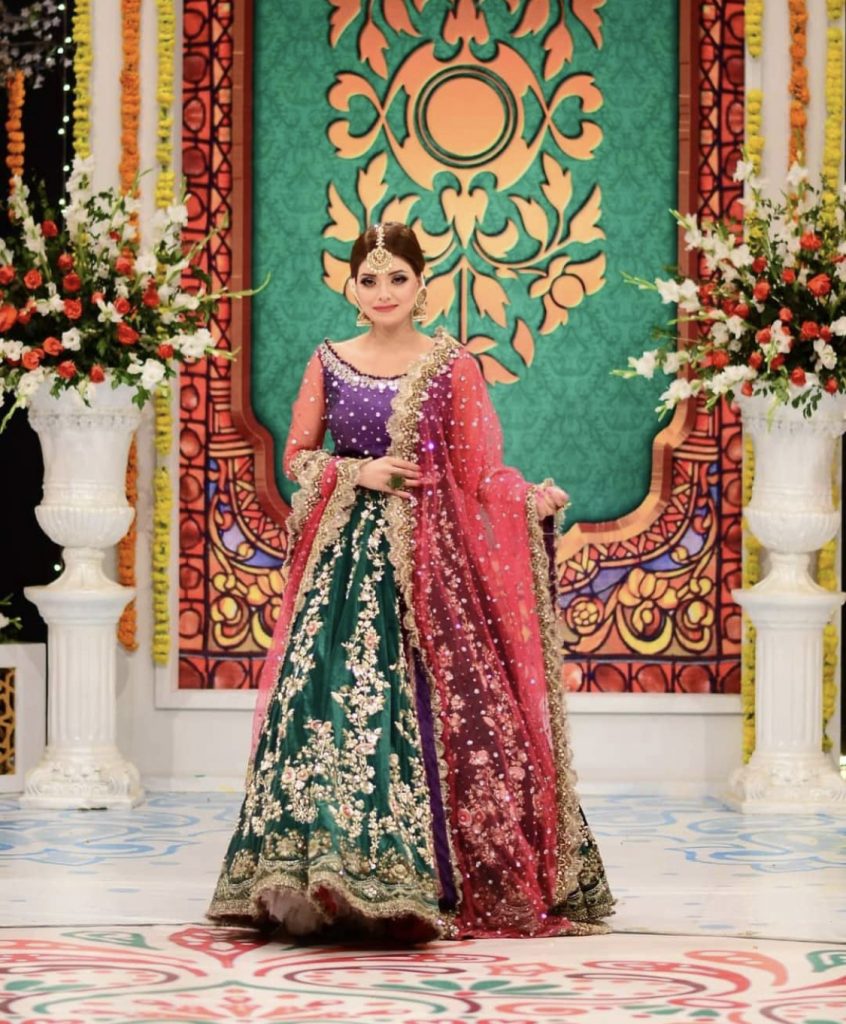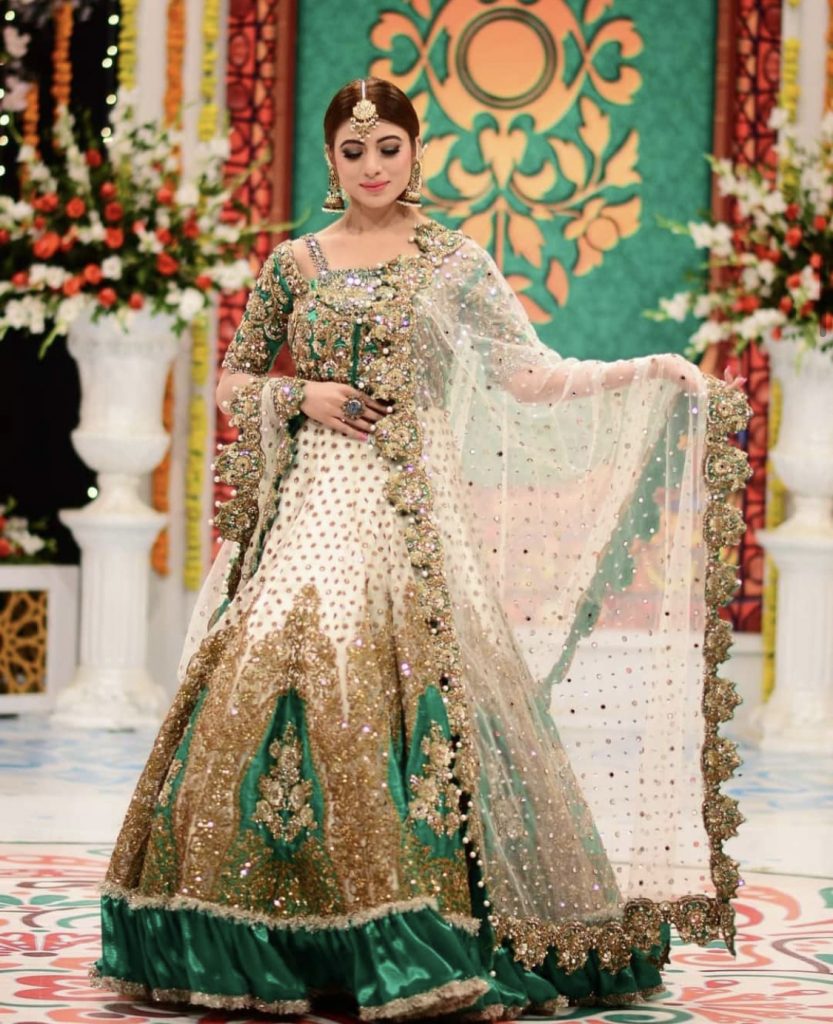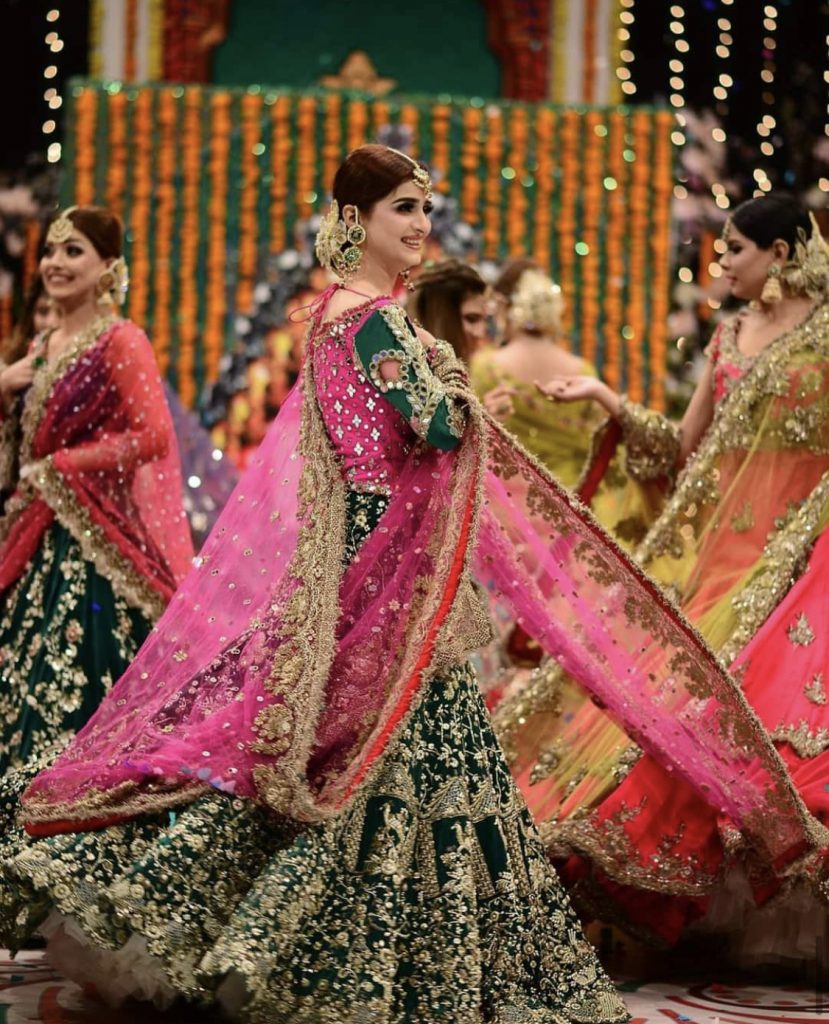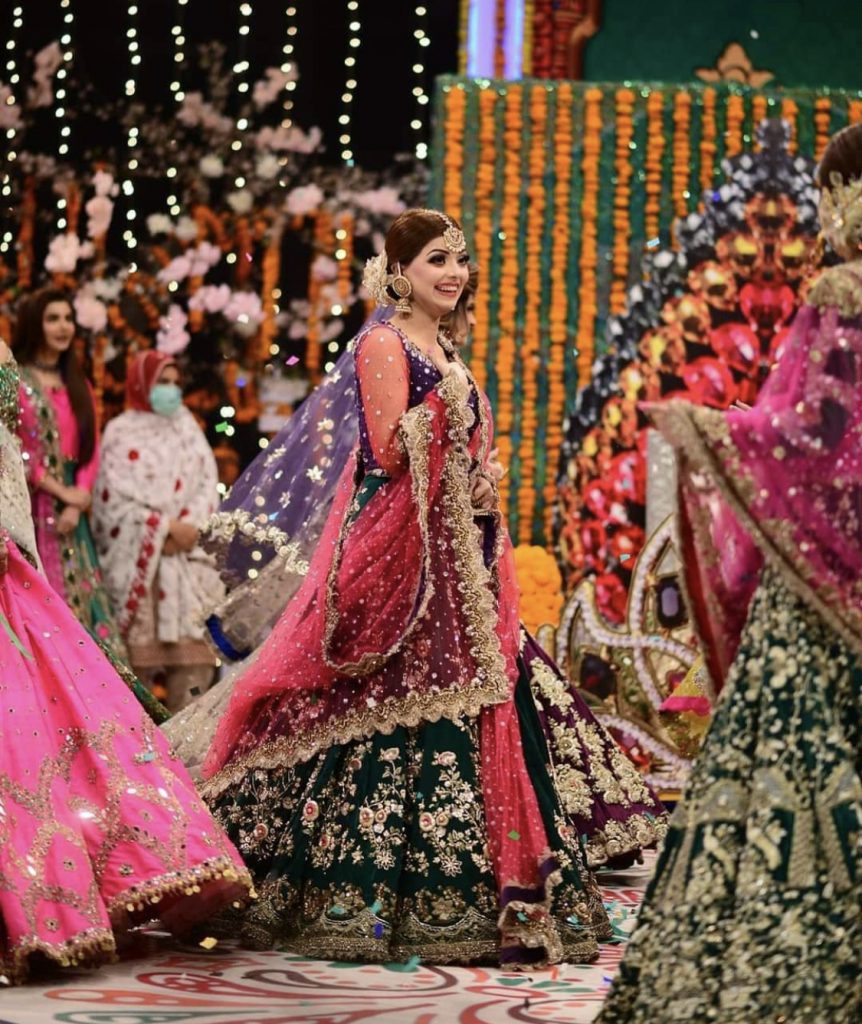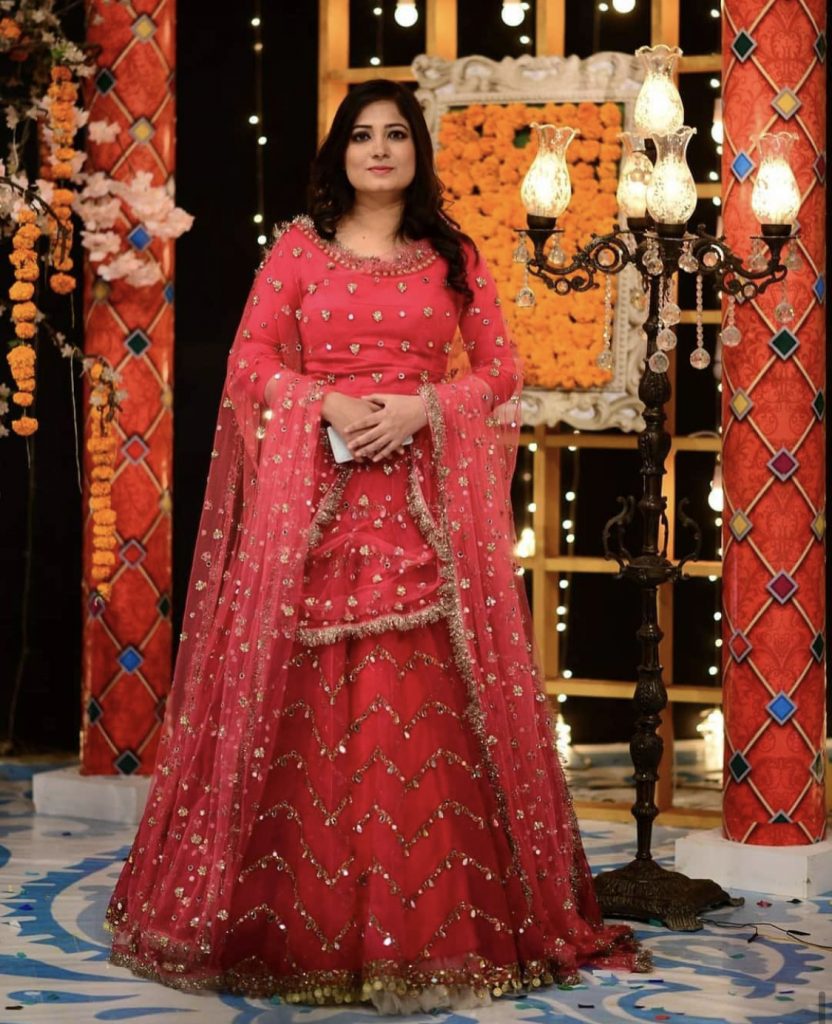 Baraat Collection:
Kashees baraat collection is full of heavy ghagras with simple velvet cholis. The golden tilla work on different shades of red enhances the beauty of bride's dress on her big day. Plain cholis will make the bridal jewellery more prominent then heavy embroidered tops. Scroll down and check out Kashees Baraat collection for this wedding season.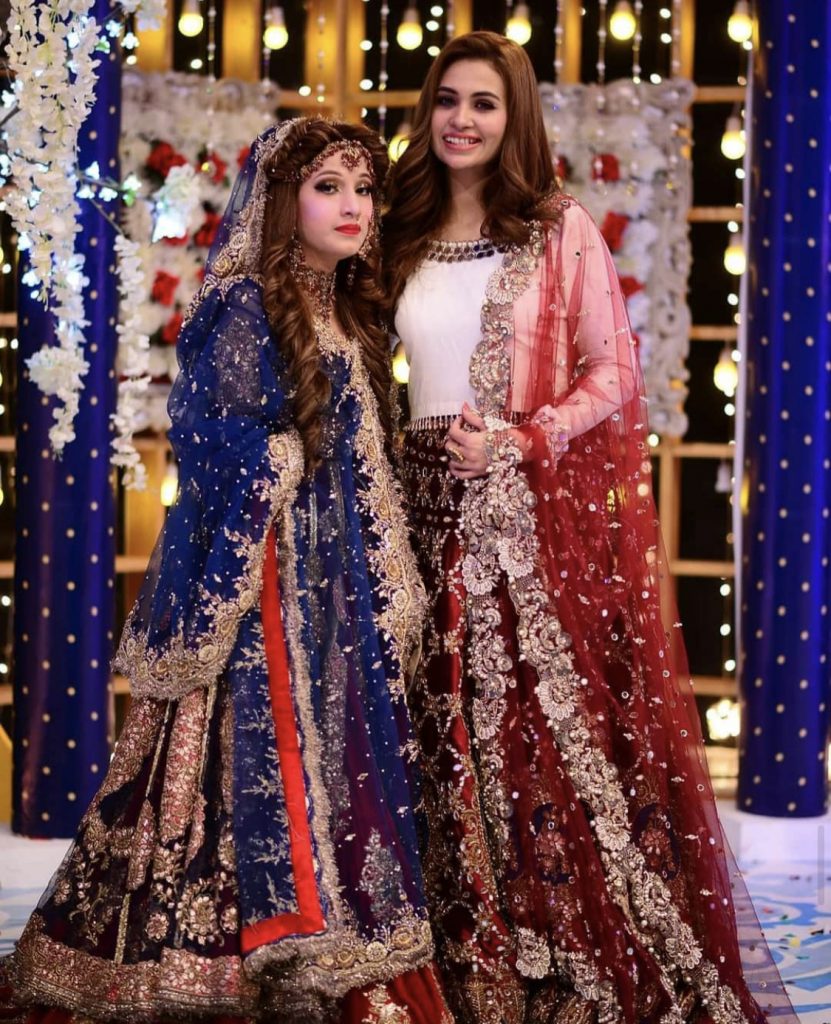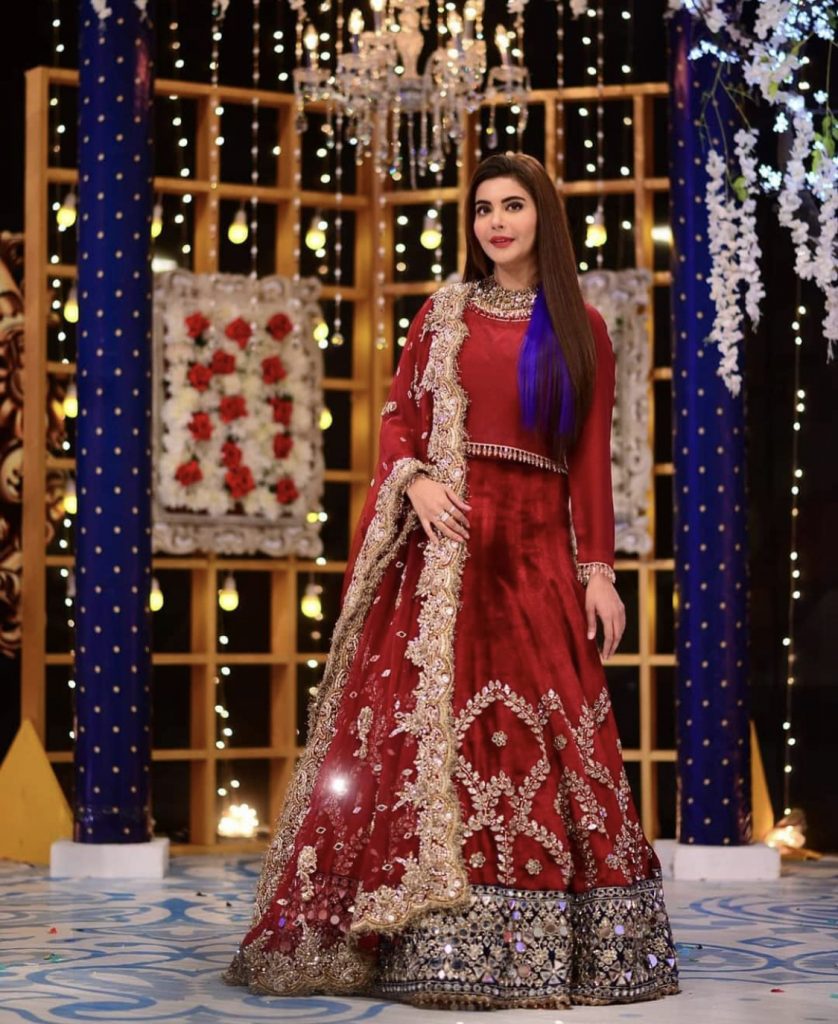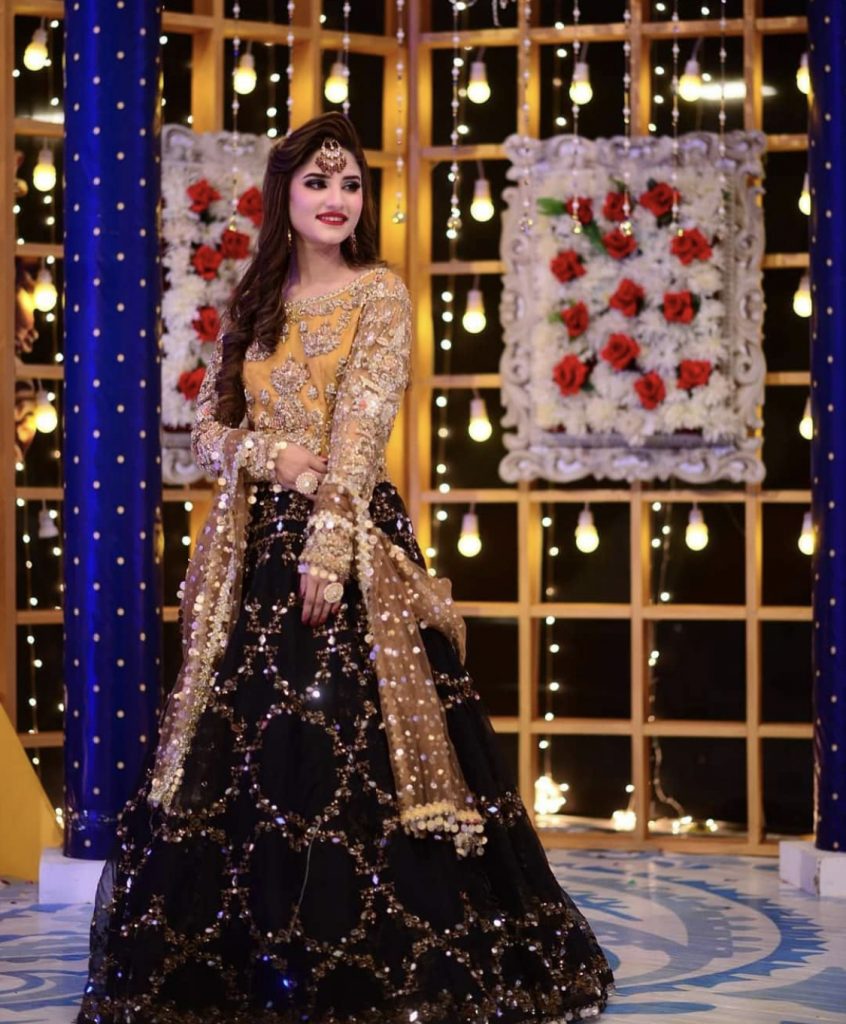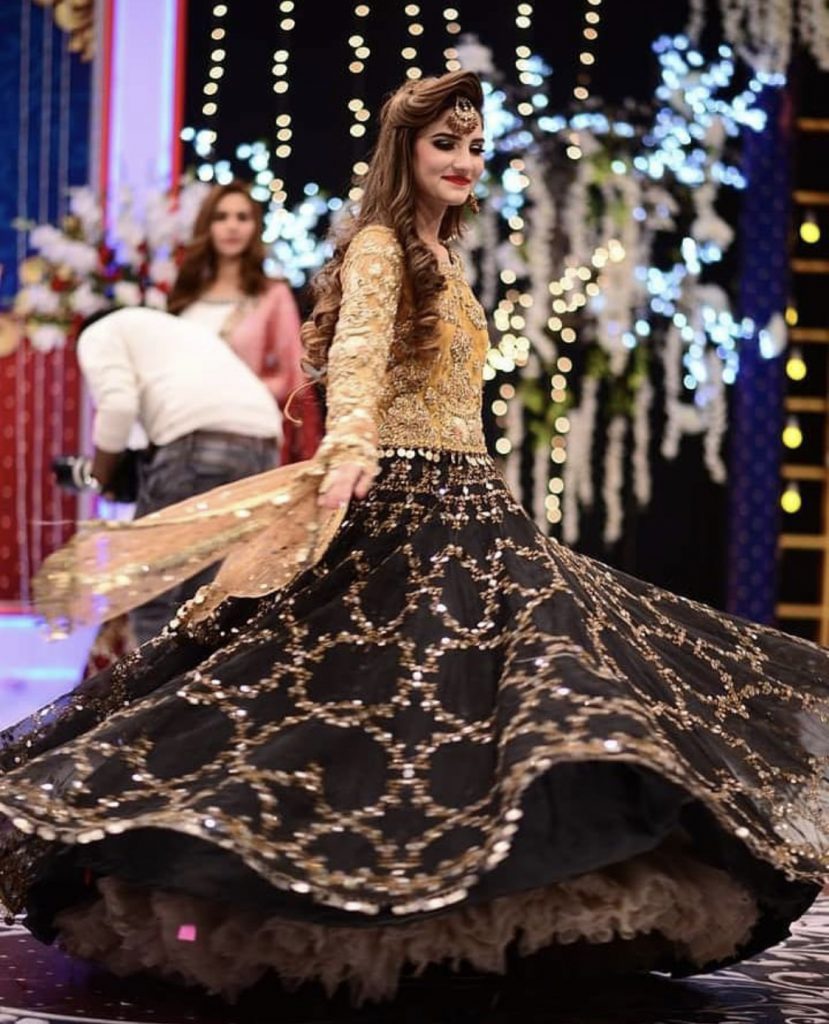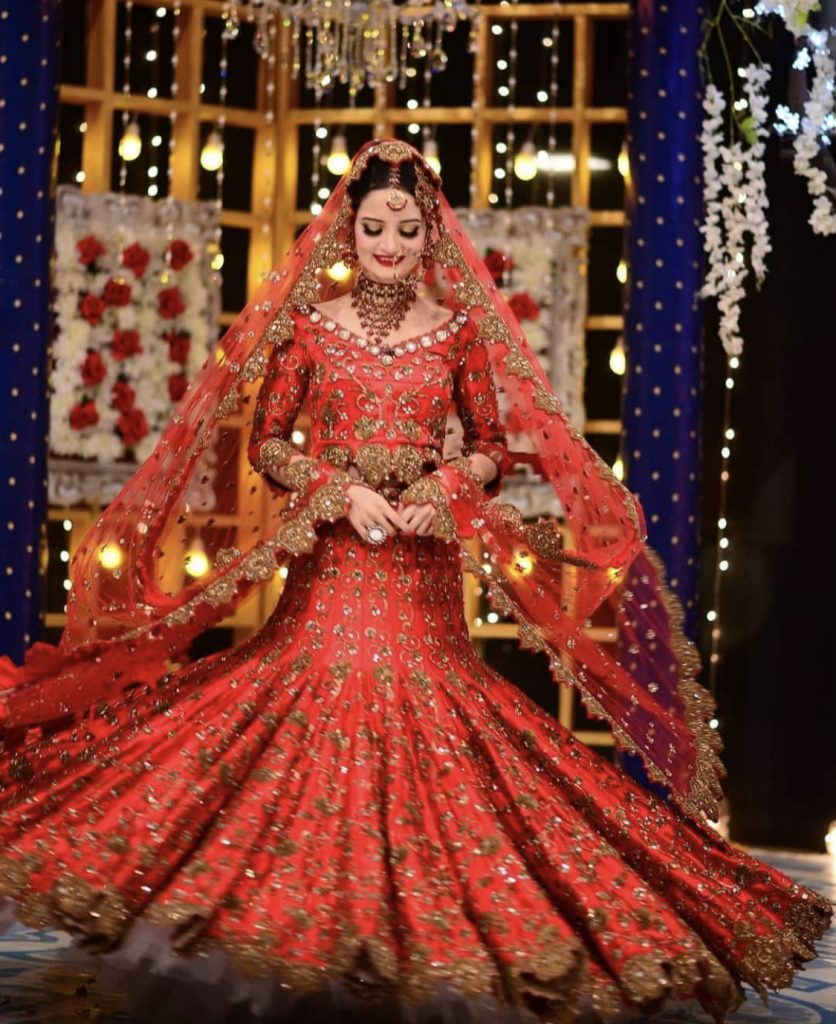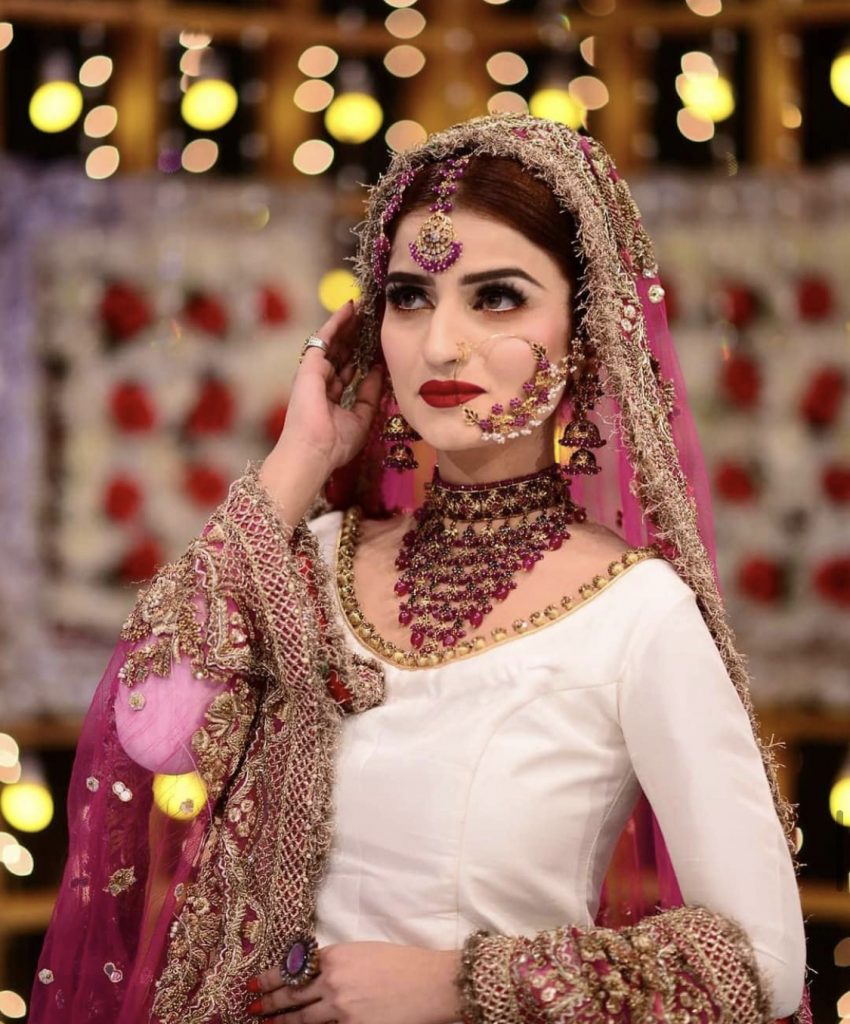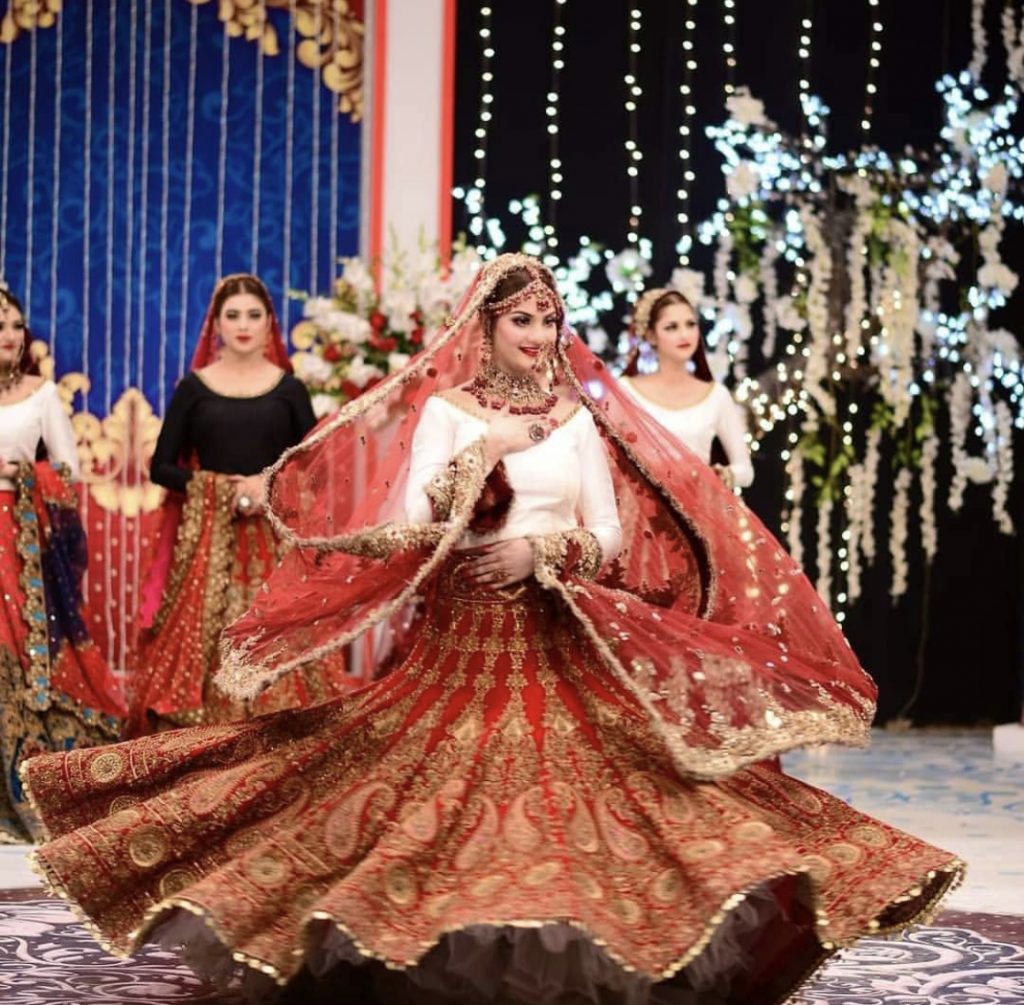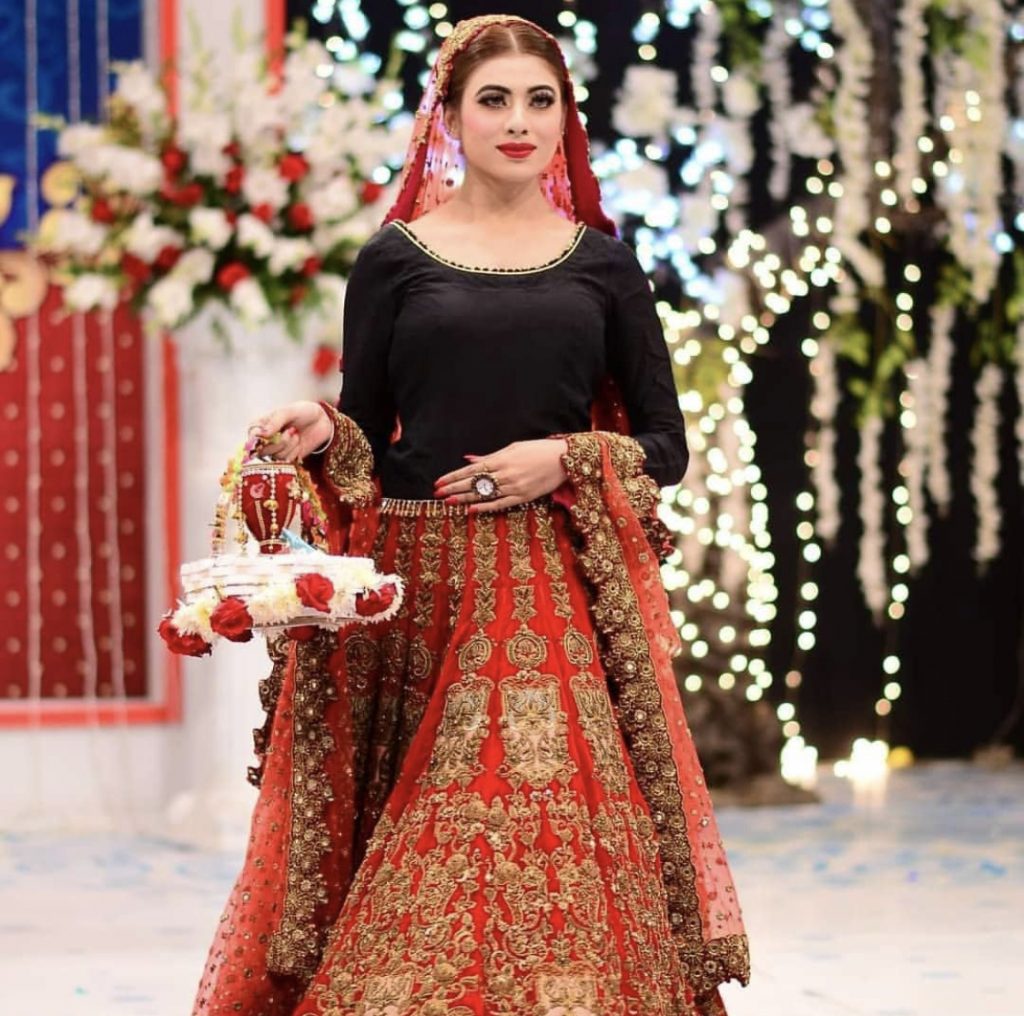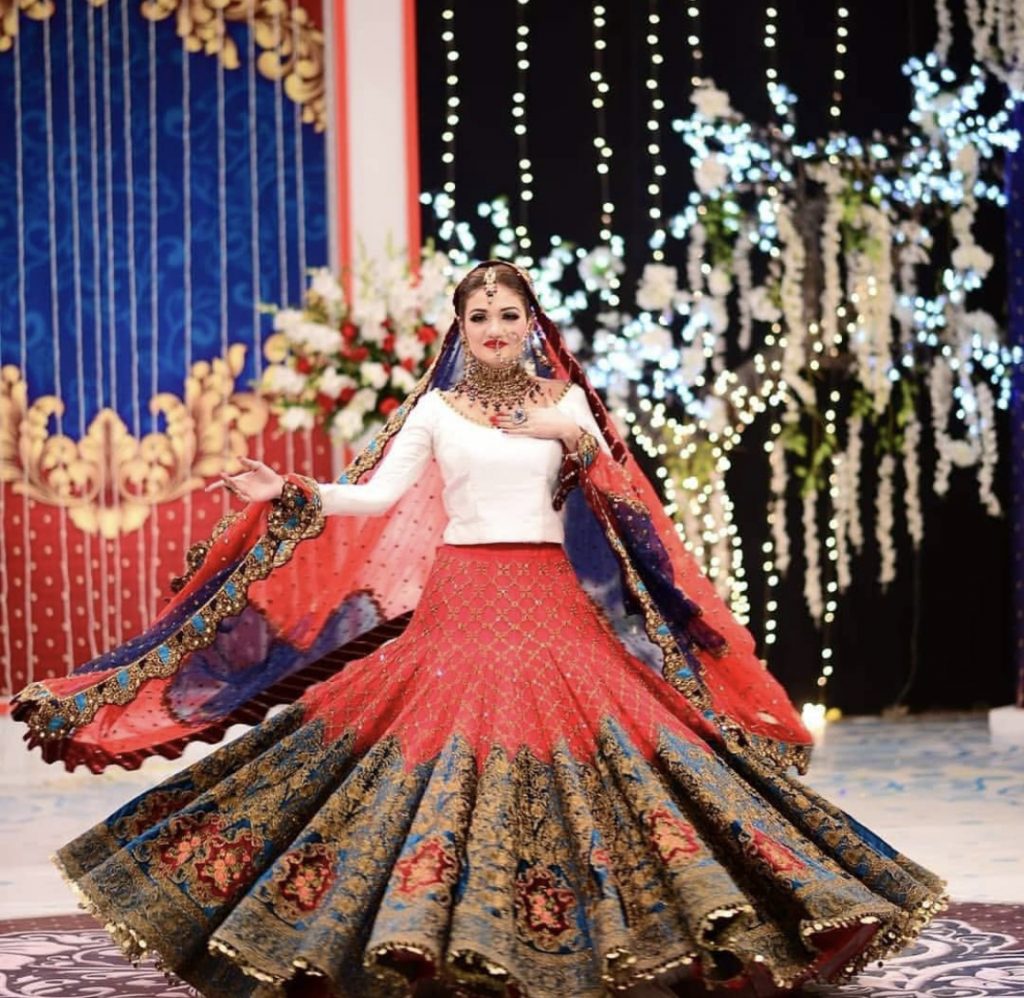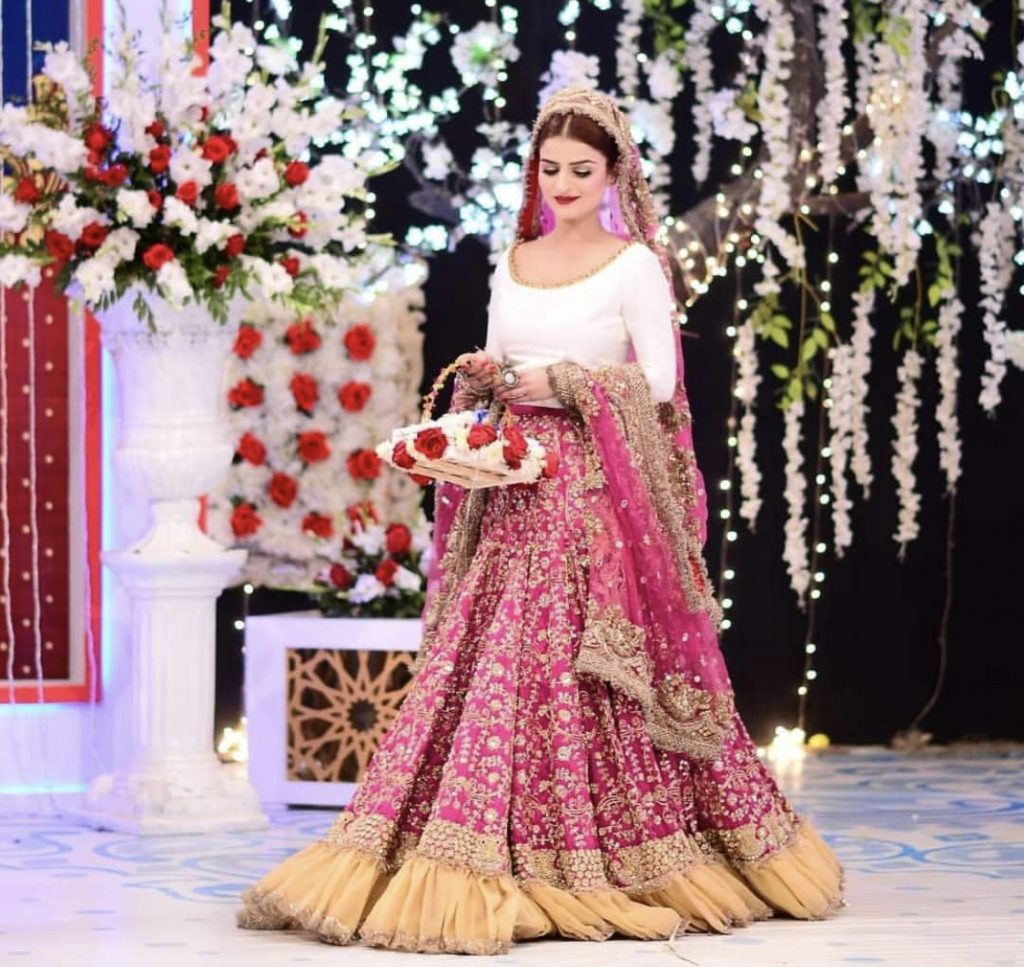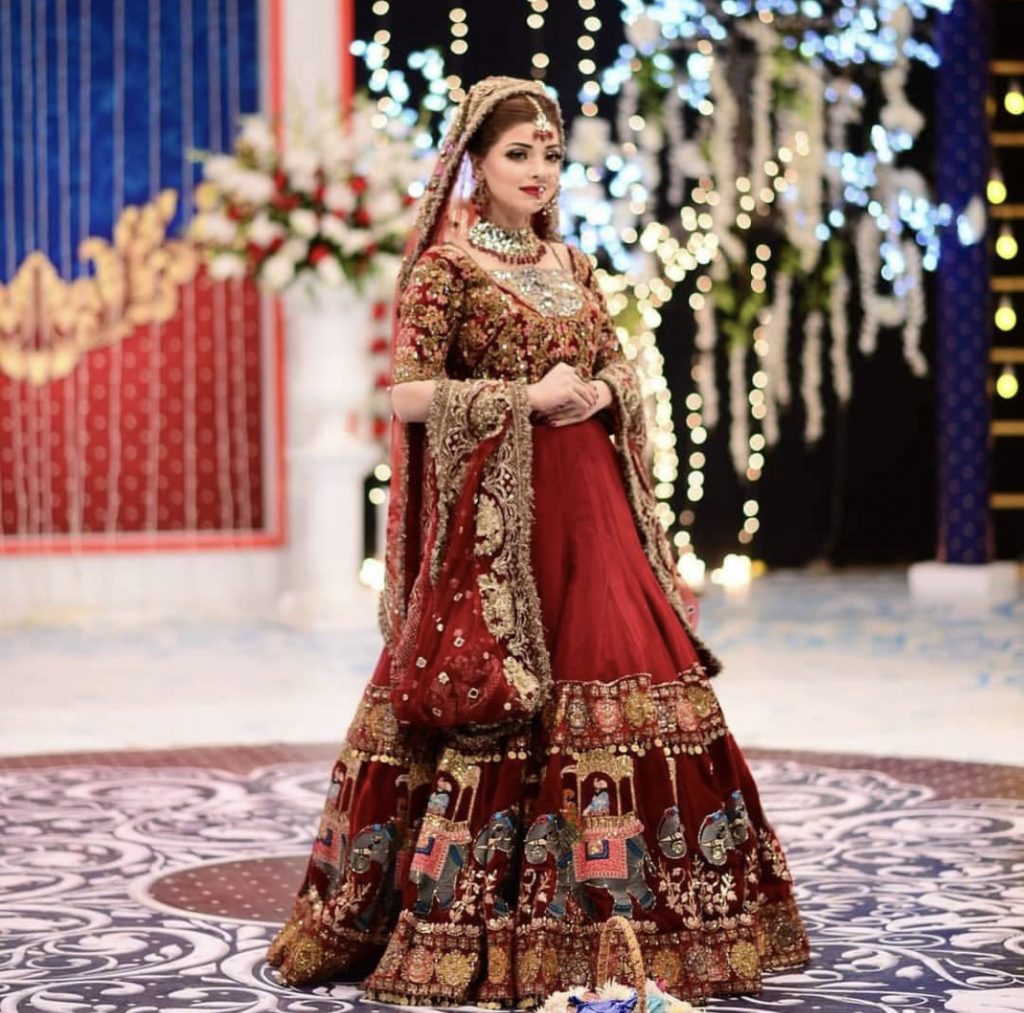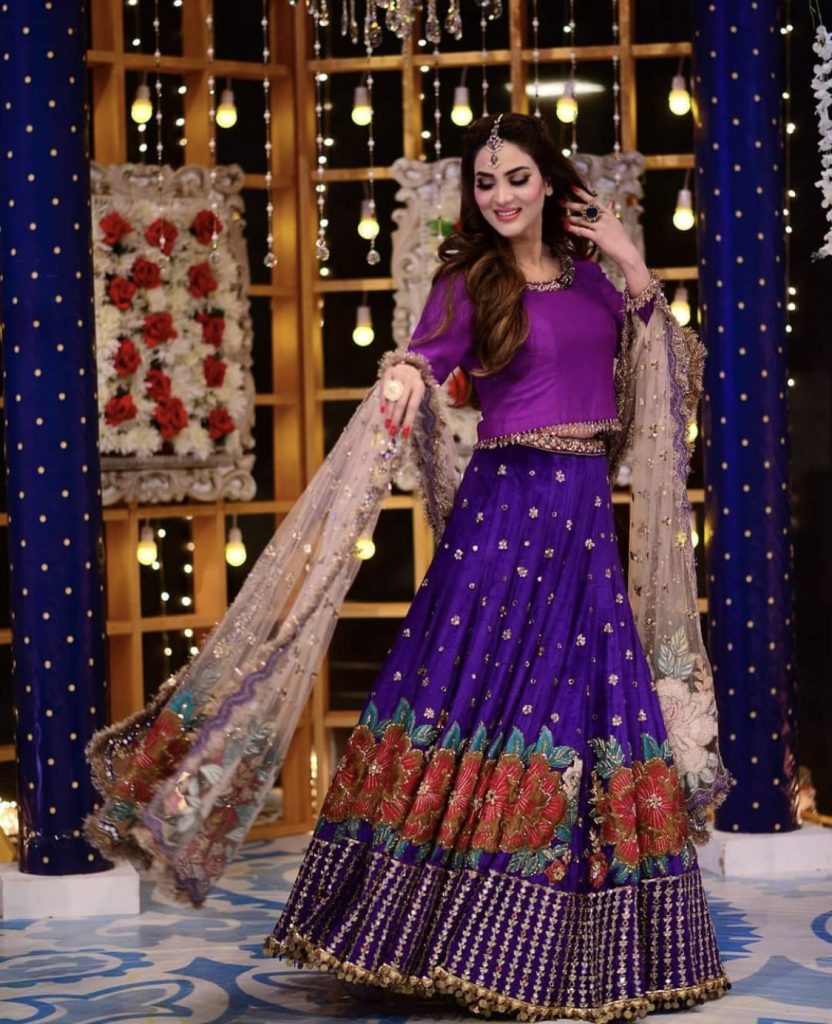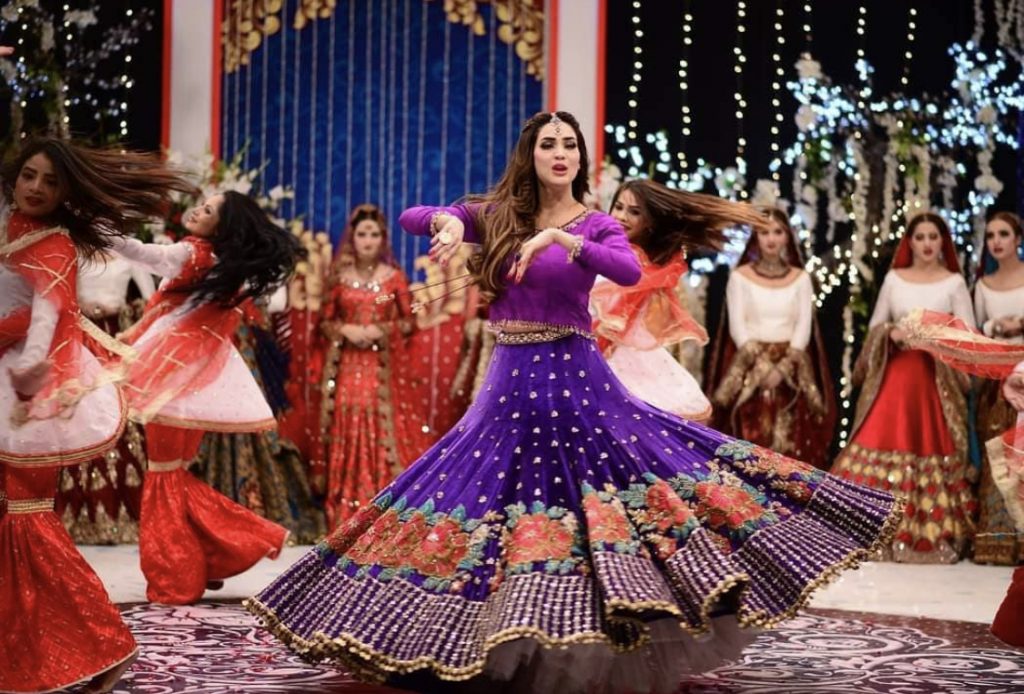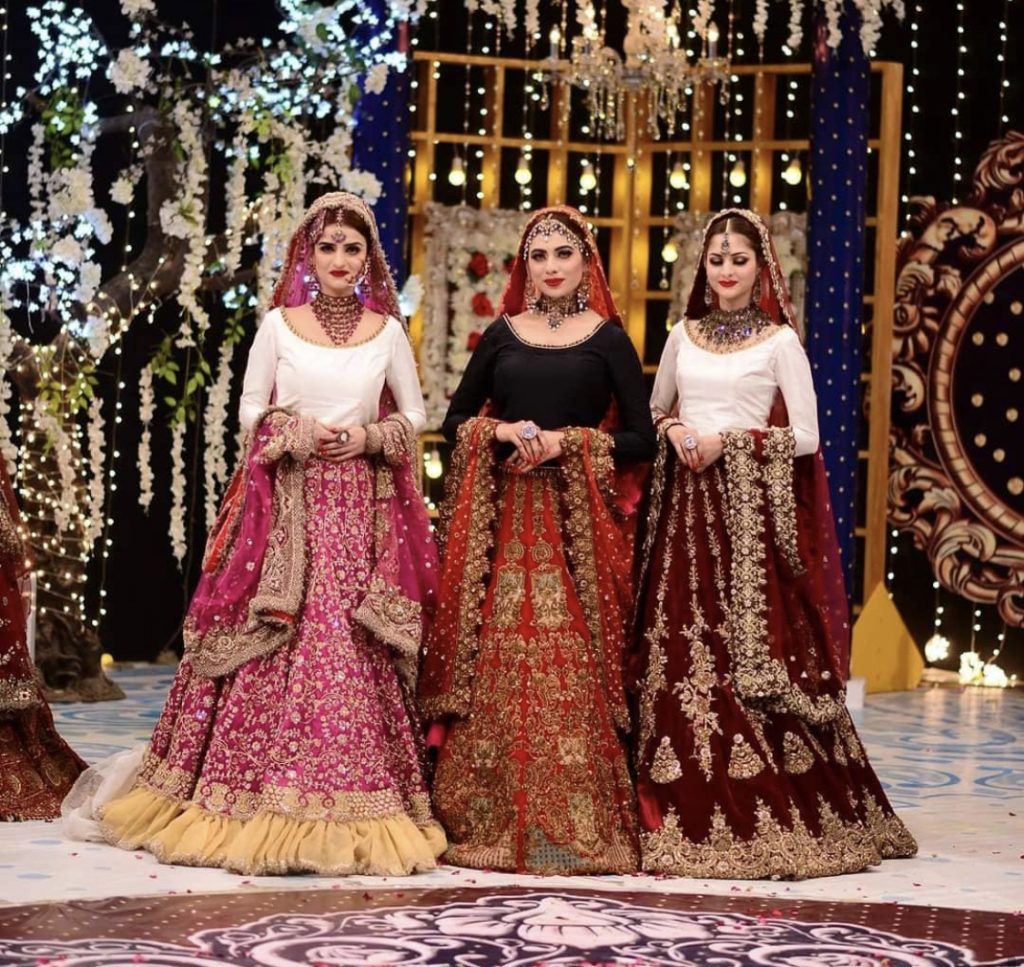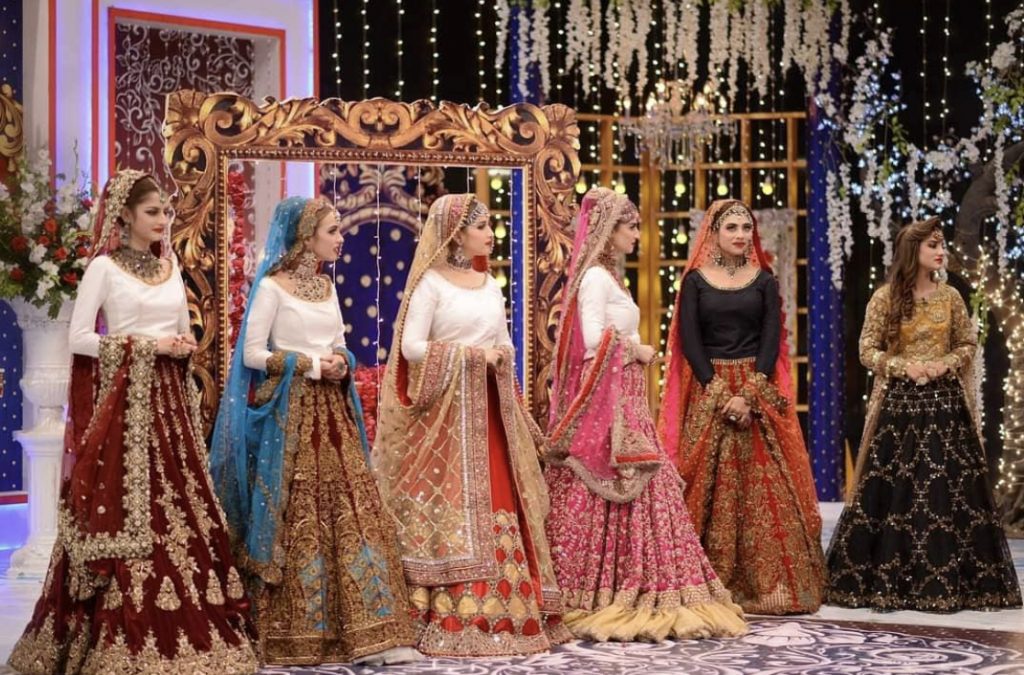 Valima Collection:
Valima is the end of a wedding event and people want it to be calm and simple. The other events are hectic for both bride and the groom, therefore, valima is a soft-themed function that conclude everything is a peaceful way. Keeping this in mind, Kashees and his team presents a very soft valima collection that melt the hearts of the viewers. Pastel colour bridal dress with modern style embroidery is perfect for young brides-to-be. Check it out!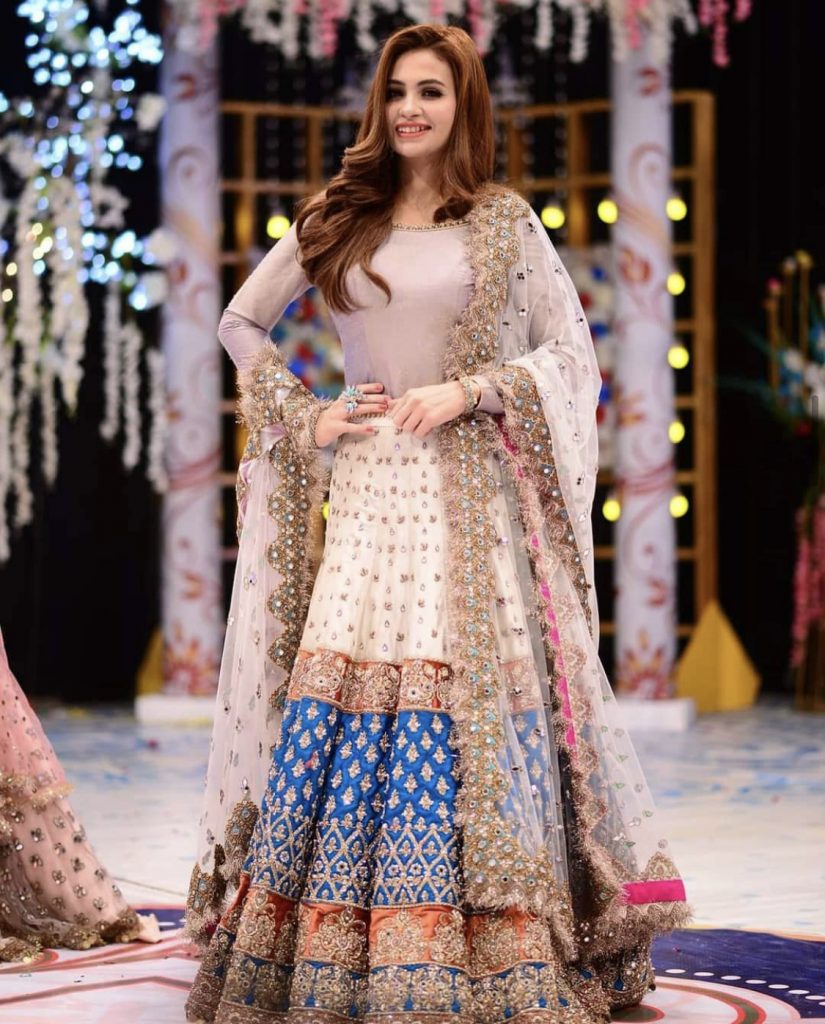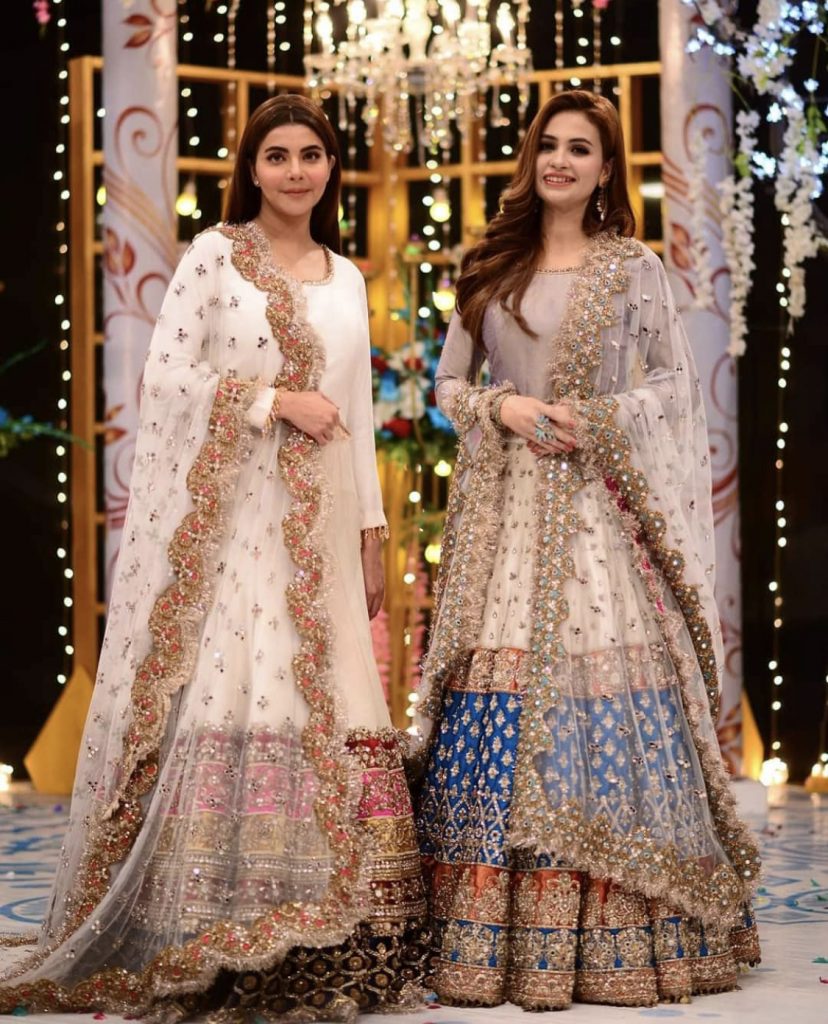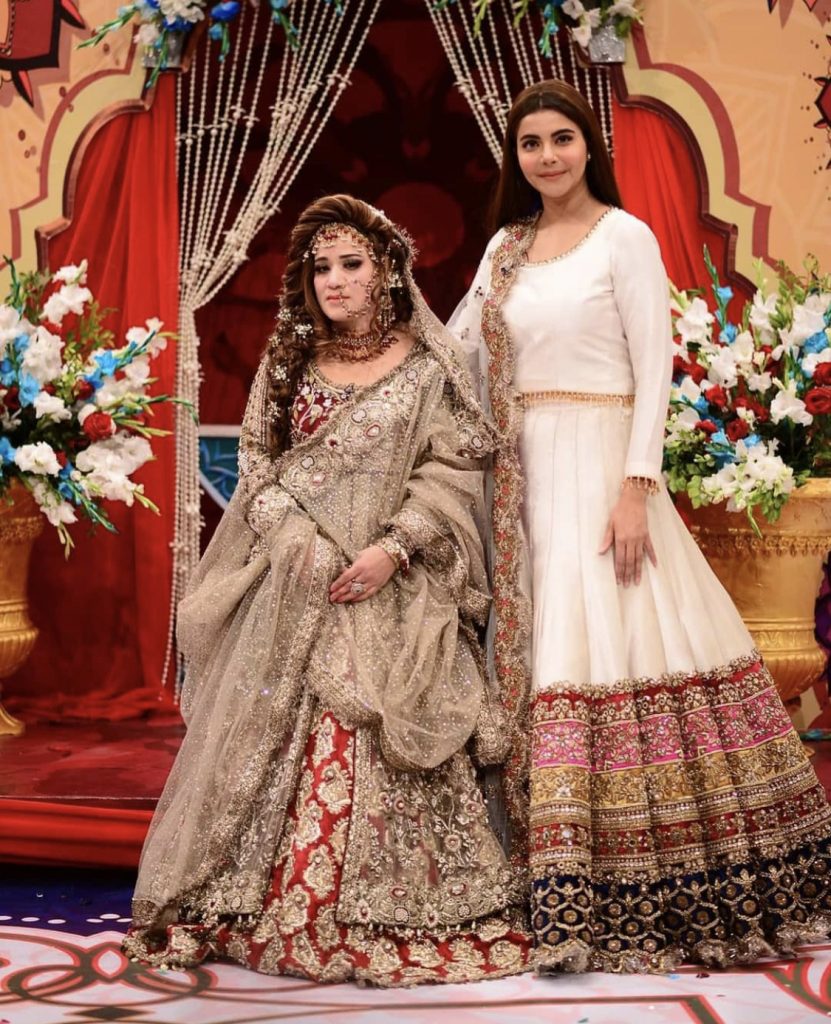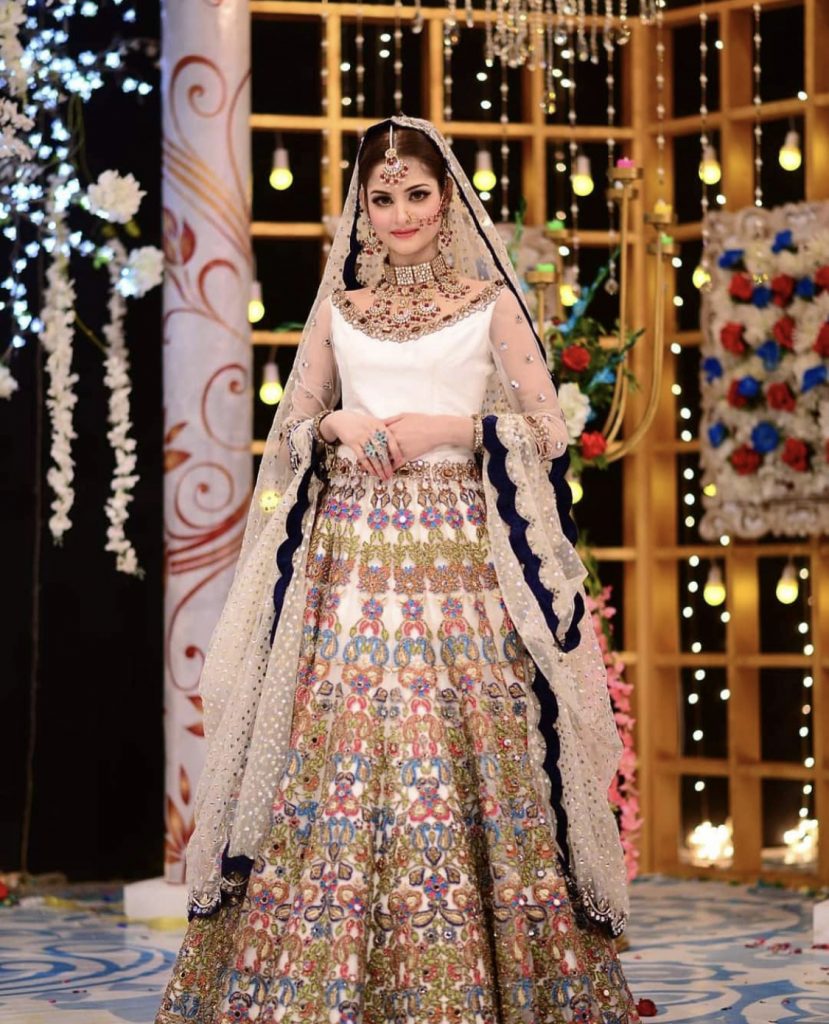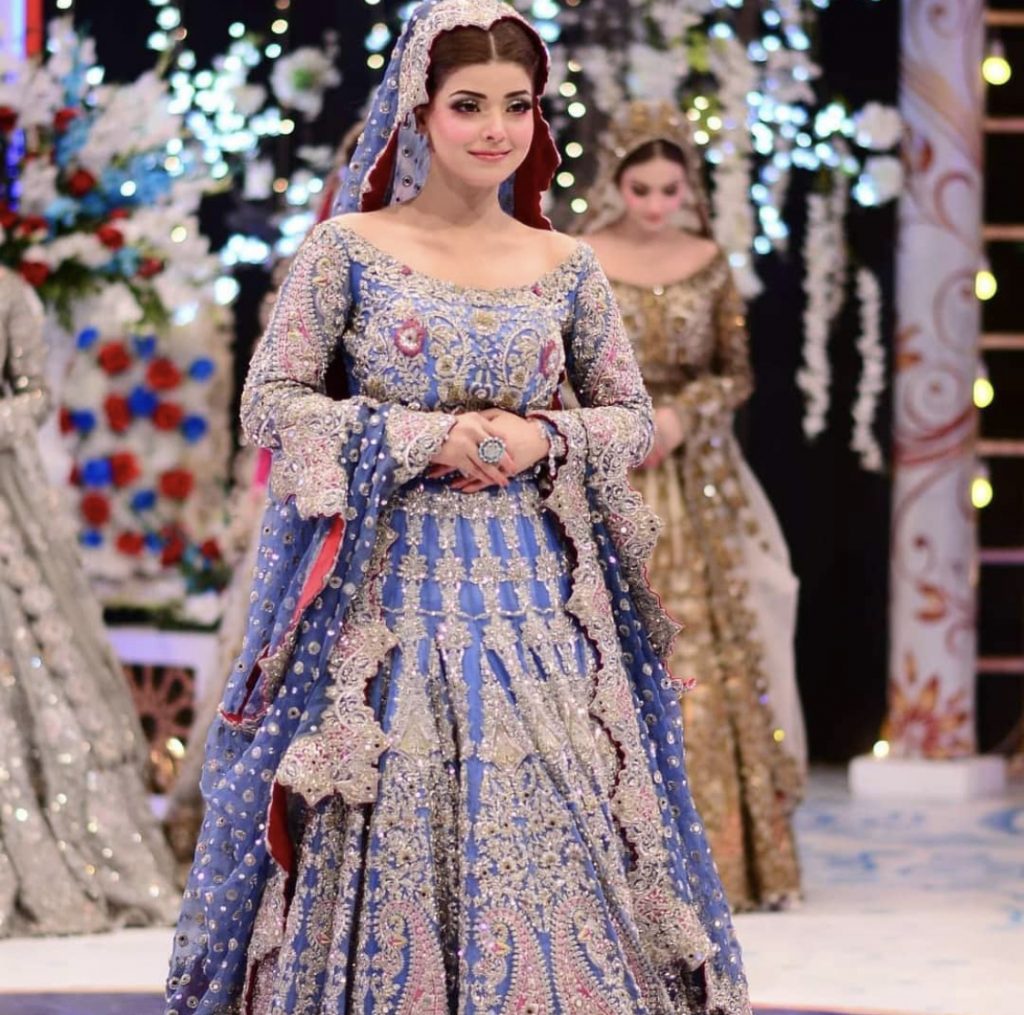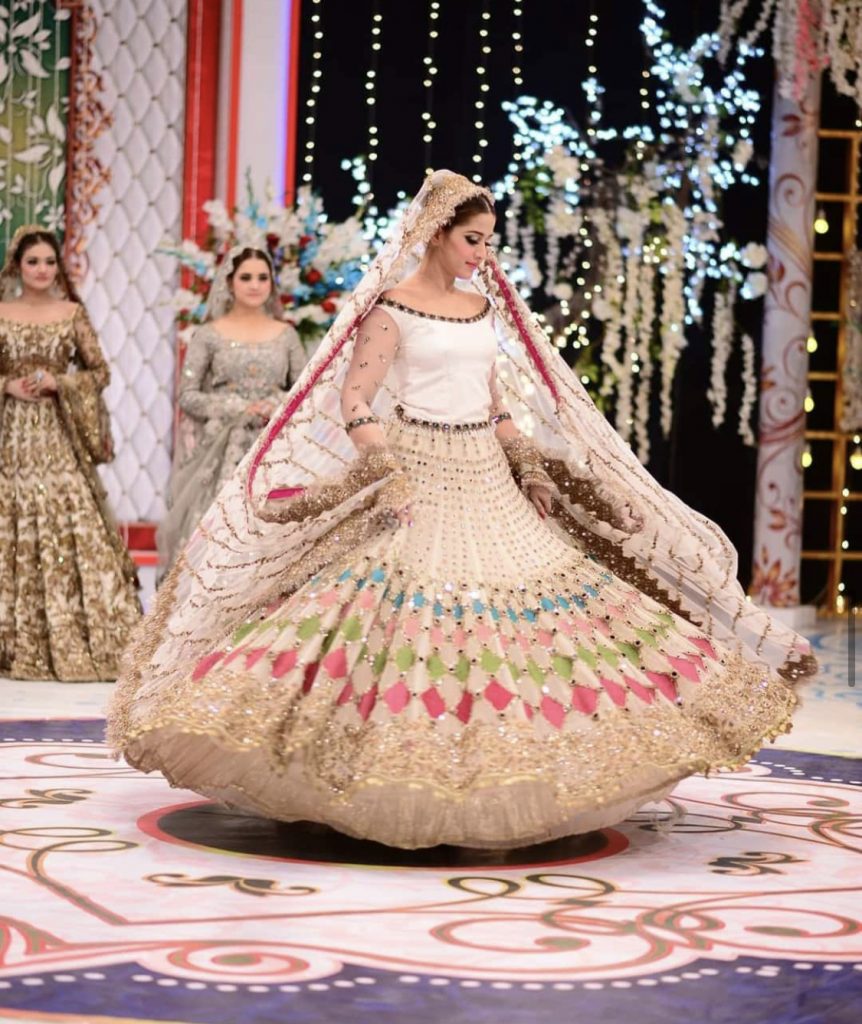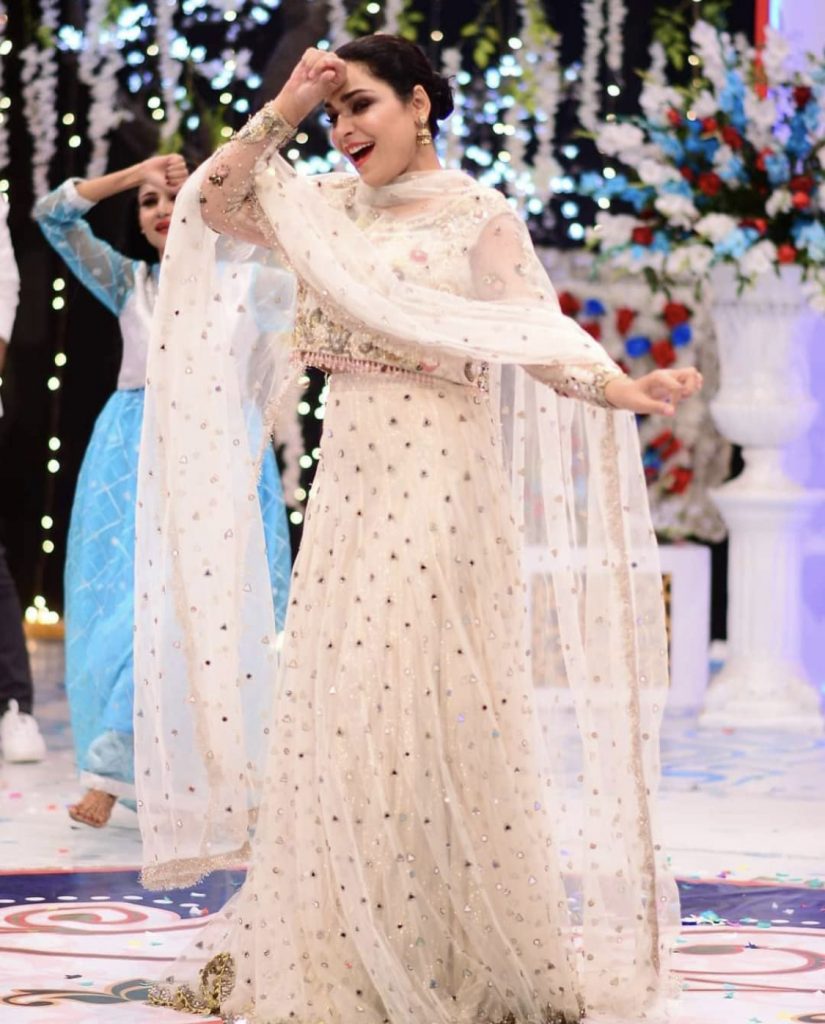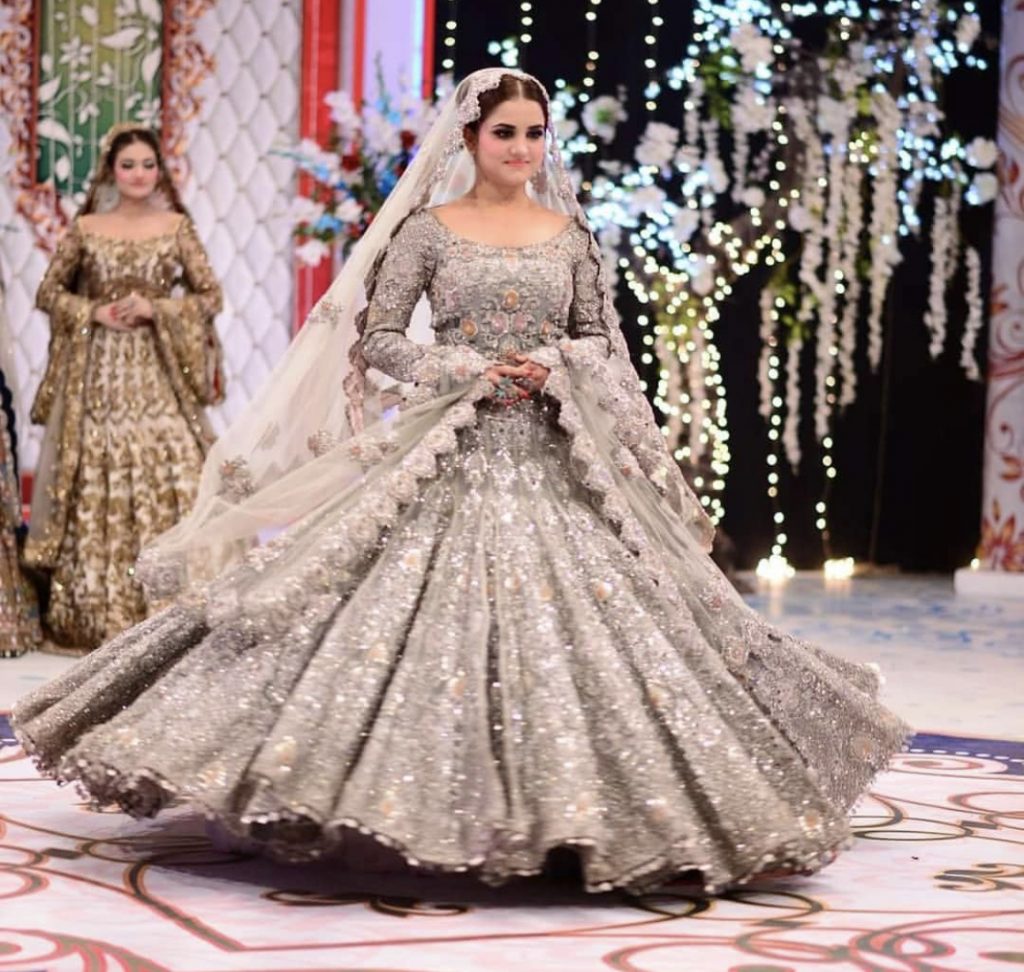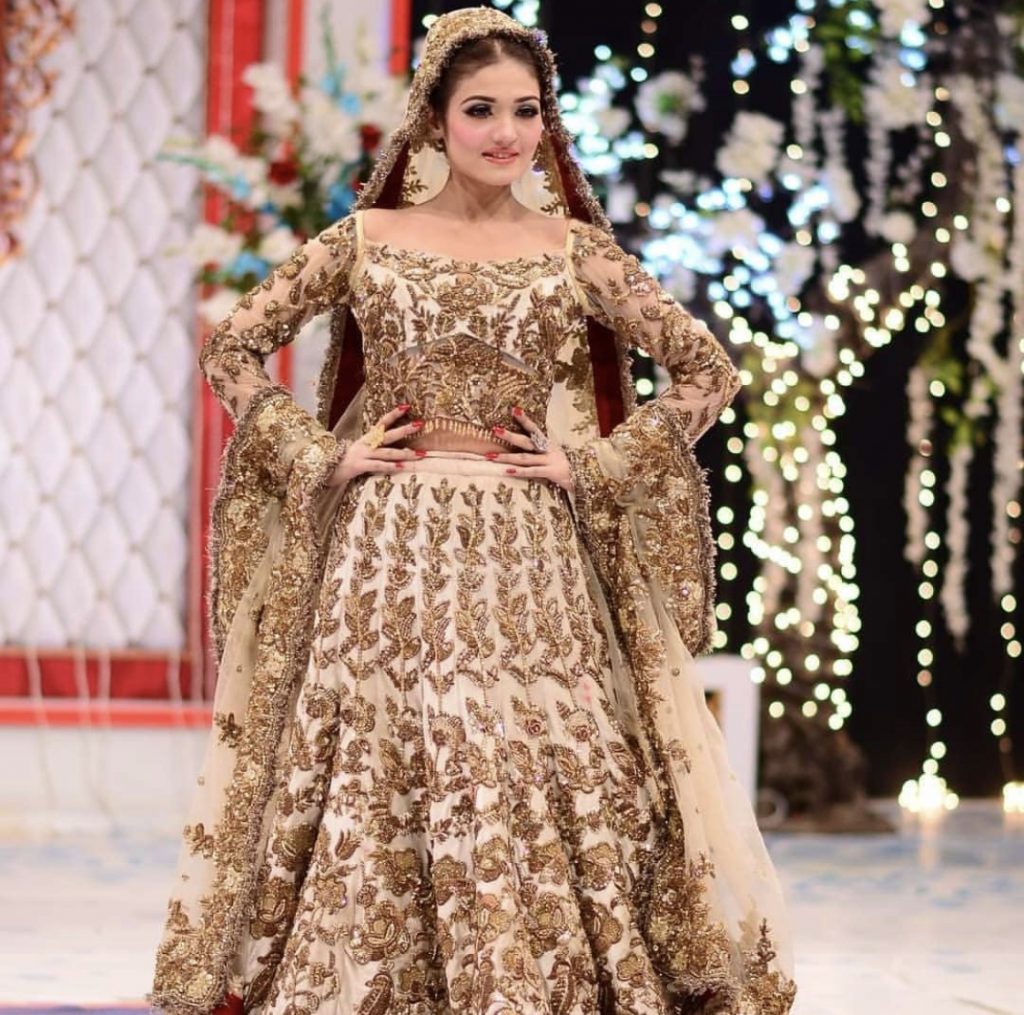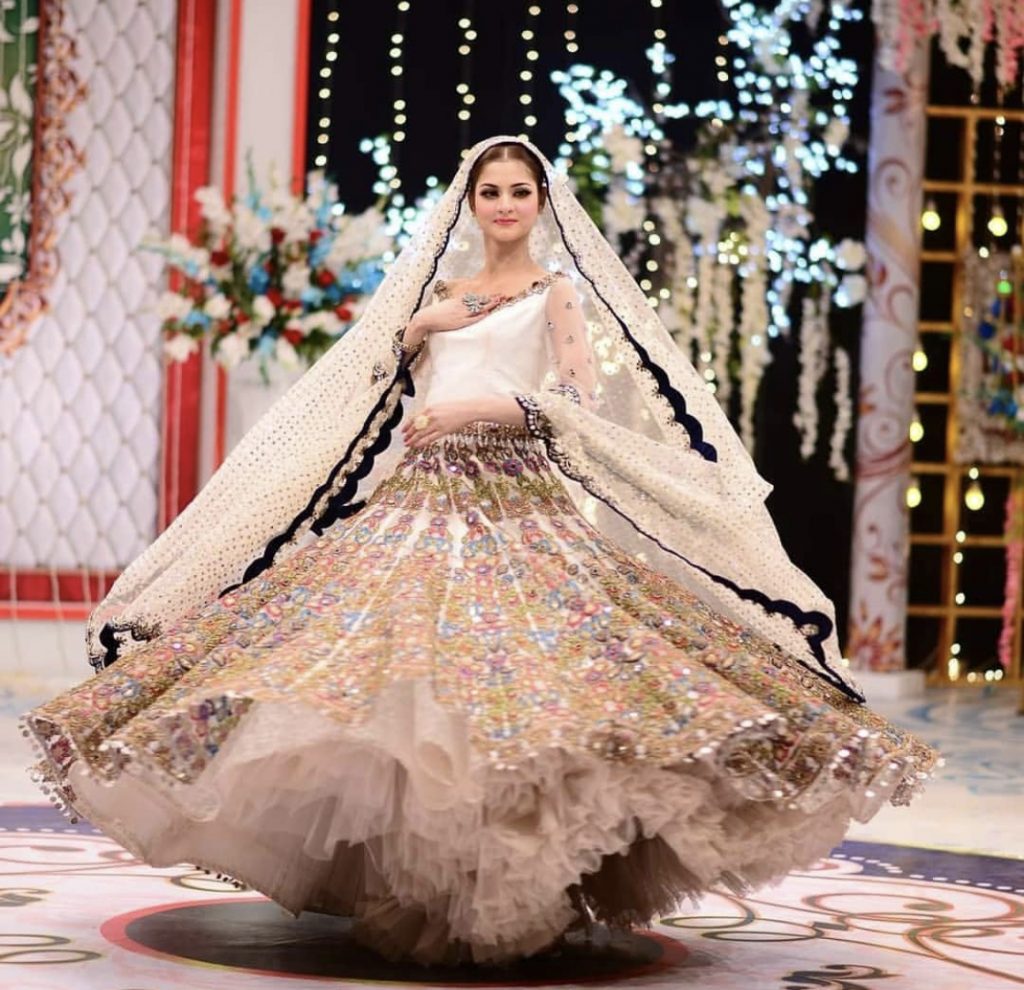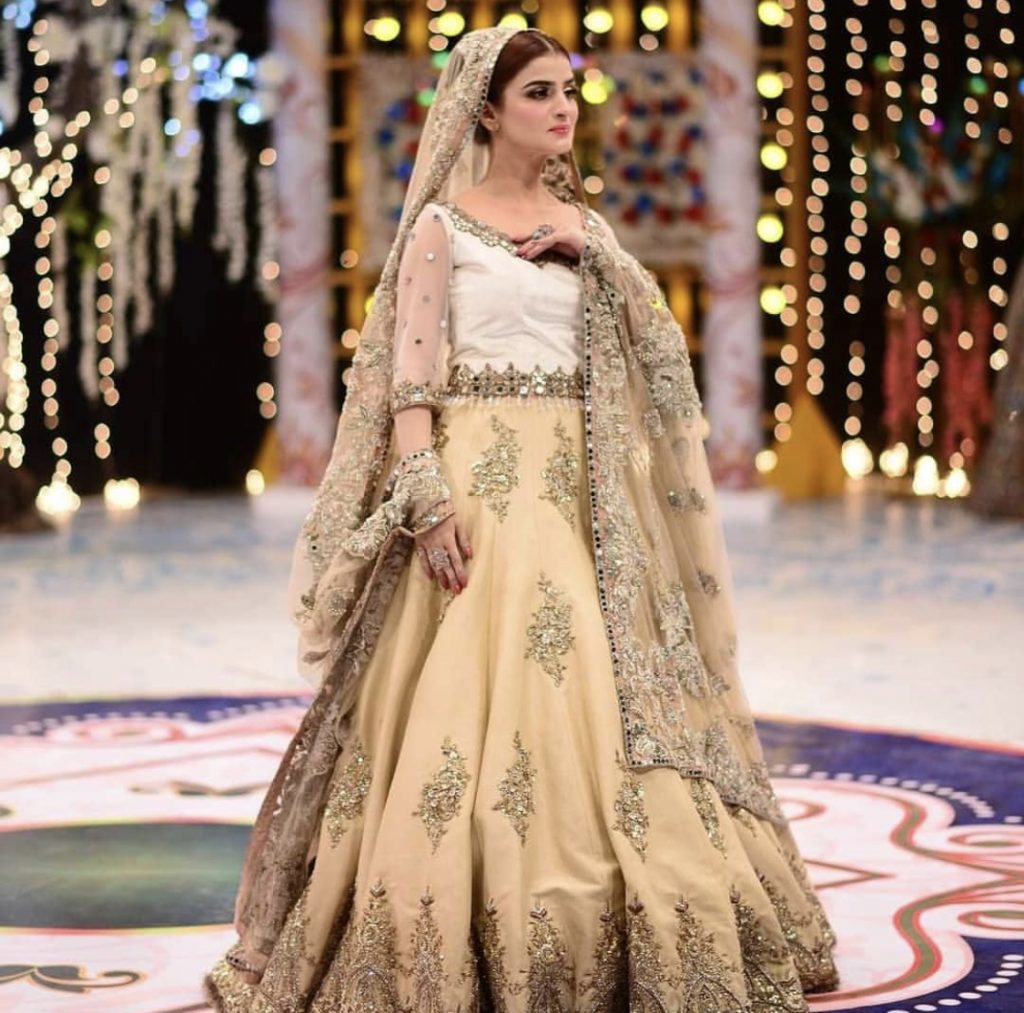 Did you like Kashees Bridal collection for this wedding season? Share your thoughts with us in the comments section below.