Kiss Se Kahon, on PTV Home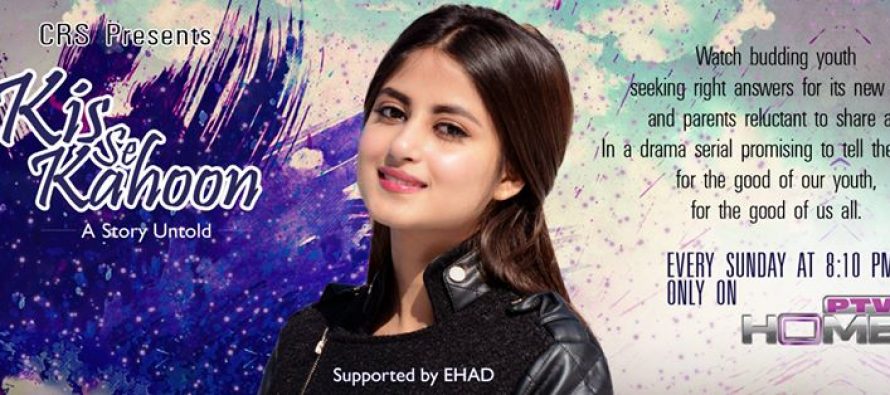 Kiss Se KahoN (کس سے کہوں) is a new drama on PTV Home, covering the issues of younger generation infact teenagers . The play is written by Shahid Nadeem and directed by Kashif Nisar, starring Sajal Ali, Agha Ali, Yumna Zaidi, Samina Ahmad, Simi Raheel, Mohsin Gillani, Aurangzeb Laghari, Eesa Chaudhry and Iftikhar Thakur while it is produced by CRS productions.
Veteran writer Shahid Nadeem has written a play after a long gap, whereas Kashif Nisar is also a famous name who produced/directed dramas on unusual themes like recent dramas Digest Writer, Ullu Baraye Farokht Nahin. Shahid Nadeem has wrote many famous plays for PTV in 1980's and 1990's like Neelay Haath, Urraan, Zard Dopaher, Janjaal Pura and others.
The play is airing on Sunday at 8:00 pm from upcoming Sunday
https://vimeo.com/113517604
https://vimeo.com/113517612
https://vimeo.com/113420071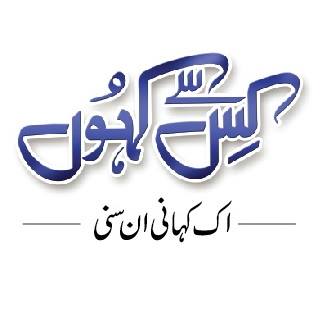 Rashid Nazir Ali
---