The charming, witty and incredible actress is just as good as her work as she is at enjoying the time she takes off from it. Kubra recently celebrated her birthday last month on the 16th of June and it seems like the celebrations haven't as yet stopped! Forget shopping sprees or fancy vacation spots. The Sang-e-Marmar star posted this adorable picture on her Instagram account with a hilarious caption around yesterday. Take a look: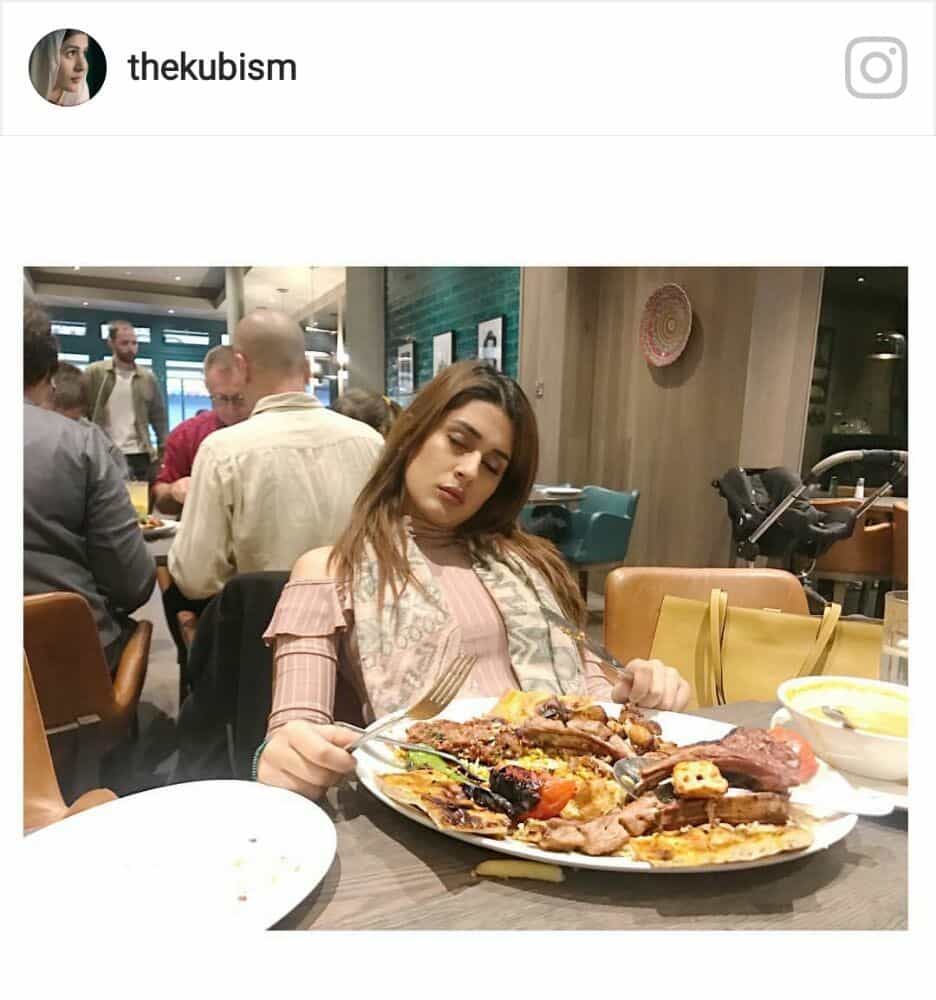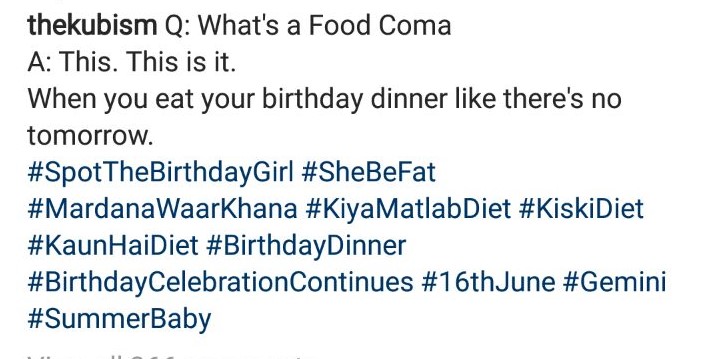 Aren't these hashtags completely on point for every foodie? Of course, unlike most of us, Kubra can actually eat to her heart's content and flaunt that perfect figure.
Here's a picture of the diva from her actual birth-day: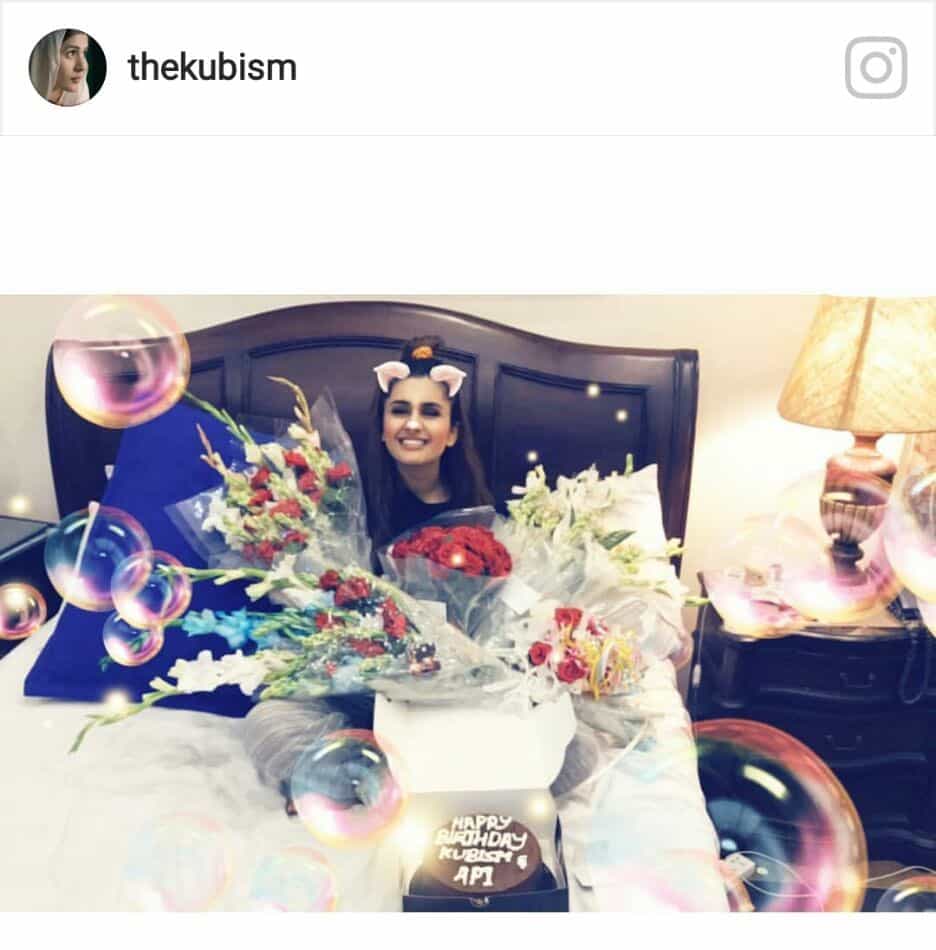 Have you got anything to say for/about the actress? Let us know with your comments!