Laaleen Sukhera is not just another woman who went through the most tormenting marriage but she is someone who is quite accomplished yet she was abused by her husband and his family for 11 years. She is a British Pakistani writer, speaker and the founder of the Jane Austen Society of Pakistan. She was married into a affluent family which also owns a well-known school chain in Pakistan. Her marriage ended in a divorce and she took to social media to share all the problems she was facing with reference to the custody battle of her three daughters.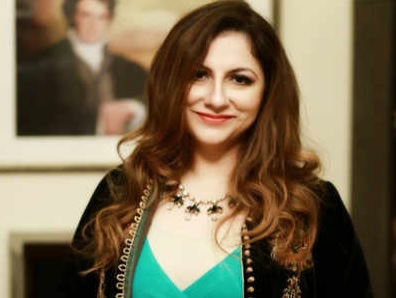 Sanam Baloch invited Laaleen to her show and she had a panel of lawyer and psychologists who listened to her story. They also attempted to figure out where the main problem lied and tried to educate girls through Laaleen's story.
Laaleen shared that her husband abused her mentally, physically and even financially. Even after the divorce he creates problems for her and does not follow the court's ruling. Everything she said shed light on how the rulings were given by the courts but even if one party did not abide by them, there wasn't much which could be done about it. She also shared what she had gone through in 11 years and why she stayed in this marriage.