A woman hailing from Lahore has come forward and levelled violence and sexual abuse allegations against Pakistani cricket captain Babar Azam. The alleged victim named Hamiza Mukhtar held a press conference at the Lahore Press Conference to level the sensational charges against the Pakistan skipper.
Speaking at a press conference the woman claimed that she was Babar's neighbor and old school mate, adding that the young cricketer tricked her into love and marriage. "When I asked him to marry me, he tortured me," she said.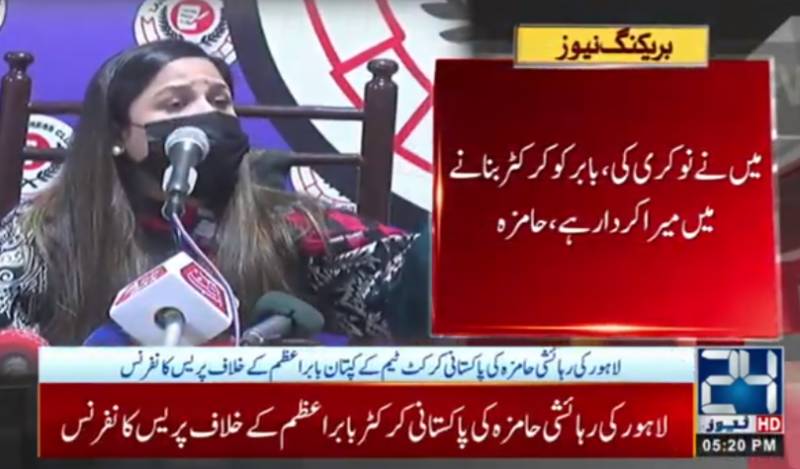 Speaking further, Hamiza claimed that Babar Azam proposed her in 2010 and she eloped with the batsman for court marriage in 2011. She insisted that she had to elope with Babar Azam because neither her nor his family were ready for their wedding. She further said that Babar Azam eventually refused to marry her.