Crimson is a premium retail clothing brand redefining the art of Luxurious wedding party dresses and opulent lawn suits for an innovative touch to tradition. Crimson collaborates with the best and biggest names in the fashion industry to bring to you collections that are ground breaking and absolutely delightful.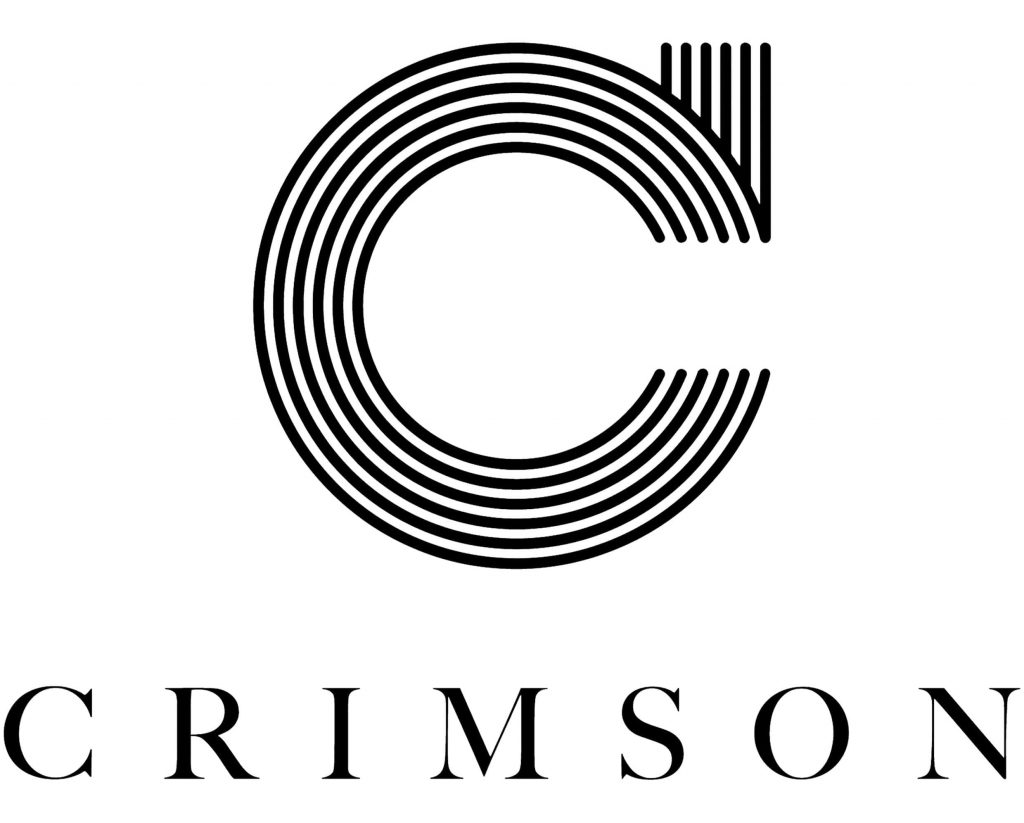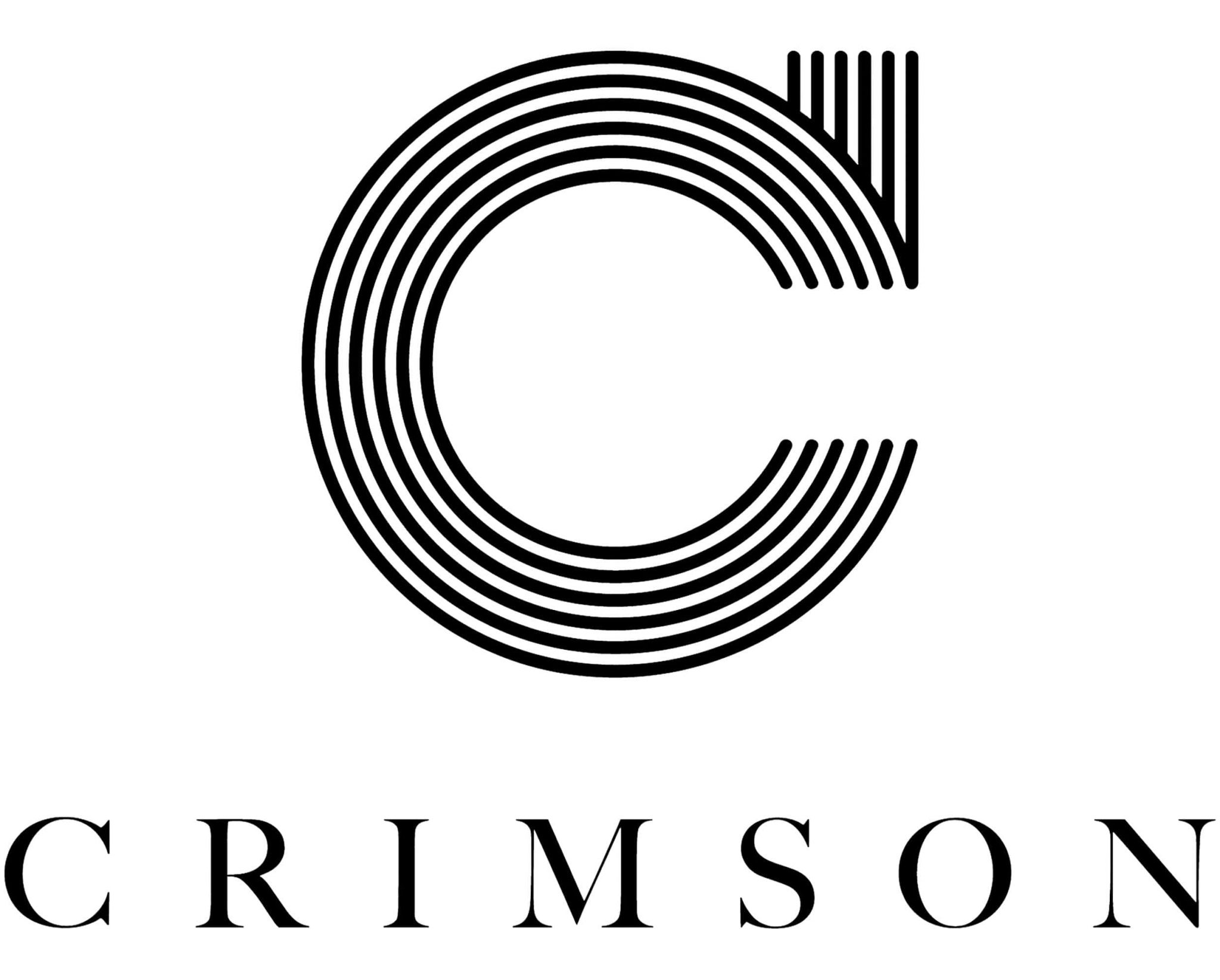 This season Crimson Collaborated with the famous "Saira Shakira", to provide you a collection that is original, soulful and beautiful. Clothes that are perfect for intimate festivities this winter season! Let's have a look on the beautiful articles by "Crimson X Saira Rizwan".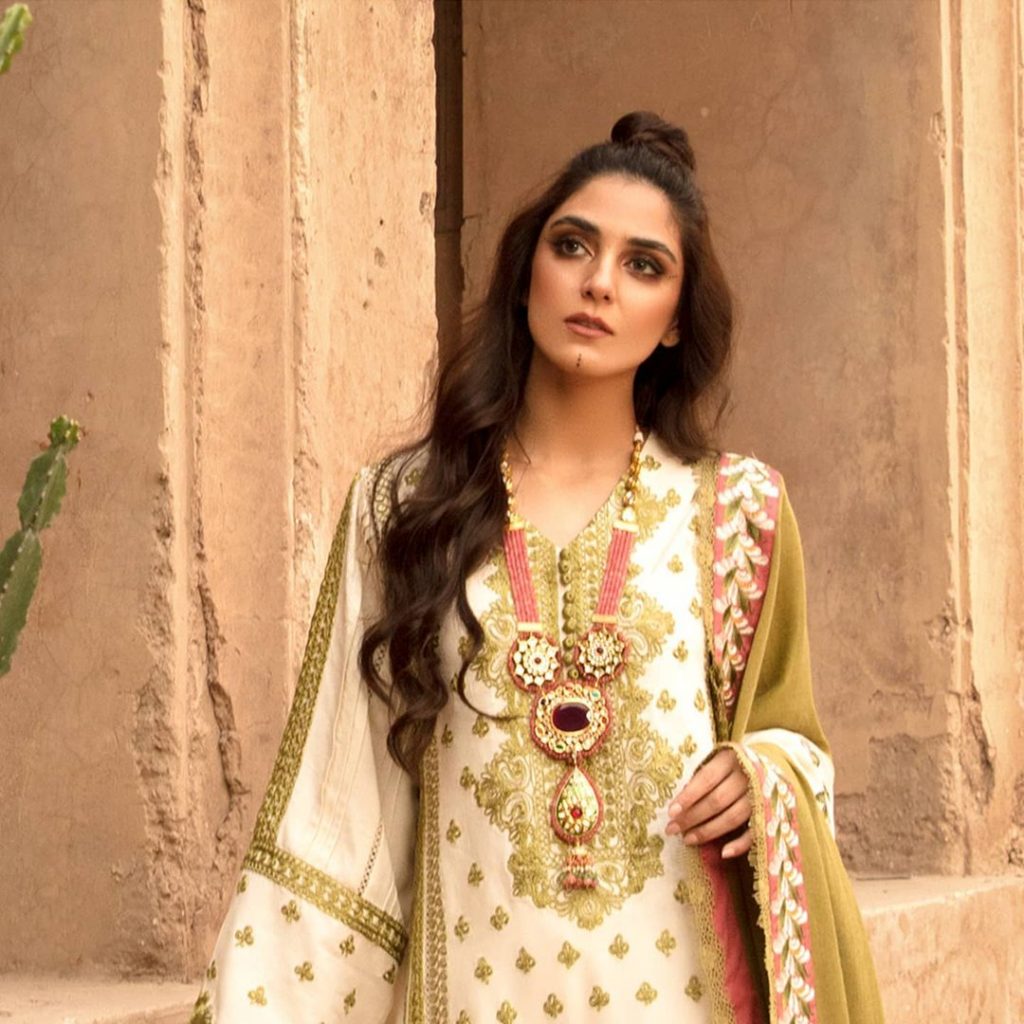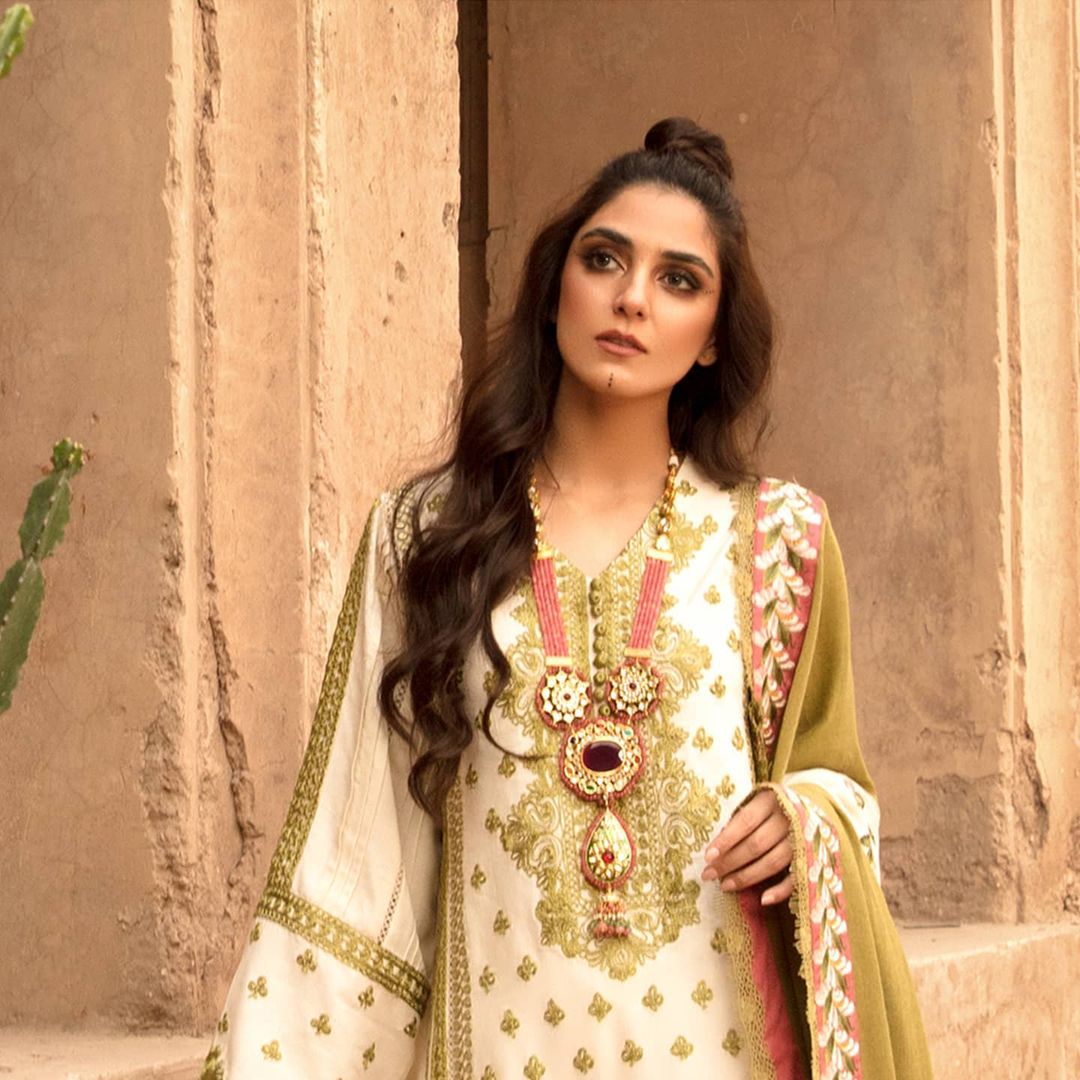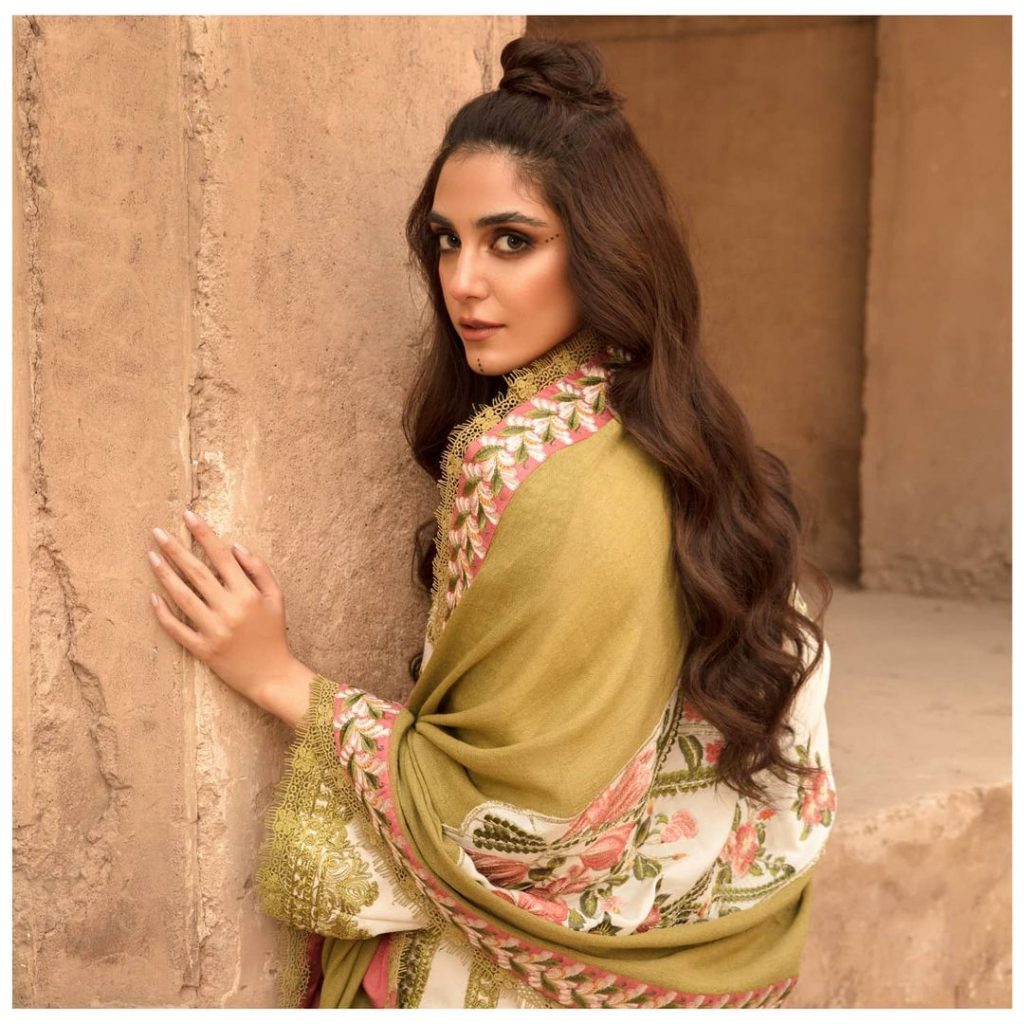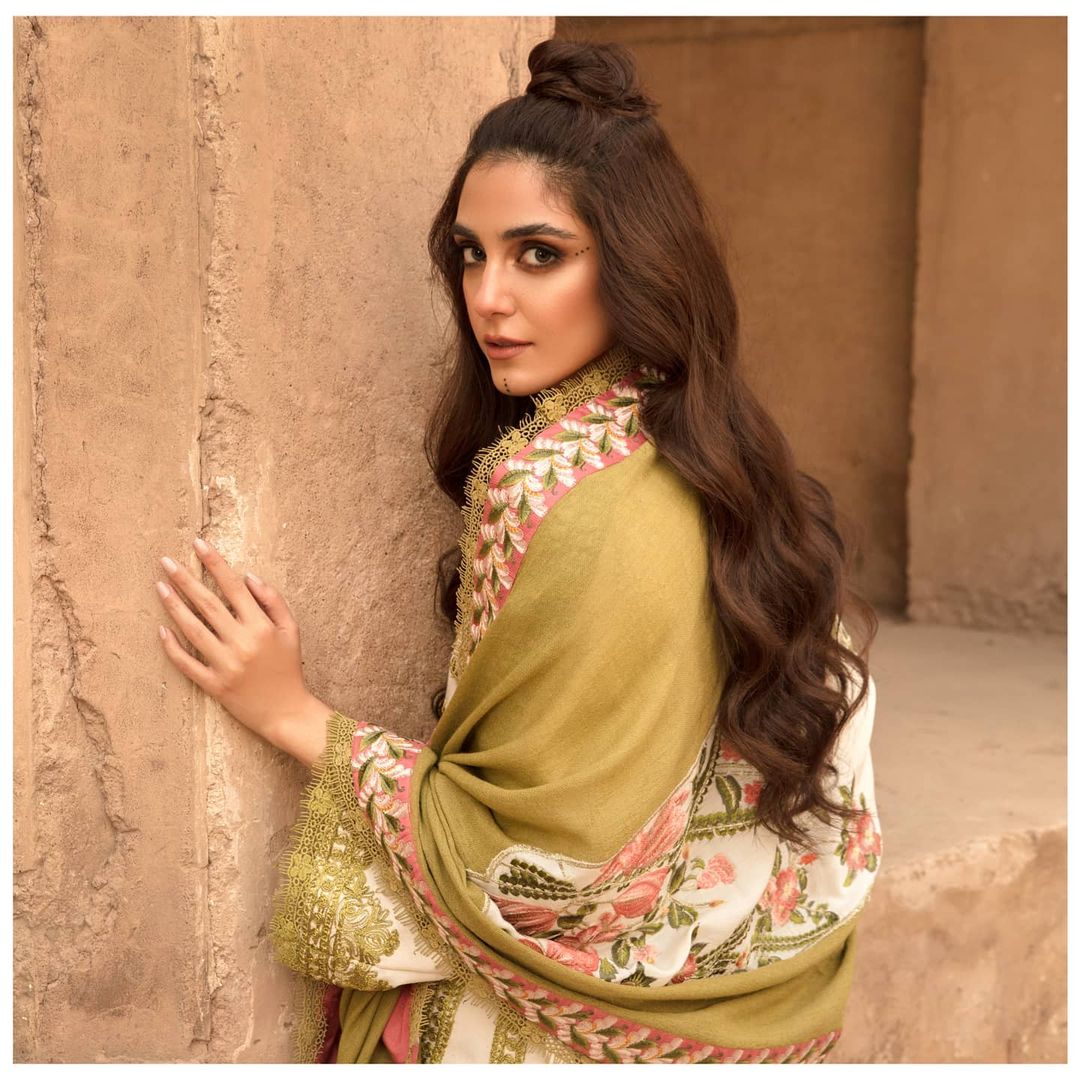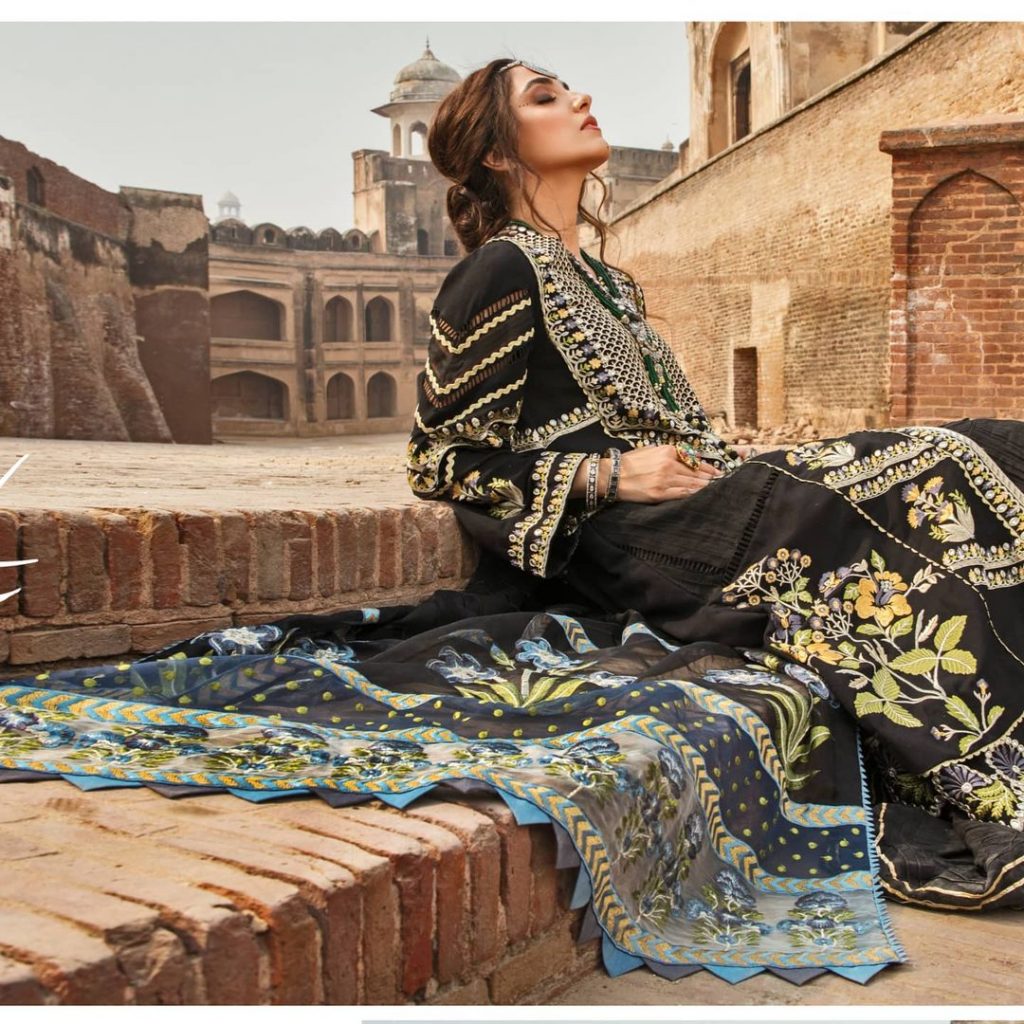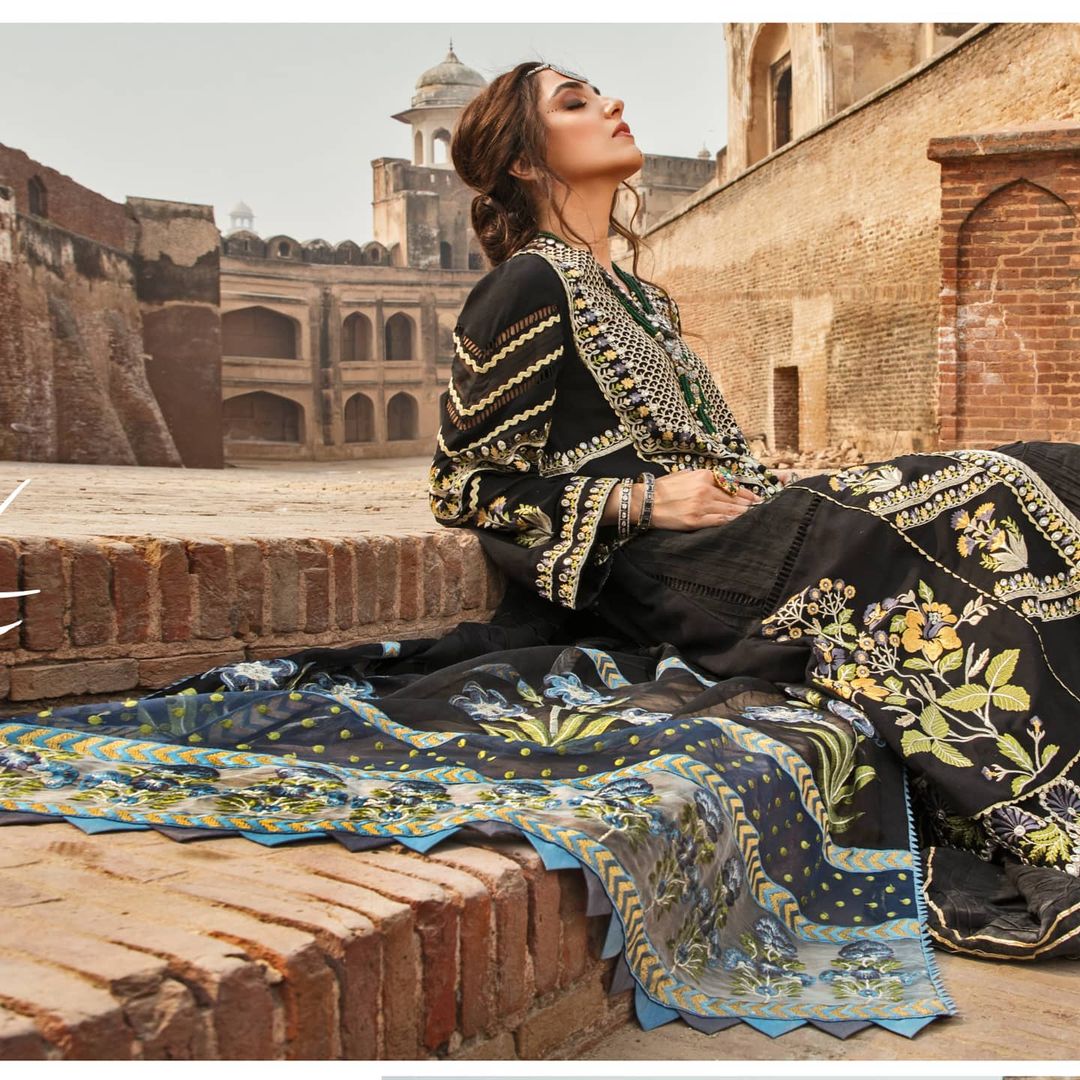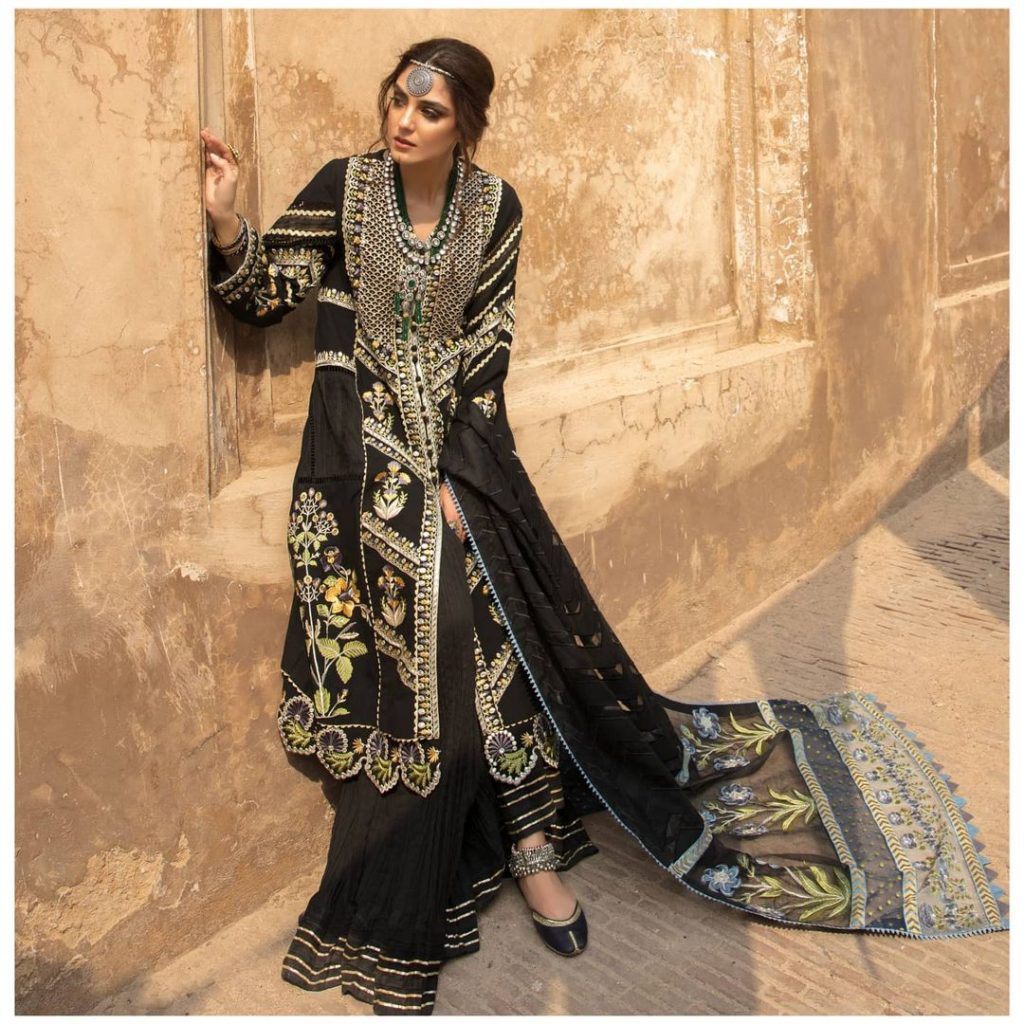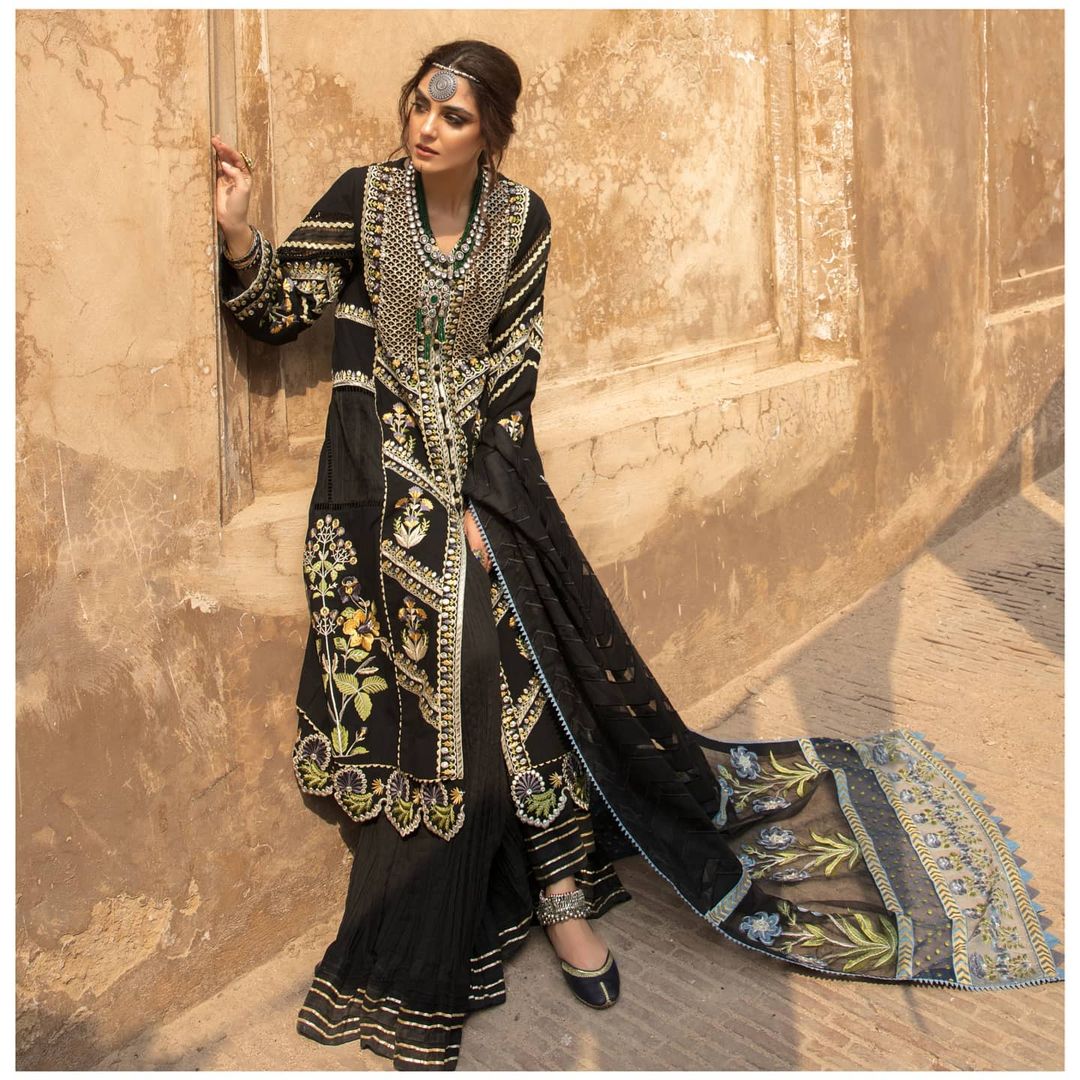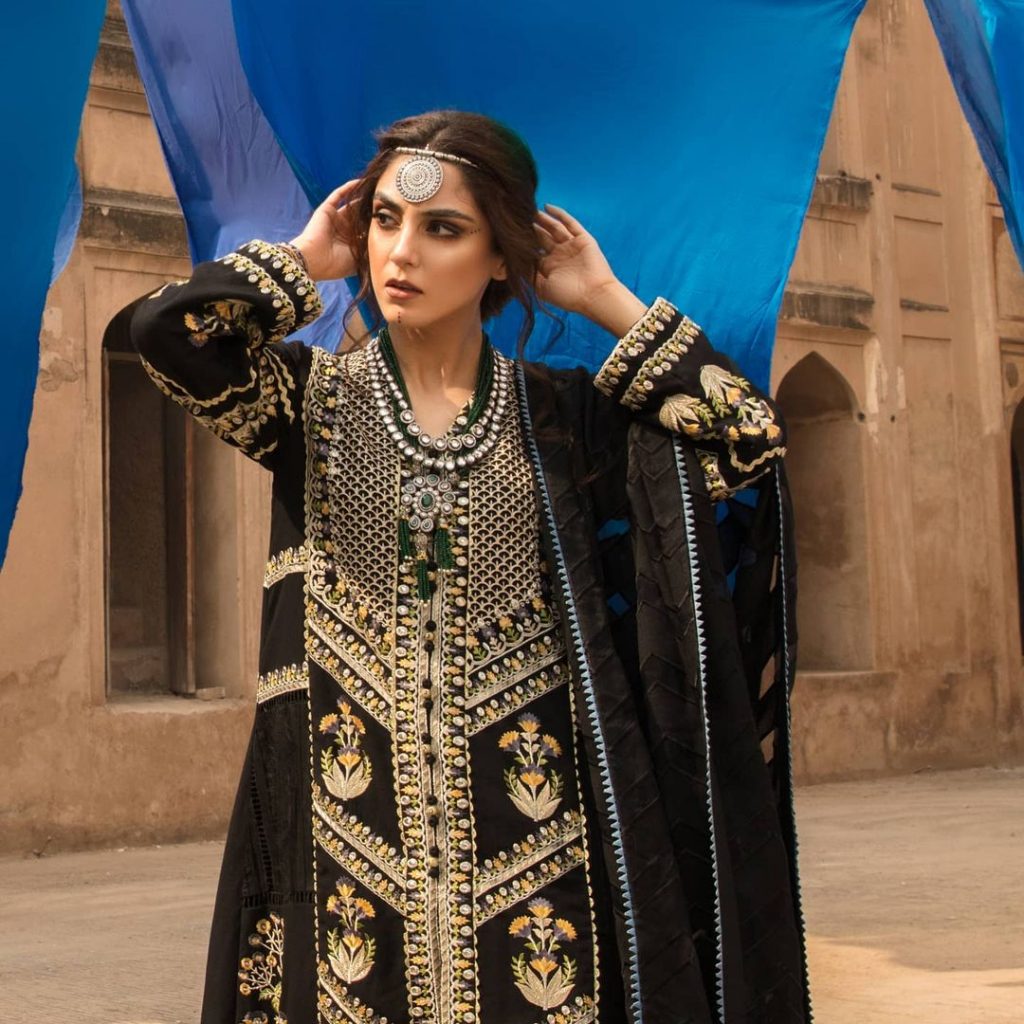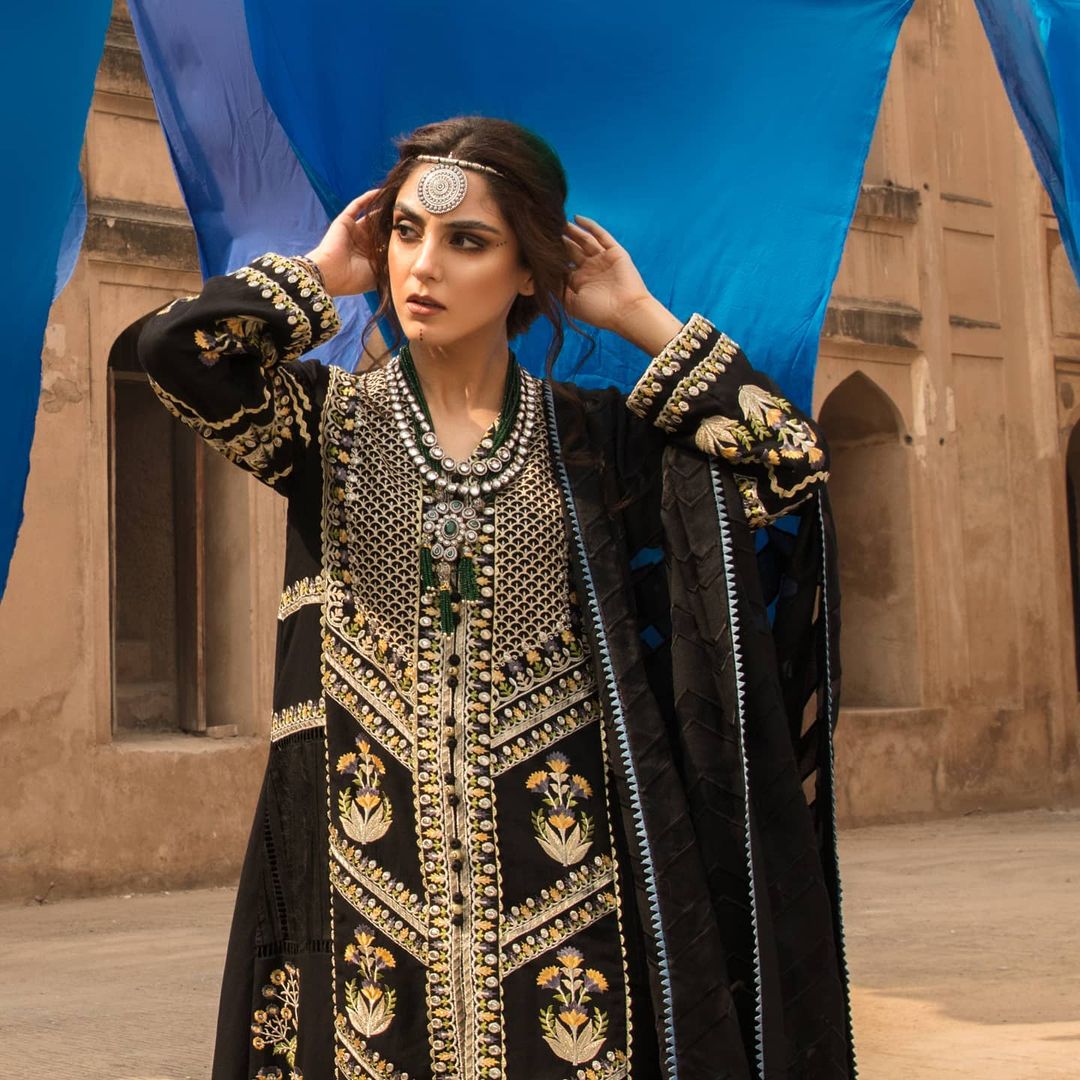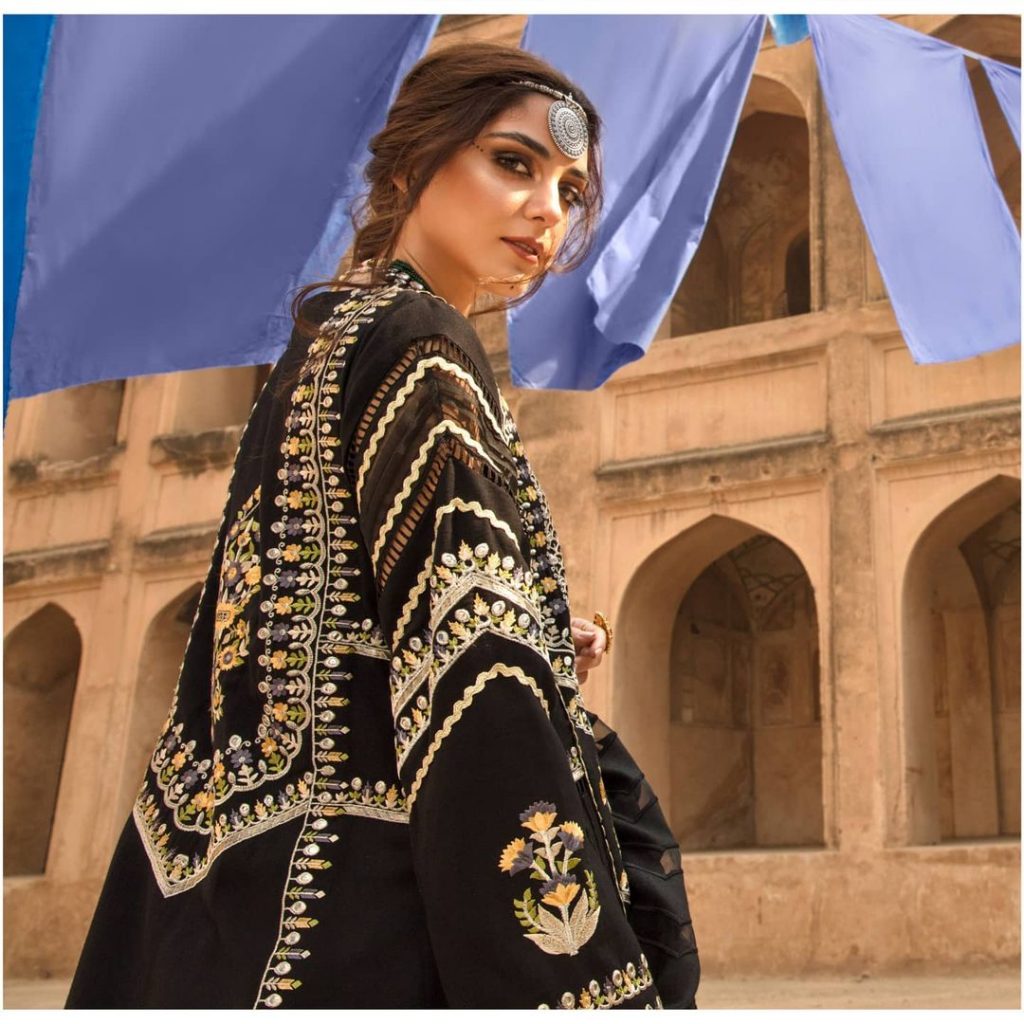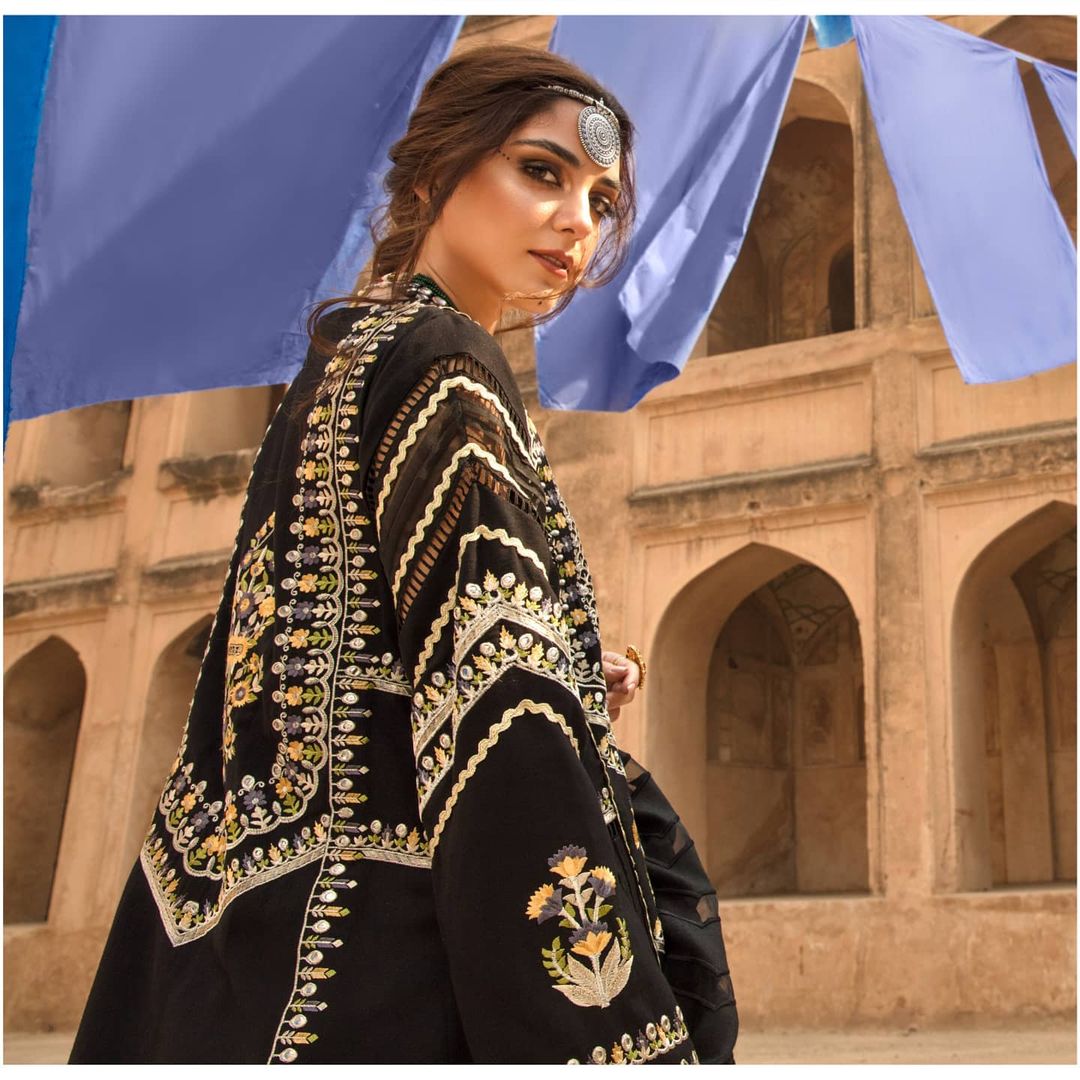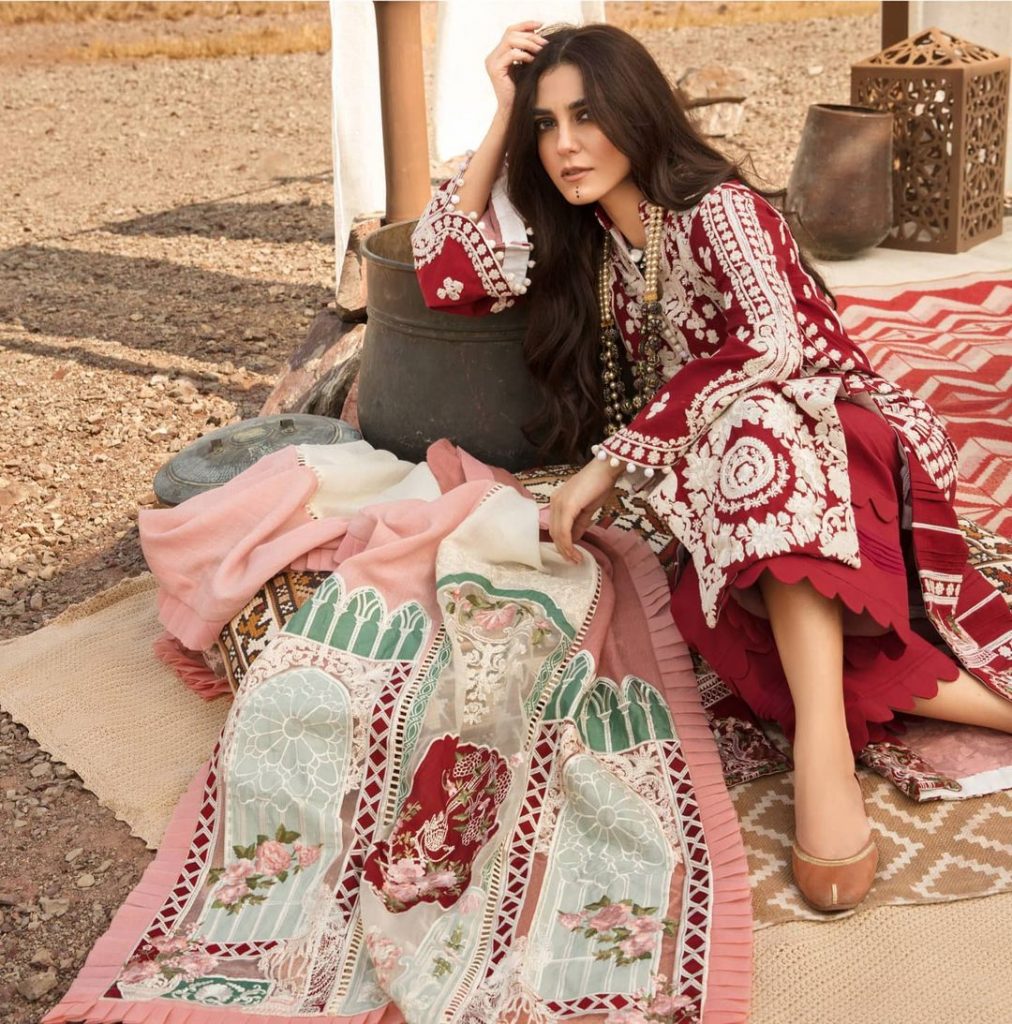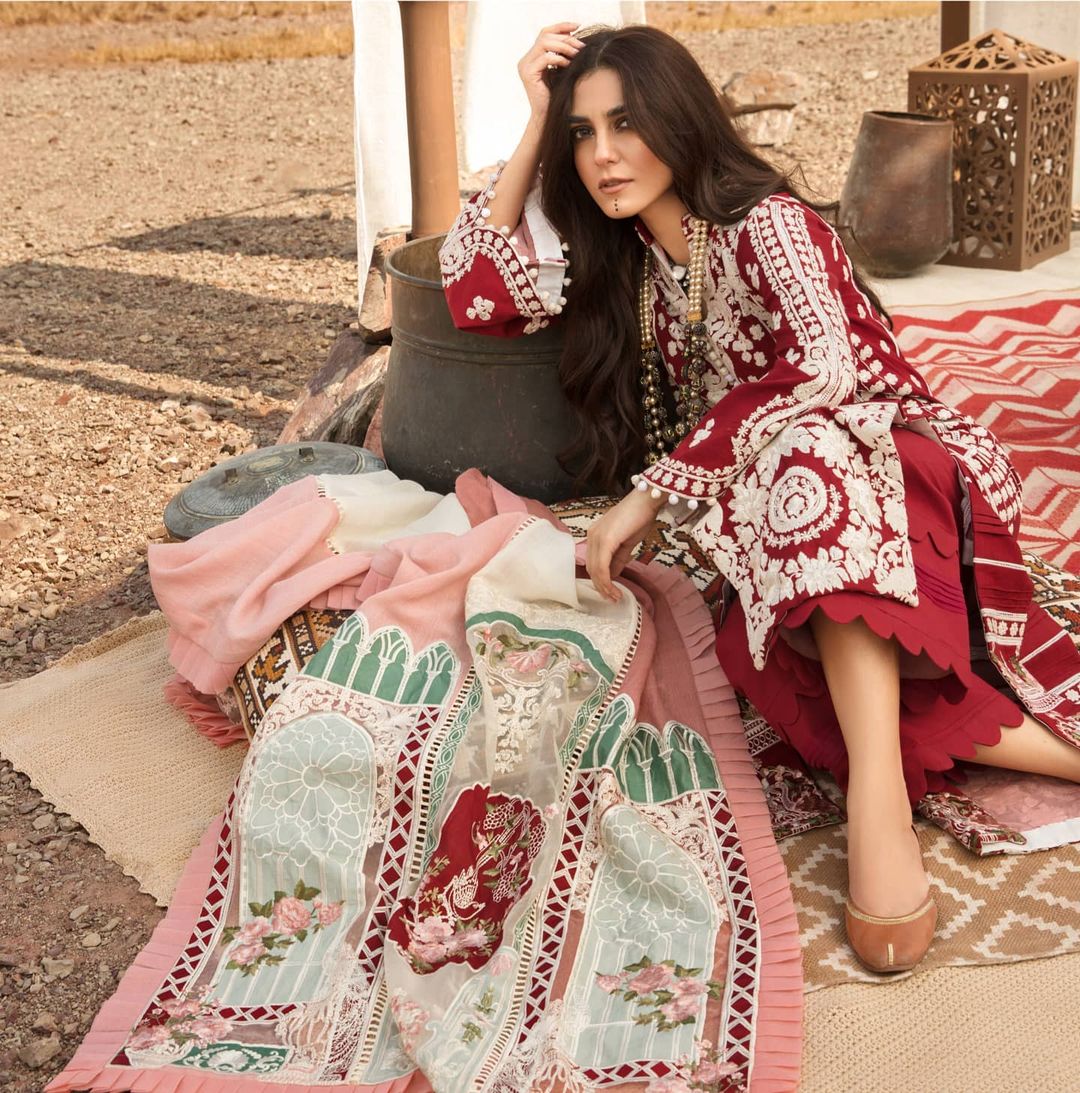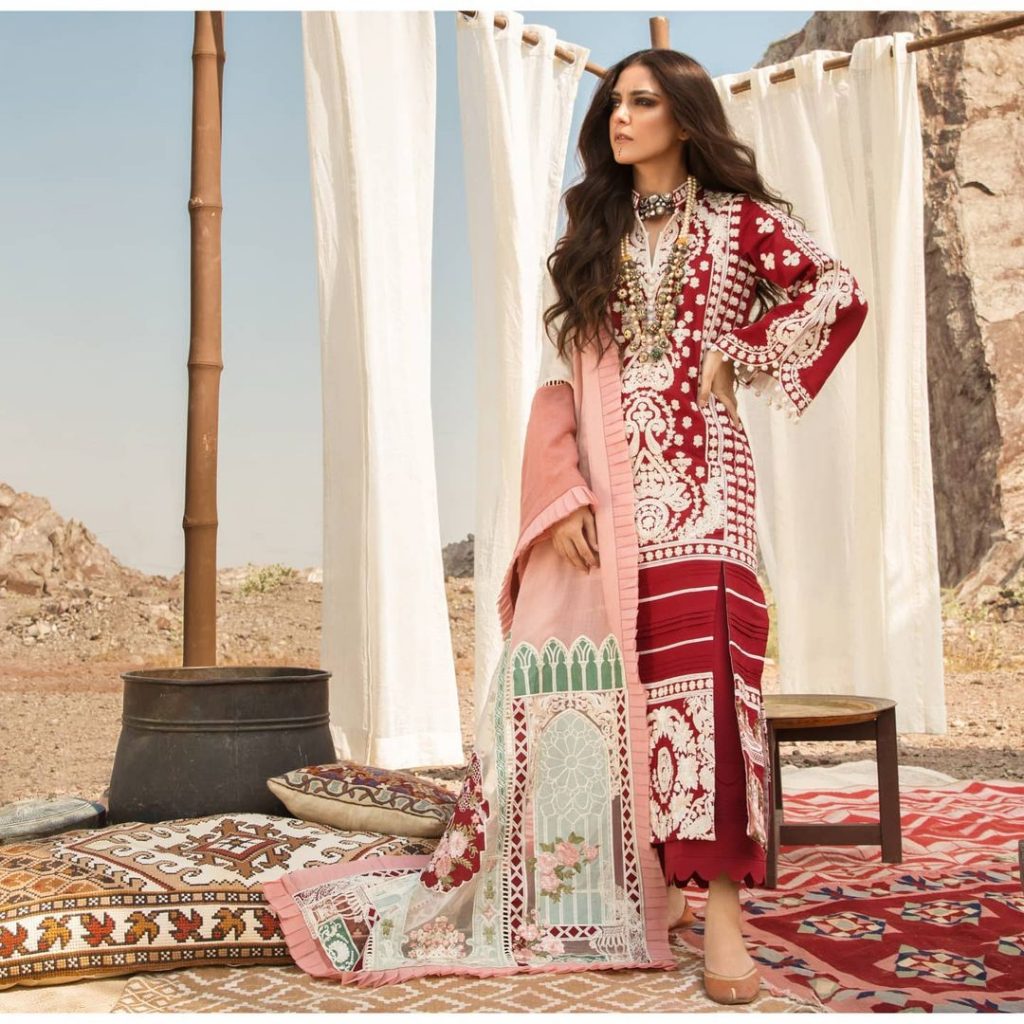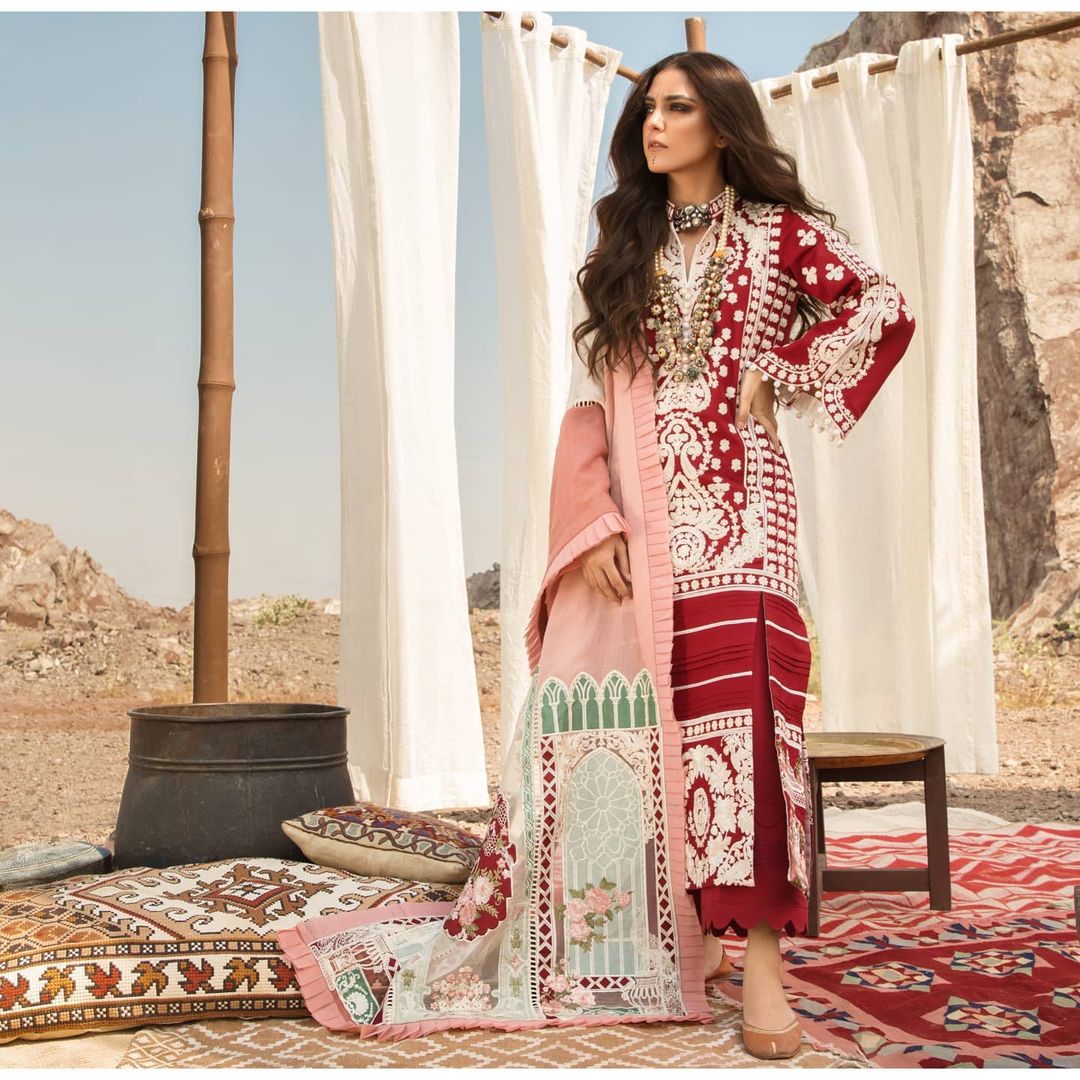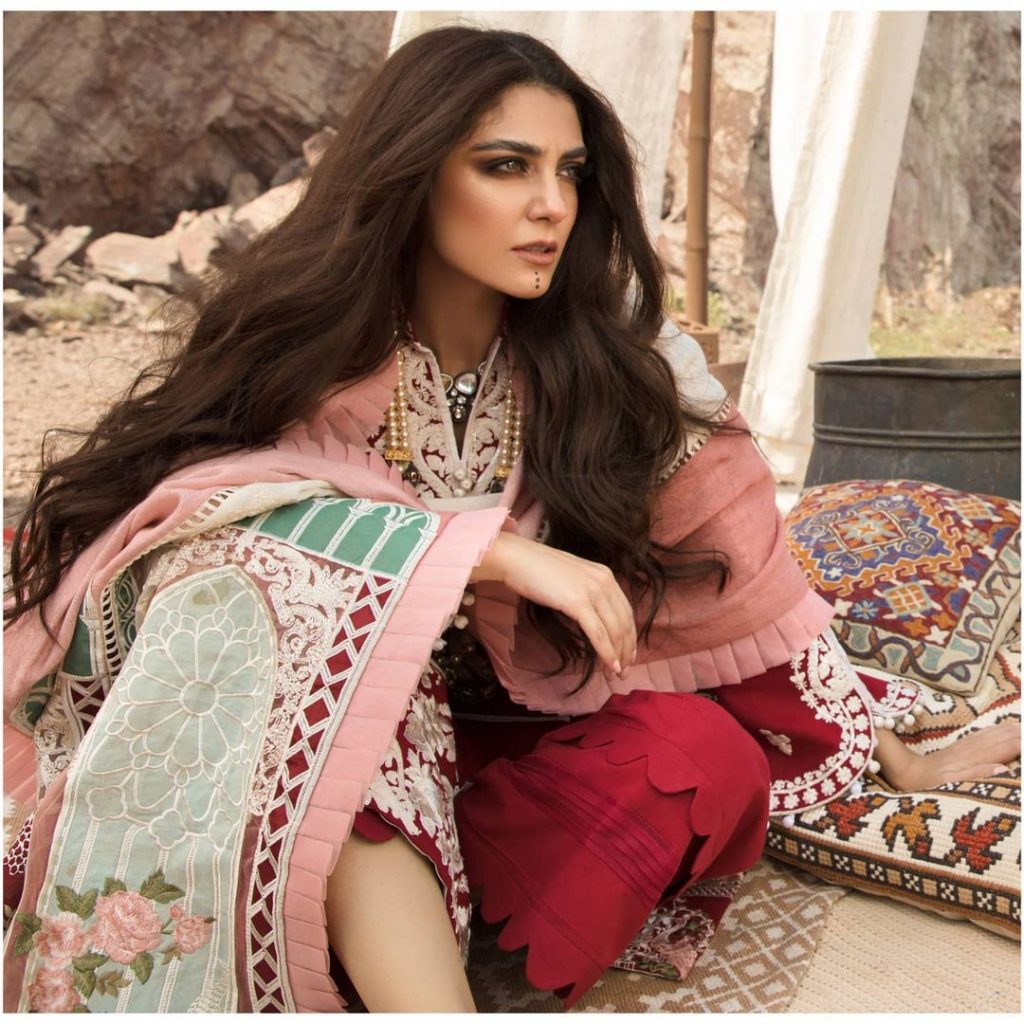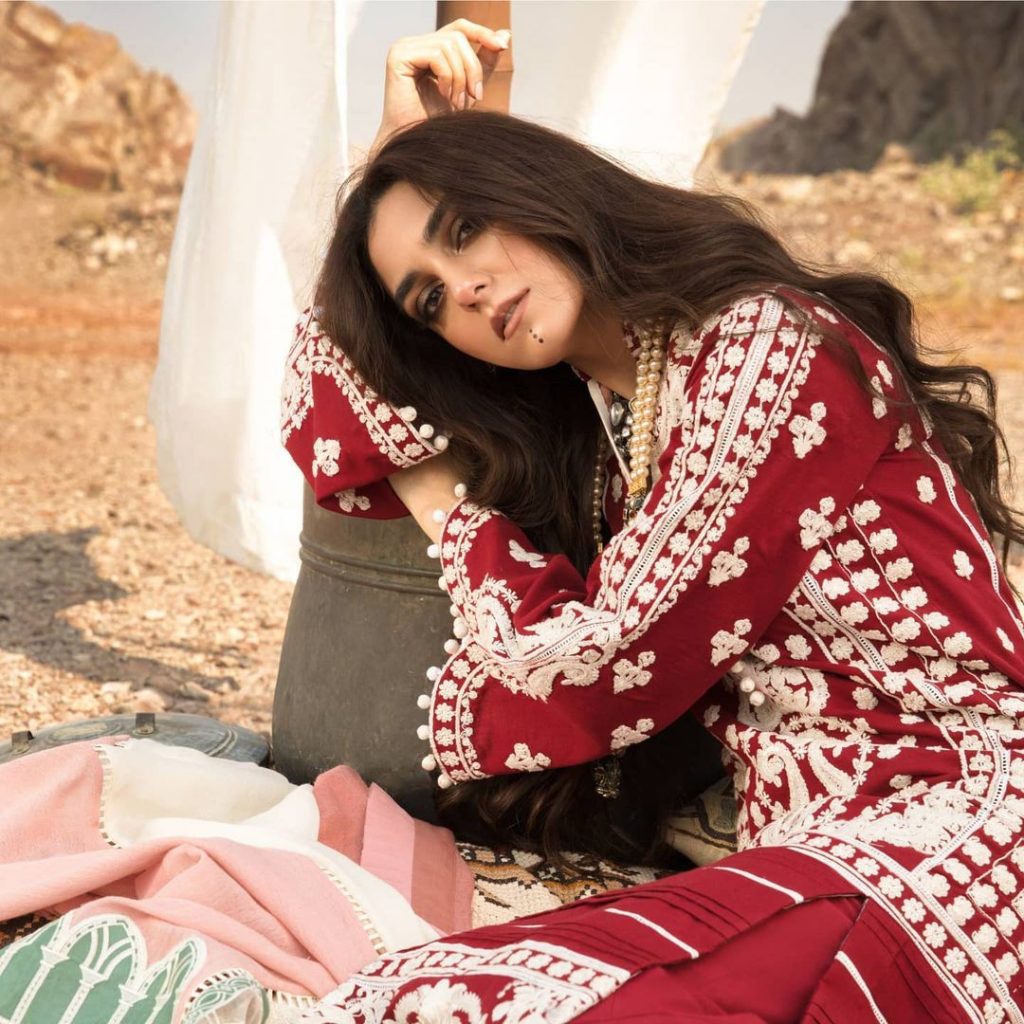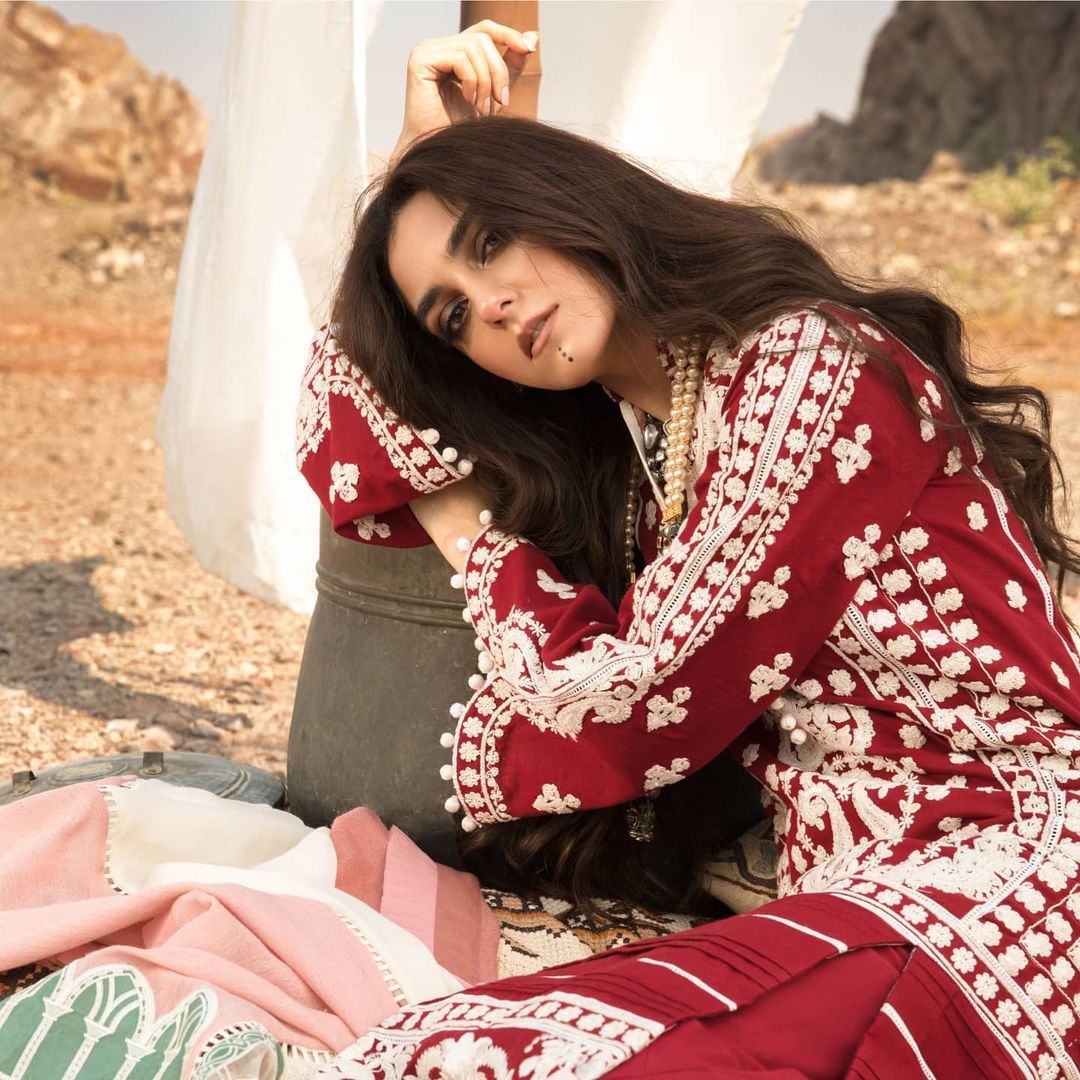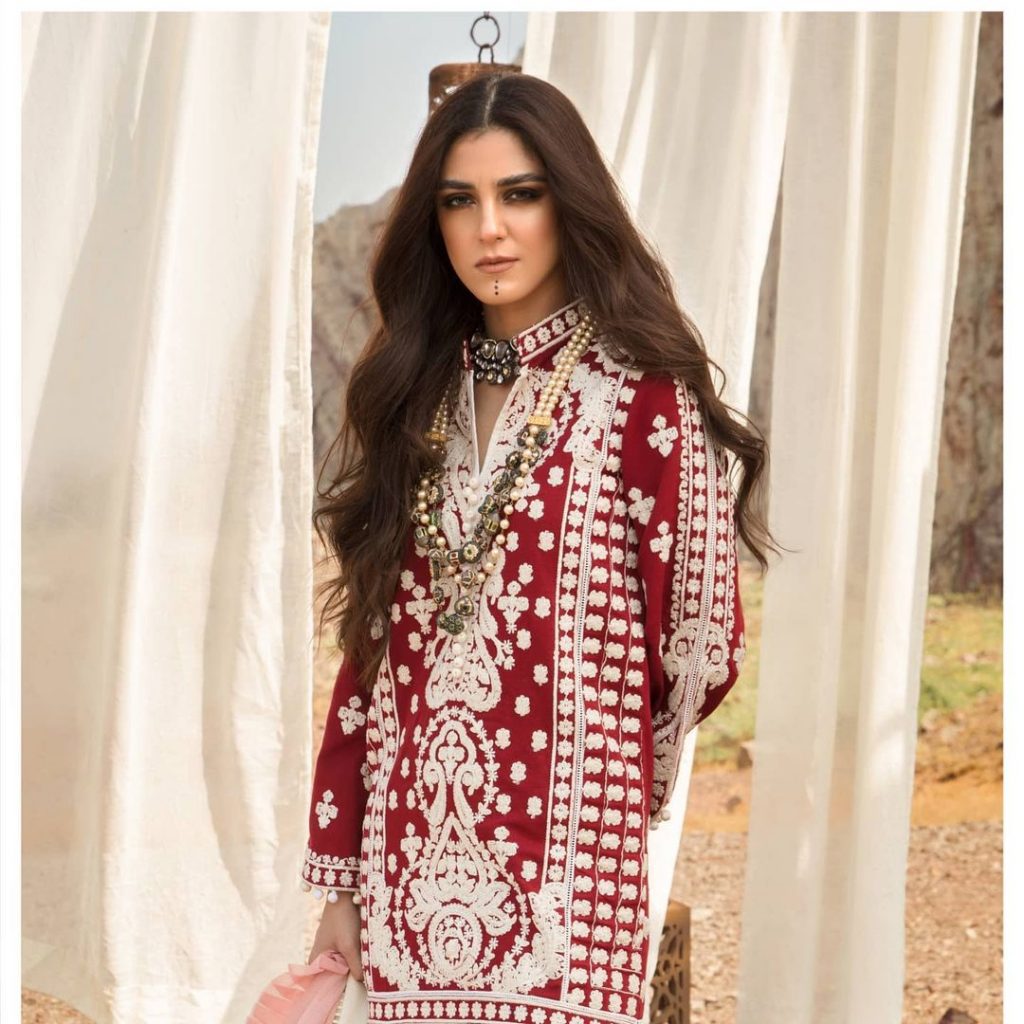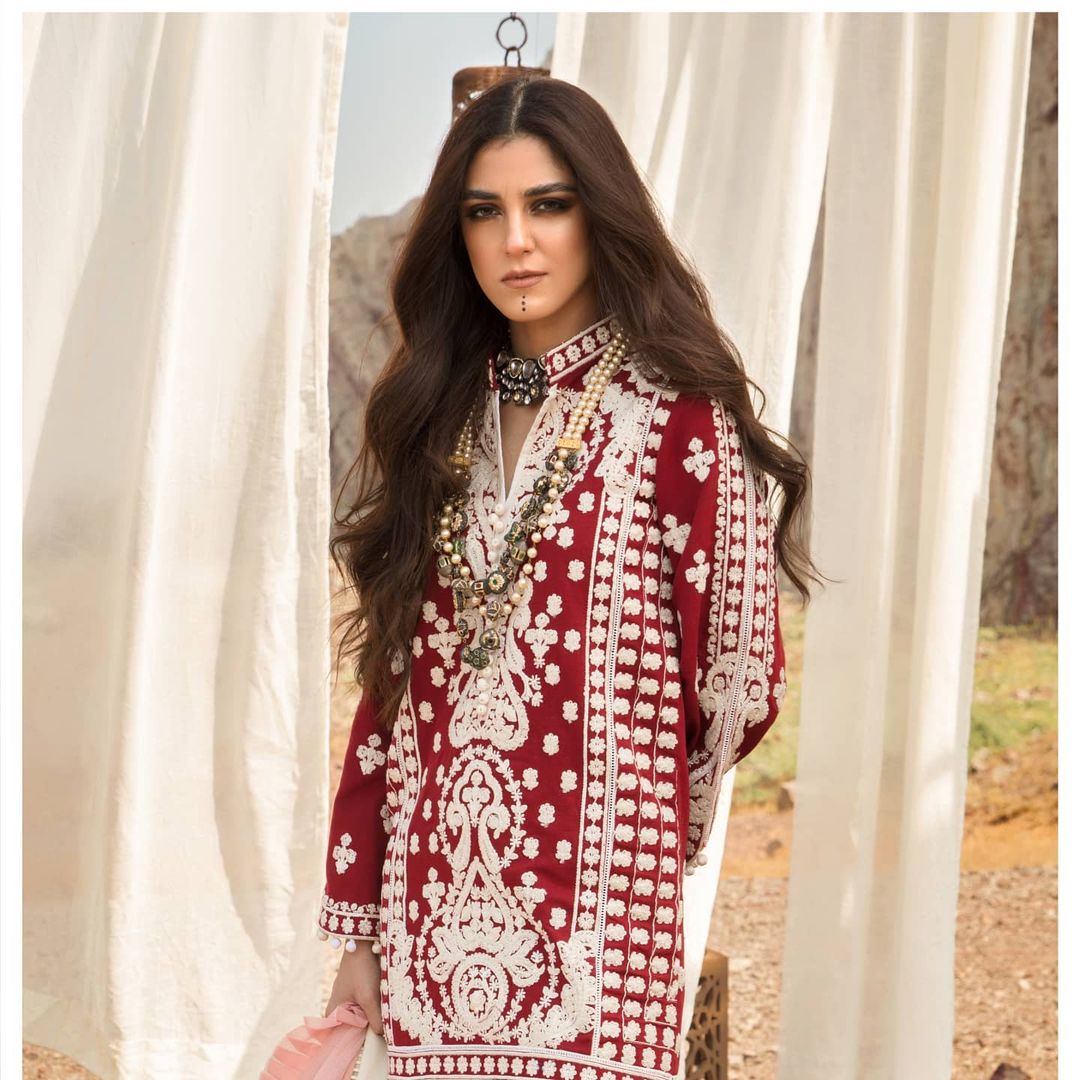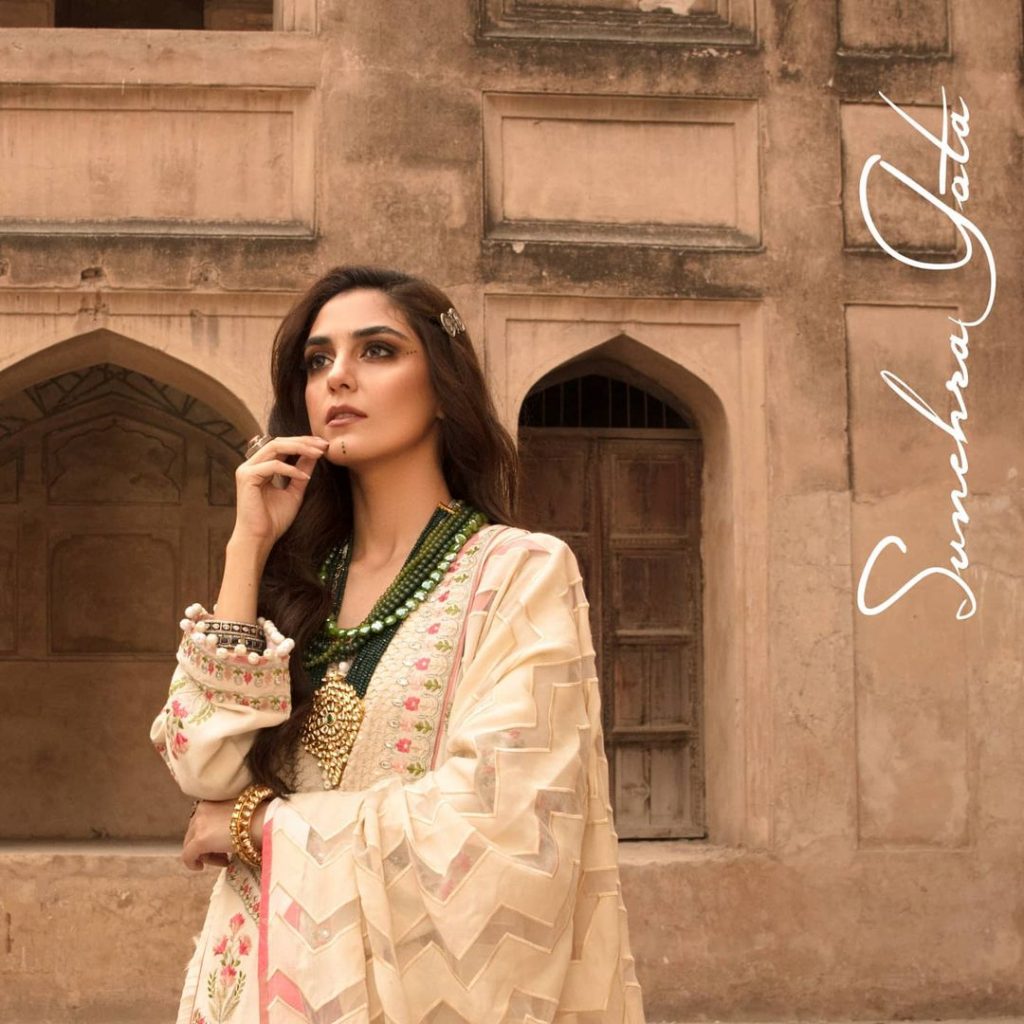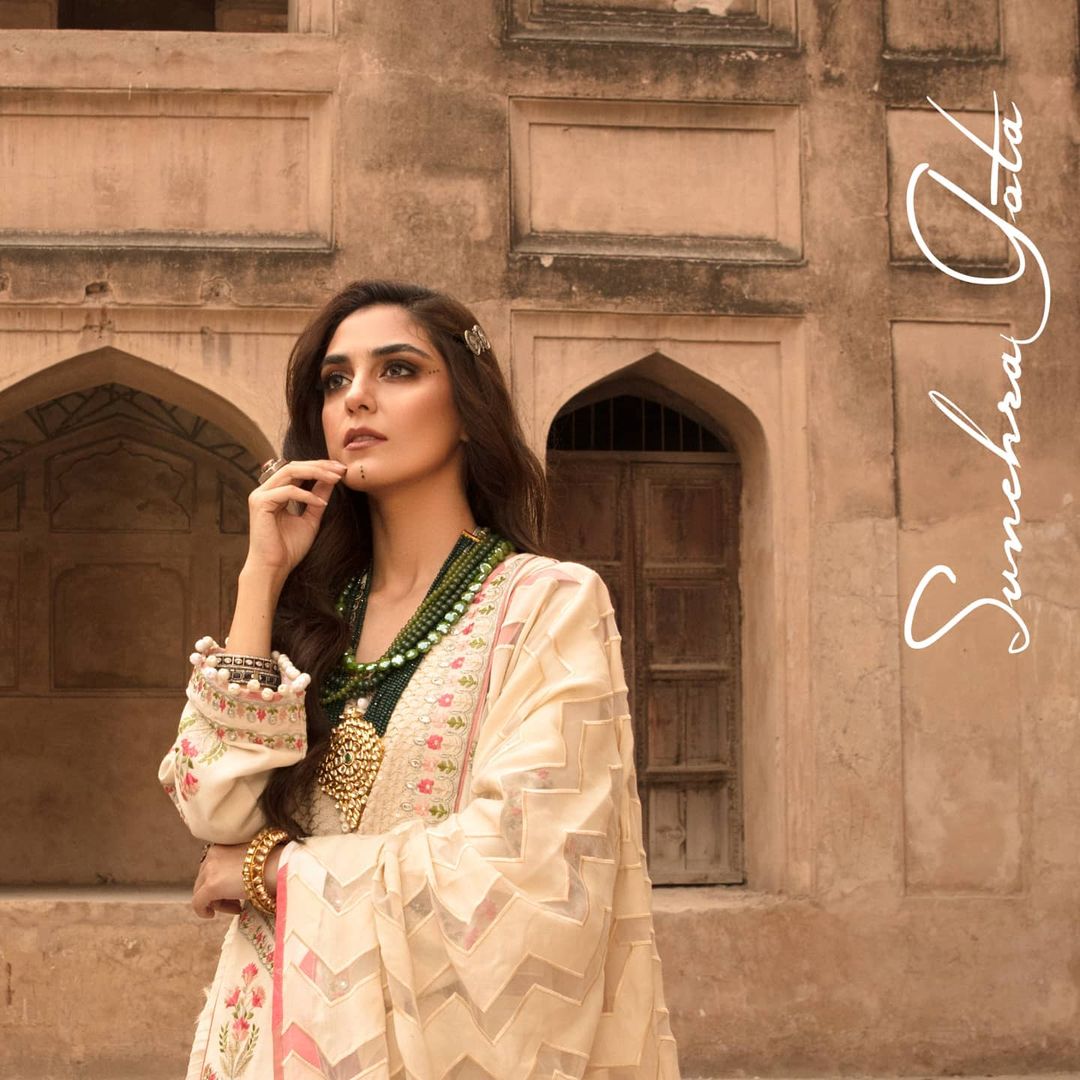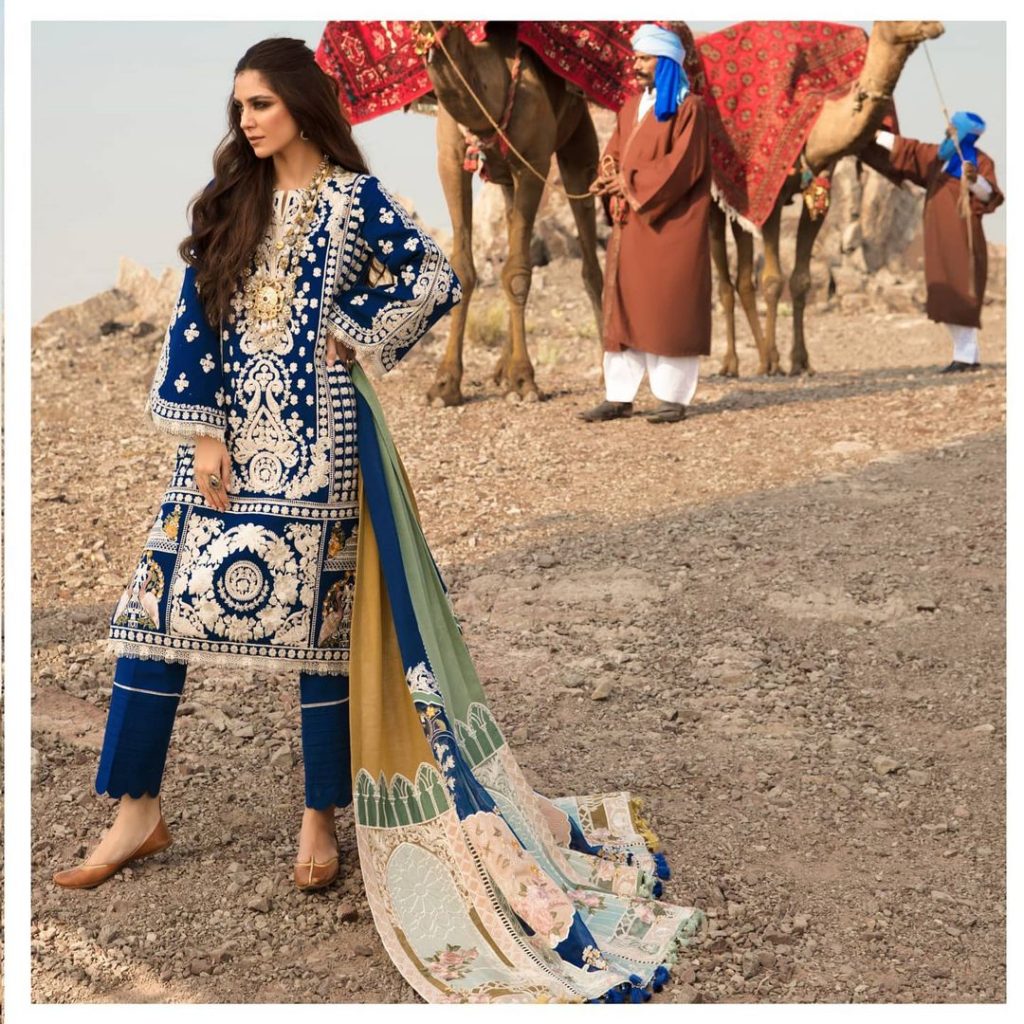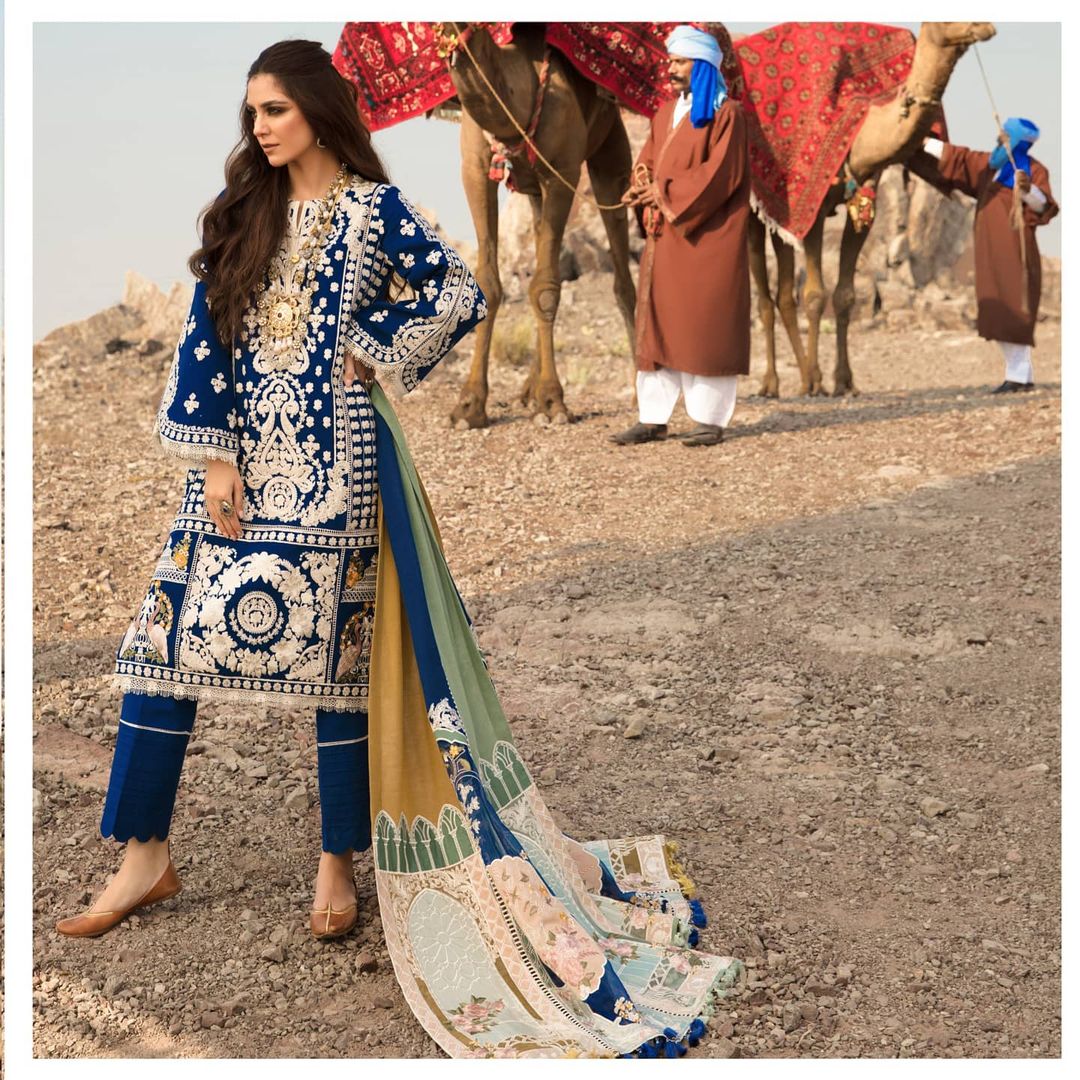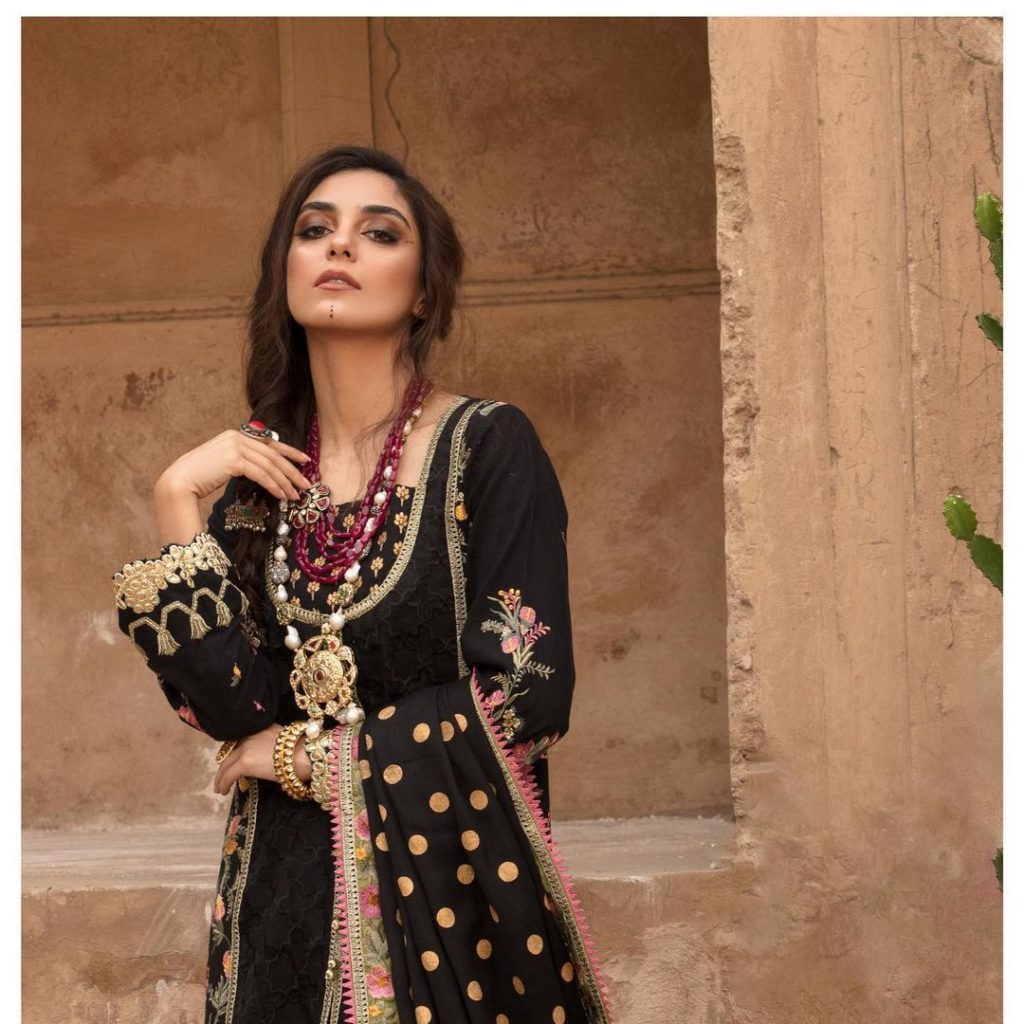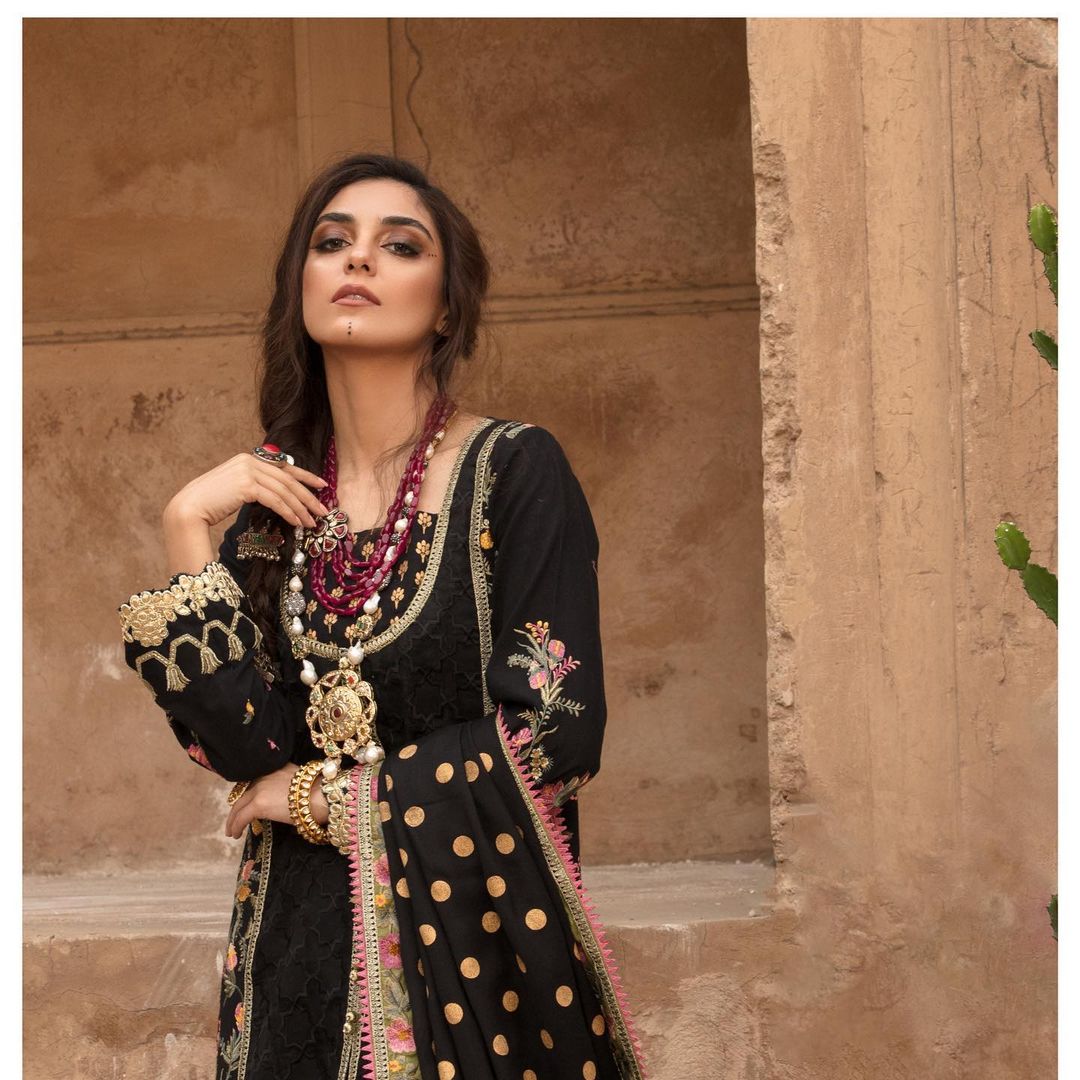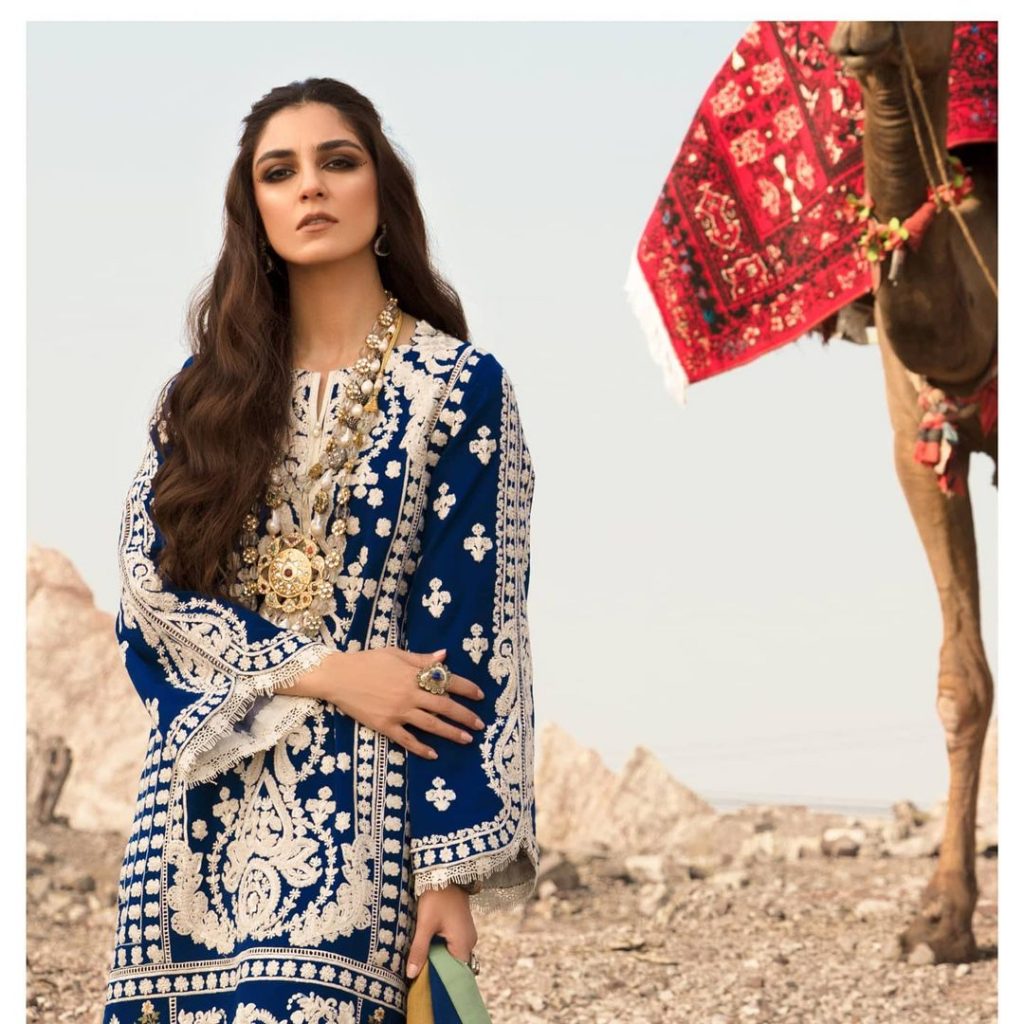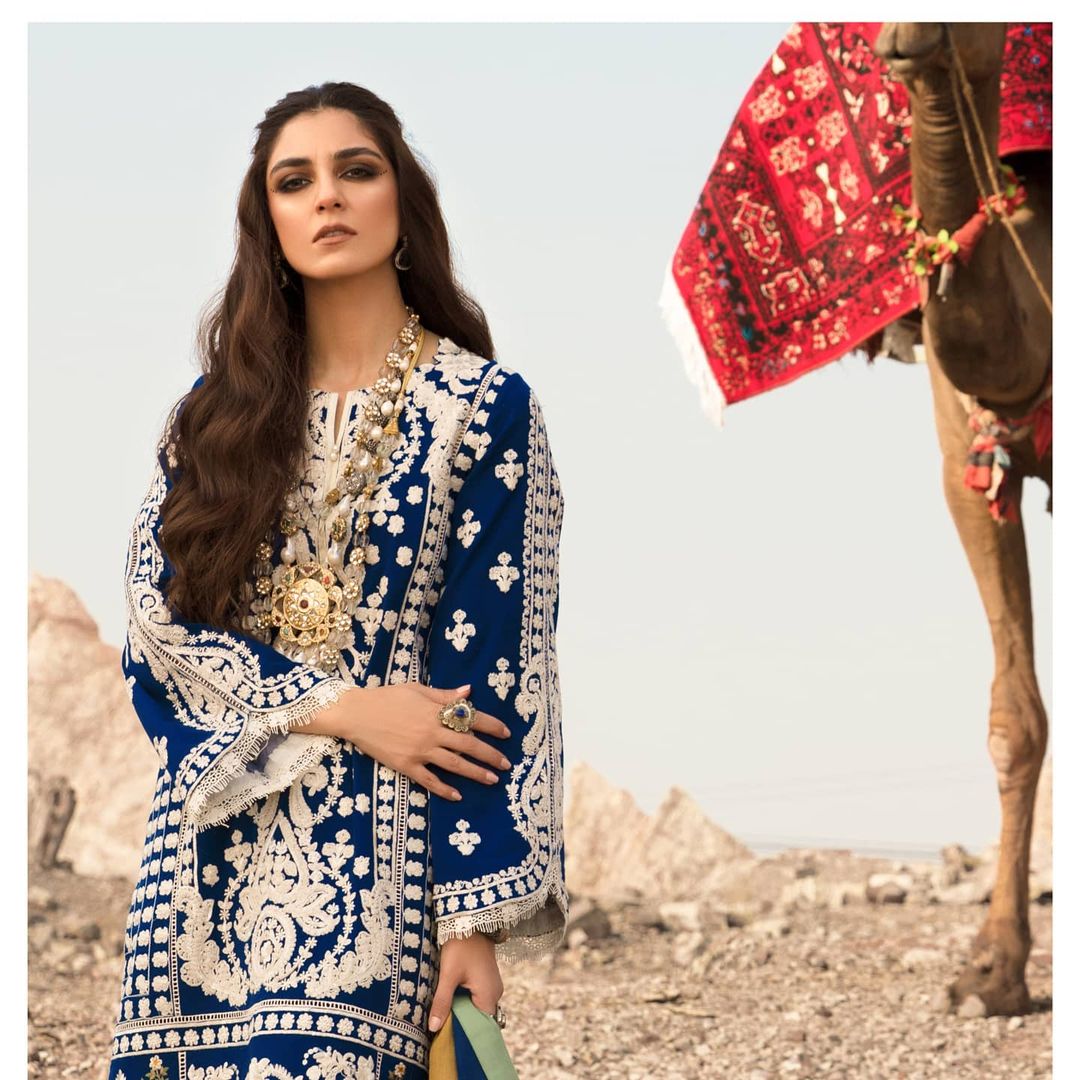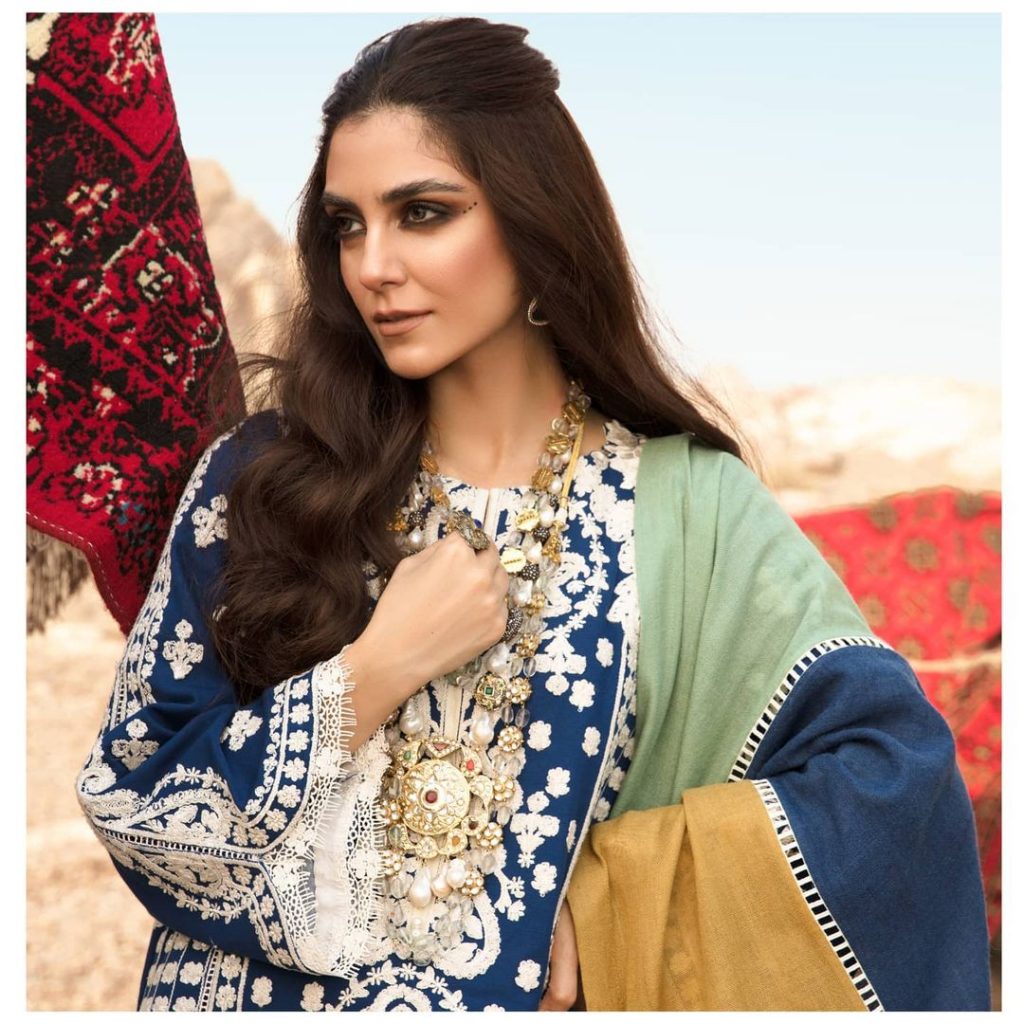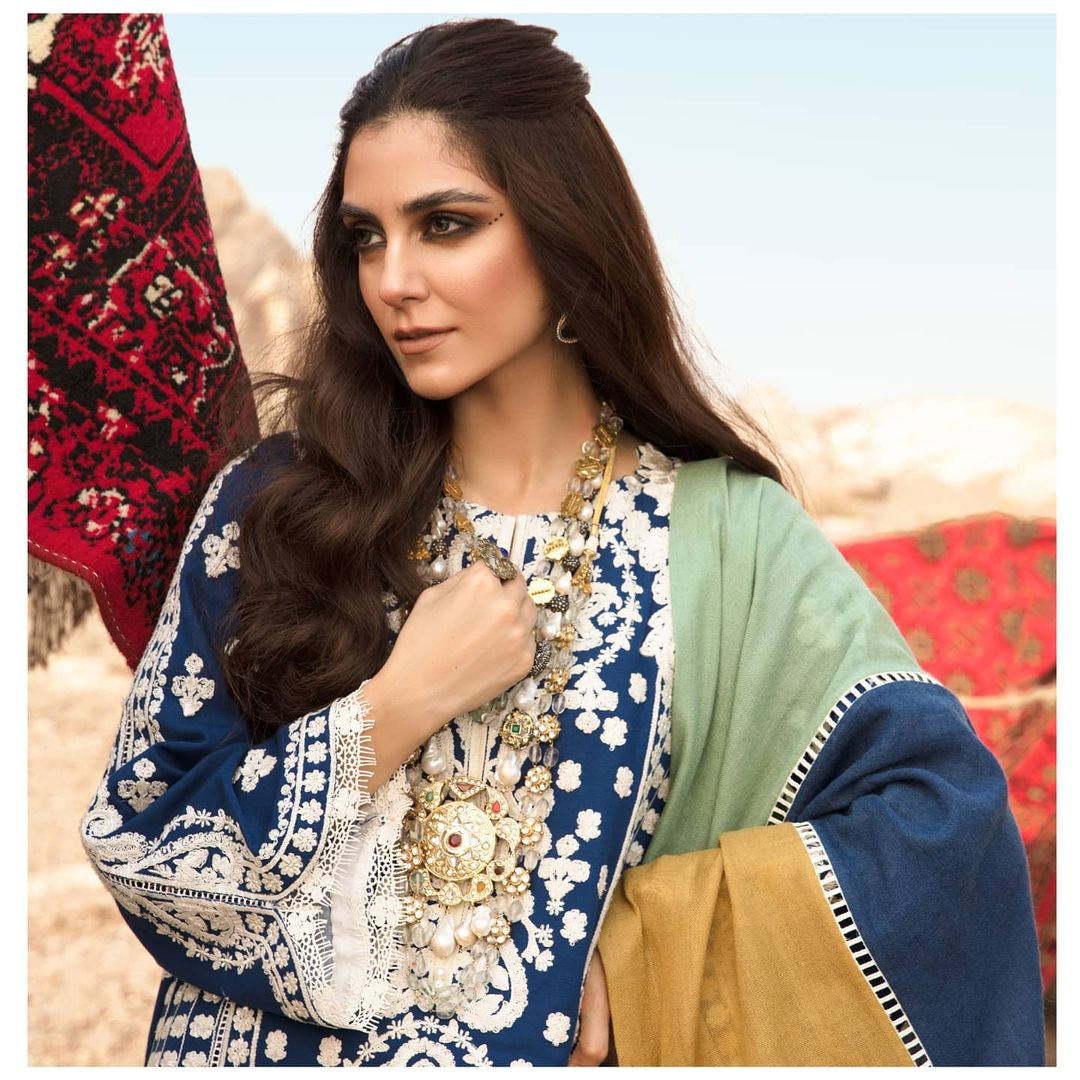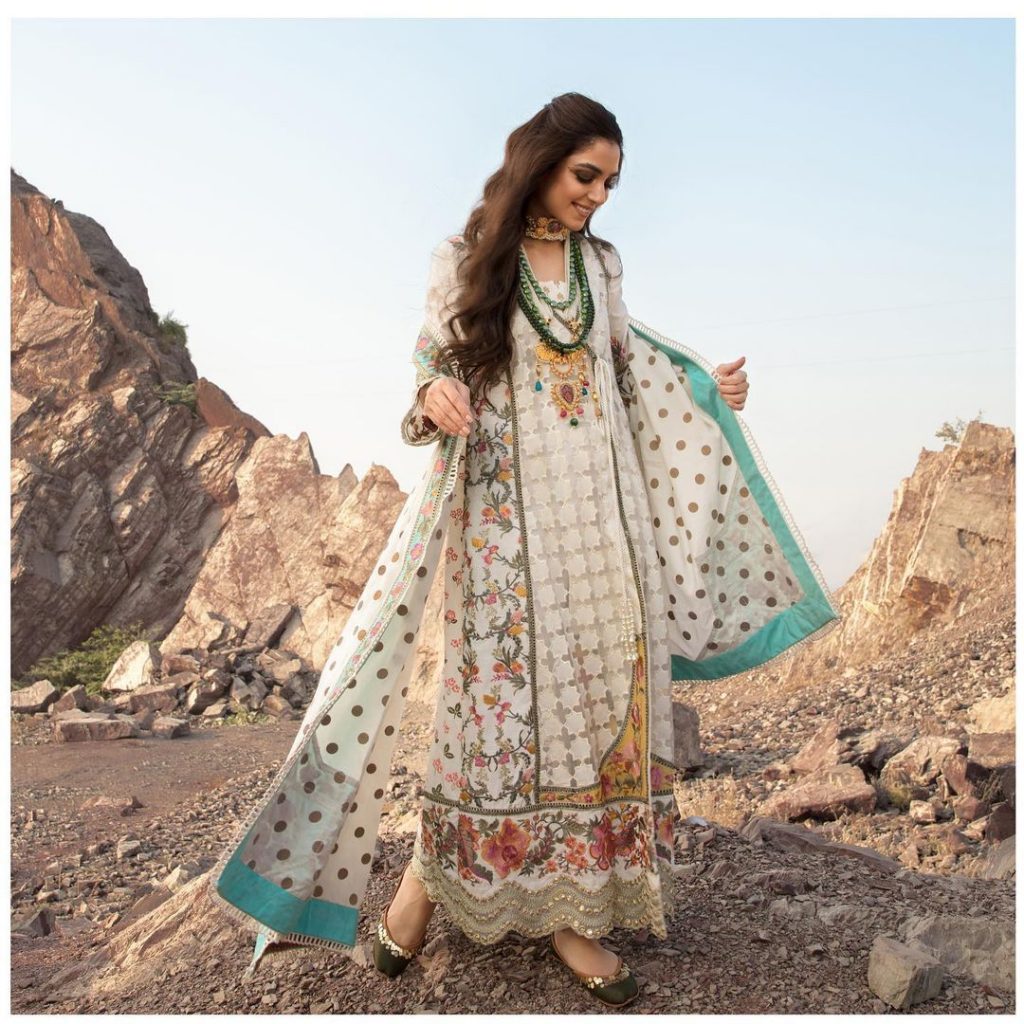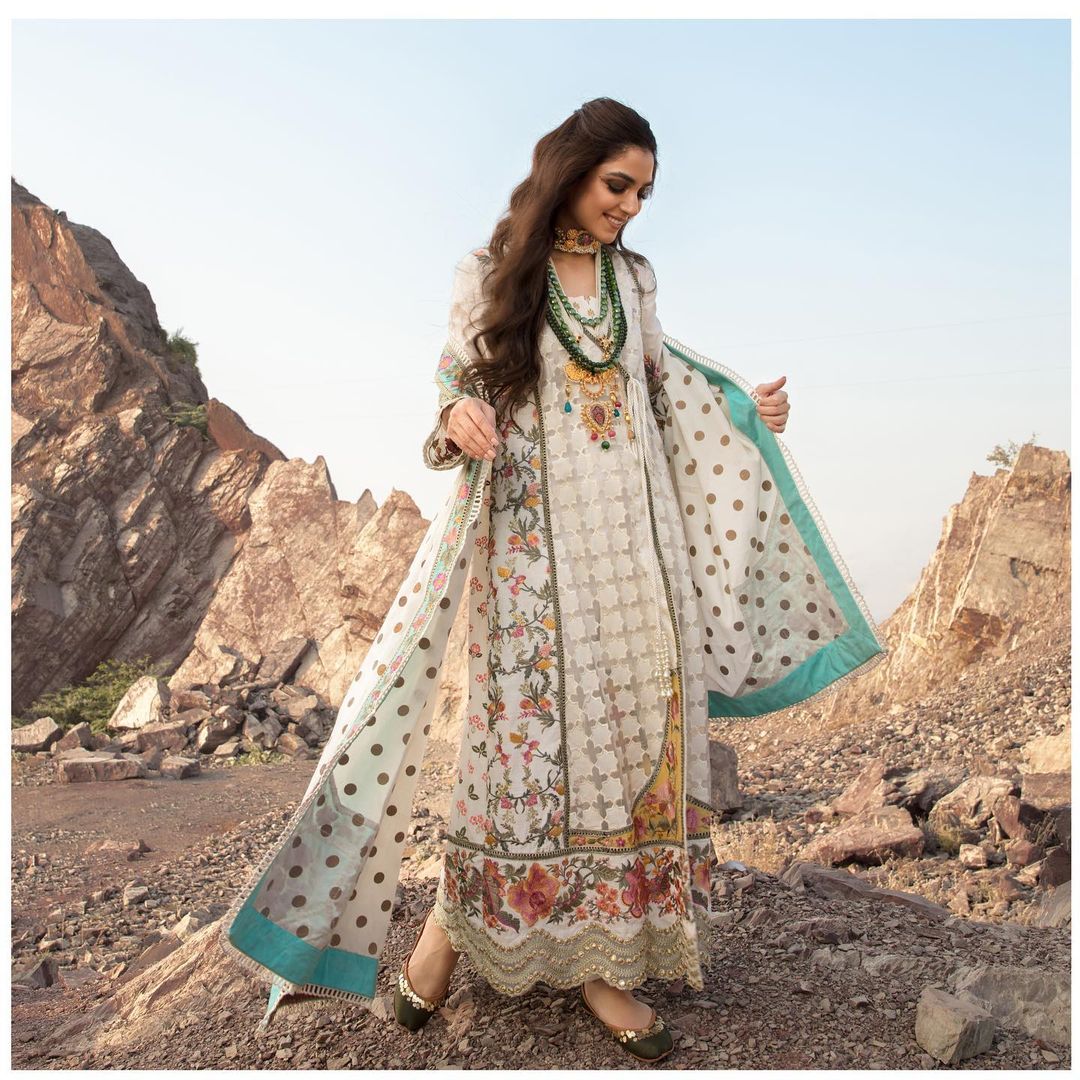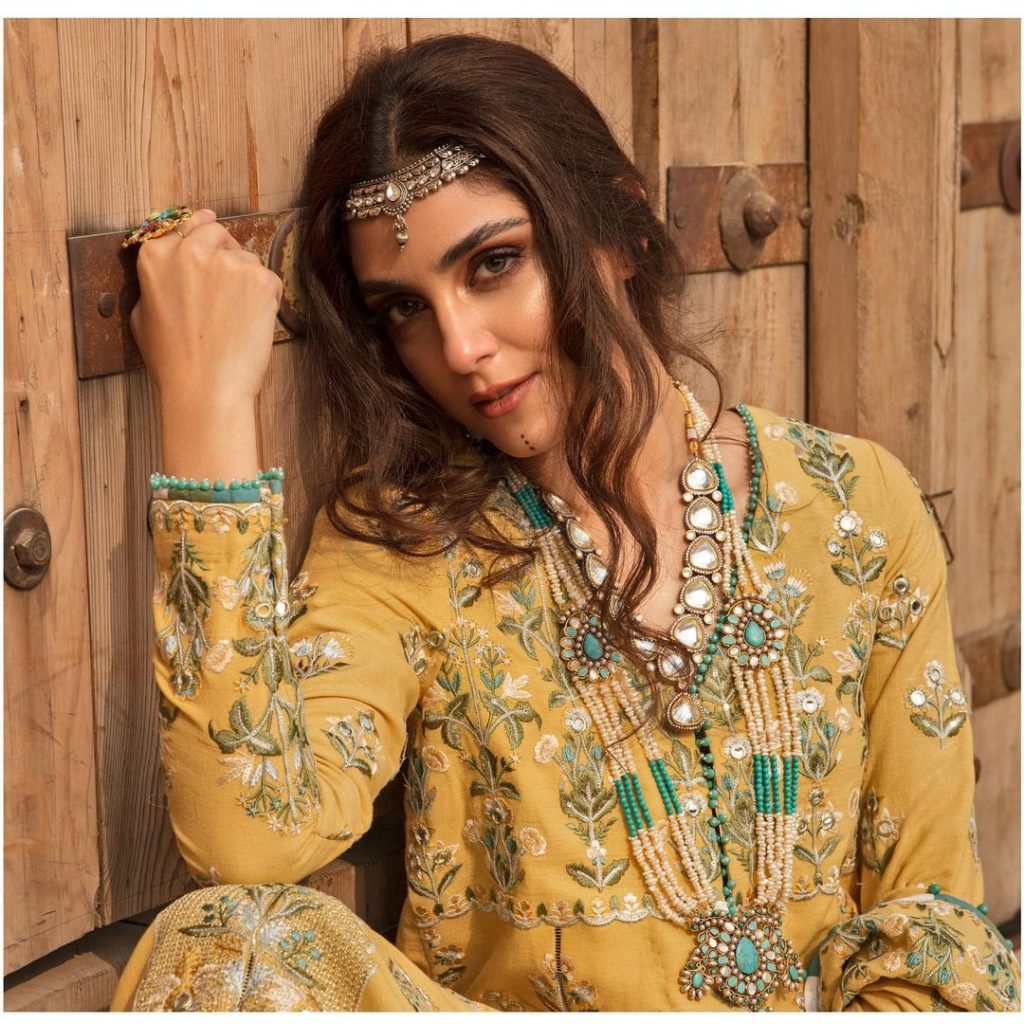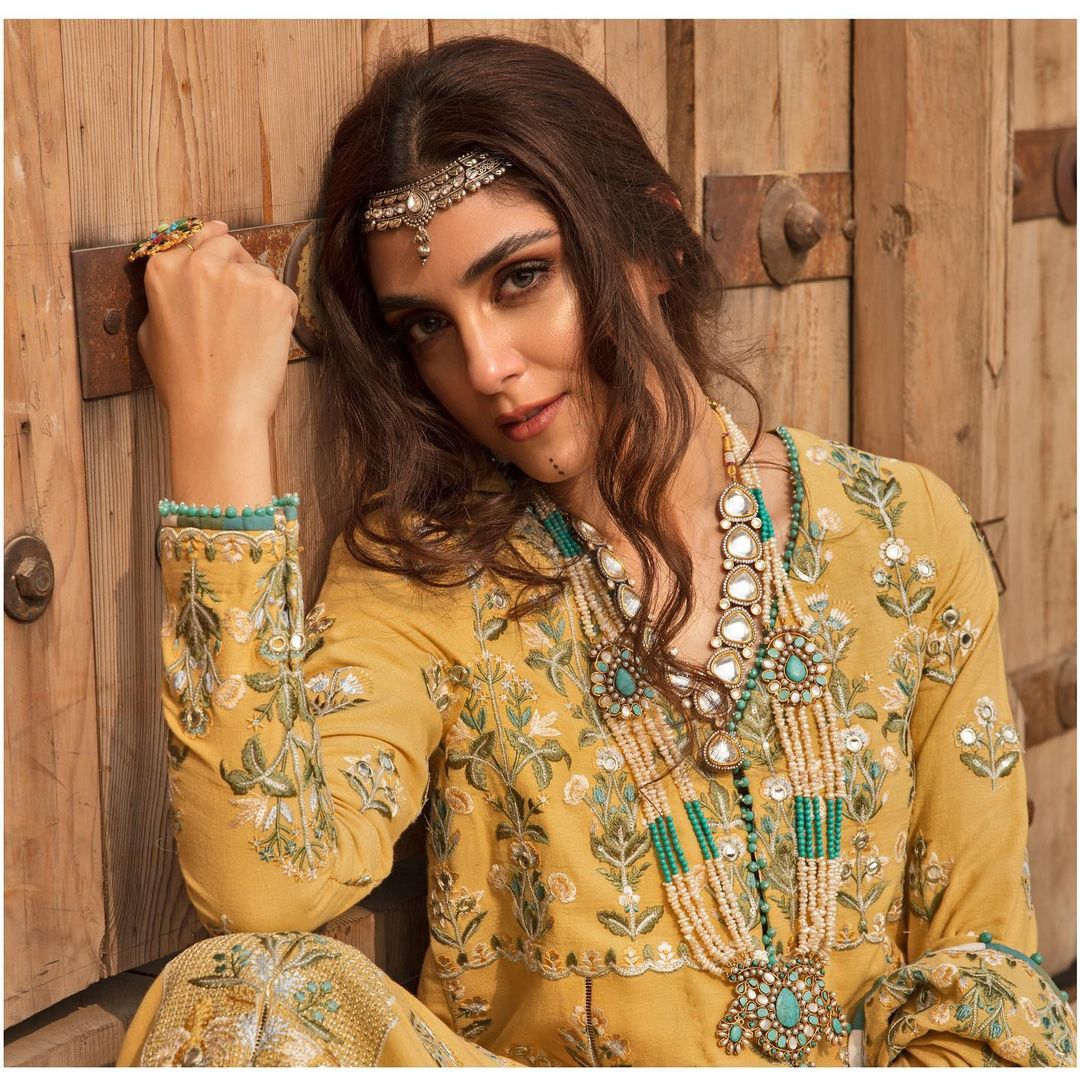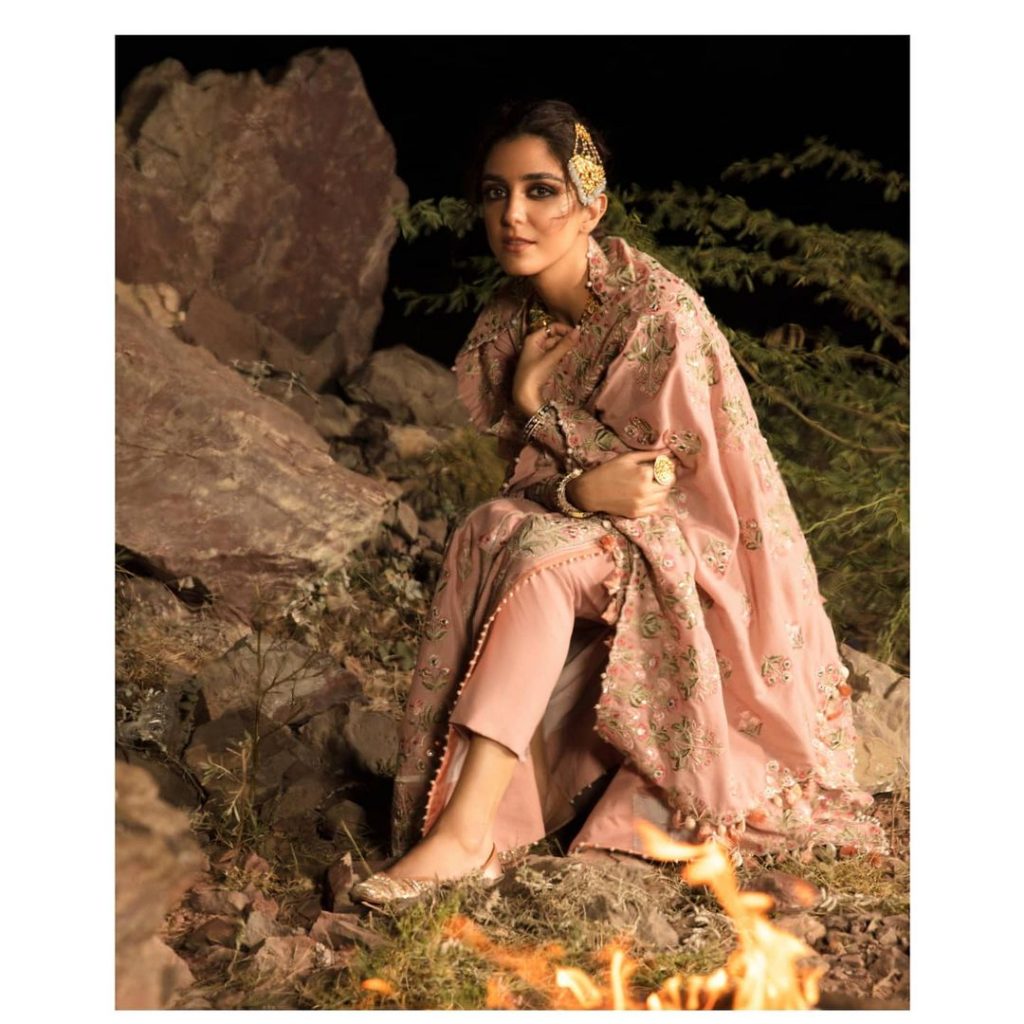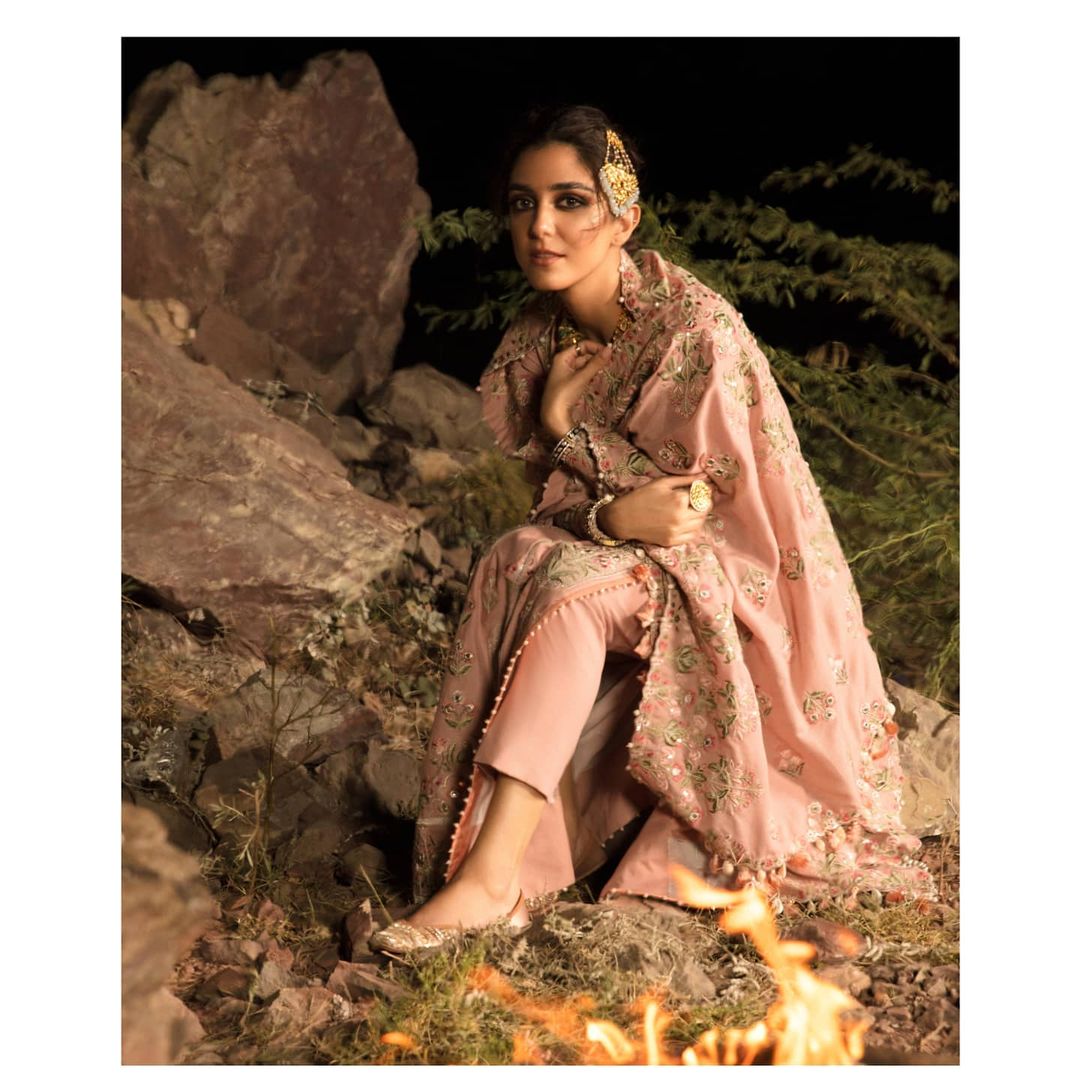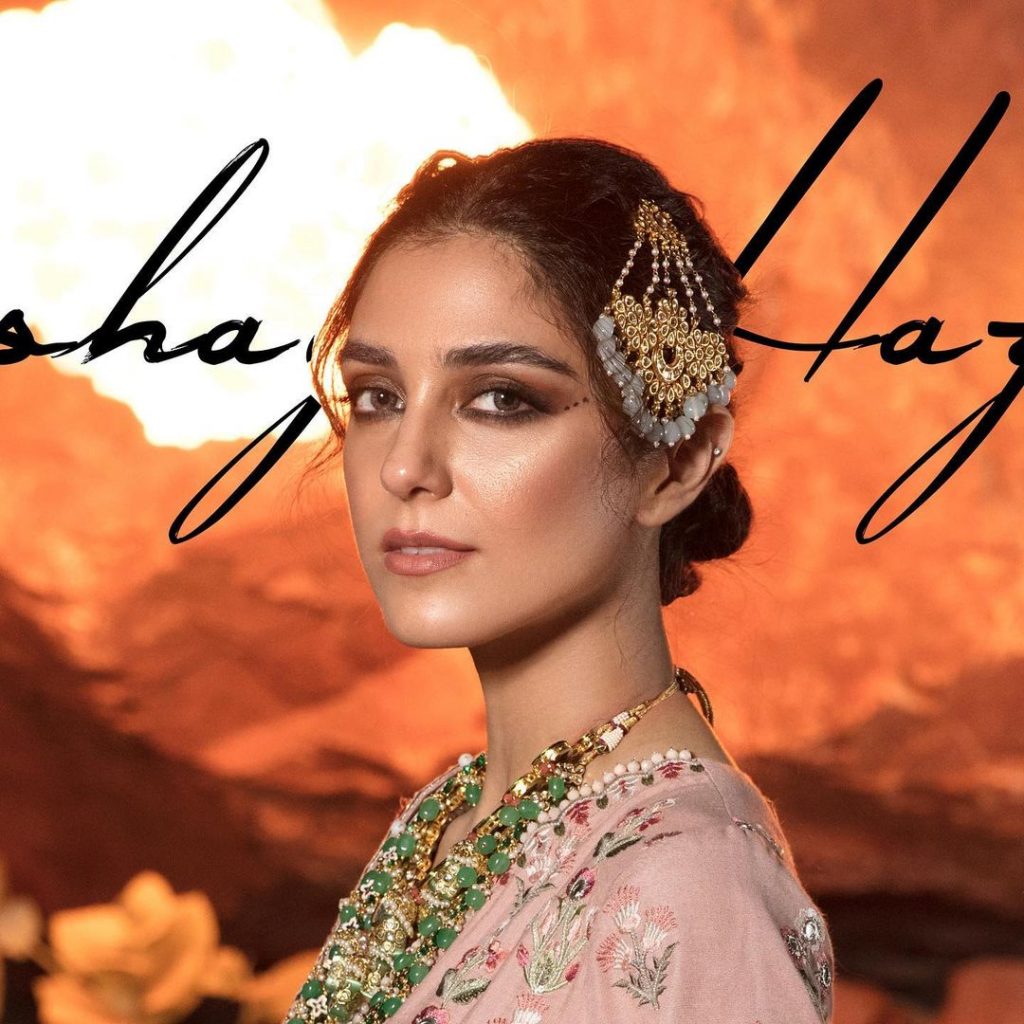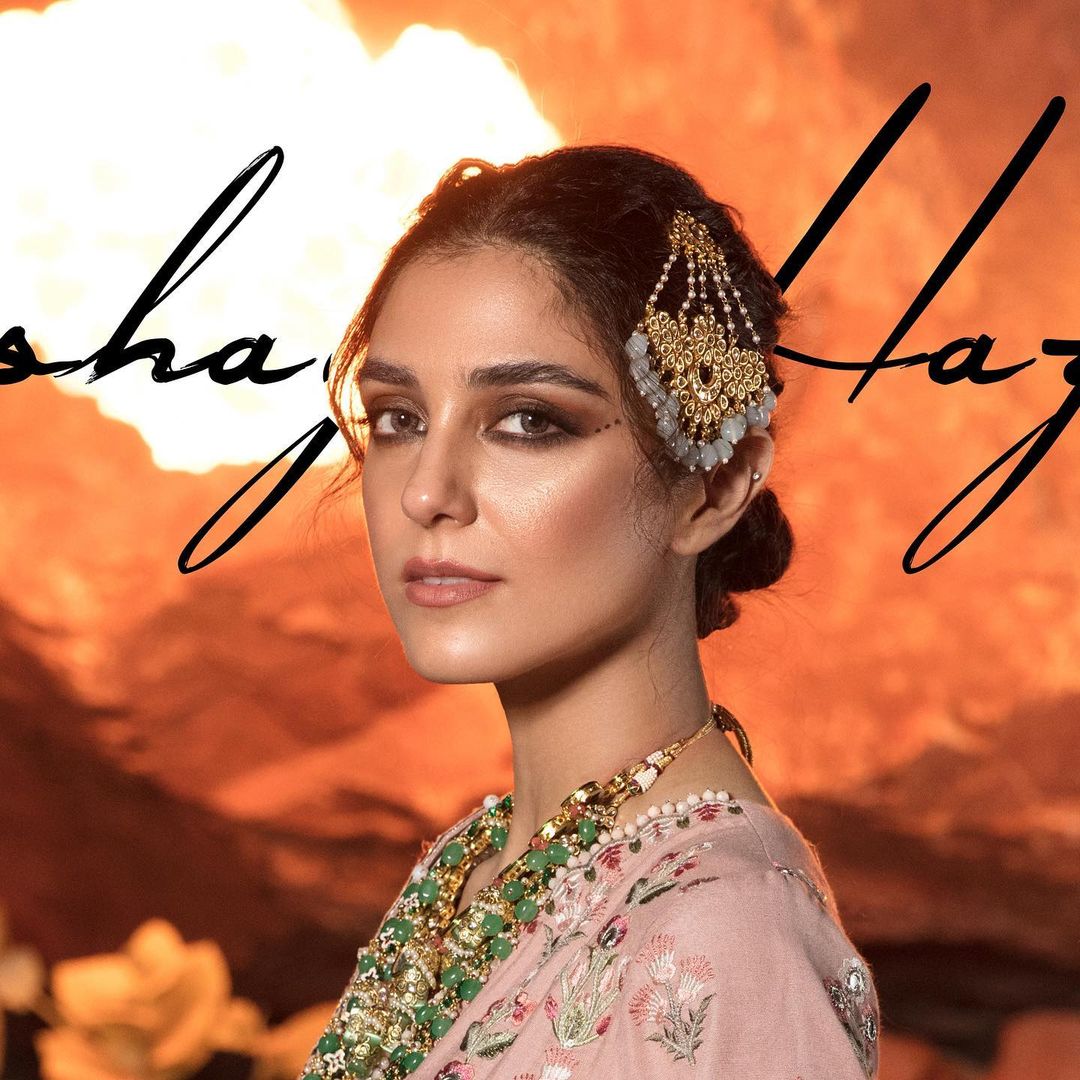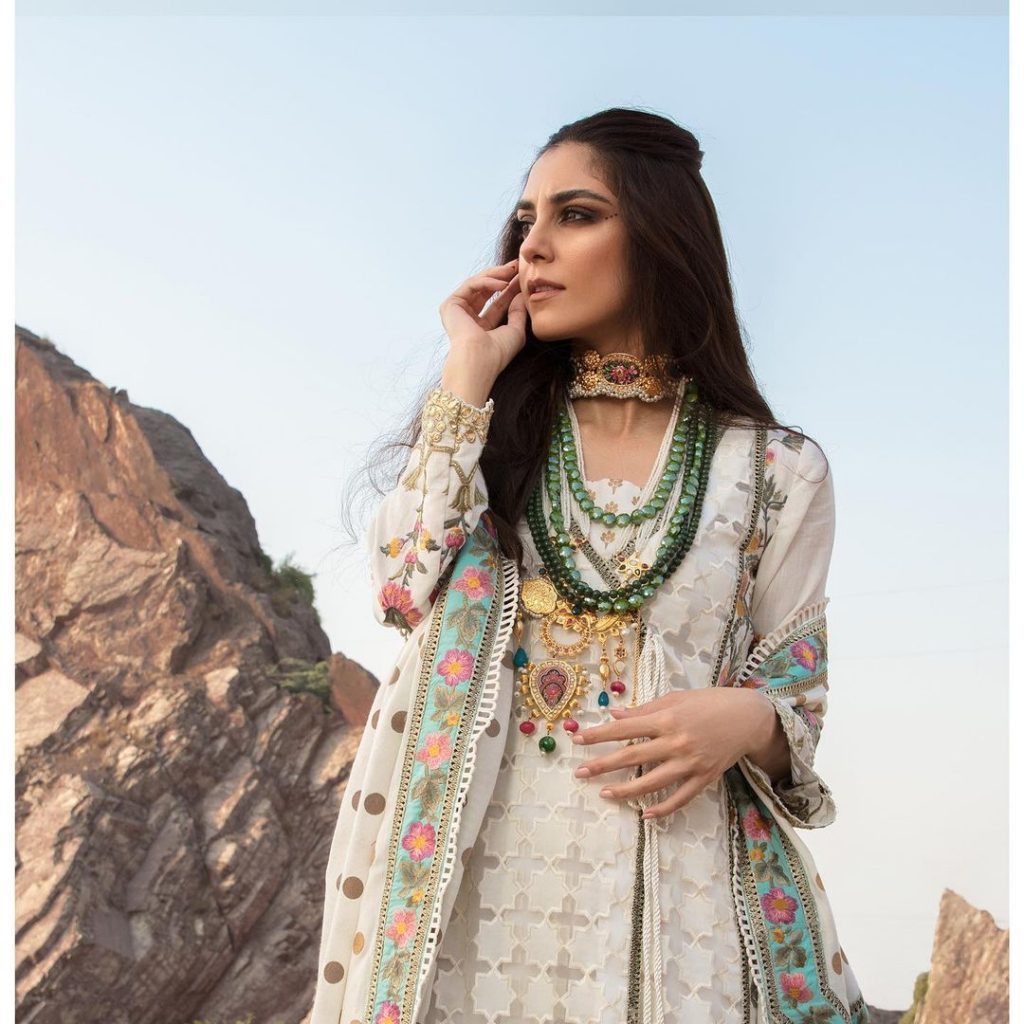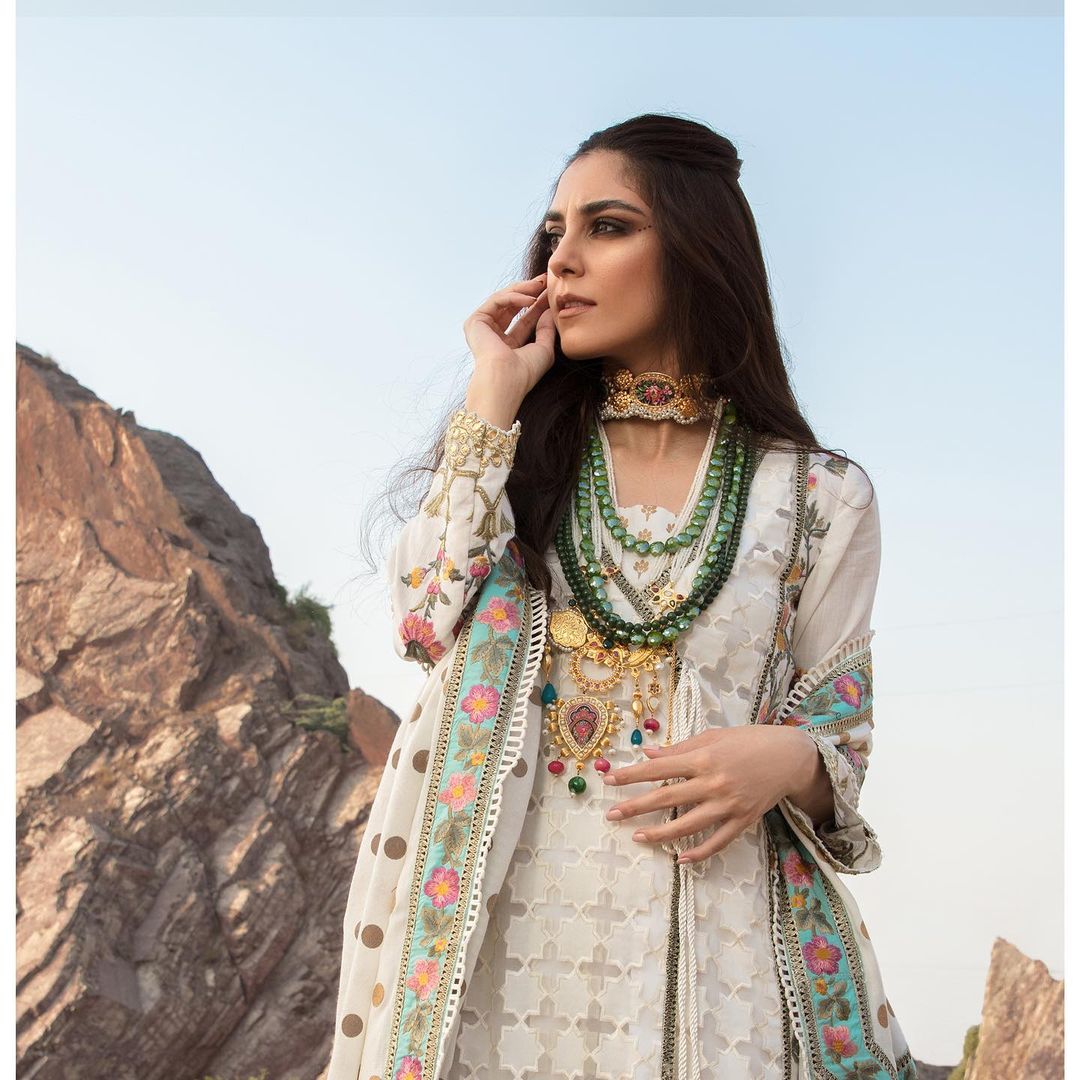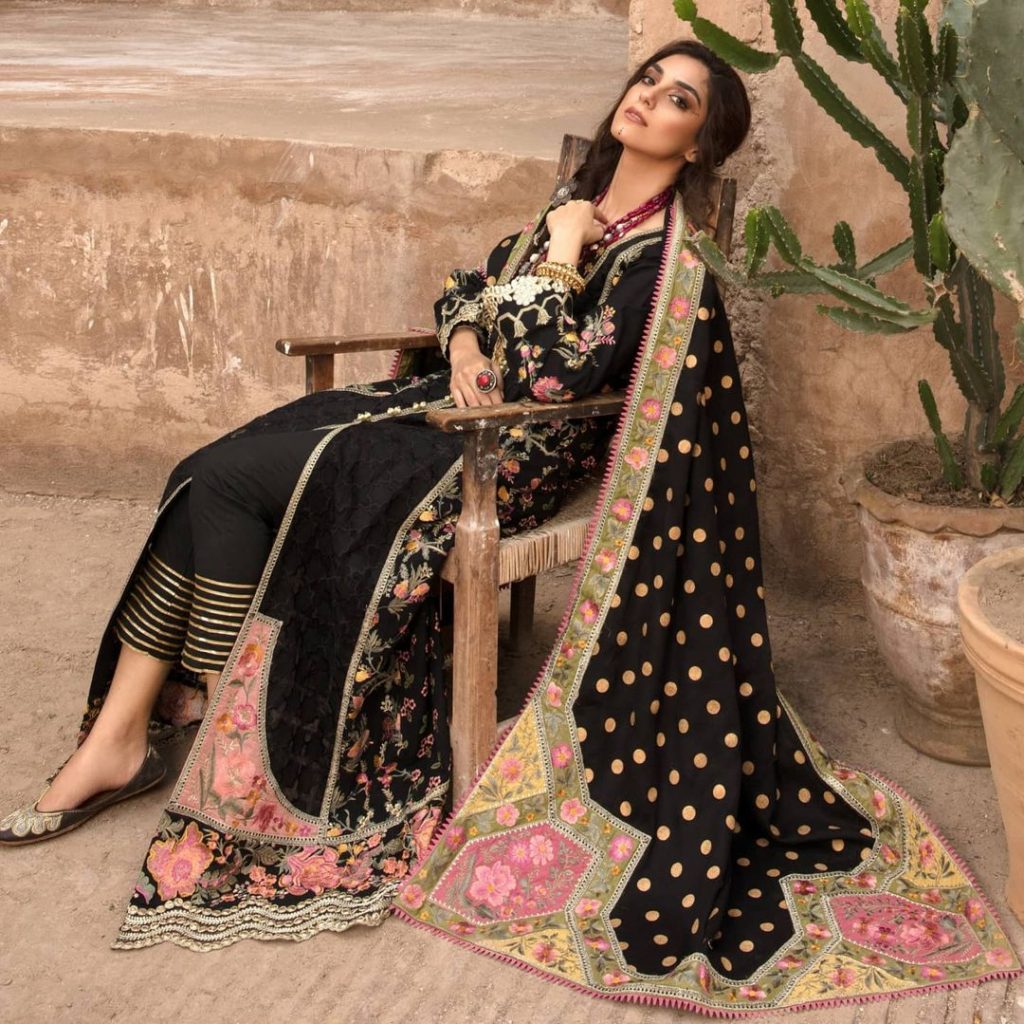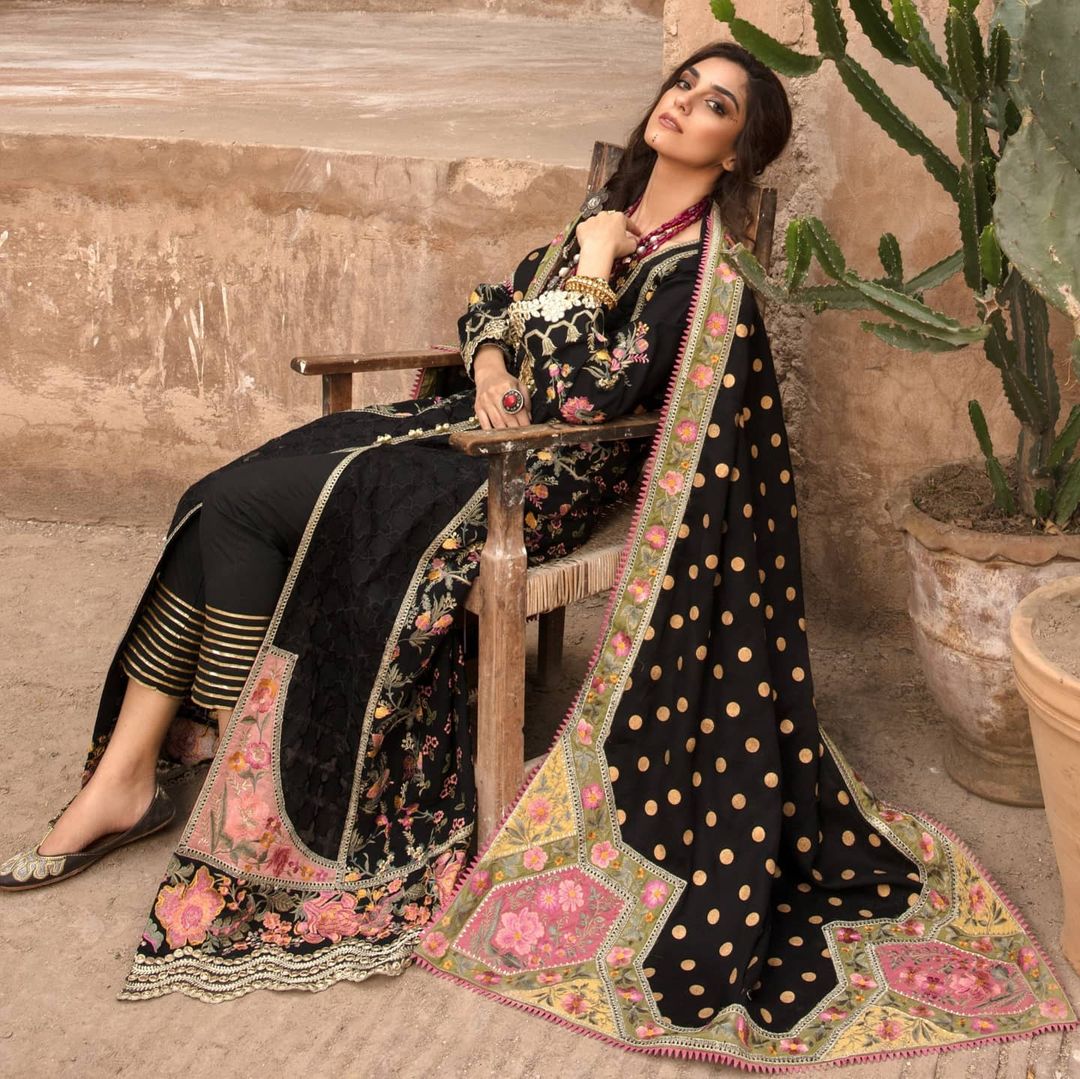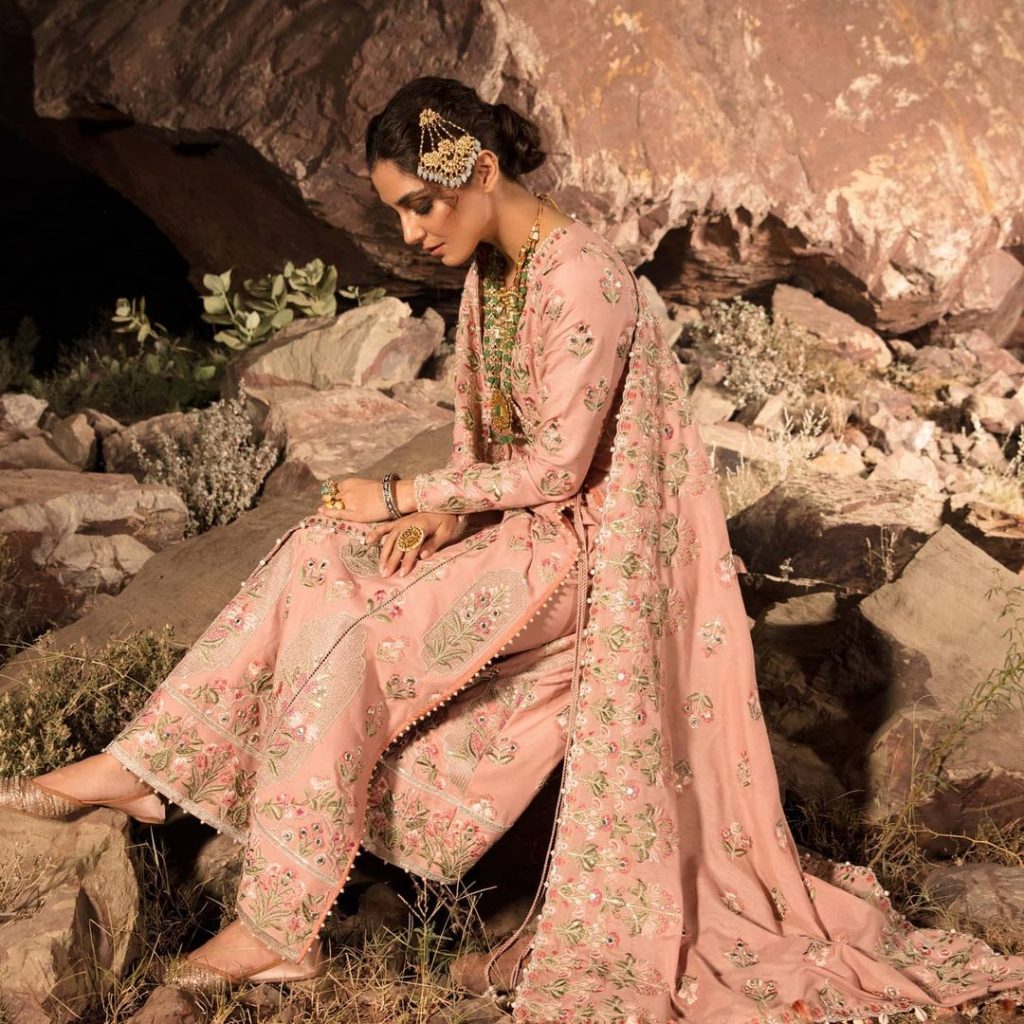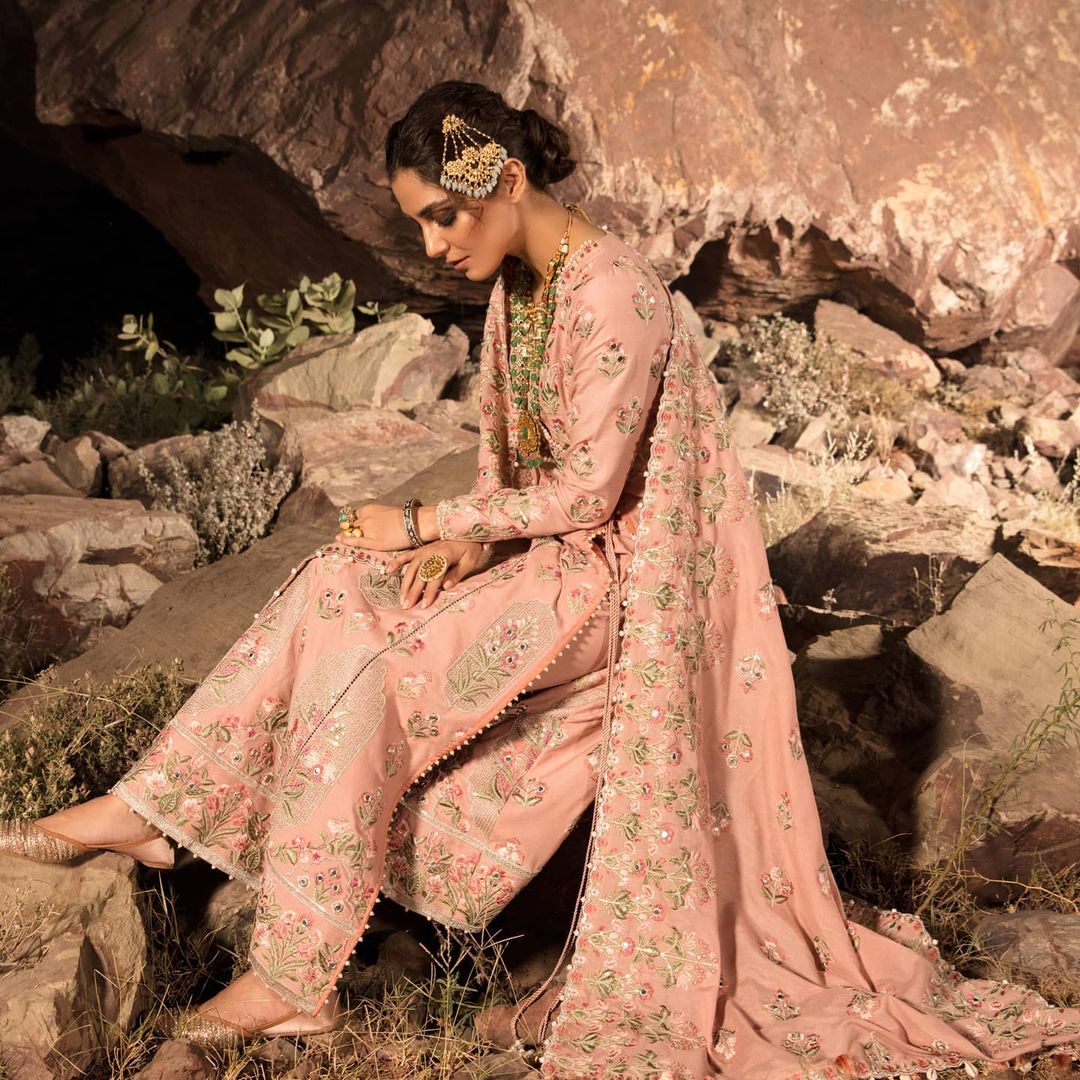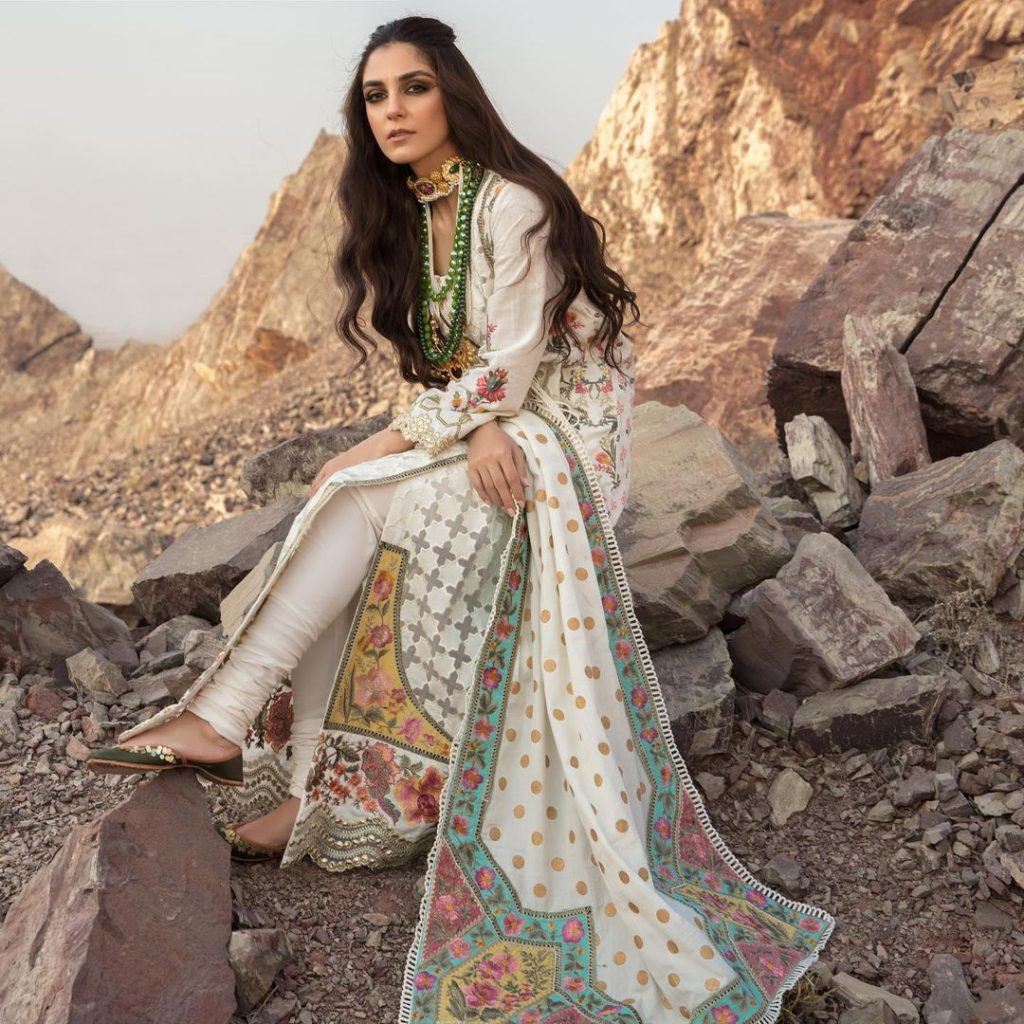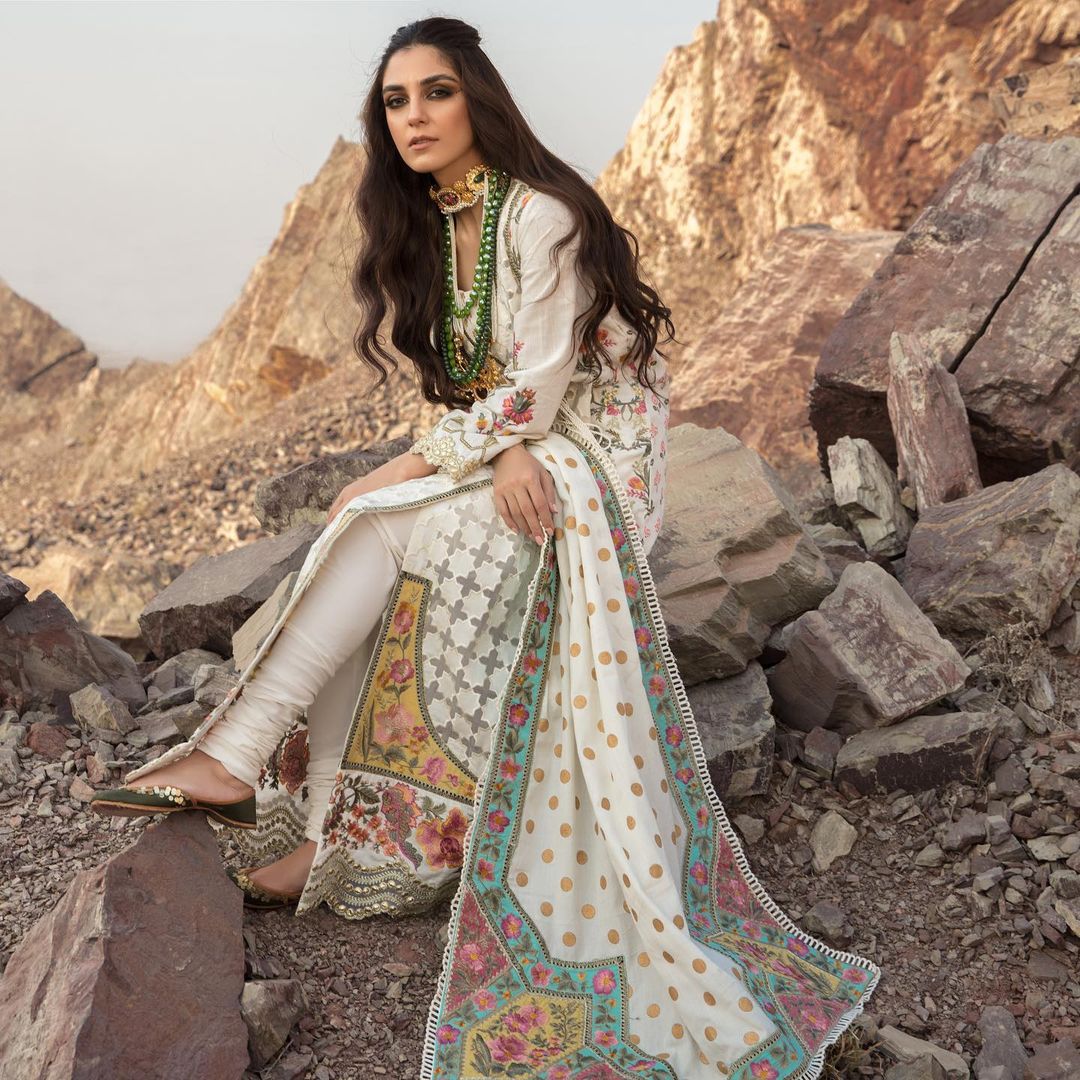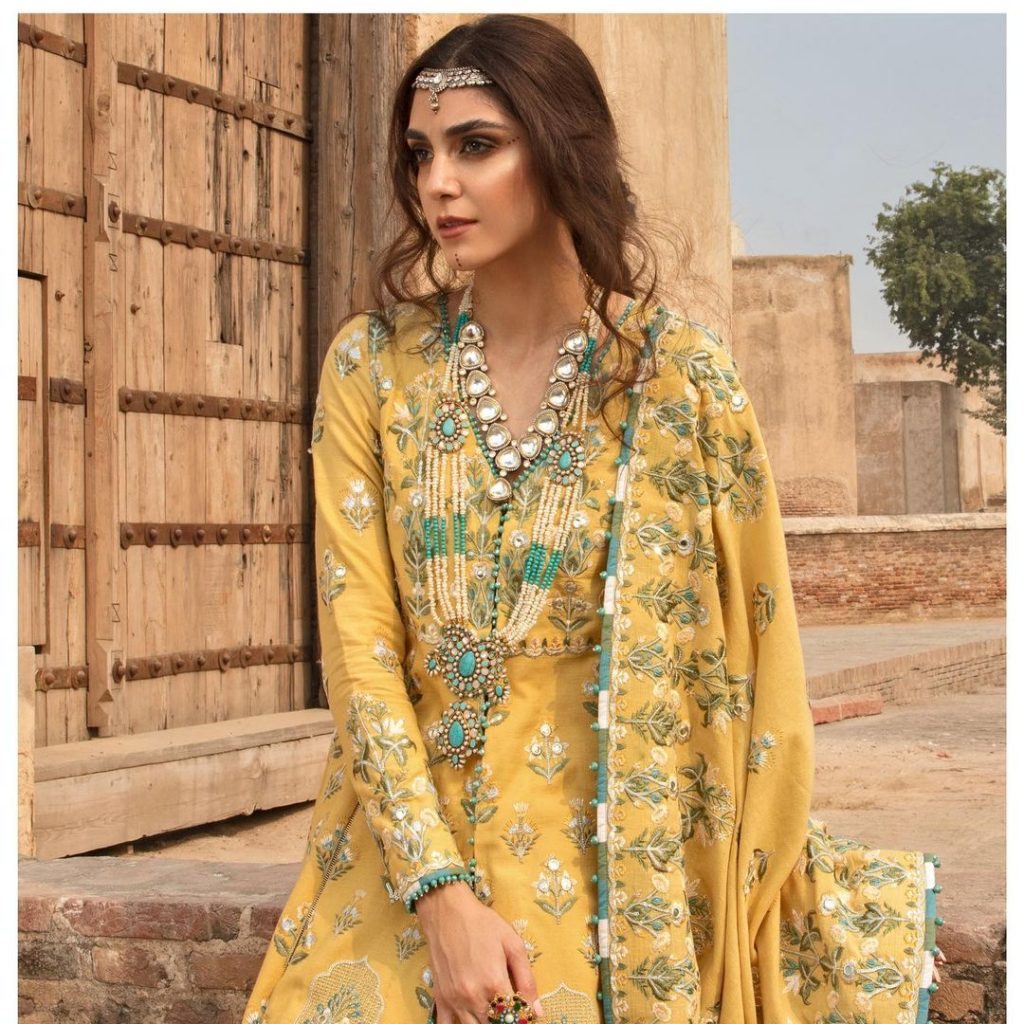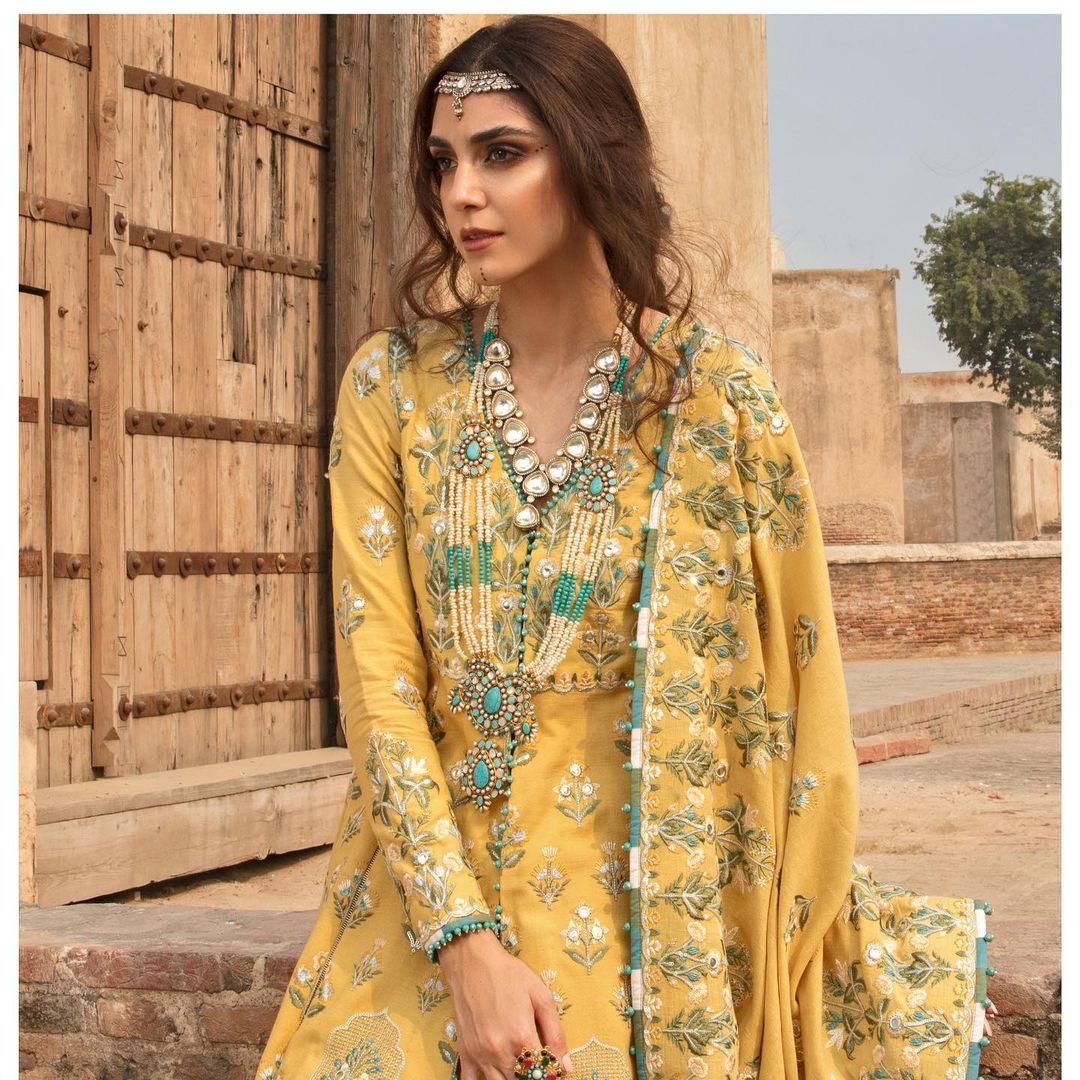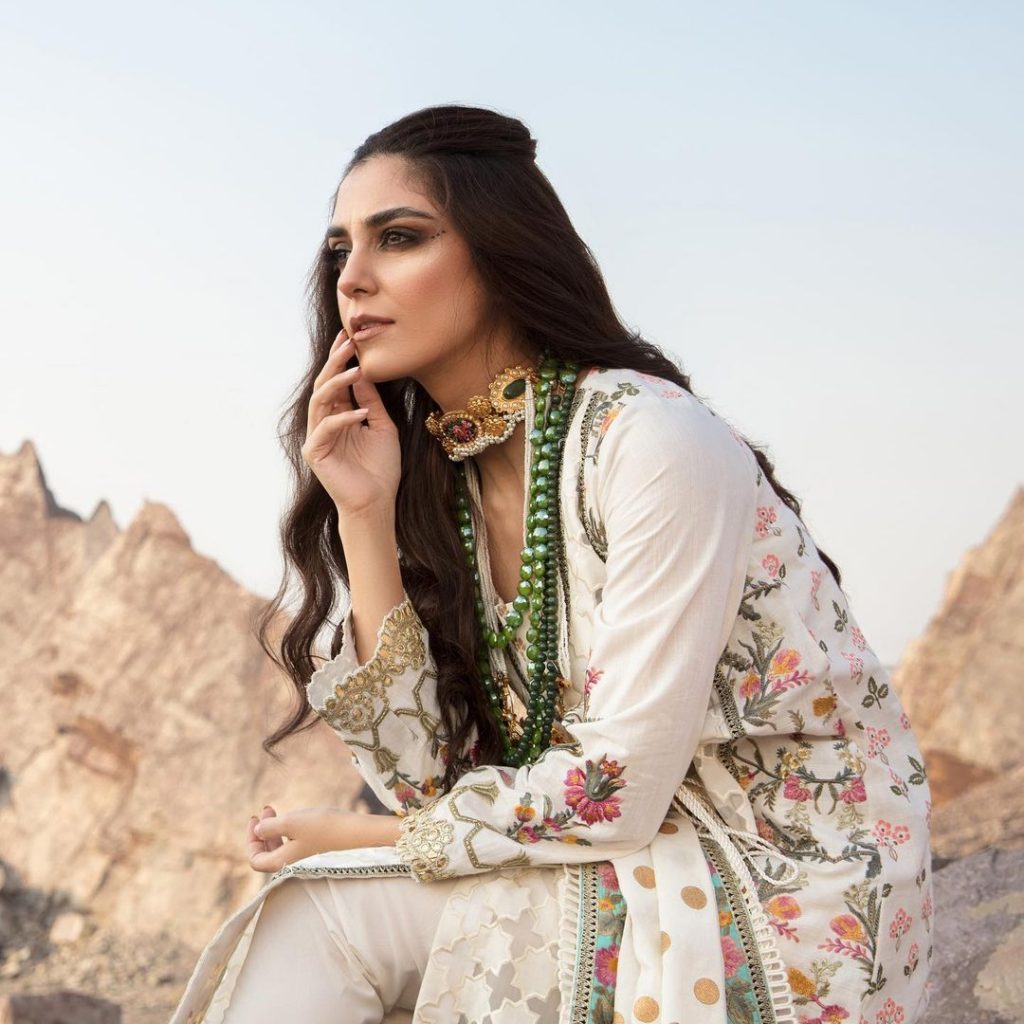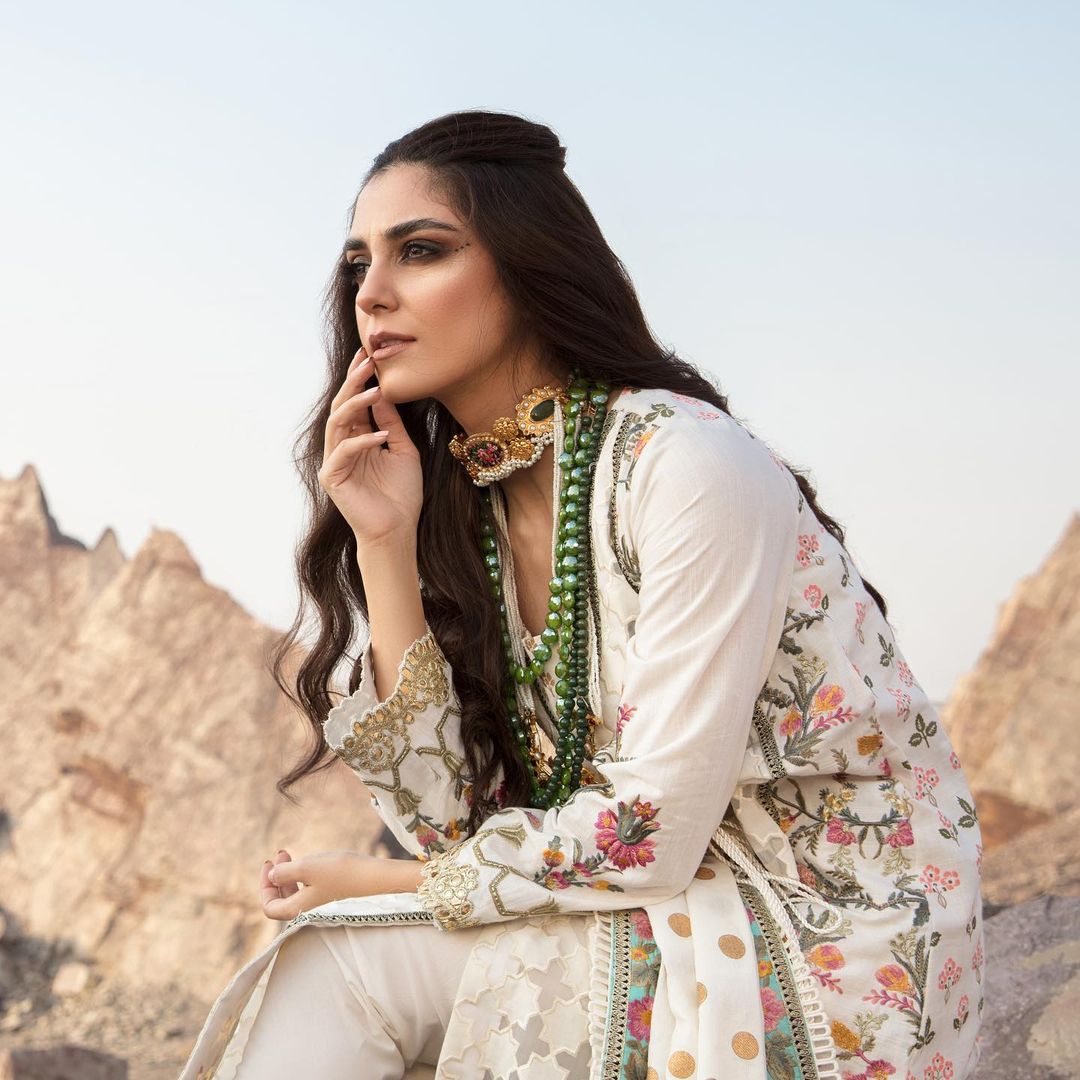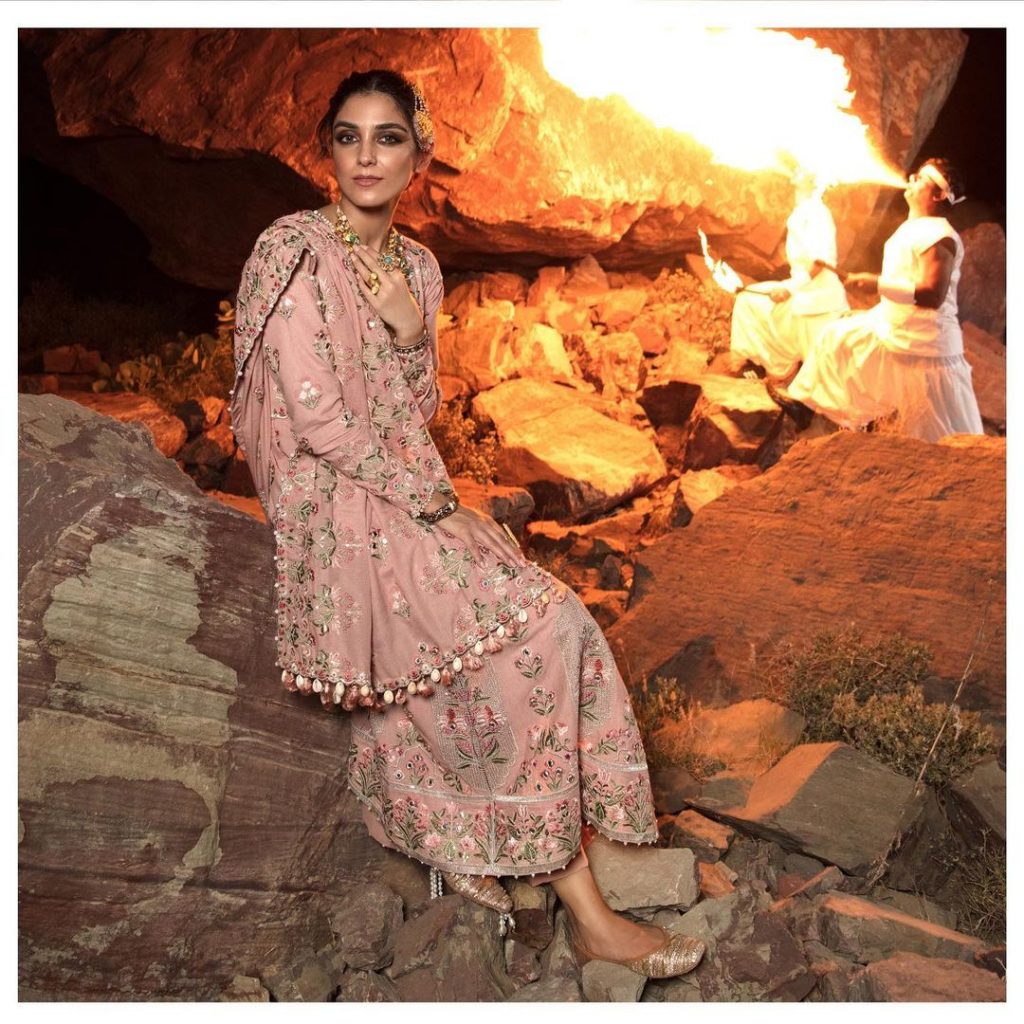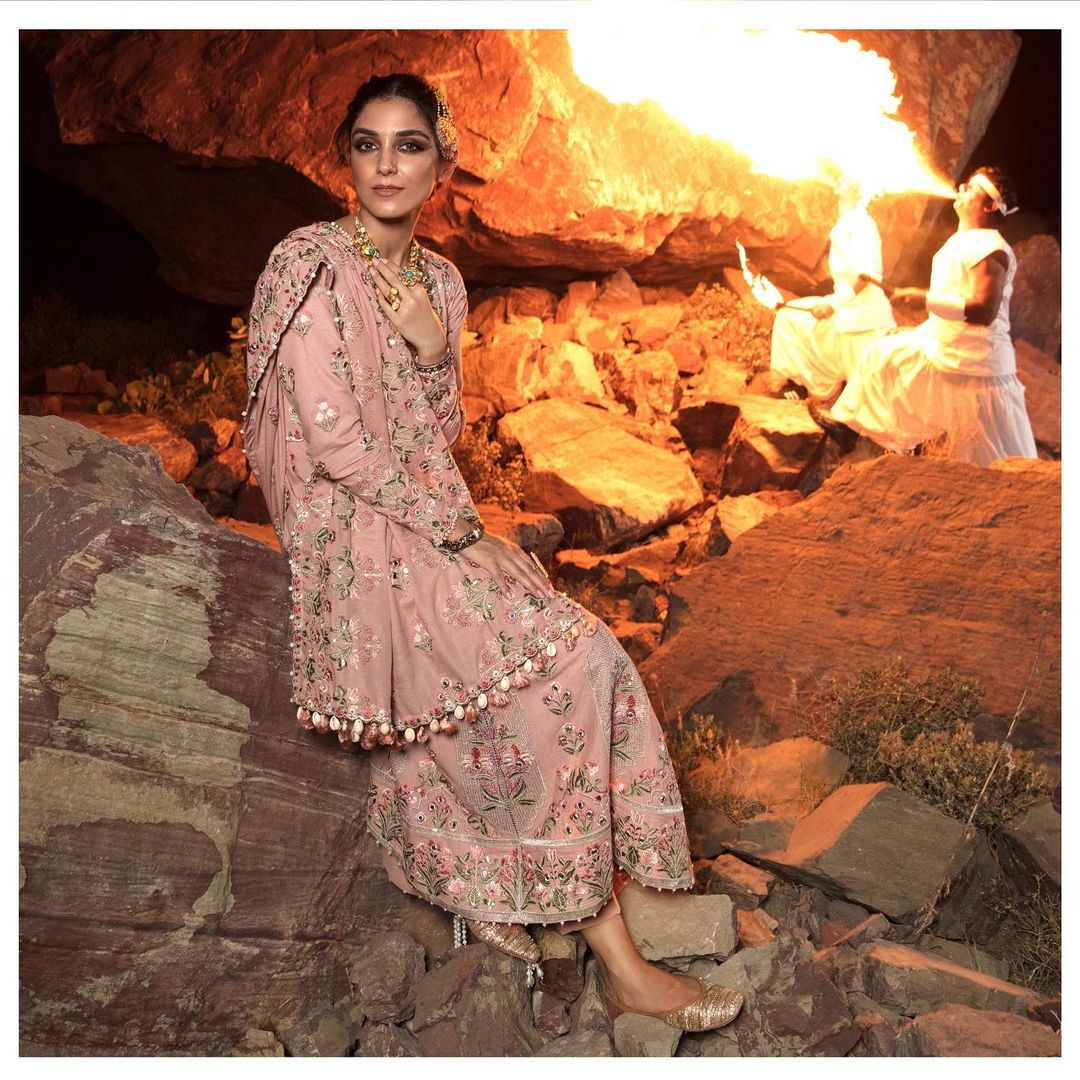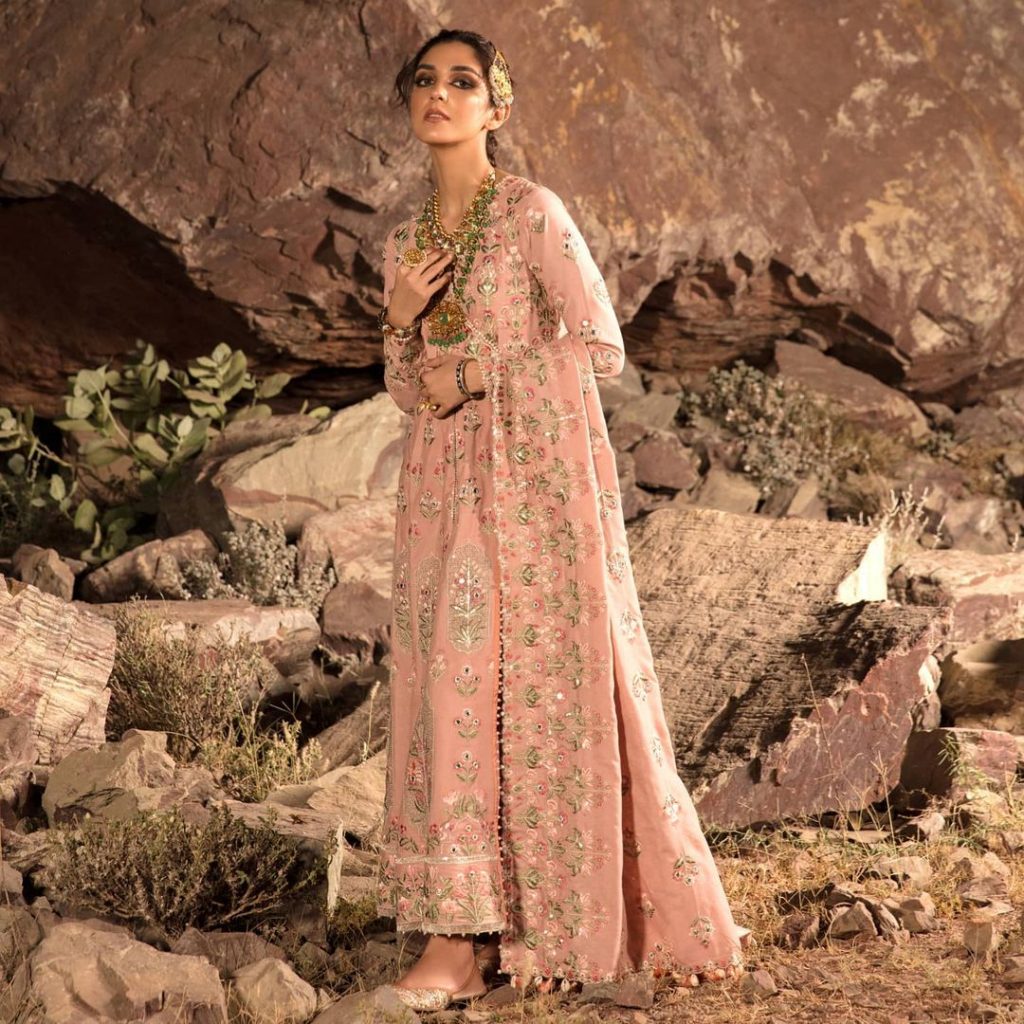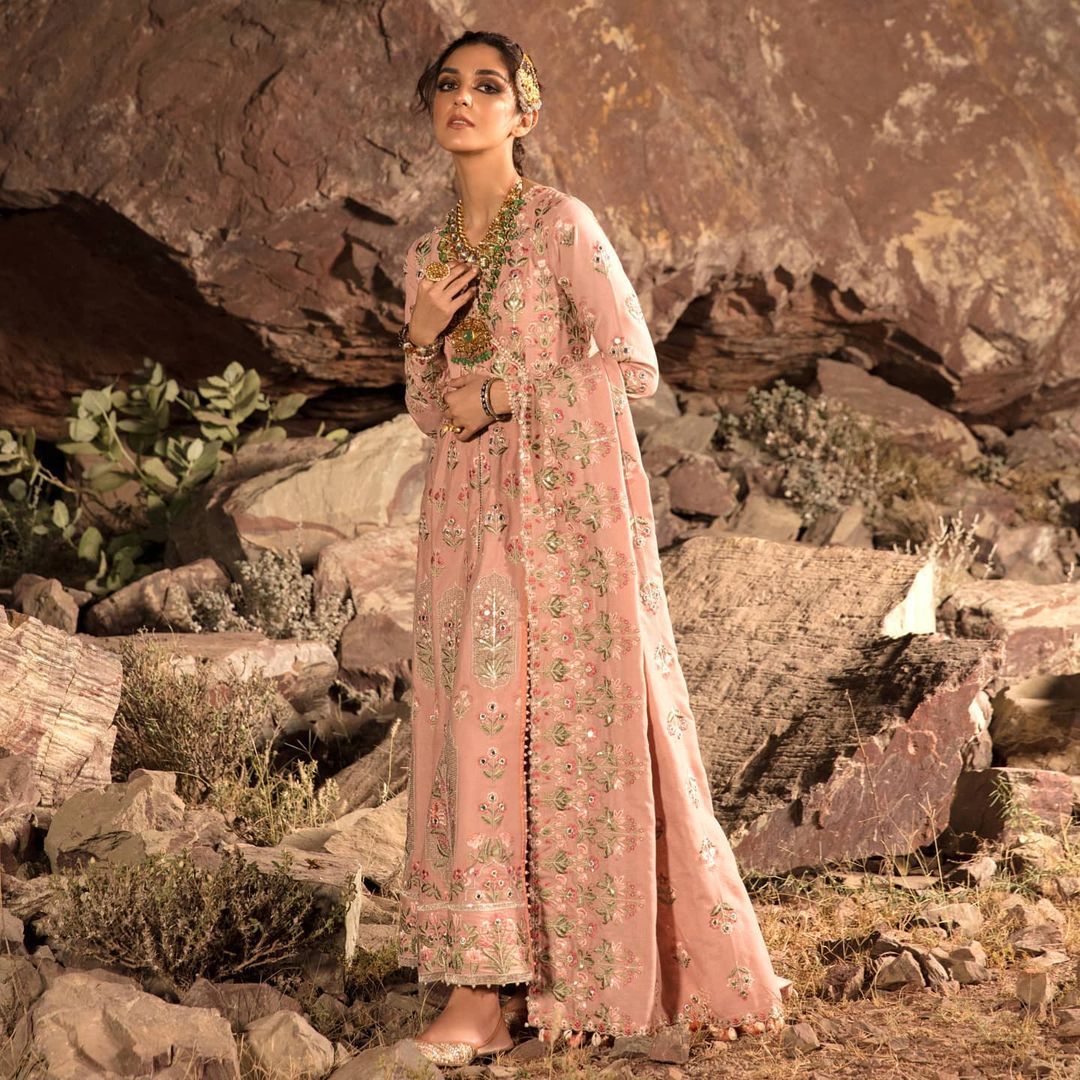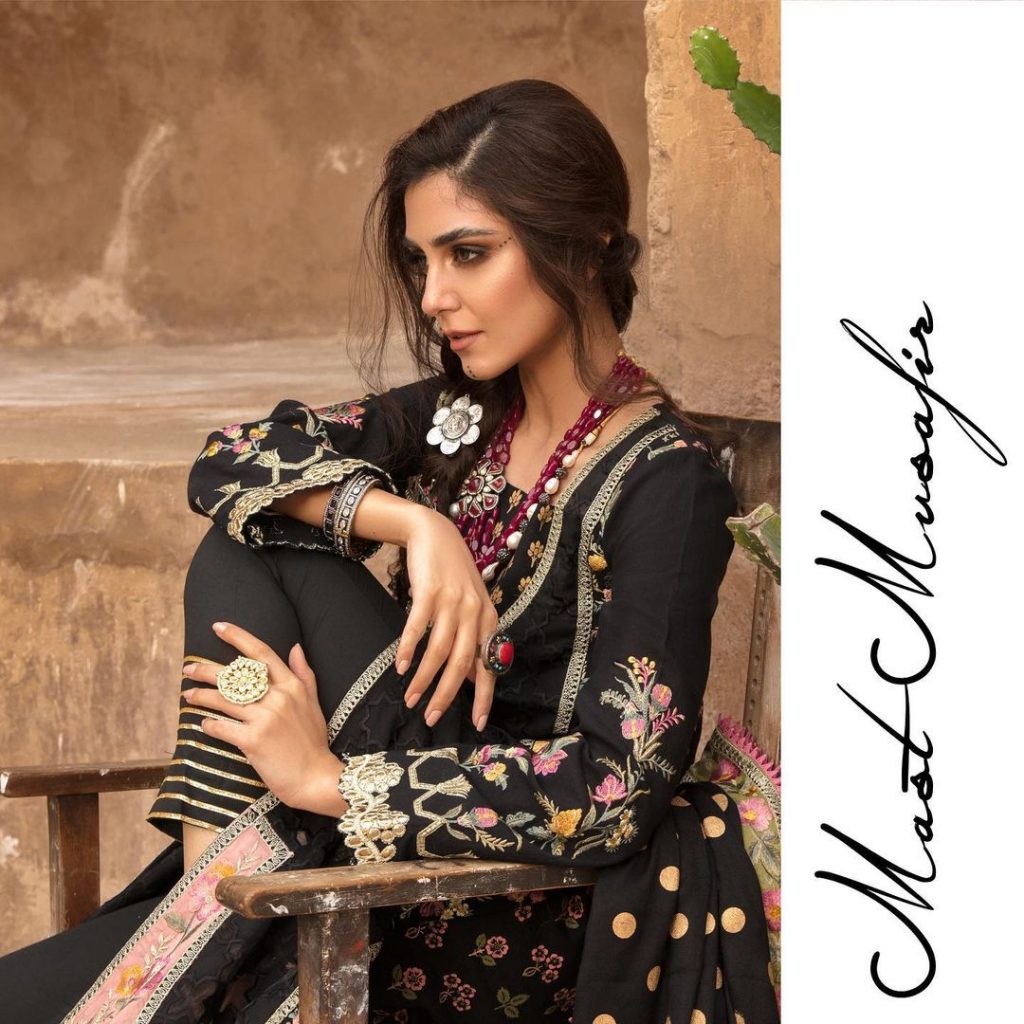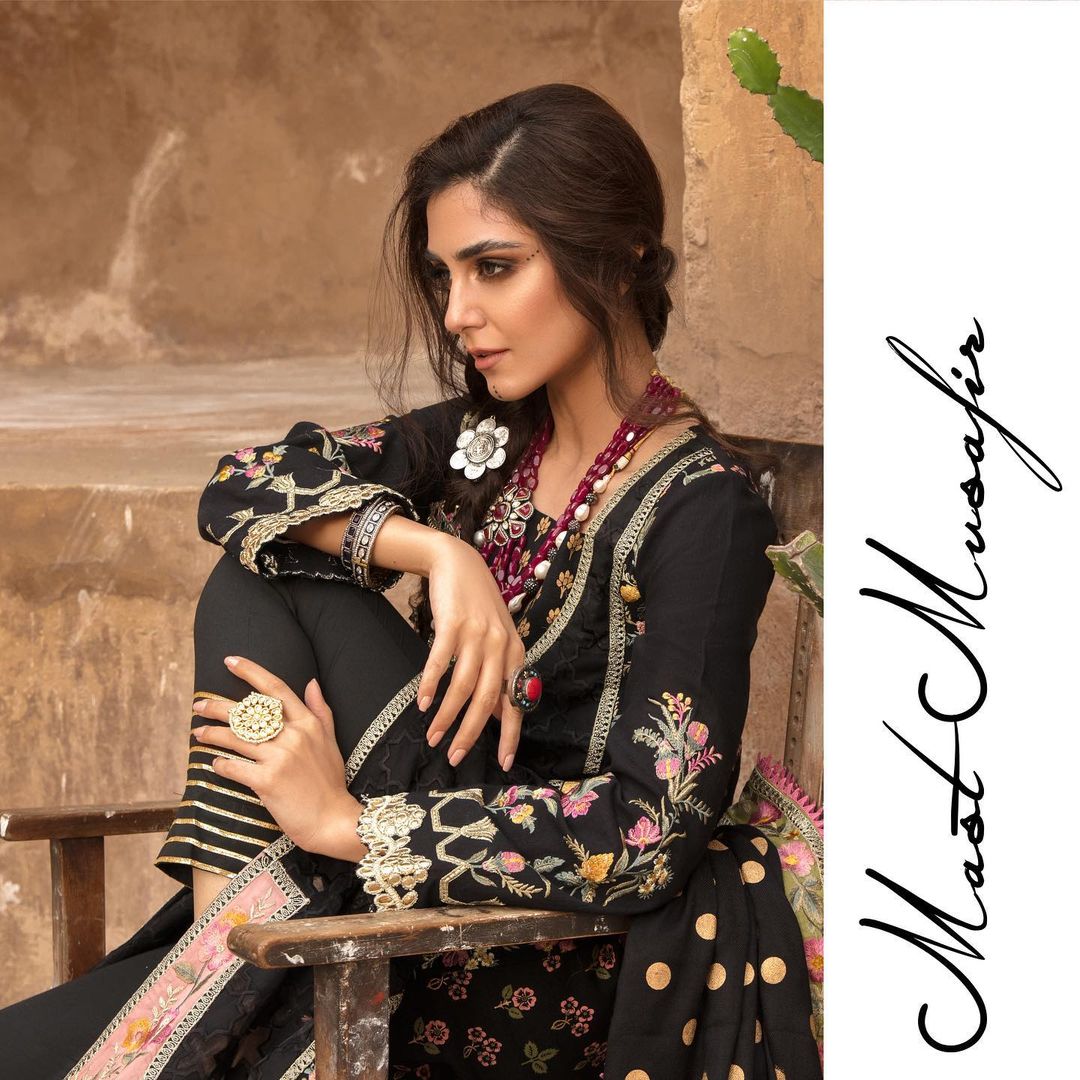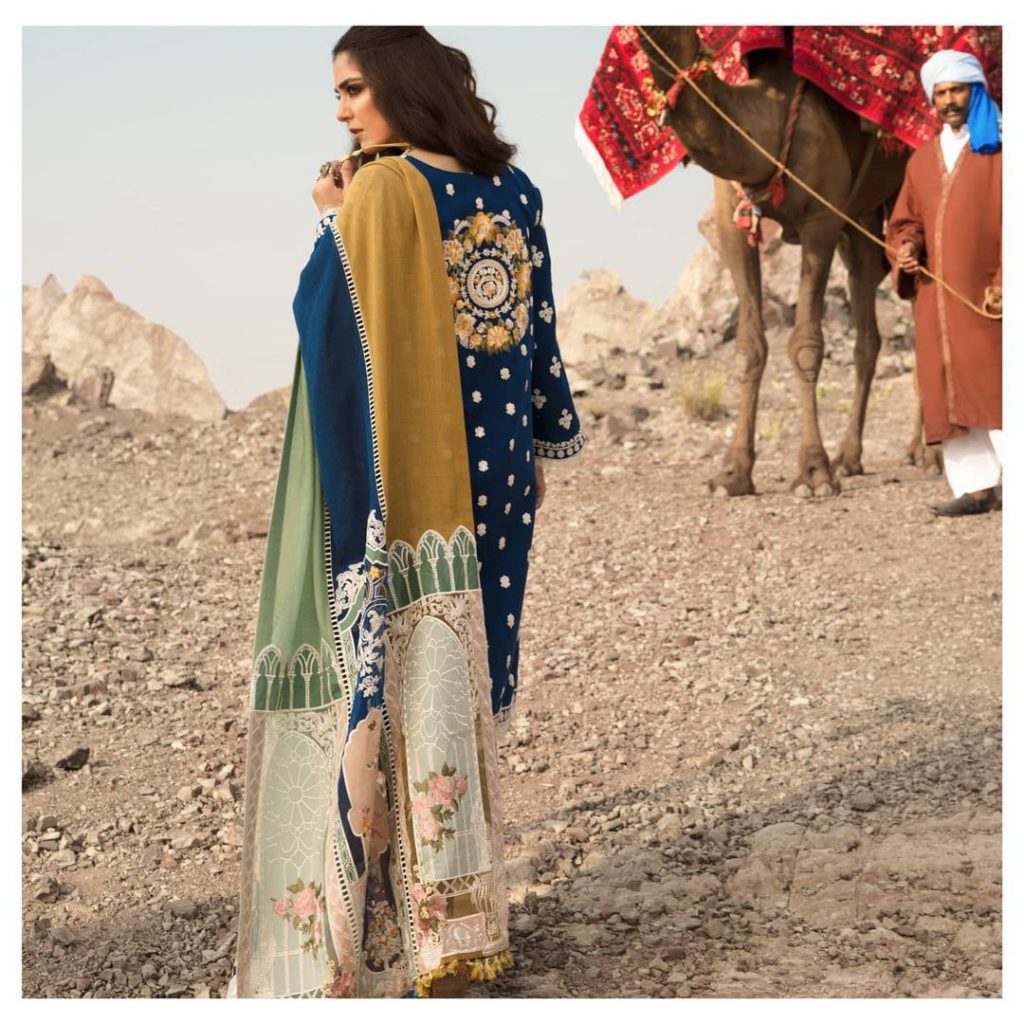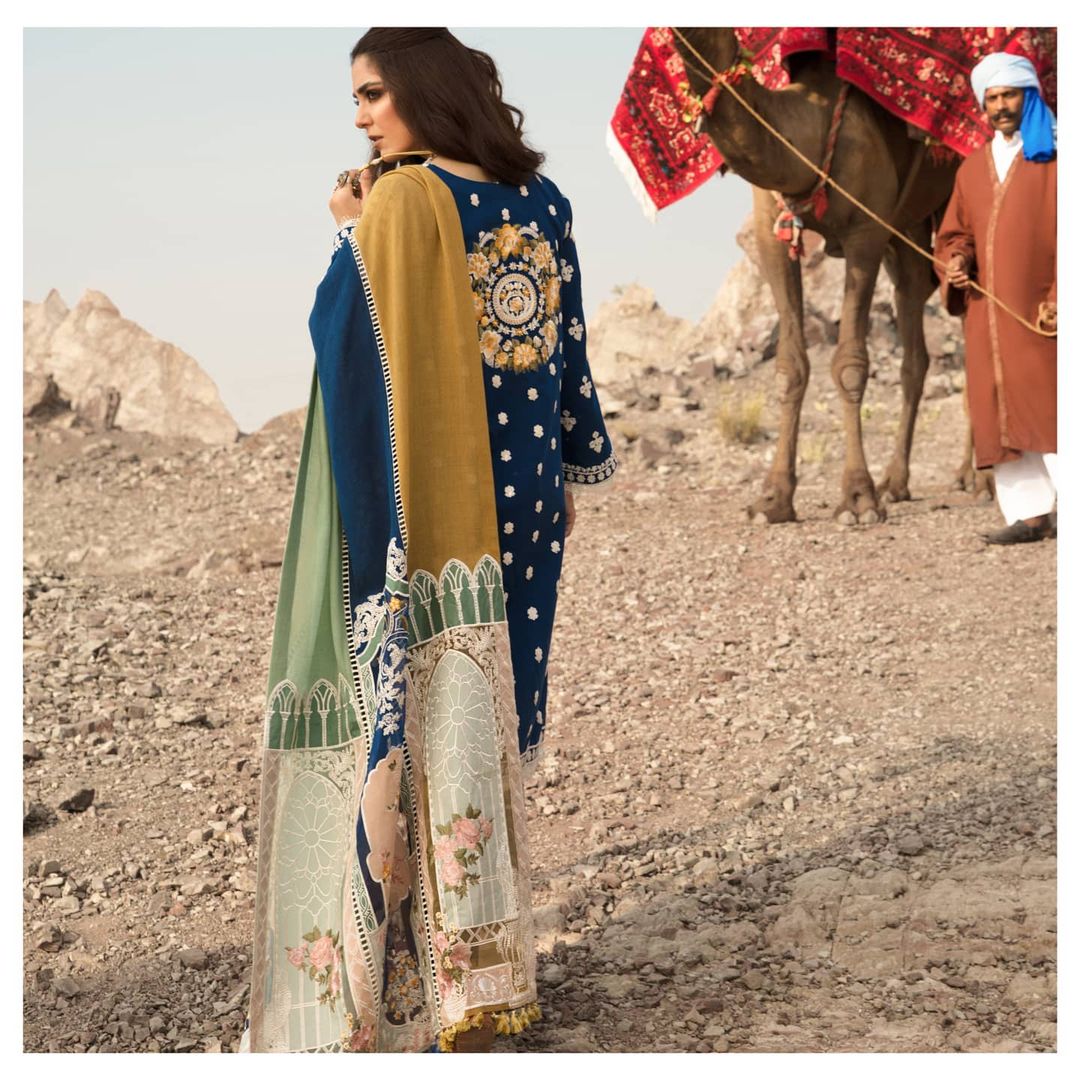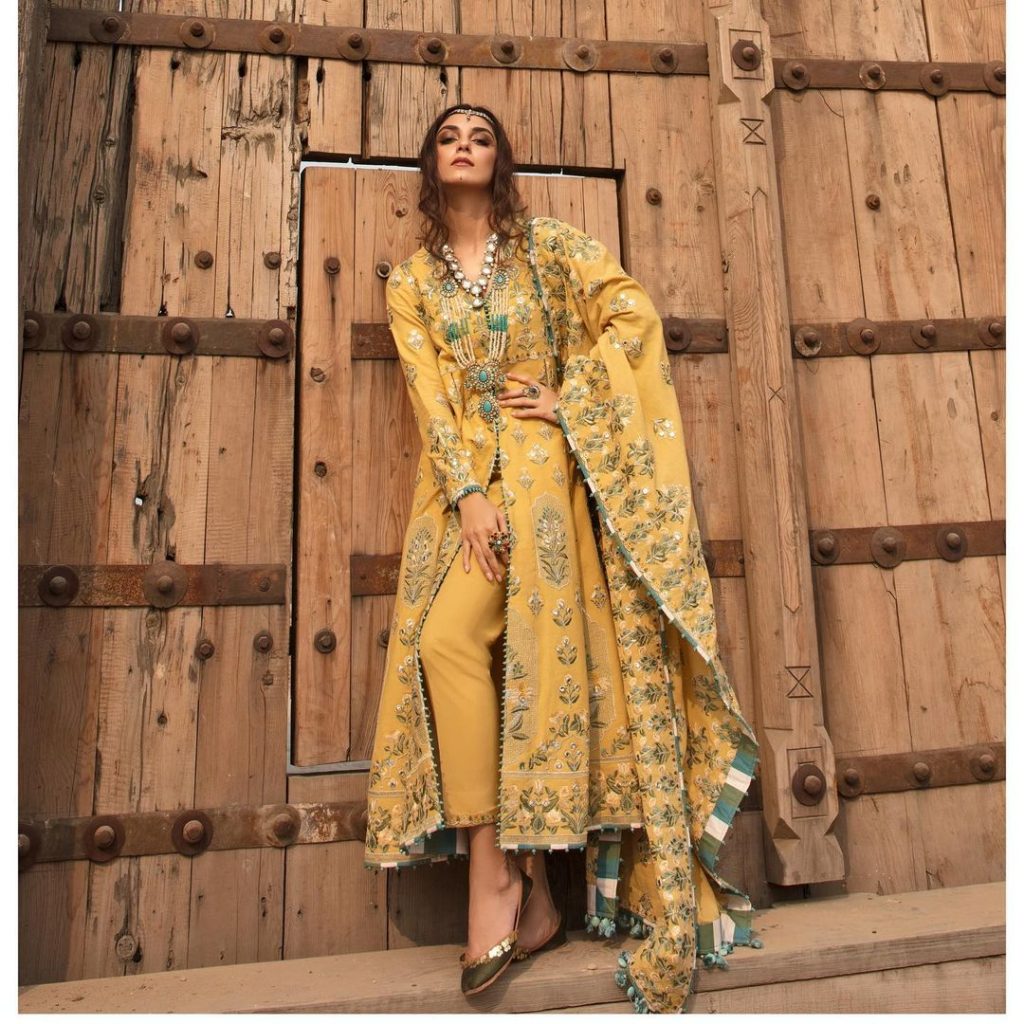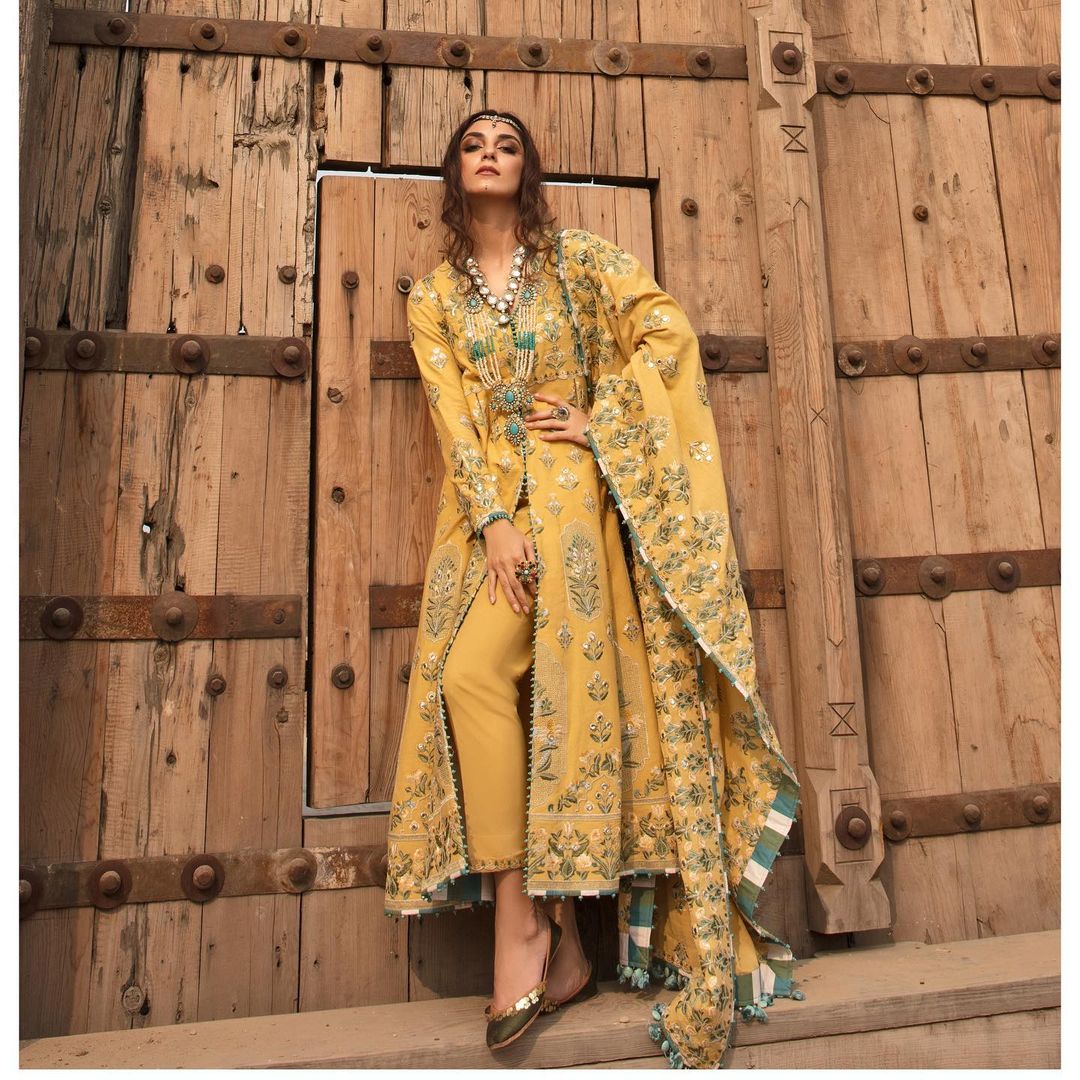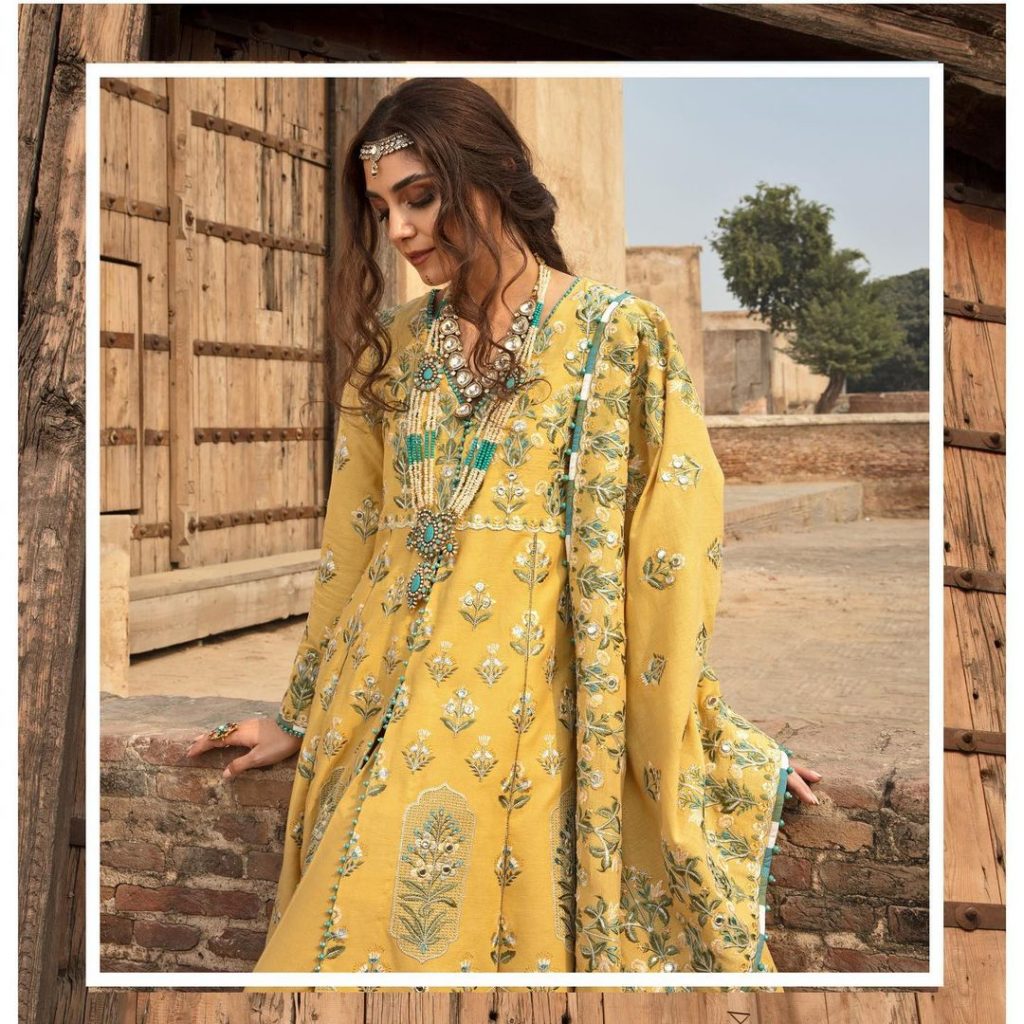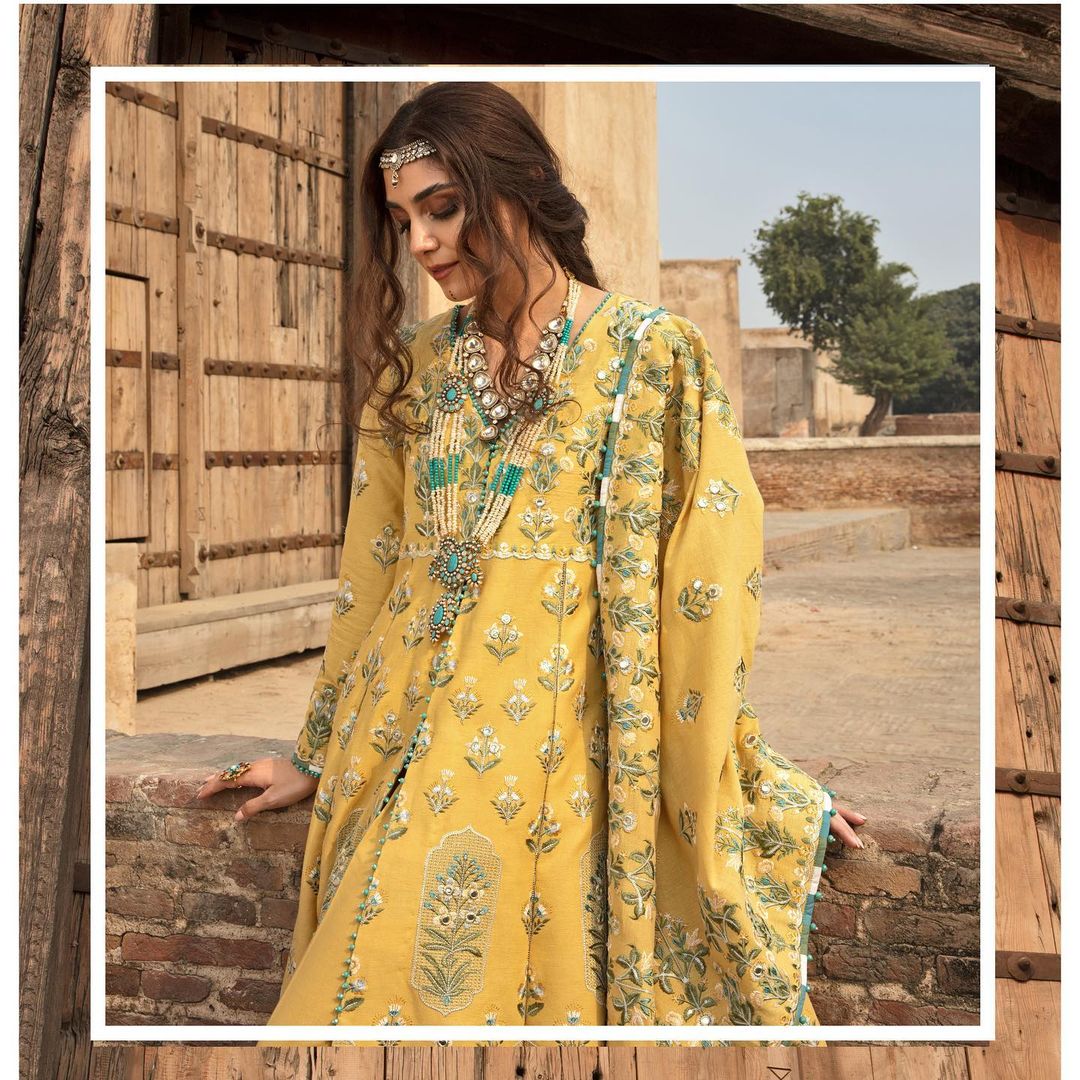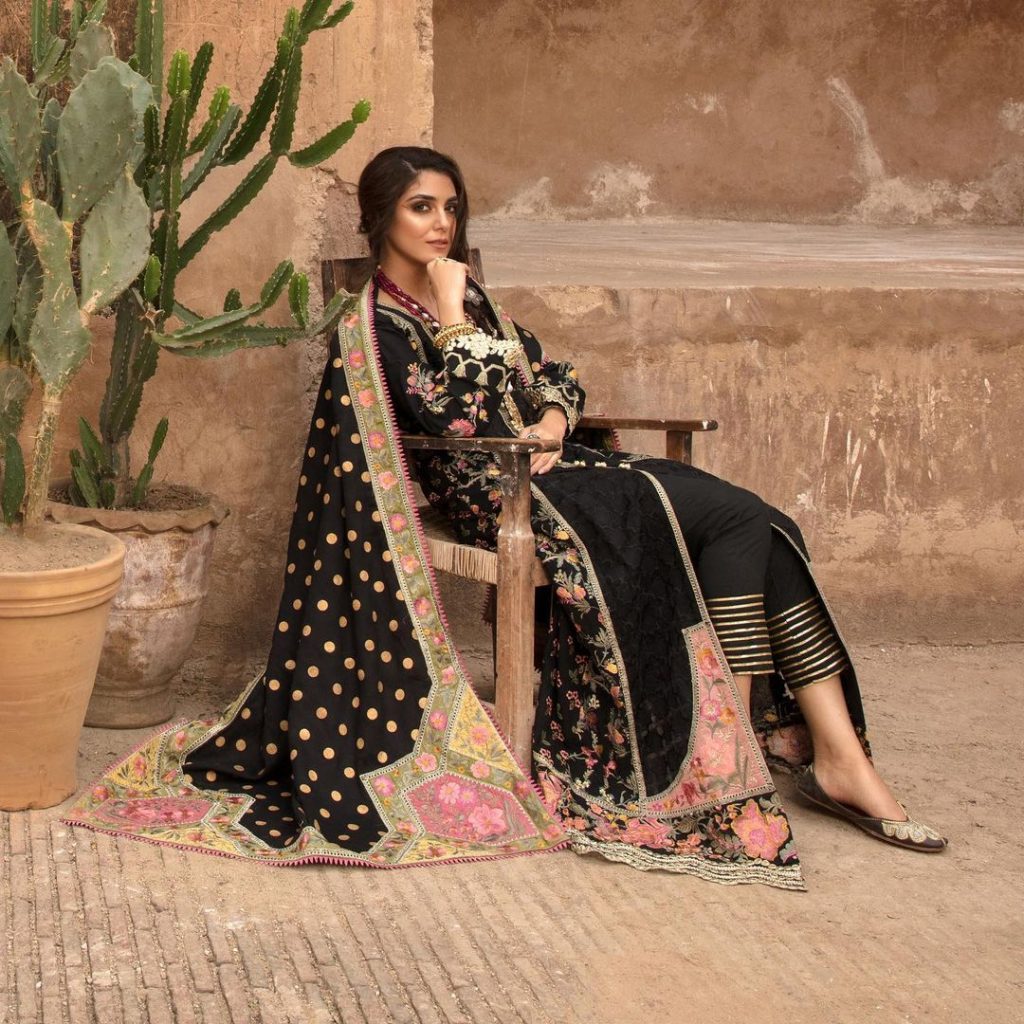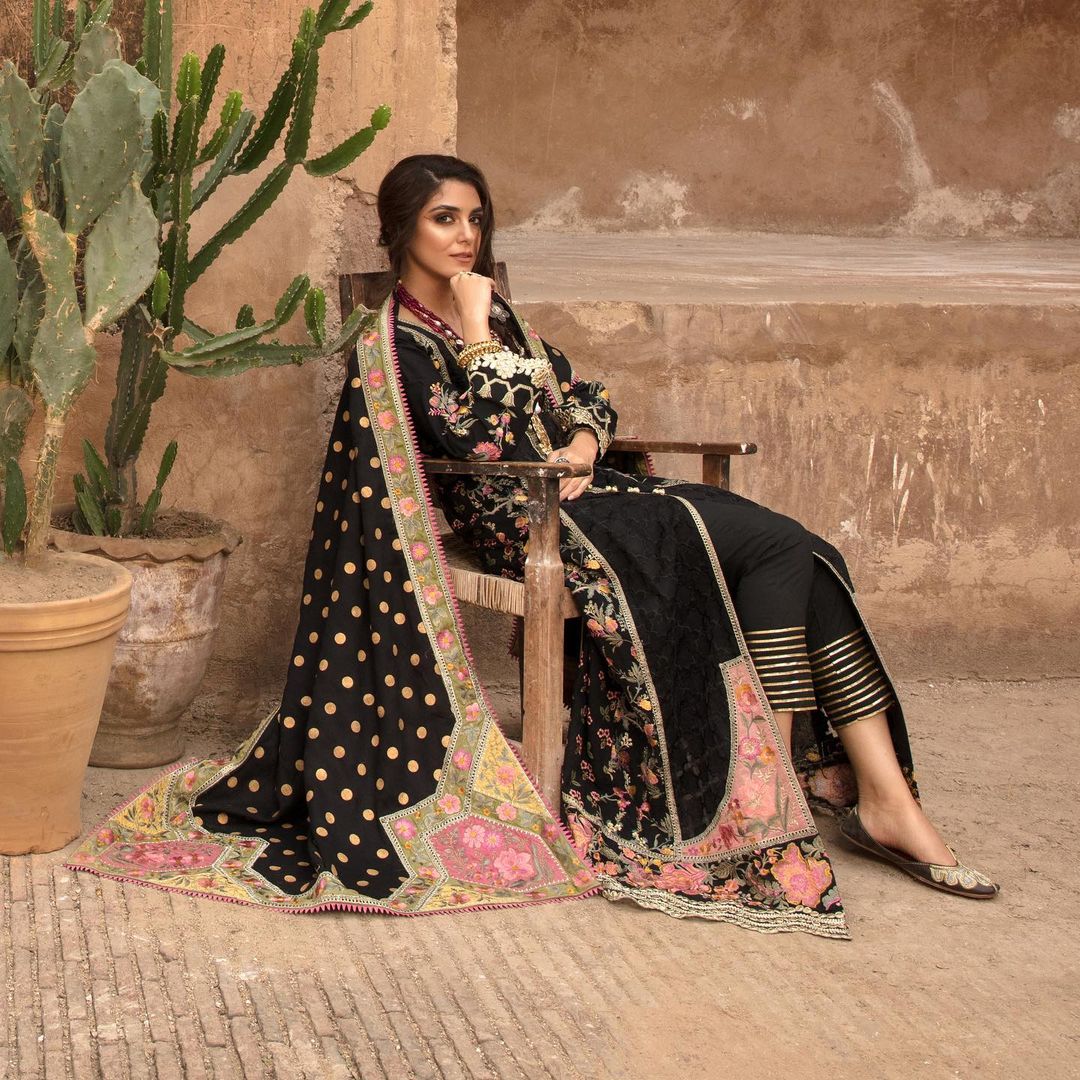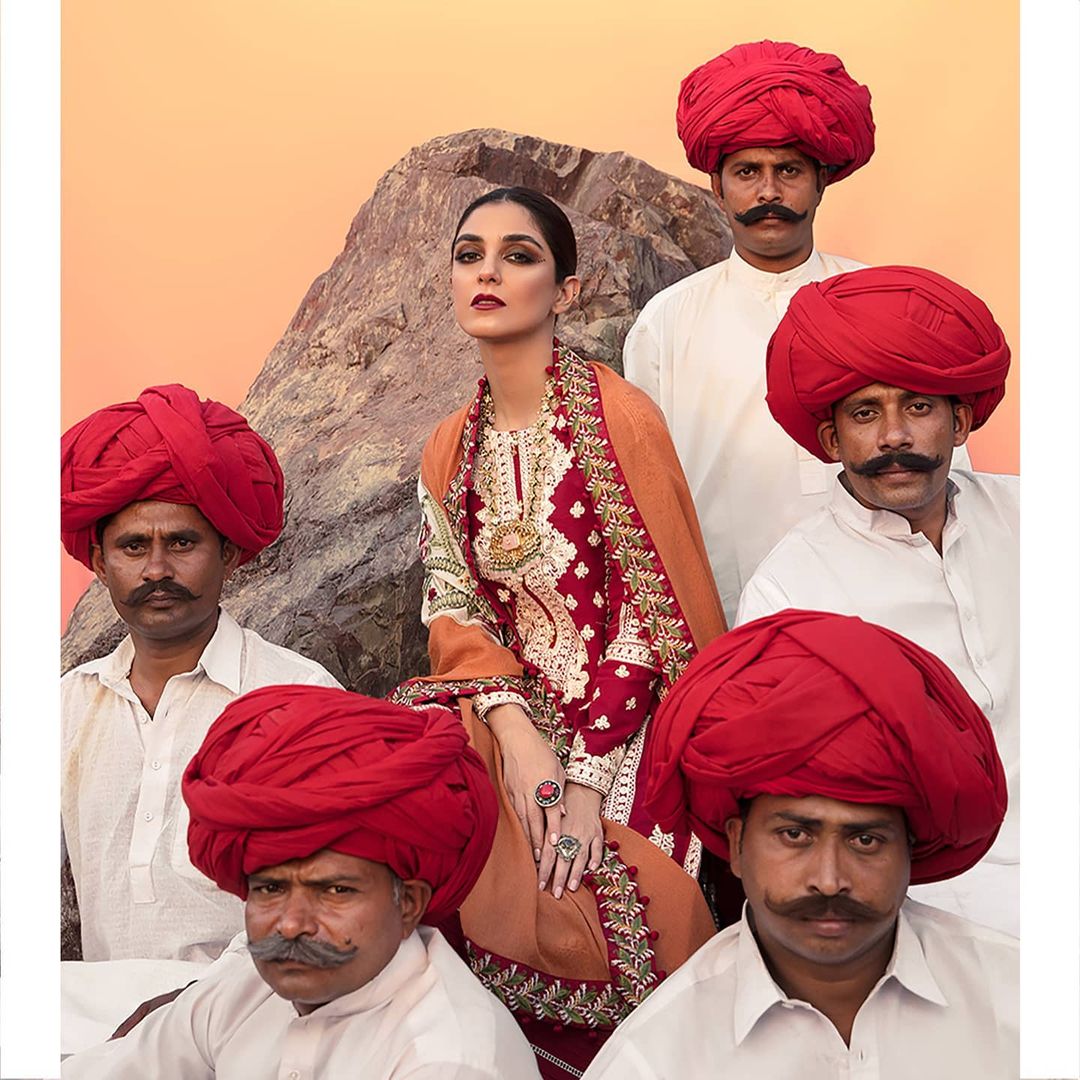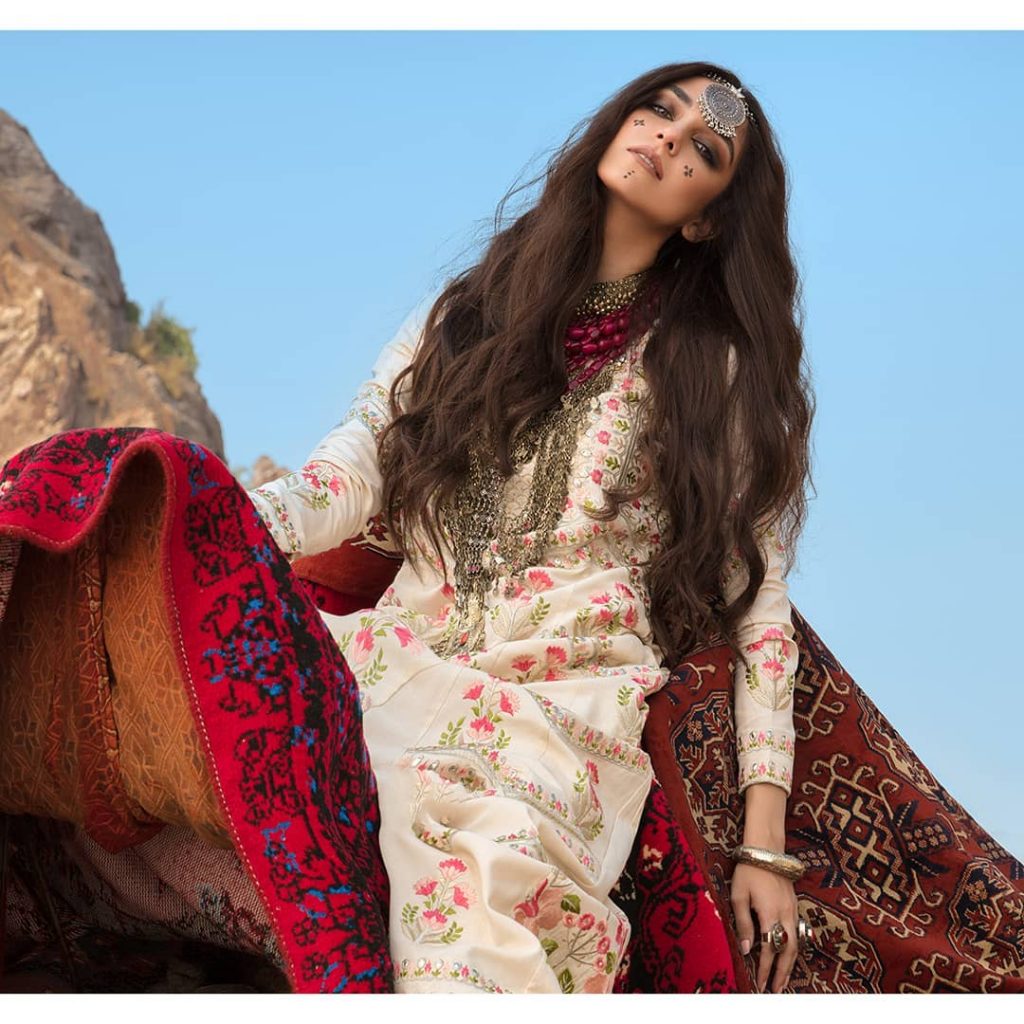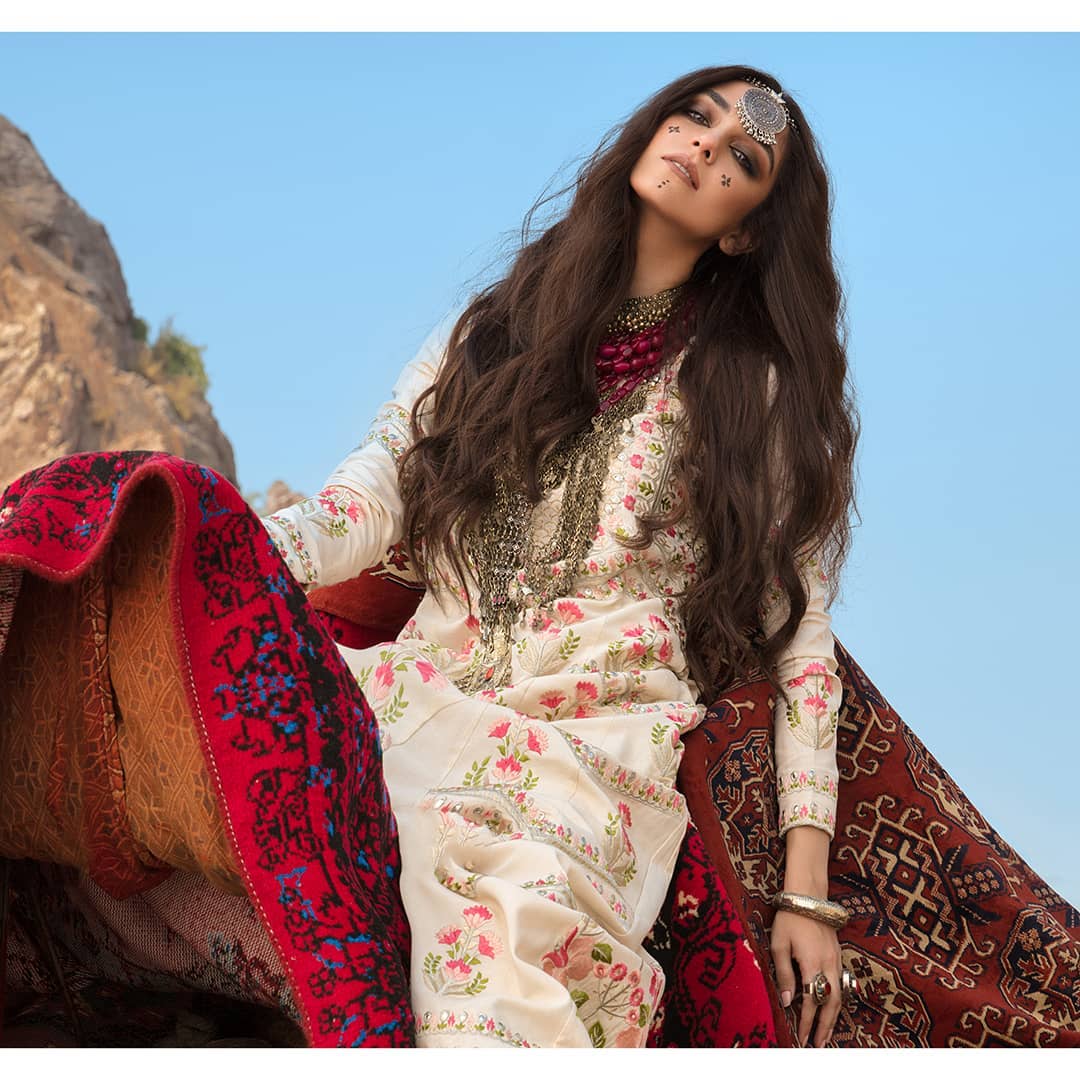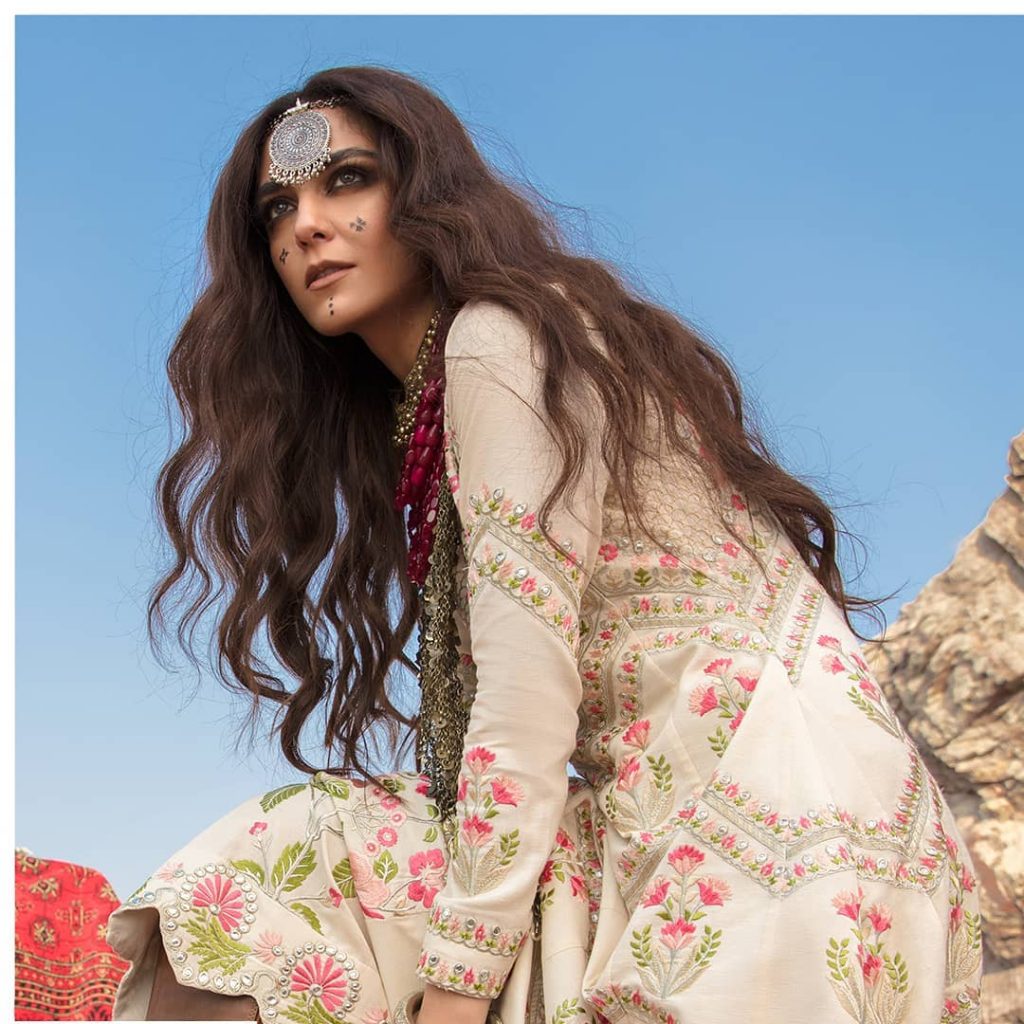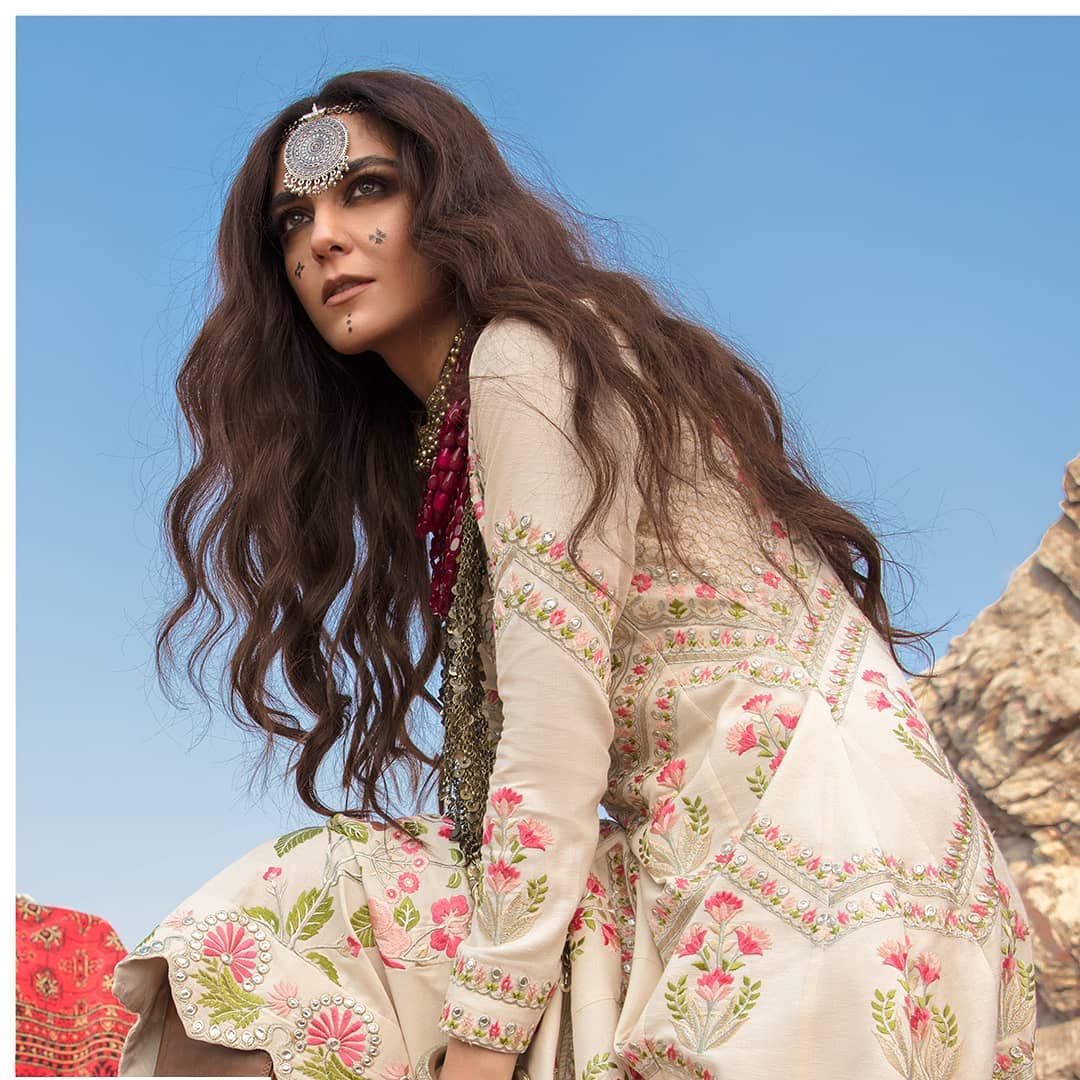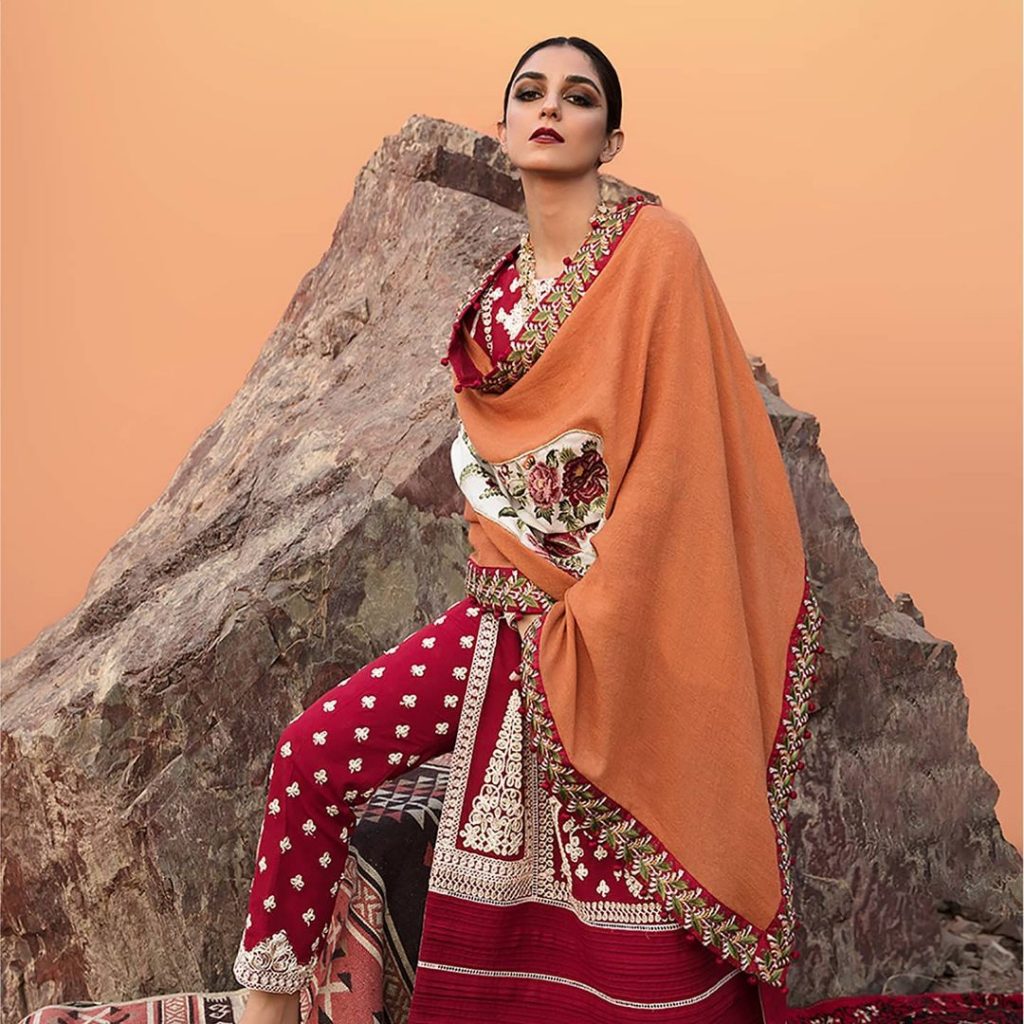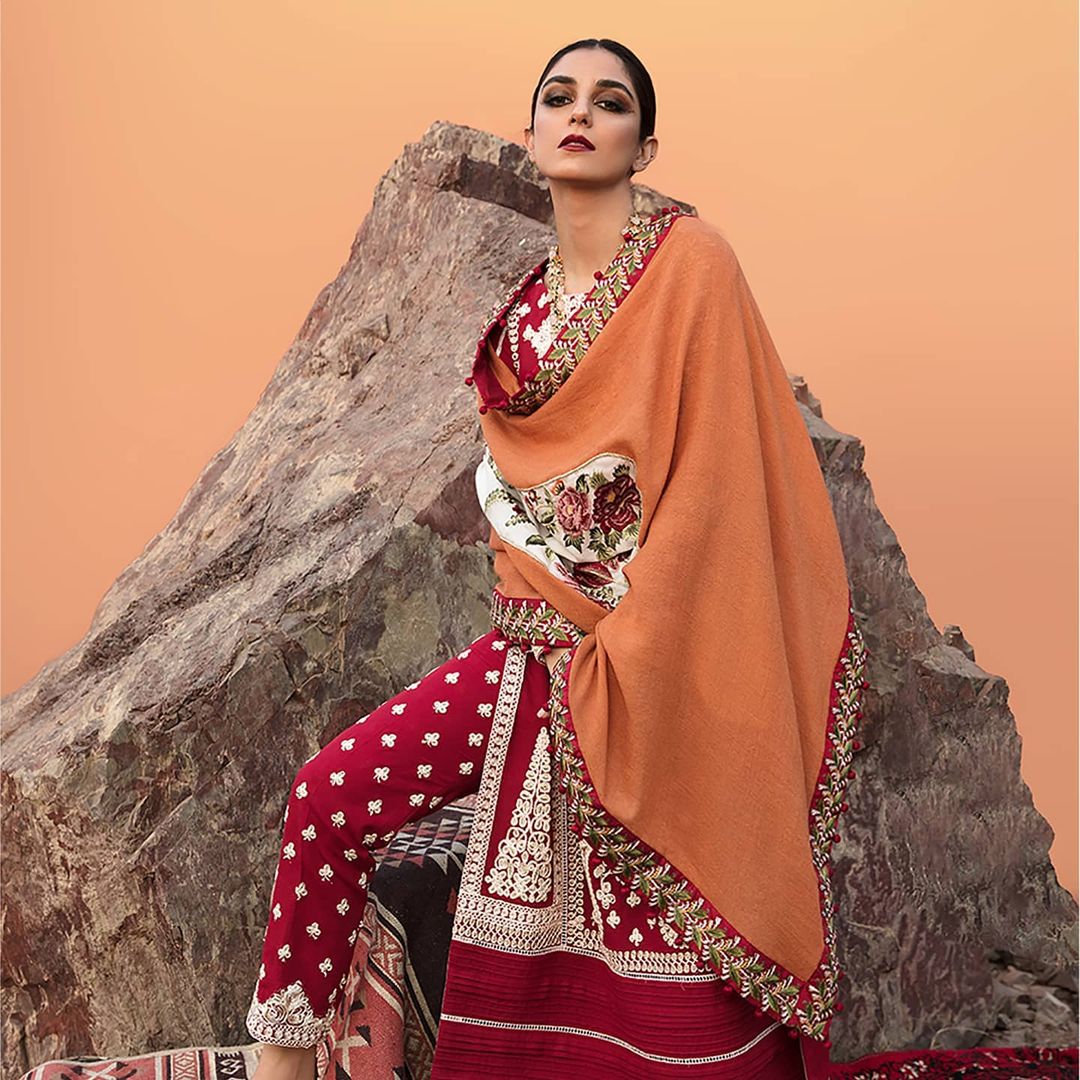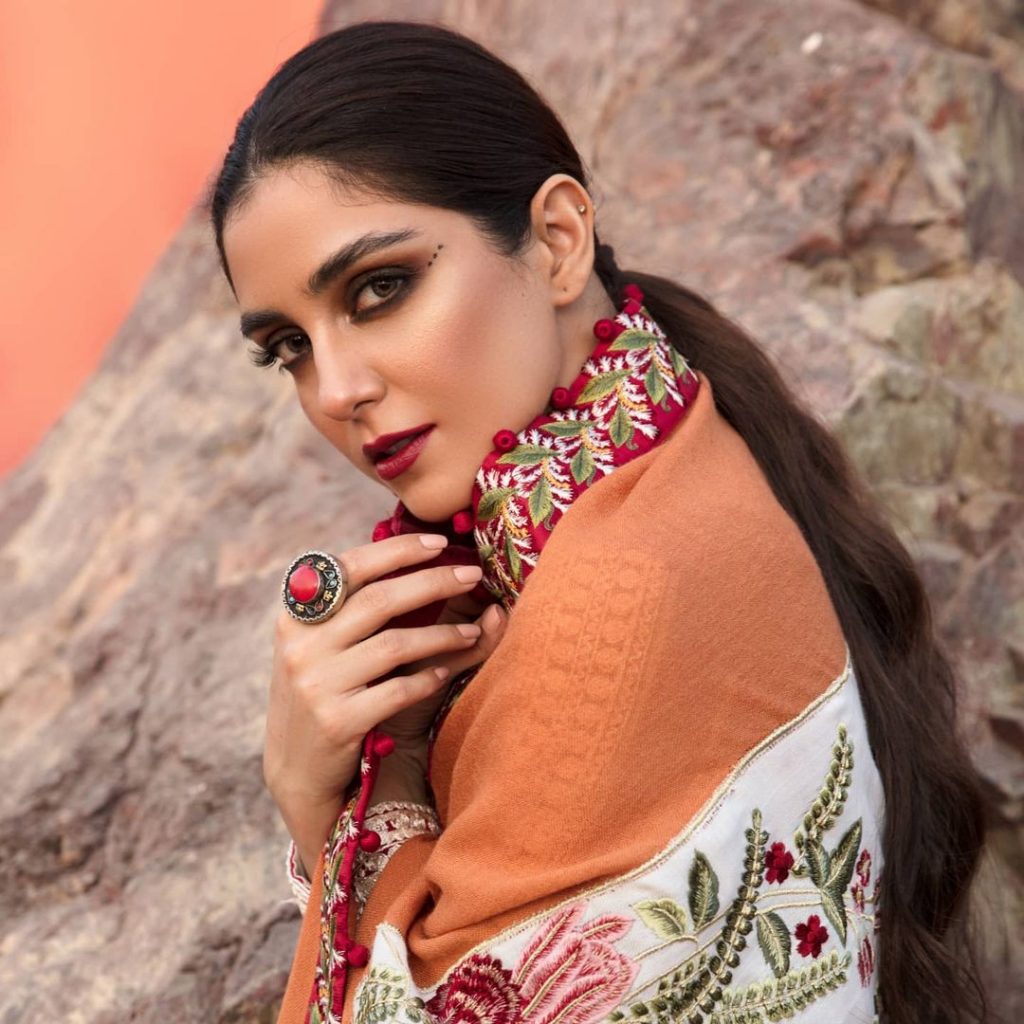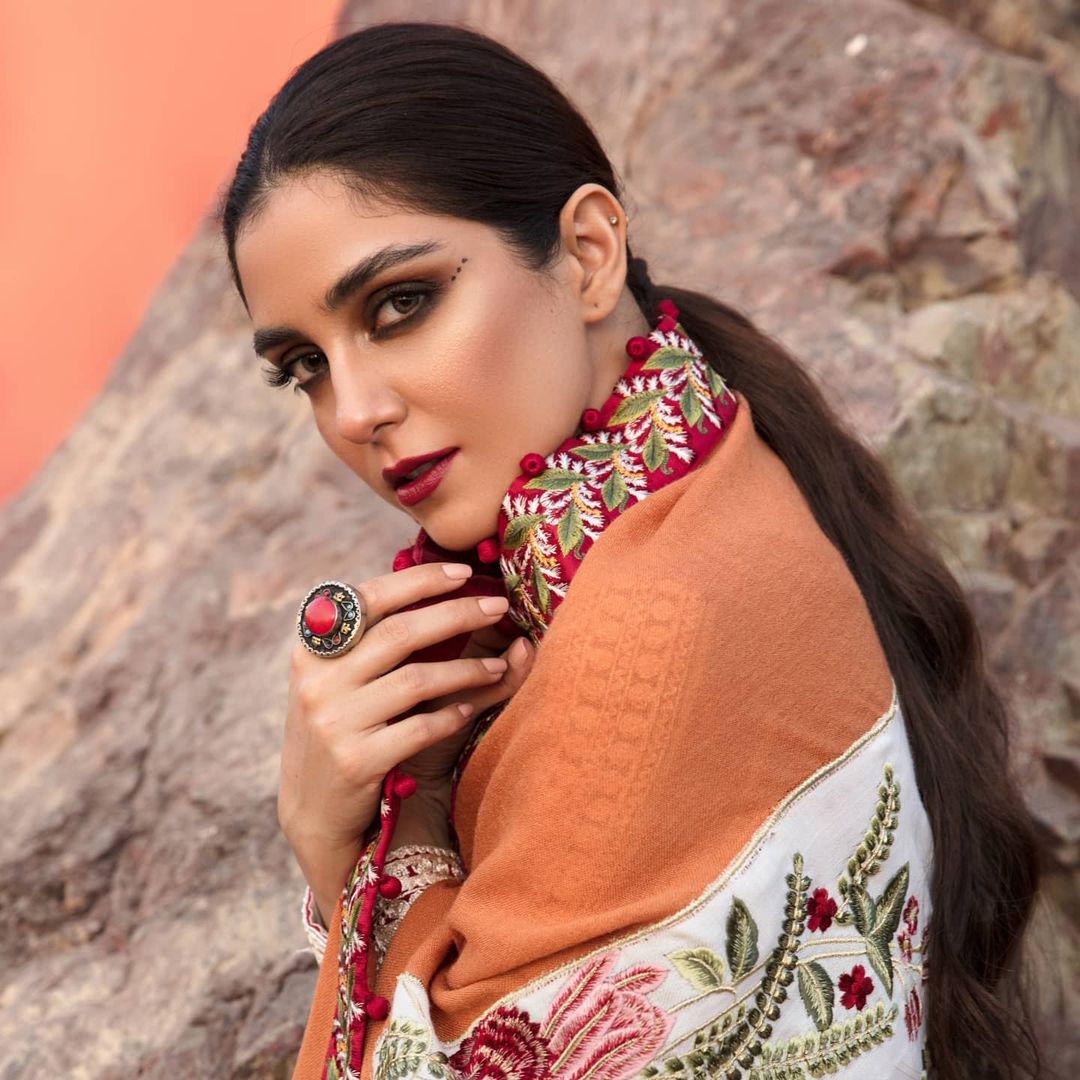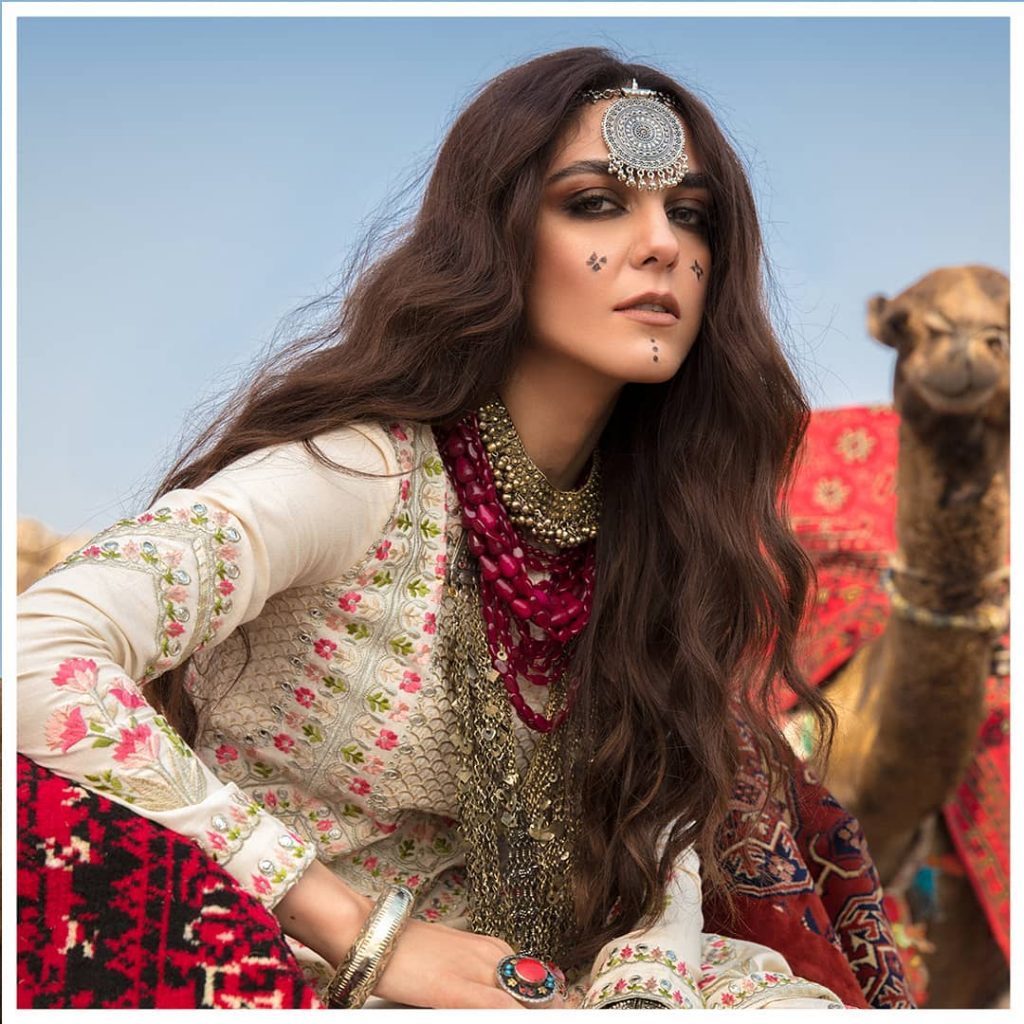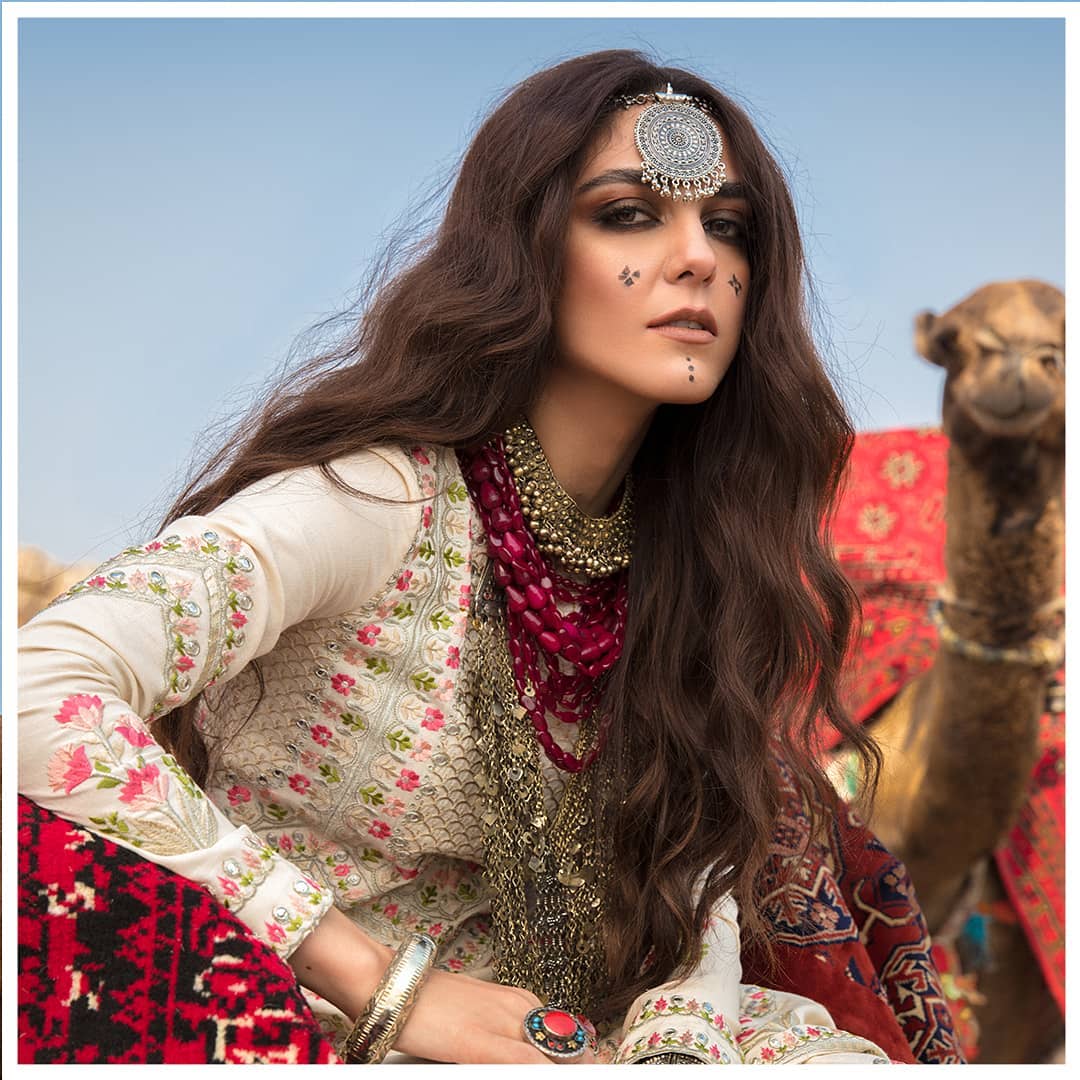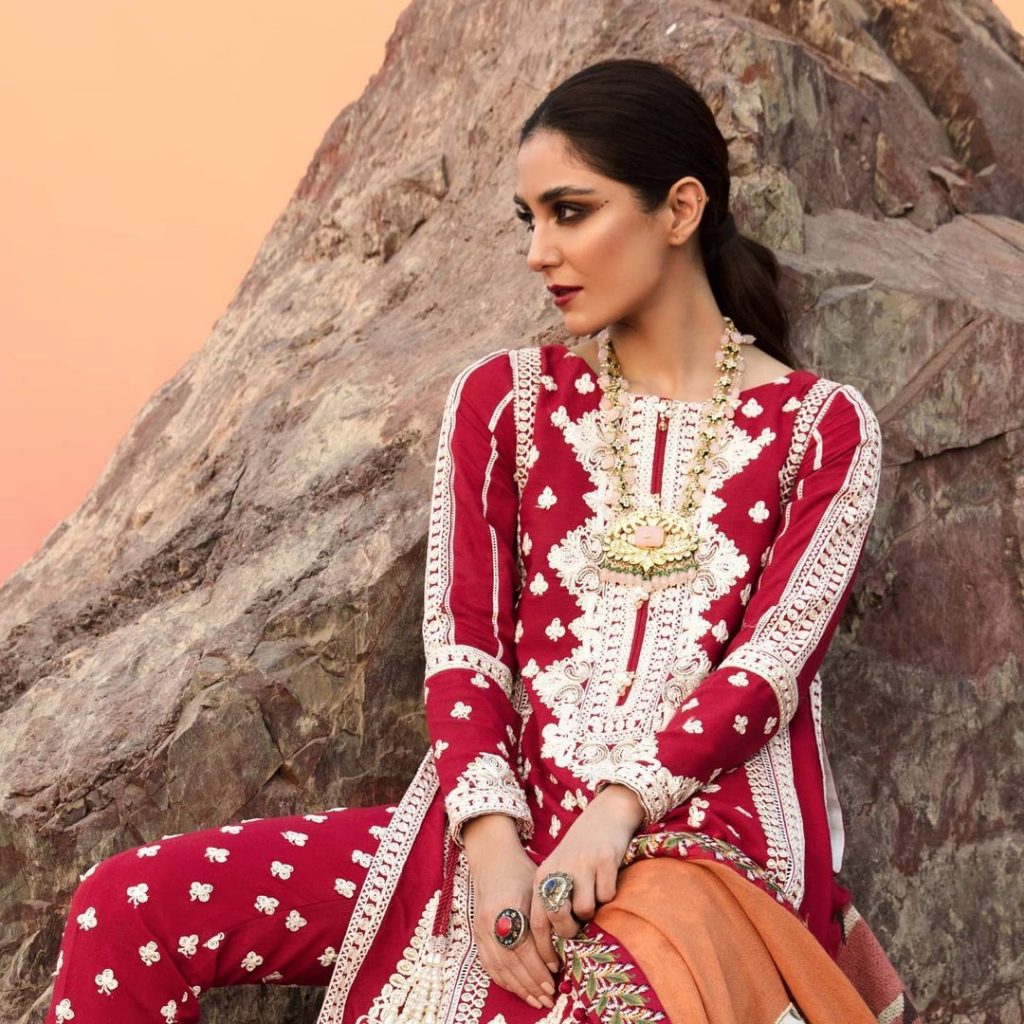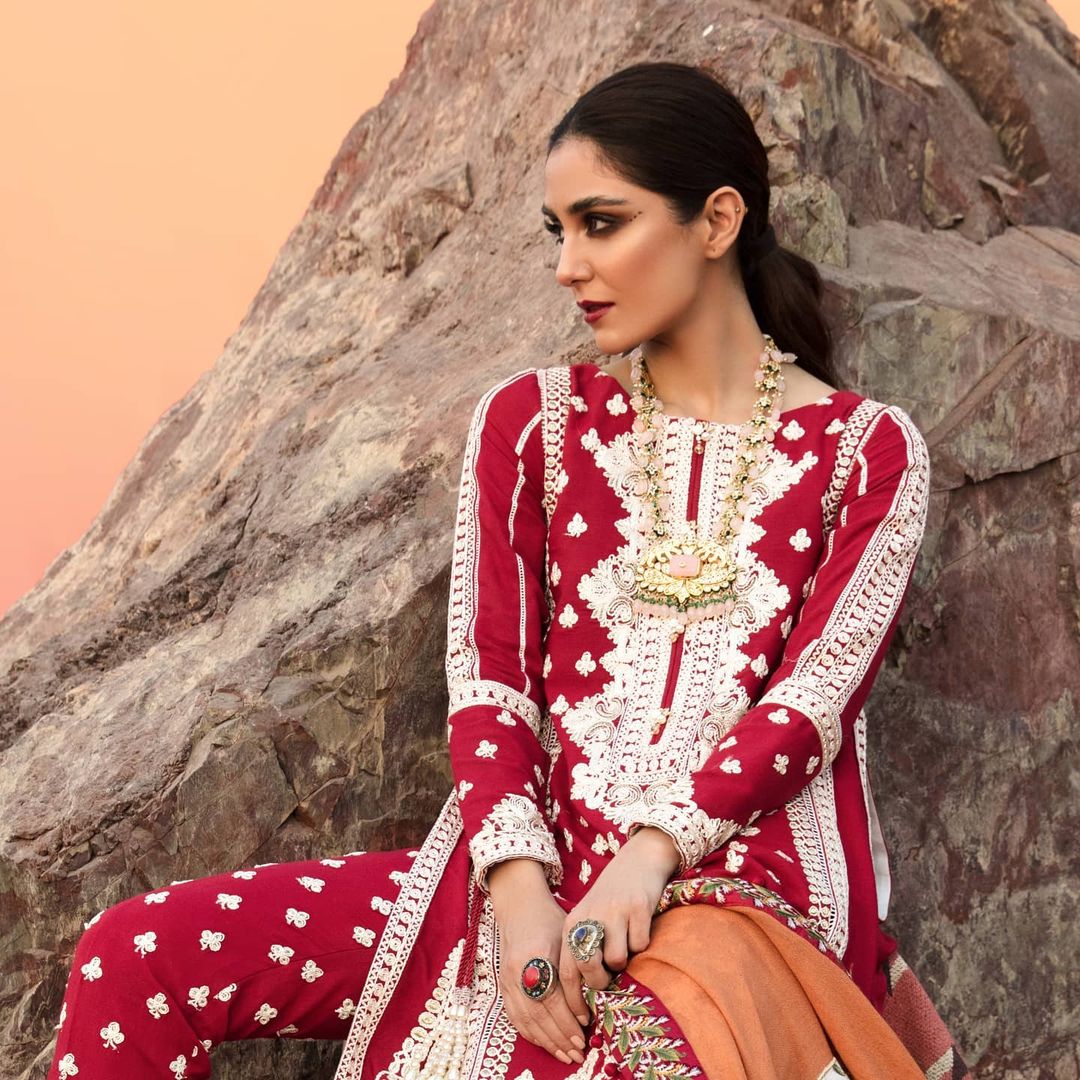 Maya Ali is an absolute vision in the latest Crimson Winter by Saira Shakira. The designs features a fully embroidered marori shirts and pant set. All of the embroidery is directly on fabric. The Outfits are paired with fine shawls.