Pakistani actresses are continuously trying out different looks. Most of them are also models therefore they cannot stick to a certain look all the time. They are endorsing different brands continuously; some of these are western and other eastern. Even those actresses who were never seen in western outfits before, now often wear them and they look good in them too. There are others who have always been comfortable wearing both western and eastern outfits and they look great in both of them. Some of these actresses however lack the style and sense to dress themselves up in western outfits in a stylish manner. There are many different ways to style these outfits and some actresses completely fail when choosing western outfits in particular.
Here is a list of those Pakistani actresses who don't look good in Western outfits.
Anmol Baloch
Anmol Baloch often posts pictures in western dresses and these dresses are never classy. Whether she wears a formal outfit or a casual one, the sole purpose is to wear something that is revealing. Anmol Baloch clearly does not understand that you can wear western outfits in a stylish manner too and get the pictures taken in decent poses. She is obviously looking for attention by posting such pictures and unlike many other celebrities who look really cool wearing western clothes, Anmol's looks are not the least bit fashionable.

Yumna Zaidi
There is no denying the fact that Yumna Zaidi is an amazing actress but she is definitely not one of those actresses who can pull off different looks. In fact, she has never really worked on her looks and relies on her talent. It was only recently that she started experimenting with her looks and it can be safely stated that eastern looks go wonderfully with her personality. All her western looks so far have been a complete fail. Yumna has the kind of personality and body type that she would look adorable in a casual track or jumpsuit perhaps but the few times she actually wore western outfits, she chose to wear jeans and the looks she sported were not good. For her recent drama, Yumna Zaidi will be seen sporting a completely different look. Some of the pictures have already been posted by her on social media and these pictures once again reveal that Yumna Zaidi doesn't look good in western outfits. Unlike some of the other actresses on the list, Yumna Zaidi does not wear western dresses in a revealing and vulgar way but even then she definitely looks better in eastern outfits.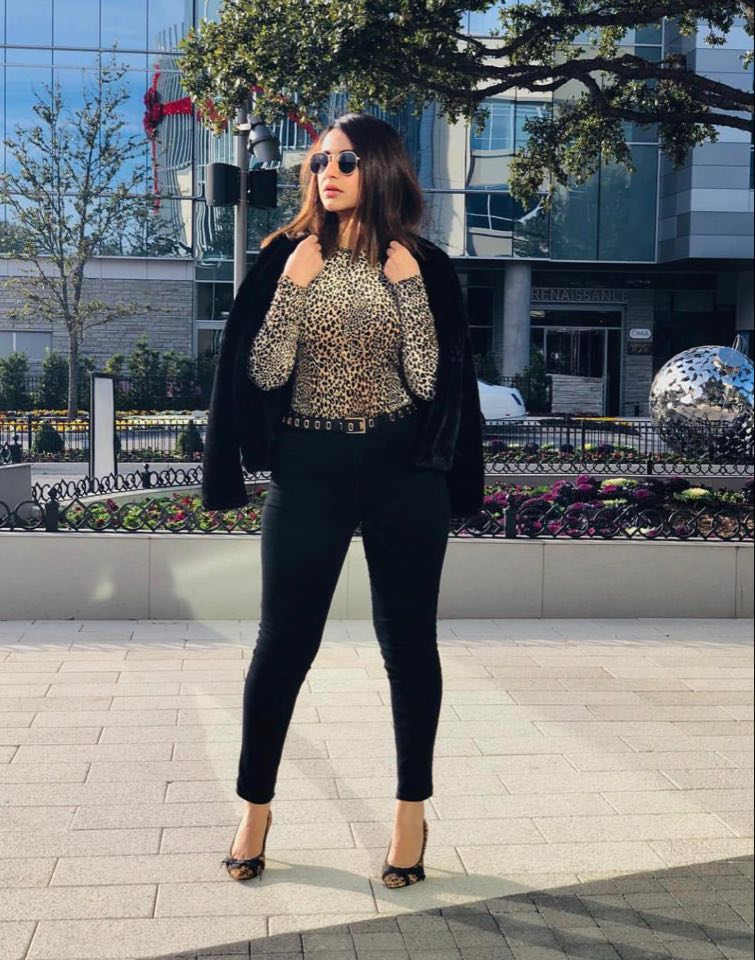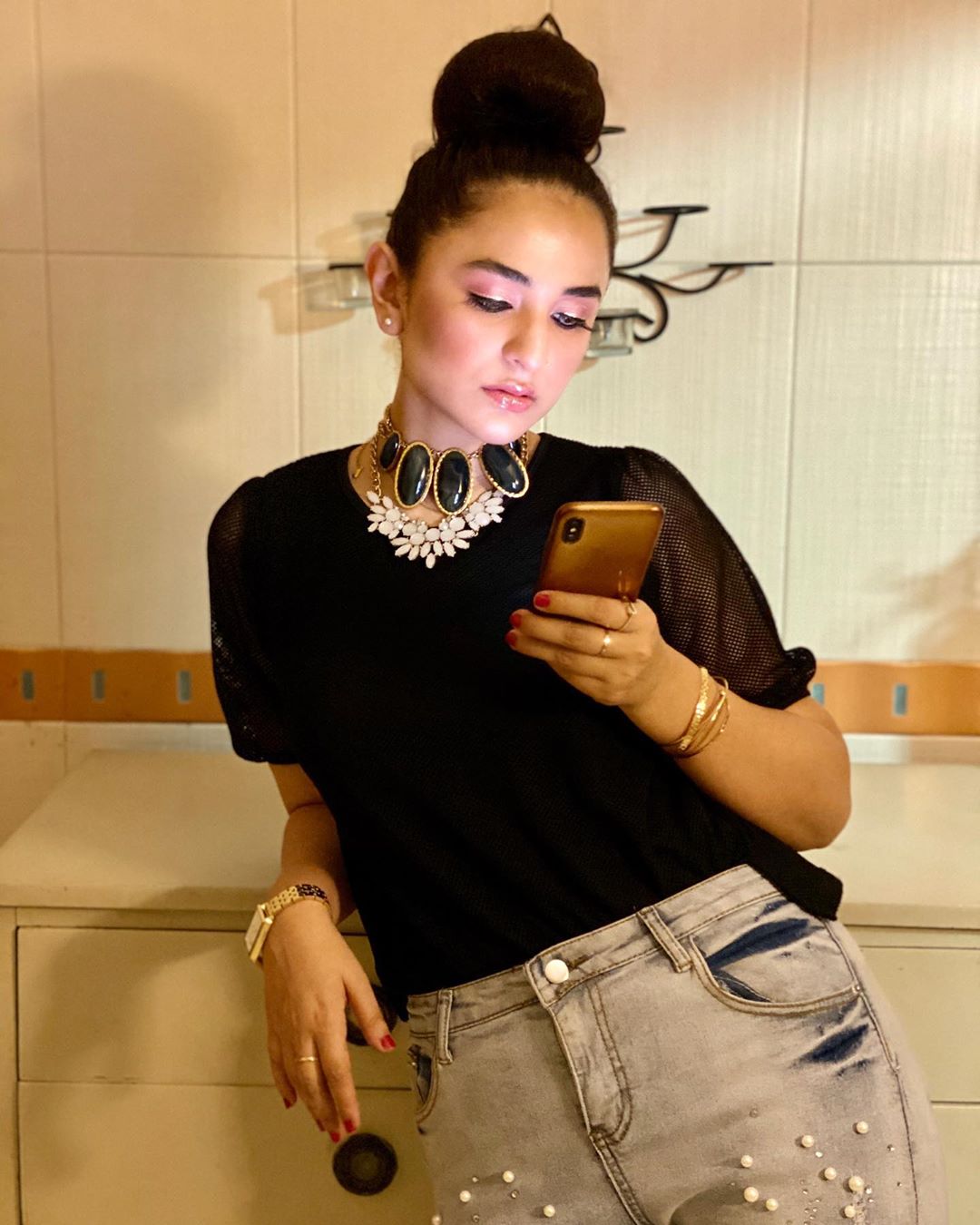 Alizeh Shah
Alizeh Shah is pretty and she is also young but somehow she completely lacks style. While Alizeh Shah can pull off a casual and even a formal eastern look, she always fails whenever she wears western outfits. She most often chooses a style that does not go well with her body shape. Apart from this, some of the tops she has worn in the past have been tacky. Her poses while wearing these outfits make them look even worse. She is another one of those actresses who do not understand that there is a fashionable way of wearing western outfits.
Aamna Malick
Aamna Malick has posted some of the sleaziest pictures on Instagram in western outfits. She proved that even a decent pair of jeans can look revolting. In dramas, we have watched Aamna Malick looking pretty decent in eastern outfits but when it comes to dressing up in real life, she has a completely different approach. When she posts pictures from the sets of her upcoming dramas, she looks decent and charming but her pictures in western outfits which she especially takes for her social media followers reflect her weird sense of style. If she sticks with her drama looks in real life too, she will definitely look more appealing. There is nothing wrong with looking stylish or even bold but not everyone can pull off such looks.
Sarah Khan
Sarah Khan recently dressed up to the max in the drama serial Sabaat. She wore western outfits in the drama and had a long list of top international brands that sponsored these looks. Sarah Khan was not comfortable in any of the clothes she wore, when she sat down in some scenes, she covered herself with a cape or pullover. In other scenes, her trousers were so long that she had to wear long heels in which she could barely walk. Sarah Khan went over the top while dressing up for the drama serial and proved that she is just not comfortable wearing western outfits. She can easily pull off a casual look but when it comes to relatively formal looks, she tends to go off-board; wearing too many clothes in an attempt to 'cover-up'. Sarah Khan should definitely stick to wearing eastern outfits because she is more comfortable wearing them and it shows in the way she carries herself while wearing these outfits. Although Sarah's make-up, styling, and even 'branding' was on point in Sabaat yet the discomfort she felt in those clothes was a little too obvious!
This list goes to show that not everyone can sport western outfits. It is also clear from some of these pictures that few of the Pakistani actresses only wear such outfits to attract fans who want to see them in revealing dresses and suggestive poses. There are others who are simply not comfortable wearing these dresses, yet somehow they do! Share your views and feel free to add more names.